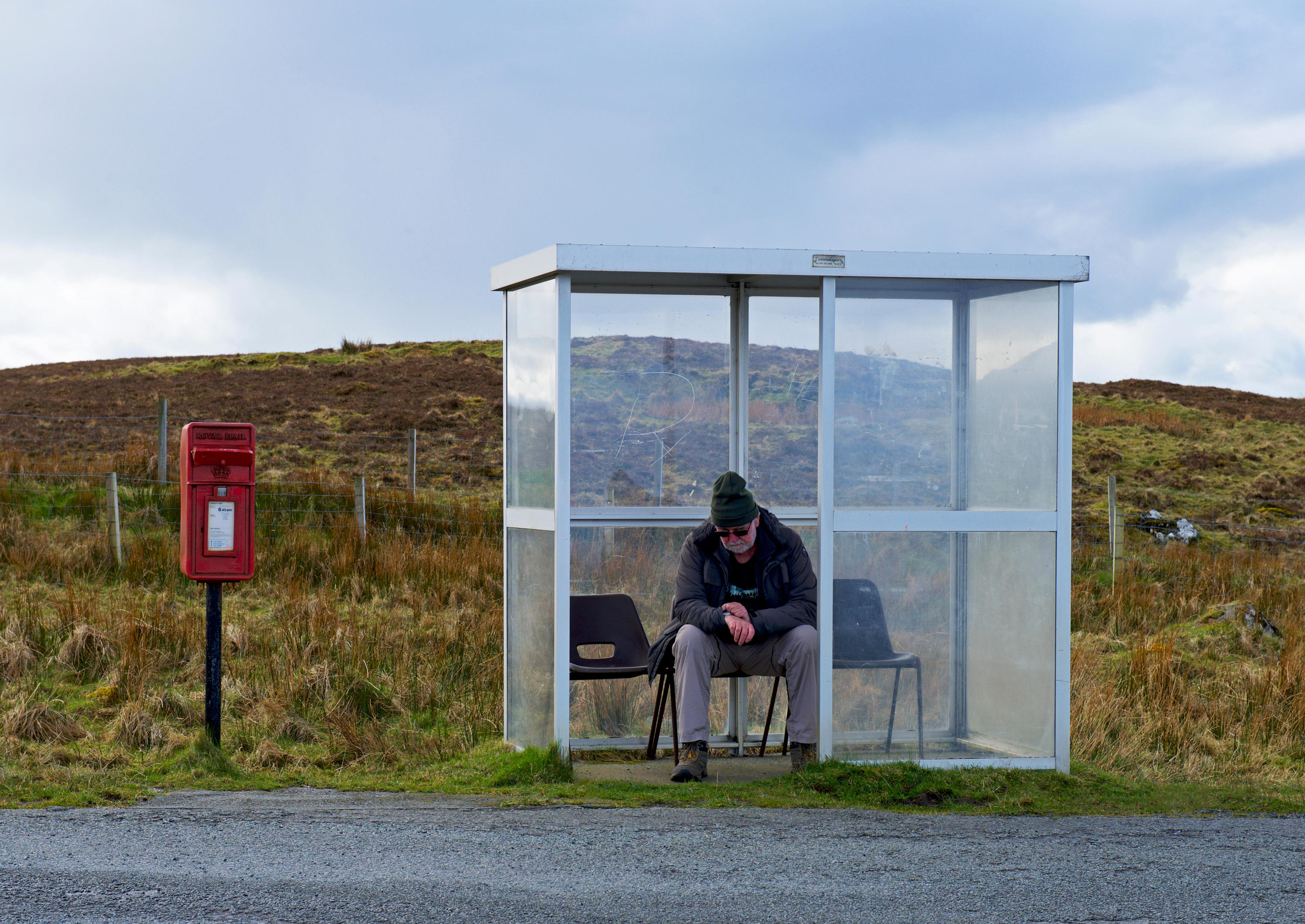 A FIFTH of Scotland's bus routes have been axed over the last decade, The Sunday Post can reveal.
Fed-up passengers are being hit with inflation-busting fare rises as service levels across the country plummet – yet the big operators are still cashing in.
A Sunday Post investigation into the crisis-hit bus industry has uncovered:
The number of bus routes registered with the Traffic Commissioner has fallen by 21% since 2006.
Since 2007, the number of journeys taken by bus in Scotland is down by 74 million – a 15% drop.
On current prices, local bus fares have jumped by 18% over the past five years.
A staggering £2.6 billion in public subsidies has been handed to bus firms in Scotland since 2006/07, fuelling healthy profits made by the likes of Stagecoach and First.
Critics last night called for a major shake-up of how bus services are run in Scotland.
Labour's transport spokesman Neil Bibby said: "It is unaccept-able that big bus companies have been hiking fares at the same time as cutting crucial routes to
maximise their own profits.
"This cannot possibly represent value for money.
"Under this government, there has been a decade of decline in bus services across the country. The deregulated market clearly isn't working for passengers and the status quo is not an option.
"We should be putting passengers first and fixing the broken bus market. With re-regulation and more power over routes and fares, we can get a better deal from the bus operators.
"Instead of 'siding' with the big bus companies, it's about time the SNP started standing up for passengers in Scotland."
All public bus routes in Scotland need to be registered with UK Government body, The Traffic Commissioner.
Figures obtained by The Sunday Post show 3184 routes were registered in 2006/07 but this tally has been steadily falling, with just 2526 routes filed with the transport quango in 2014/15.
In addition, 414 million bus journeys were made last year according to Transport Scotland, 15% fewer than in 2007/08 and a rate of decline that's 10 times greater than the comparable UK-wide figures.
Coupled with the reducing service, fare rises have also rapidly outstripped the low rates of inflation of recent years.
On current prices, local bus fares have jumped by 18% over the past five years, with the average fare now £1.53.
Recent research by Citizens Advice Scotland found prices also varied substantially across Scotland's bus routes, ranging from 7p to £1.80 per mile.
The consumer group's research found 38% of locations it surveyed had no Sunday service that connected them with hospitals, while in remote rural areas the cost of a return ticket to the nearest job centre was £9.

John McCormick, chairman of Scottish Association for Public Transport, said: "It can be a vicious cycle where passenger numbers begin dropping, so the operators put up prices to try and make up the shortfall and it puts off even more people.
"The whole issue merits a serious investigation by the Government because the statistics tell the story – we are losing people from our bus services who we may never get back.
"We have long argued that a lack of genuine integration on public transport is one of the reasons people are put off using modes such as buses. The whole network is fragmented and the legislation as it stands, gets in the way of more integration."
Private bus firms, and the publically-owned Lothian Buses in Edinburgh, have received a total of £1.6bn from the Scottish Government for accepting free bus passes since 2006/07.
As well as having concessionary fares partly reimbursed, the firms receive grants from the Scottish Government to subsidise fares.
This has topped £522m over the last decade, though the amount handed out is decreasing. Last year's £50m Bus Service Operators' Grant is 15% down on 2006/07.
In addition, bus firms also get money from councils for running services which are categorised as "socially needed" but are commercially unviable. This support has been worth £506m to the industry since 2006/07 though it has been squeezed, with a 14%  cut in the bus services councils pay for since 2011 – a move which has accelerated the fall in passenger numbers.
Industry insiders point to other factors such as the growth in car ownership, made easier in recent years with low interest rates and more stable fuel prices.
A Transport Scotland spokeswoman said: "The Scottish Government continues to provide substantial support to the bus network – that's why we have invested nearly a quarter of a billion pounds every year in support of bus services, concessionary travel and more incentives for the take up of cleaner, greener vehicles.
"While we have no plans for wholesale re-regulation, we are committed to promoting positive change and partnership working to improve bus services and are currently developing proposals for a transport bill which will include measures to further improve bus services."
Bus operators are still making healthy profits
DESPITE the dramatic fall in passenger numbers, many of Scotland's commercial bus operators are still making profits.
The Sunday Post went to Companies House to see the finances of the players in the country's bus industry.
We discovered that Western Buses, which carries around 85,000 passengers a day on Stagecoach services in and around Glasgow, made pre-tax profits of £9.2 million in 2014/15 – up from £4.1m in the previous year.
Elsewhere, Stagecoach's Fife Scottish operation made a pre-tax profit of £10.2m on a turnover of £80.9m last year. This was up from £8.7m profit in 2013/14.
Significantly, of the £19m worth of subsidies issued to bus operators by Fife Council in the last five years, £15.5m has gone to Stagecoach – something which critics claim is an indication of how little competition there is for bus services in Fife.
The second biggest bus firm in Scotland is First.
Its Glasgow operation enjoyed a £7.1m operating profit in 2014/15, while First Aberdeen made £4.2m before tax last year.

Around 55% of the income received by Scotland's 200 or so local bus providers comes from fare revenue and the rest is in financial support from the councils and Scottish Government. The amount of public money on offer has been squeezed in recent years with a drop in the reimbursement rate for the National Concessionary Travel Scheme and council cuts for supported services.
But Labour's transport spokesman, Neil Bibby, said people would be asking questions about the profits made by private firms.
He said: "What is increasingly clear is that in Scotland right now we have a bus industry that puts profits before passengers."
The bus industry counters this by pointing out the majority of profits are actually re-invested in new vehicles and technology.
Also, the industry's public subsidies are dwarfed by the amount of taxpayers' money handed to ScotRail.
A spokeswoman for Stagecoach said the firm had invested around £100m in new vehicles across Scotland since 2010.
She added: "The number of miles directly operated by Stagecoach on our commercial local bus networks in Scotland has actually grown over the past 10 years. This is in contrast to the cuts that have been made to services which are contracted and funded by local authorities."
A spokesman for industry body The Confederation of Passenger Transport said: "Bus operators in Scotland continue to deliver high- quality commercial services across the country.
"Bus fares in Scotland are lower than the UK average, while operators have invested well over £200m in the last five years on new fleet alone. The industry is committed to improving services."
Stung by lack of competition
MORE than 200 private firms, and one publically-owned one, are responsible for providing all of Scotland's commercial bus services.
The deregulation of bus services in the 1980s took the majority of routes out of public control with the idea competition between private operators would drive down fares and the need for public subsidies.
But competition between bus operators in many areas of Scotland is virtually non-existent.
Unlike the railways, there are no time-limited franchises with performance targets. Existing legislation makes it difficult for councils to step in and take control in problem areas.
A Bill by former Labour MSP Iain Gray, which proposed giving councils more power over bus operators, including rail-style franchises, last year failed.
Transport Scotland said it had "no plans for wholesale re-regulation" but added a forthcoming Transport Bill would "include measures
to further improve bus services."
Campaign for DIY service in Bo'ness
"We feel isolated and we're a town of nearly 15,000. Imagine what it's like in rural Scotland," says community activist Robert Jeffrey, 69.
The toll of wholesale cuts to bus services across the country has been keenly felt in the town of Bo'ness near Falkirk.
The only direct service to Edinburgh had its council subsidy withdrawn and was axed before later being reinstated – with just one trip to and from the Capital each day.
"It's been a nightmare," he said.
"People now have to drive, or get a bus to Linlithgow and get another bus or train – and this has really pushed up the costs.
"One of my neighbours got so fed up he learned to drive and bought a car.
"My wife has said to me we should sell up and move to somewhere with a better bus service. But it shouldn't have to come to that.
"We are close to big cities but we are being left behind when it comes to public transport."
Mr Jeffrey, a retired instrument technician for BP, is now leading a community initiative to see if they can start their own service.
The move would involve hiring a 16-seater minibus service, which would cost around £800 a week to run, and would go to Falkirk, Edinburgh Airport and the city's Gyle business park.
But the tight finances of the "DIY" approach most likely means holders of free bus passes using the community service would be asked to make a "contribution" to the cost of the journey.
---
READ MORE
Up to one in 10 ScotRail trains have run late since Abellio took control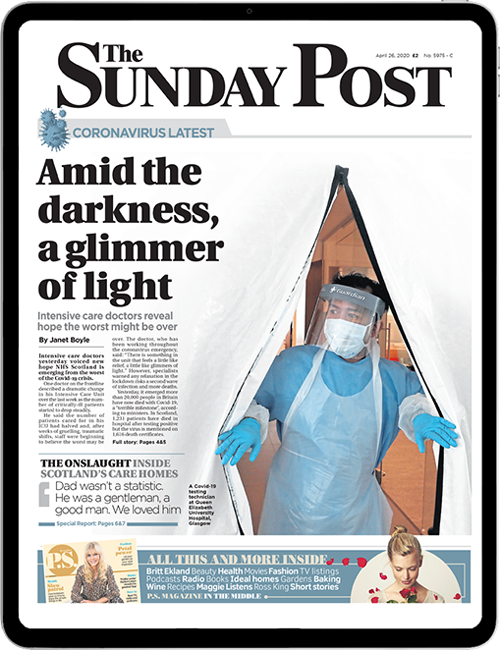 Enjoy the convenience of having The Sunday Post delivered as a digital ePaper straight to your smartphone, tablet or computer.
Subscribe for only £5.49 a month and enjoy all the benefits of the printed paper as a digital replica.
Subscribe