FACEBOOK has been slammed for failing to tackle disturbing pages set up to praise the killer of shopkeeper Asad Shah.
The pages devoted to sectarian killer Tanveer Ahmed have had thousands of 'likes' since he was jailed earlier this month.
They contain hate-filled posts about Asad Shah's Ahmadiyya religion and are available for anyone to access.
Anti-extremist group Faith Matters has complained to Facebook. The organisation has successfully managed to get another support page for Tanveer Ahmed taken down.
However, a spokesman for the group said it was "deeply concerned" that the pages for jailed Ahmed are still active.
It comes after social media groups, including Google and Twitter, were accused by MPs of failing to stop jihadists using their sites to promote terrorism.
Parliament's home affairs committee said the use of the internet to promote terrorism was "one of the greatest threats" to the UK.
As such, MPs said they found it "alarming" that US-based tech companies each had only a few hundred employees monitoring networks with billions of accounts,
Last night there were calls here for tougher action.
Scottish Conservative MSP Alex Johnstone said: "It's simply unacceptable that disgusting pages like this continue to exist.
"It's their website, therefore they're responsible, and have to do something now."
The gruesome killing of respected shopkeeper Asad Shah shocked the whole of Britain.
Ahmed, 32, travelled from Bradford to Glasgow to confront Shah, 40 – whom he had never met  – at his store before pulling out a knife and stabbing him 30 times.
Ahmed claimed to have been offended by clips posted online by the well-known community figure, which he said "disrespected the Prophet Muhammad".
The father-of-three was jailed for a minimum of 27 years at the High Court in Glasgow this month.
Social media firms have a history of being criticised for an apparent failure to tackle Islamic fundamentalism online
Critics have voiced concern at how slow the companies have been to take down pages praising terror – as was the case following last year's attacks in Paris.
Fiyaz Mughal, of Faith Matters, said some of the failure was caused by failing to use expertise on offer to tackle extremism.
He said: "They need to work with agencies such as us who understand and know key terms that help identify such pages for takedown in the future."
A spokeswoman for Facebook said every report was individually investigated by a team of highly trained safety experts who provide 24/7 cover across the globe.
Police Scotland is currently "assessing" the pages.
---
READ MORE
Google, Facebook and Twitter 'passing the buck' over terror threat, says MPs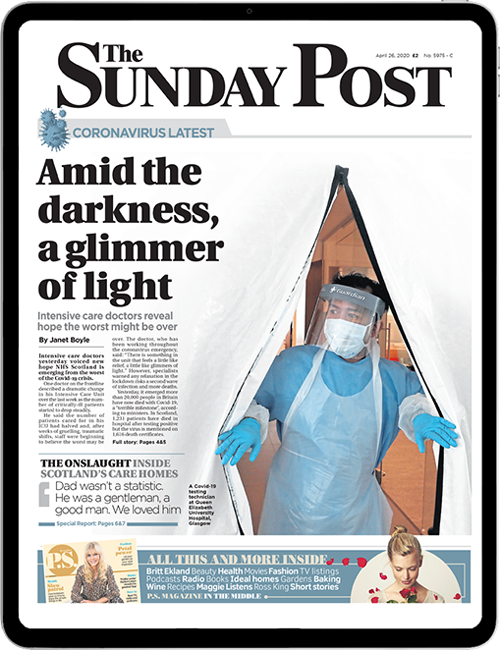 Enjoy the convenience of having The Sunday Post delivered as a digital ePaper straight to your smartphone, tablet or computer.
Subscribe for only £5.49 a month and enjoy all the benefits of the printed paper as a digital replica.
Subscribe