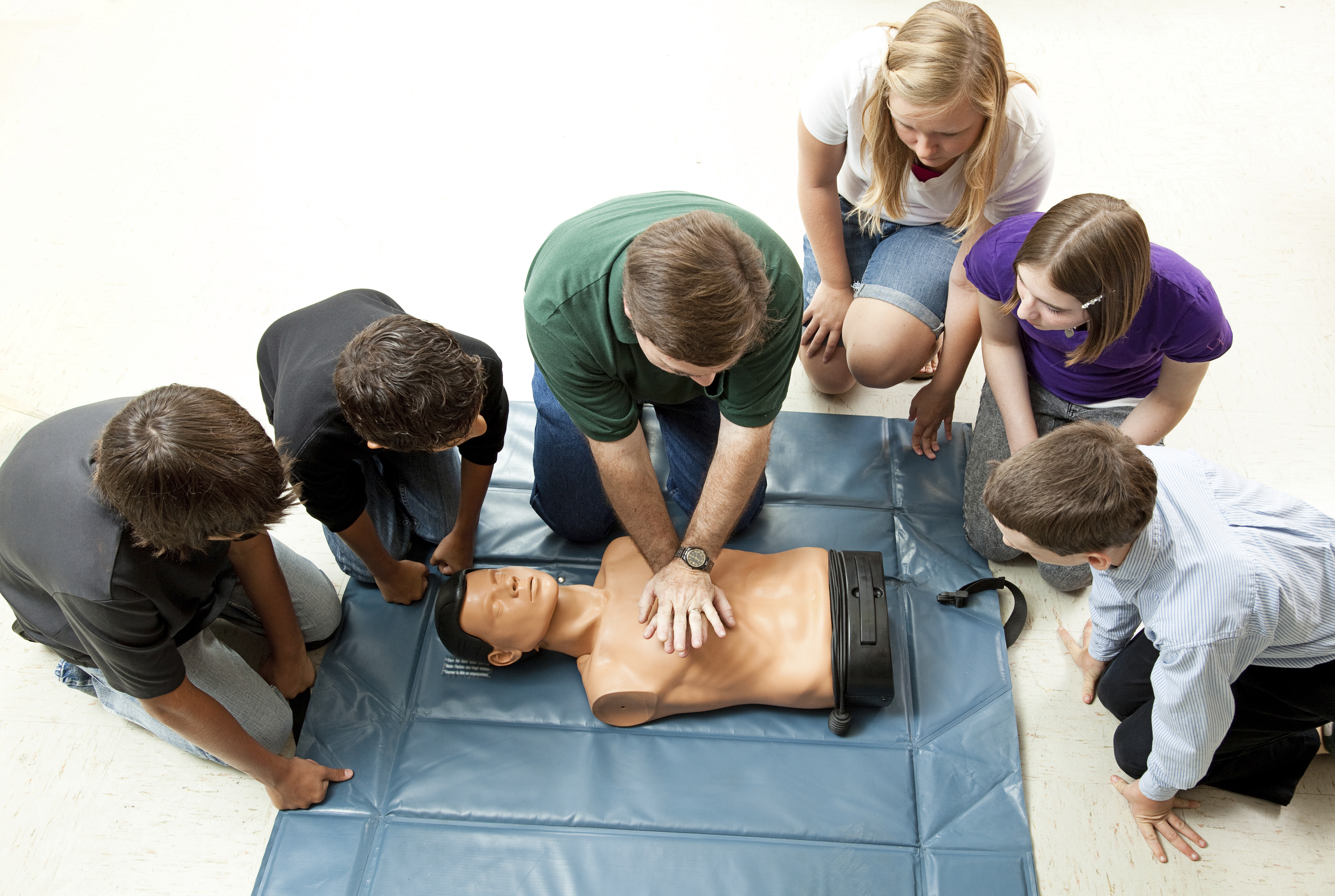 SCOTTISH schools are being urged to make first aid training for pupils compulsory.
It comes as Western Isles Council announced plans to offer training in life-saving skills to all school kids as part of the Curriculum for Excellence.
The course, which will see every teacher and child from primary five onwards given the opportunity for training in how to save lives, is the first in the UK.
And The Sunday Post understands another two councils – Highlands and Shetland – are considering following suit.
Now campaigners are urging the rest of Scotland to join the programme.
Some councils have already rolled out life-saving equipment and training for schools.
Almost all Scottish councils – including Edinburgh and Glasgow – have put life-saving devices like defibrillators into schools in recent years.
But some have gone further.
Authorities such as Argyll & Bute and North Lanarkshire were praised for encouraging pupils to train in first aid.
Other councils, such as Angus, say they offer students training in Heartstart, an initiative by the British Heart Foundation to teach members of the public what to do in a life-threatening emergency.
But there has been criticism that the approach is piecemeal, with some schools failing to offer any training to pupils.
Ross Cowie, founder of heart charity Lucky2BHere, has said more schools should follow the lead set by the Western Isles.
Ross, from Skye, suffered a cardiac arrest in 2007 and was only saved by a passing ambulance which had a defibrillator on board, said: "We would urge all schools to offer emergency life-support training.
"In the UK, we are so far behind. Yes we are putting more defibrillators in buildings but that frankly does not go far enough – we need people trained in how to use them.
"In countries such as Denmark you can't get a driving licence without having undertaken emergency life support training."
There have been a number of cardiac deaths among school-age children in recent years.
In 2013, Jamie Skinner collapsed and died while playing football for Edinburgh's Tynecastle FC.
It later emerged two workers at Saughton Sports Complex in the capital were sacked after they failed to use a defibrillator machine kept at the leisure complex.
Jamie's distraught family later called for defibrillators to be put in schools throughout the capital, and pupils trained in how to use them.
A spokesman for the British Heart Foundation said: "Learning the basics of CPR takes only a few minutes and gives you the best chance to save the life of a loved one or friend.
"We want to see CPR as an integral part of the school curriculum, the Curriculum for Excellence provides an ideal opportunity for this.
"We firmly believe bringing life-saving CPR skills to every Scottish secondary school will mean fewer families will experience the devastation of losing a loved one."
Western Isles councillor Angus Morrison said: "This is good news for communities across the Western Isles and I am delighted it has been agreed to proceed with this programme of life-saving equip-ment and training."
In My View
Bernard Gallagher, Golfer
I OWE my life to a defibrillator – and the people who knew how to use it.
When I suffered a cardiac arrest in 2013 at the Marcliffe Hotel in Aberdeen I was extremely fortunate.
Not only did the hotel I was about to give an after-dinner speech in have a defibrillator, but there were also two Accident & Emergency nurses in the audience.
They quickly recognised the situation and gave me CPR until the defibrillator was found.
Cardiac arrest can happen at any time and to anyone irrespective of age.
It's great the Western Isles is introducing this initiative. It is proactive and visionary.
Jeremy Southam
TWO years ago, I would not have survived if a passing good Samaritan hadn't noticed I'd collapsed while out jogging.
While I was out cold he performed CPR on me until an ambulance arrived. He undoubtedly save my life.
I now do talks about this issue and have started visiting schools. In Edinburgh where I live, I am unaware of many secondary schools with defibs.
These devices are important but so is the training to use them.
In contrast, I was at a school in South Lanarkshire last week, which had two defibs and trained staff able to use them.
That is the standard we must aspire to.
---
READ MORE
Cyclist owes his life to two medics he was trying to beat in a race
Quick-thinking nurse saved singer having a heart attack on stage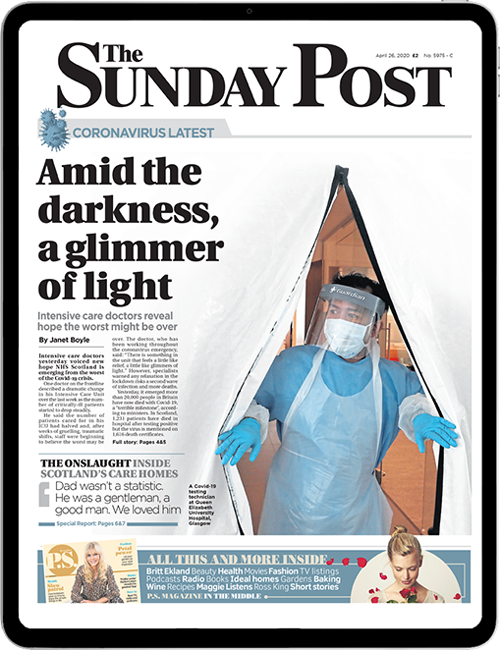 Enjoy the convenience of having The Sunday Post delivered as a digital ePaper straight to your smartphone, tablet or computer.
Subscribe for only £5.49 a month and enjoy all the benefits of the printed paper as a digital replica.
Subscribe