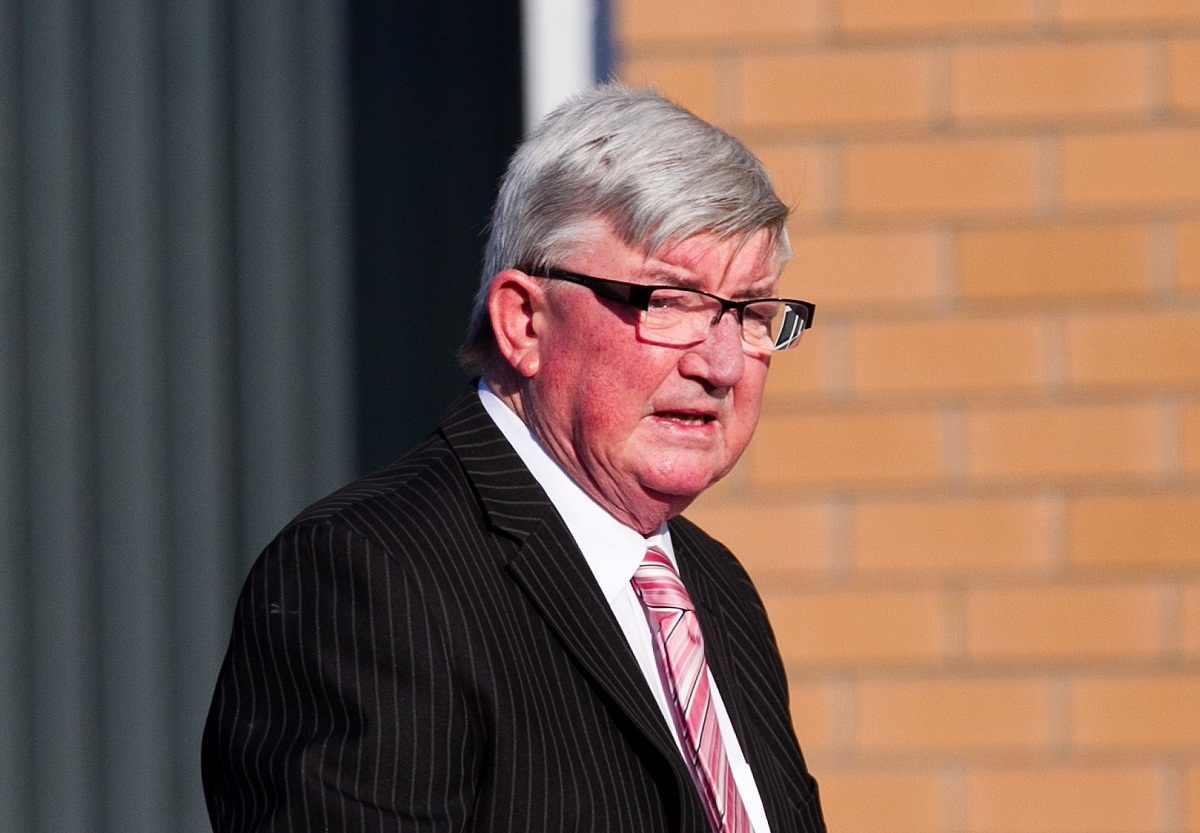 A CONTROVERSIAL charity that claims to help African children is being probed by a number of councils over an alleged cash-raising scam.
Scotia Aid Sierra Leone is facing numerous investigations into a controversial business rates loophole it may have been using to raise fortunes.
The disclosure comes after a Sunday Post expos in August revealed the charity was handing over just 13p in every pound to good causes.
One of the public bodies pursuing Scotia Aid is Broxtowe Borough Council in Nottinghamshire. It has raised civil court proceedings against the charity to recover £369,000, it claims.
However, last week's court hearing was postponed after lawyers argued Scotia Aid's chairman, Dan Houston, 62, was too ill to attend the two-day session.
The council is pursuing Mr Houston and fellow trustees Kieran Kelly and CEO Alan Johnston over business rates relief it gave to the charity.
At present, charities can qualify for a discount of up to 100% on the business equivalent of council tax if buildings are used for "charitable activities".
But the ruling has led to an explosion in the number of businesses cutting deals with charities to take on empty and expensive warehouses.
In return, many charities receive sizeable donations.
However, it's an alleged "scam" potentially costing taxpayers millions in lost revenue.
With this in mind, officials in Broxtowe began probing Scotia Aid around two years ago.
Sources say the charity claimed to council chiefs it was using two sites one the size of four Hampden Parks to store furniture it was preparing to send to Sierra Leone in containers.
But council bosses grew suspicious when it applied for rates relief to store mattresses at another first-floor warehouse even though the building didn't have a lift.
Officials visited the two sites repeatedly, often finding them empty or with a "minimum" amount of furniture stored.
Scotia Aid bosses were asked to hand over paperwork to prove how many containers they had sent to Africa, but failed to do so.
While the civil court case has now been adjourned until the start of next year, we can reveal Broxtowe is not the only English local authority to take legal action against Scotia Aid.
Our investigation has found that the charity has made dozens of applications to authorities south of the Border to take over empty warehouses, hundreds of miles from its base near Uddingston, South Lanarkshire.
The discounts given since it was set up in 2010 exceed £1.3 million, it is estimated.
And many councils have raised concerns about Scotia Aid's applications for business rates relief.
The sites include a former bowling alley in Plymouth and an old snooker hall in Bournemouth.
In Nottingham, the city council has instructed bailiffs to recover a bill believed to be in the region of £170,000 from Scotia Aid after obtaining a "liability order" over non-payment of council tax and rates.
A spokesman for St Helens Council in Merseyside said it "currently has half a dozen outstanding business rate liabilities for Scotia Aid Sierra Leone from 2011 to date totalling just over £30,000".
He added: "Court action has been taken in all cases but as the company is outside England or Wales enforcement capabilities are limited."
Rushmoor Borough Council, which covers Aldershot and Farnborough in Hampshire, considered legal action to recover £240,000 but abandoned the process after Scotia Aid ended its relief deal there.
In Leeds, the charity was given a £37,000 discount on business rates between 2012 and 2013.
But the deal was scrapped after it "failed to provide evidence that the building was being used for genuine charitable purposes", a spokeswoman said.
In August, we revealed that Scotia Aid's latest accounts showed it was donating only a fraction of its income to the impoverished people it claims to help.
A huge proportion of its £1 million-plus income was paid to a small number of staff with trustees Mr Houston, Mr Kelly and Mr Johnston paid £313,000 between them.
We also revealed how the charity was behind a number of business rates applications in Scotland but was being investigated following our findings.
In 2013, the Charity Commission the organisation which polices the sector in England and Wales said trustees might find themselves subject to personal liability if they were found to be abusing business rates relief.
Michelle Russell, head of investigations and enforcement, said: "Where we have evidence that trustees are not exercising their duty of care and taking proper decisions or systematically not using leased properties and allowing the good name of charity to be abused for the benefit of commercial companies, we have and we will take firm regulatory action."
However, the Charity Commission is unable to take any action against Scotia Aid as it is a charity registered in Scotland, meaning it falls under the remit of the Office of the Scottish Charity Regulator.
A whistleblower who used to work at Scotia Aid said his job had been to contact councils across England to find out if there were any empty warehouses in the area.
He said: "It was all just a scam to make Scotia Aid money."
Despite growing controversy surrounding the body, it continues to be a registered charity in Scotland and hosted a glitzy fundraising ball at the Marriott Hotel in Glasgow last month, with Mr Houston in attendance.
Last night, campaigners called for Scotia Aid to have its charitable status suspended pending an OSCR investigation.
David Craig, who wrote the book The Great Charity Scandal, said: "OSCR should act immediately. They should be suspended until a full investigation is carried out."
But OSCR has refused to say whether it will act.
A spokesman said: "We will not comment on individual charities."Claim is being disputedSCOTIA AID trustee Kieran Kelly said the court case had been ongoing for a number of years and had previously been postponed by Broxtowe Borough Council.
He said: "You will appreciate it is not appropriate for us to comment, but we can confirm we are disputing it."
He said the £369,000 figure quoted by the council was wrong and the case was over a sum "considerably less".
He added: "The trustees are confident the court will find in our favour and that the claim will be dismissed."
He also said he believed other disputes with English councils had been previously been settled.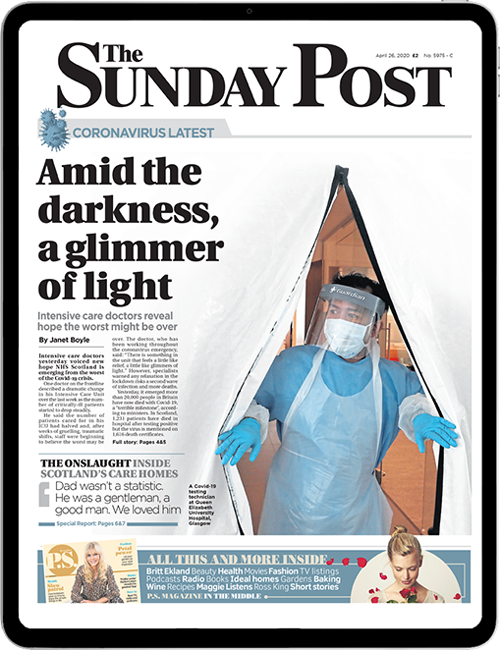 Enjoy the convenience of having The Sunday Post delivered as a digital ePaper straight to your smartphone, tablet or computer.
Subscribe for only £5.49 a month and enjoy all the benefits of the printed paper as a digital replica.
Subscribe