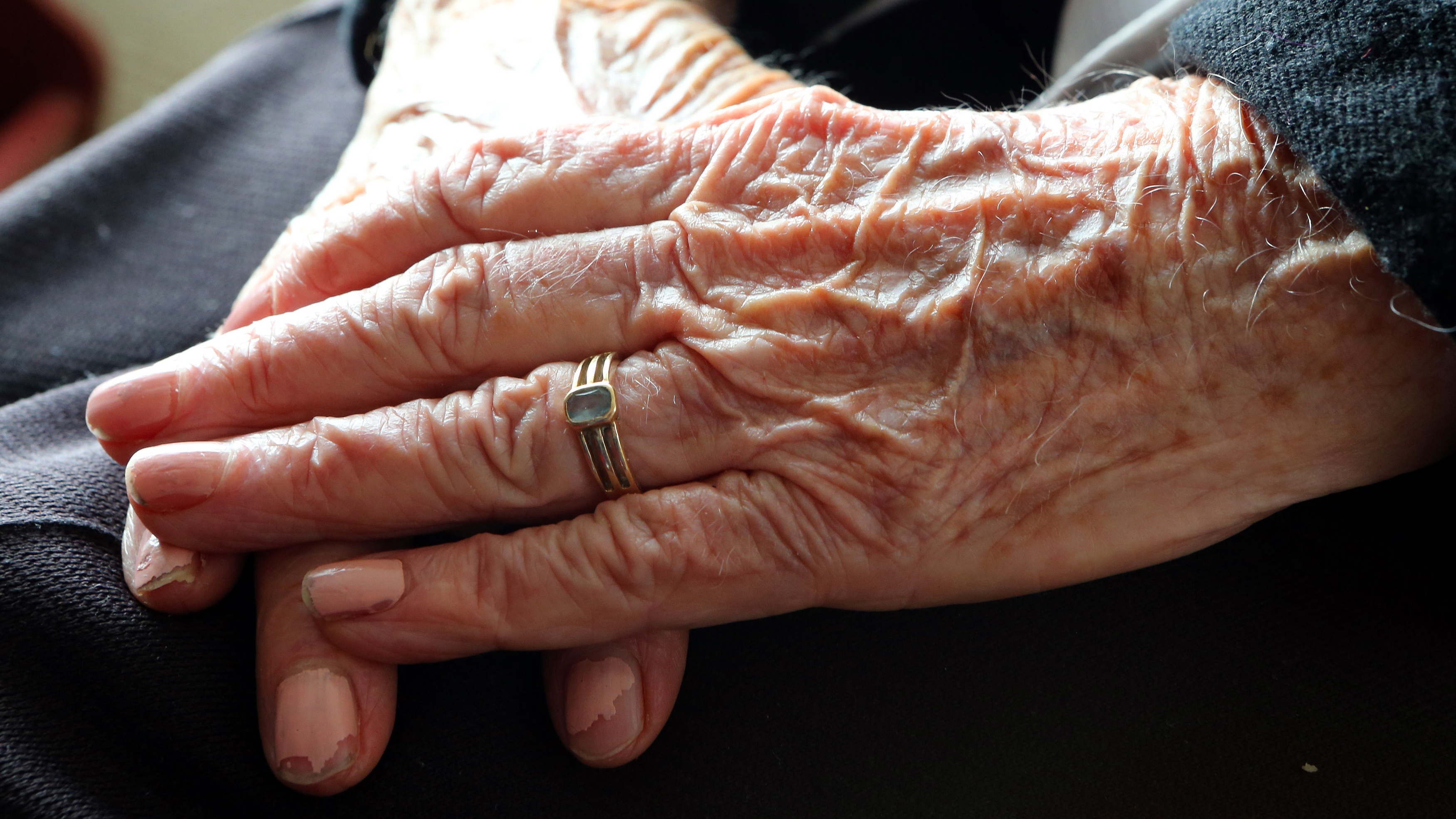 Brain deterioration caused by Alzheimer's has been delayed with a drug for the first time, researchers have announced.
Scientists trialling a new treatment called LMTX managed to slow the progression of the disease over 15 months.
The study found that when the drug was the only treatment patients took, it had a beneficial effect on key measures of Alzheimer's – such as memory – for those with mild or moderate forms of the disease.
The small trial of 136 patients saw participants take the drug, leuco-methylthioninium-bis (hydromethanesulfonate), as a pill twice a day.
However, in a bigger trial, patients taking other drugs alongside LMTX did not see the same benefit.
Serge Gauthier from McGill University in Canada presented the results at the Alzheimer's Association International Conference in Toronto.
He said: "In a study of this size across a combined mild to moderate patient population, it is both encouraging to see improvements of this magnitude in the standard cognitive and functional tests and reassuring to see the supporting brain scan evidence of a slowing in disease progression during 15 months of treatment.
"As a practising clinician I see Alzheimer's patients, their families and care-givers every day, and continually share their desperate need for a truly therapeutic product as today we only have symptomatic treatments available to us.
"I am excited about the promise of LMTX as a potential new treatment option for these patients."
Speaking to The Times he added: "This is the first time it has happened in our field that a drug reduced the rate of brain atrophy."
Claude Wischik, from the University of Aberdeen, invented the drug and told the newspaper that he hoped to apply for a licence after publishing the results of a second trial.
LMTX (also called LMTM) is based on the structure of a chemical called methylene blue which is used as a dye in research and to aid surgery.
It works by tackling problems linked to proteins called tau that occur in Alzheimer's sufferers.
---
READ MORE
Families urged to spend quality time together in support of Alzheimer's charity
Alzheimer Scotland's dementia gardens are beginning to blossom
//