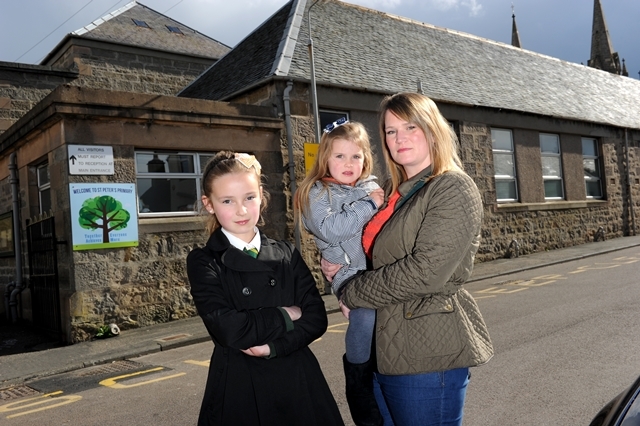 RECORD numbers of parents are being told they can't send their children to their first-choice school.
The number of mums and dads requesting that their kids be allowed to attend schools outwith their catchment area has rocketed.
However, popular schools can't cope with demand, leading to thousands of kids being turned down.
Richer parents have gone as far as buying or renting second homes in sought-after catchment areas so their children qualify for top schools while others have resorted to lying about where they live.
As a result, councils have cracked down on the issue.
Critics claim the figures show increasing numbers of mums and dads are unhappy with standards at their local schools.
Tory young people spokeswoman Liz Smith said: "These figures show a significant number of parents across Scotland who are unhappy about the education on offer in their area.
"The fact these statistics are on the rise would suggest that problem is getting worse.
"Parents need far more choice when it comes to picking the right school for their child."
Information obtained by The Sunday Post from all but one of Scotland's 32 councils shows the number of placing requests that were refused rose by more than 50% from 1,809 in 2010/11 to 2,751 last year.
The number of pleas made by parents to get their kids into schools outwith their catchment area also rose during the same period from 23,251 to 26,070.To read more about schools in Scotland, click hereThe largest number of refusals last year were made by Aberdeen City Council which turned down 591 requests.
It was followed by Glasgow City Council with 529 refusals and then East Renfrewshire's 494.
Edinburgh had the fourth highest number of refusals at 294.
Councils cited a variety of reasons when turning down parents' requests.
They included claims that taking their children on would require new classes, more teachers or expanding or changing buildings.
In some cases they said it could be "detrimental to the continuity of the child's education" or would be harmful to "order and discipline in the school".
They also said no when they thought it could negatively affect existing pupils.
Eileen Prior, executive director of the Scottish Parent Teacher Council, said Scotland's growing population was also playing a part in the pressure on school places.
She added: "Parents make placing requests for a whole host of reasons, which can include the location of their workplace, other family members or out-of-school care.
"It can also be because one school is seen as better than another."
A survey this year found one in four families in the UK have moved house or changed address to get their child into their preferred school.
One in six admitted they'd even gone as far as deliberately buying or renting a second home so their child qualified.
However, some parents have resorted to lying about where they live when applying.
One mother was reported to the procurator fiscal in Scotland after a council claimed she gave false information to try and get her child into a school outwith her area.
The Crown Office sanctioned the 29-year-old after East Dunbartonshire Council alleged she had submitted a fraudulent application.
She is said to have been hit with a fine, a warning letter or community service.
And East Dunbartonshire isn't the only council facing such issues.
Children from six families in Edinburgh lost their school places after they were caught giving false information.
The Sunday Post has also discovered that at least five families were investigated by Perth and Kinross Council although their applications were found to be genuine.
The Scottish Government said it supports parents' rights to make placing requests and that it is up to councils to decide on the criteria for these requests.
A spokesman for council umbrella group COSLA said there are many reasons why parents make placing requests and added that a survey by the Scottish Government showed 79% of people are "satisfied or very satisfied with schools".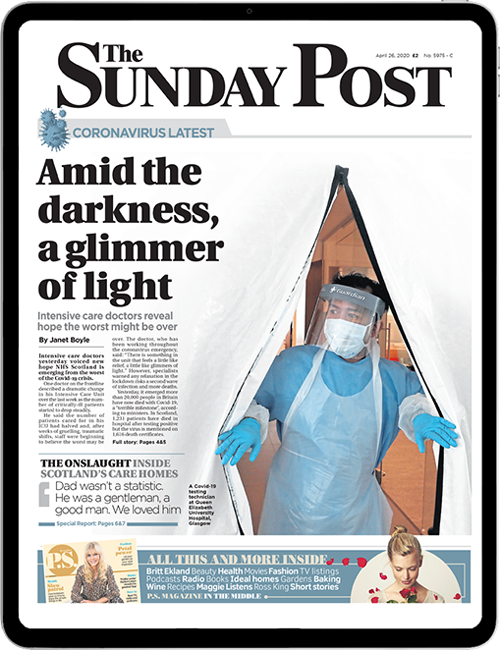 Enjoy the convenience of having The Sunday Post delivered as a digital ePaper straight to your smartphone, tablet or computer.
Subscribe for only £5.49 a month and enjoy all the benefits of the printed paper as a digital replica.
Subscribe