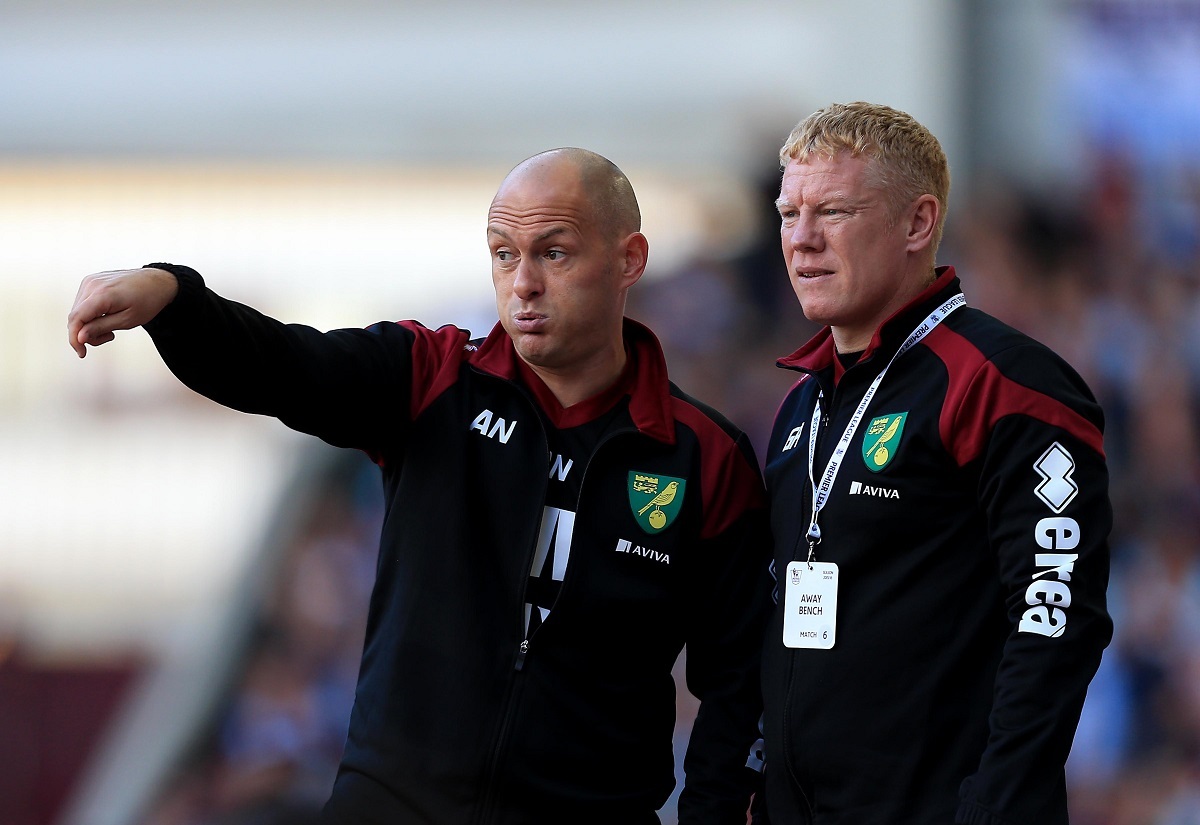 TIME was when Scottish managers ruled the roost in England.
Sir Alex Ferguson, Kenny Dalglish, George Graham, and, even further back, Sir Matt Busby and Bill Shankly.
These days, however, there is only one Alex Neil in charge of an English Premier League team.
Even worse, for the time between the sacking of Paul Lambert by Aston Villa in February and Neil's promotion with Norwich, there had, for the first time in 30 years, been NONE.
On the eve of the 2011/12 season, there were SEVEN Scottish managers in the top flight of English football.
Sir Alex, of course, loomed, statesmanlike, above them all, but Dalglish, Alex McLeish, David Moyes, Paul Lambert, Owen Coyle and Steve Kean were all there too.
Less than five years later, the Premier League has all-but massacred its Scottish bosses, and replaced them with an international brigade of superstar tacticians, deep-thinkers, and young mavericks.
Our one-time magnificent seven Sir Alex FergusonThe Manchester United legend retired at the end of the 2012-13 season.Picture credit: Clive Brunskill / Getty ImagesKenny DalglishDalglish was sacked from Liverpool in May 2012.Picture credit: Dave Thompson / Getty ImagesAlex McLeishThe former Scotland boss lasted just one season at Aston Villa.Picture credit: Mike Hewitt/ Getty ImagesDavid MoyesMoyes left Everton to take over from Sir Alex Ferguson at Old Trafford. He is now looking for a new job having been sacked from United and last club Real Sociedad.Picture credit: David Ramos/ Getty ImagesPaul LambertLambert ended the 2011-12 season by keeping Norwich in the Premier League. Three seasons at Aston Villa followed before he left the club. He has just been appointed Blackburn Rovers manager.Picture credit: Laurence Griffiths/ Getty ImagesSteve KeanKean had a tough time at Blackburn, resigning in September 2012 after 21 months in the job. He's now in charge of Brunei DPMM FC.Picture credit: Chris Brunskill / Getty ImagesOwen CoyleCoyle lasted until October 2012 at Bolton before his contract was terminated, having brought Burnley up into the Premier League in 2009. He's now managing Houston Dynamo in MLS.Picture credit: Clive Brunskill / Getty ImagesBut Alex Smith, long held as a spokesman for his fellow gaffers, insists there is no need for panic.
There may be fewer Scots managers at the top level of the UK game than many of us have ever known, but, far from facing extinction, Smith believes our battalion of bosses is undergoing a radical evolutionary and generational shift.
"Our coaches can stand shoulder to shoulder with any in the world," insists Smith, now Falkirk's Technical Director.
"I don't care who the others are, or where they are from. Scottish coaches could stand in a room packed with the best in the world, and when they speak, they will be listened to.
"We have credibility and we have history. Our best managers have given us a certain status, a certain strength.
"And I have no doubt whatsoever we are still producing excellent coaches.
"We have always had a presence in England, often a large one, but it has always been in something of a state of flux for various reasons.
"Over the last few years, there has been a change in employment culture in the Premier League.
"It's now rare for a manager to be pulled from Scotland or a lower-league English team. You see clubs going abroad and cherry-picking the best from around the world.
"The job of 'manager' has changed too. Now it's less about finance and budgets, and almost completely about coaching.
"The requirements are different, but I believe Alex Neil is a good example of what Premier League clubs are looking for now.
"He's young, he's tactically very good and he's a good motivator, but he isn't the only one.
"We are continuing to produce very good coaches."
That, says Smith, is backed up by the ongoing success of the SFA's centre of excellence in Largs.
Global coaching luminaries like Jose Mourinho, Fabio Capello, Arrigo Sacchi and Andre Villas-Boas have chosen to hone their skills in Scotland over the years, while many more both foreign and domestic continue to learn their trade in Ayrshire.
Smith believes that stands as proof that our next generation of managers will enjoy the very best training available.
And, with an eye on the future, he believes that the quality of Scots bosses is more important as a barometer of success than the quantity we send to the Premier League.
"Quality should always be the priority," said Smith.
"How good our coaches are is more important than how many of them are managing in the Premier League at any given time.
"The truth is, there aren't many English managers in the Premier League!
"For a country of our size to have a manager in there is very good, though we'll always look for more because of our history.
"The question we should be asking isn't 'How many coaches are we producing?'. It's 'Are we producing quality coaches?'
"I still firmly believe the answer to that question is yes."Joe Jordan won't give in to the foreign legion in English football – click here to read more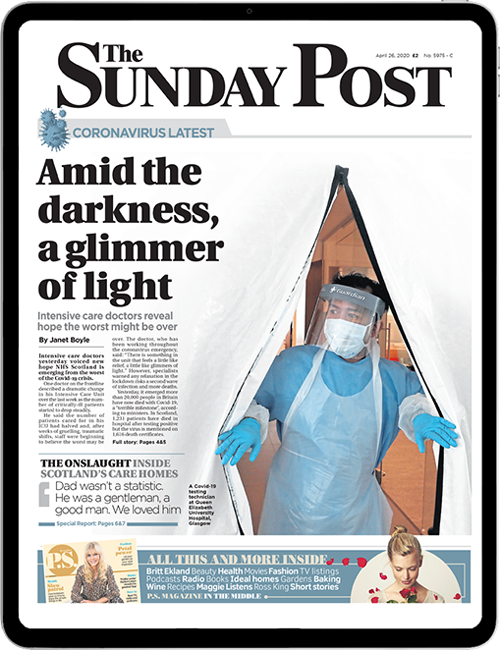 Enjoy the convenience of having The Sunday Post delivered as a digital ePaper straight to your smartphone, tablet or computer.
Subscribe for only £5.49 a month and enjoy all the benefits of the printed paper as a digital replica.
Subscribe