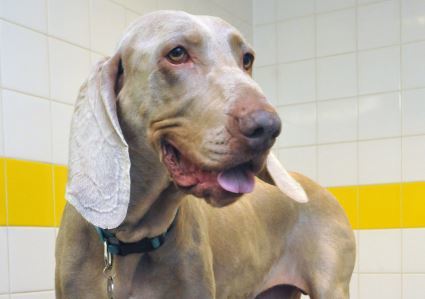 A MEAT-LOVING dog had to undergo life-saving surgery after a sausage binge caused his stomach to become dangerously swollen.
Poor Jake the Weimaraner wolfed down four whole sausages but soon became critically ill.
The seven-year-old canine was rushed to hospital, where the vets operated to correct the potentially deadly condition.
Owner Lucy, from Gateshead, said: "Jake is a big, energetic dog with a huge appetite – he will eat anything although he particularly loves sausages, which he's allowed as a treat now and then.
"One day I noticed he was unusually quiet, then he was sick and had diarrhoea. His chest and stomach became massively swollen – he was like a puffer fish. So I called PDSA straight away for advice." To read more about dogs, click here!After a few hours Lucy said the staff at the PDSA Pet Hospital in Gateshead informed them the procedure had been successful.
She said: "The vets found a lot of dog food in his stomach as well as four whole sausages, which they think was the likely cause of his problem.
"We knew he loved sausages but had no idea he was literally swallowing them whole. We'll definitely be cutting his food into smaller pieces from now on, to help him eat more slowly."
PDSA Vet Nurse Cheryl Nash explained: "Jake's condition was incredibly serious – just another few hours and its likely he wouldn't have made it.
"Gastric dilation, also known as a twisted stomach, can occur when dogs eat so fast that they take in air with their food, particularly if they exercise vigorously straight afterwards."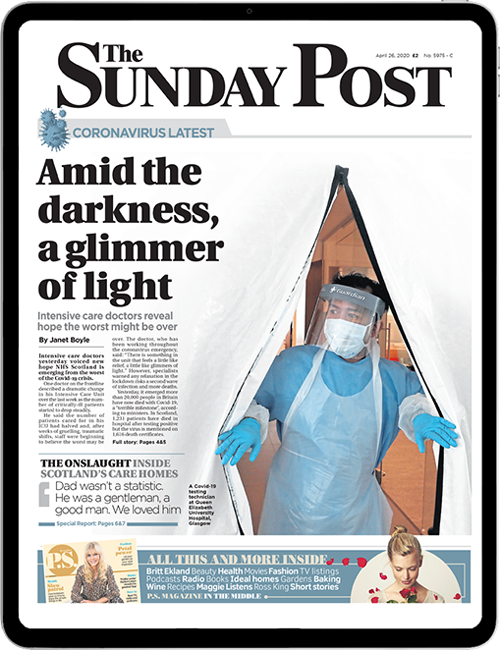 Enjoy the convenience of having The Sunday Post delivered as a digital ePaper straight to your smartphone, tablet or computer.
Subscribe for only £5.49 a month and enjoy all the benefits of the printed paper as a digital replica.
Subscribe