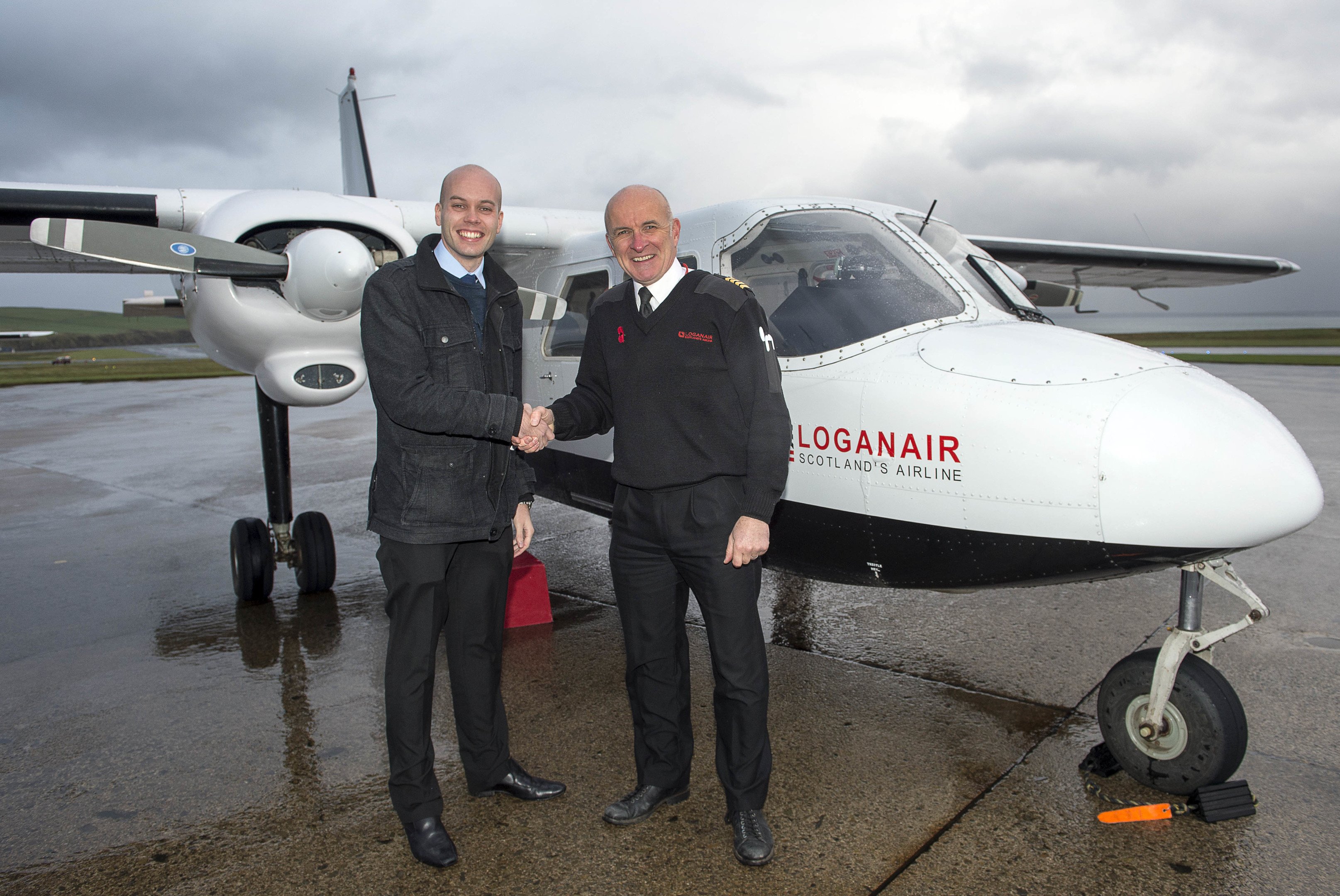 THERE'S no in-flight movie, or cabin crew to bring you a meal. And if you need the loo, you'll just have to hold on.
This is no ordinary flight but the good thing about travelling between Papa Westray and Westray in Orkney is that if you're not a fan of flying you needn't worry, it'll be over soon.
The world's shortest scheduled flight takes 106 seconds from take-off to landing, leaving hardly enough time for the Westray ground crew to boil the kettle.
I've flown many times before but never on a plane as small as a Britten-Norman Islander.
The eight-seater light aircraft, designed in the 1960s, has become Orkney's air taxi.
Eyeing it nervously, I'm less than encouraged by 57-year-old delivery driver, Frank Hilton, from Westray, who regularly uses the service.
"It's safe," he tells me. "Although I did think we were going to crash land once. A load of Canadian geese flew close to the propellers – that was pretty scary."
Feeling nervous I decide to study the route. The Loganair plane will take us on a 16-minute flight from Kirkwall to Papa Westray. There's a seven-minute stopover before the short hop to Westray.
Scheduled for two minutes, we'll then stop for another seven minutes before flying back to Kirkwall.
Luckily our pilot, Captain Colin McAllister, is on hand to provide reassurance.
The 51-year-old said: "There should never be any hairy stories, we're professionals.
"If the weather is out of limits, we don't fly. And, if there's no fire crew cover on the ground, we don't fly."
It's a tight squeeze on board – I have to sit next to Colin with the flight controls in front of me – and eight passengers are crammed behind us.
As the only crew member, before take-off Colin simply looks around and goes through the safety checks himself.
It's a smooth take-off and, though the skies are grey, the views are spectacular. We touch down smoothly.
Getting out with the other passengers I can see Westray in the distance.
There is little more than a runway and a hut nearby so after a very quick look around I hop back in to ready my stopwatch for the world record-breaking trip to Westray.
Only 1.7 miles separates the two islands, roughly the same length as Edinburgh Airport's runway.
After another smooth take-off, we climb to just 300ft and, 106 seconds later, we're back on terra firma again.
Loganair used to give passengers on the short flight a miniature of Highland Park whisky to toast the feat. Sadly, they've stopped that, but being handed a certificate with my name on it saying I've completed it was a nice touch.
Although the short hop is a novelty to tourists, it is vital to locals.
Around 600 people live on Westray and 90 on Papa Westray. Teachers, bankers and vets are among regular passengers, some flying daily.
"People really rely on these services," said Colin. "It's in the fabric of Orkney."
The lack of other options means the plane can have interesting passengers on board too.
"I flew a person with a skunk once," laughed Colin. "It was their pet and they needed to take it to the vet.
"Thankfully, it didn't go off but I felt under a bit of pressure to make the trip as smooth as possible."
He adds: "I absolutely love this, it doesn't feel like working to me."
---
READ MORE
Inspiring Orkney was a real life-changer for author Philip Paris
Climate change threatening World Heritage sites including Orkney's Stone Age treasures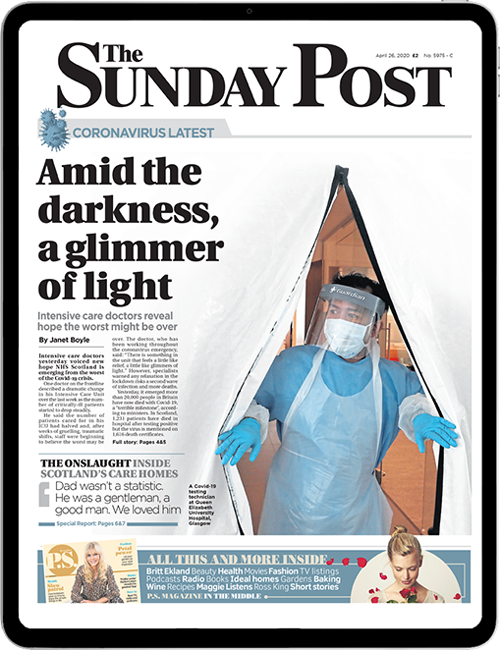 Enjoy the convenience of having The Sunday Post delivered as a digital ePaper straight to your smartphone, tablet or computer.
Subscribe for only £5.49 a month and enjoy all the benefits of the printed paper as a digital replica.
Subscribe