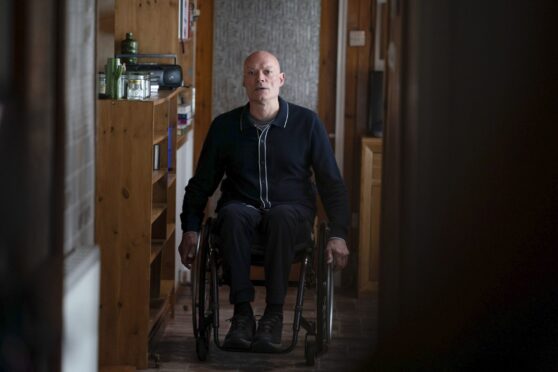 Kevan Mackenzie can remember every terrifying detail about the moments when the plane he was travelling in crashed and burst into flames in a Renfrewshire field.
But he can't put the events of the day his life changed forever in any order.
"It's as if all the memories of everything that happened have been put onto cards and the cards have all been muddled up," said the 59-year-old, one of only three people who survived the plane crash outside the town of Linwood at 1.41pm on September 3, 1999.
"I can't put them back in order.
I've always wondered if that's part of my brain's way of coping with it. In a way, it's a good thing, because it makes it easier. I try not to dwell, because it was a long time ago."
Kevan, who worked as a steward with Airtours, was one of 11 passengers flying in the 12-seater Cessna 404 Titan from Glasgow to Aberdeen. Two minutes after take-off from Glasgow Airport, the twin-prop suffered engine failure, dropping from 500ft.
The crash killed five stewardesses – Pauline MacIver, Pauline Moyes, Linda Taylor, Helen Steven, and Lynn McCulloch. Pilots Bill Henderson and Colin Finnie also died. Pilot Hugh O'Brien, steward Derek Morrison and Kevan survived. Local farm worker John Connell pulled survivors from the flames.
A 2002 Air Accident Investigation found engine failure and pilot error caused the tragedy, with the pilot mistakenly turning off the wrong engine following a loud bang.
'It was like being in jail'
The impact of the crash left Kevan with serious spinal injuries and extensive life-changing burns all over his body. He spent a year in hospital, months spent between Glasgow's Royal Infirmary being treated for burns and the Southern General's spinal unit.
"It was like being in jail," he said. "Terrible. But, of course, I'm very lucky too, and we're lucky that we have the health service we have."
Kevan was left using a wheelchair and had to rebuild his life and career, switching from working in airlines to working in adult education, once his rehabilitation from the crash was complete.
"The first four or five years were the most difficult," he said. "But, once I came to terms with everything that happened and became accepting of the way I had to live my life, then things started to get easier. So in a lot of ways it becomes a sink-or-swim situation. If you don't accept it, you could go down other avenues, drink or drugs. But luckily, because of the support from my family, I was eventually able to become accepting of it. Human beings have strength and resilience. The inquiry was very difficult as well, but you just have to get through all that."
It was three years before Kevan would set foot on a plane again and, when he did, he realised he wasn't fully prepared. "I know how safe flying is in general," he said. "But what I hadn't thought about was the smell of the aviation fuel. I realised when we went to board the plane, on the airbridge, the smell of the fuel hit me and it reminded me about the crash. I got through it and after that I was more prepared."
Having grown up in Edinburgh, Kevan moved to Glasgow after training to become an actor at the capital's Queen Margaret College. He switched careers in the 1990s, becoming an air steward, seeing the job as an opportunity to travel the world. He had been flying for three years when the Cessna came down in a field of Blackstoun Farm.
Now, after moving to Ayrshire and on to Castle Douglas in the Borders, he recently flitted to Renfrew, only a few miles from the scene of the crash. "I don't associate being here with that now," he said. "I think it's actually handy to be so close to the airport if I'm going anywhere. I still go on a plane. The accident was on a tiny wee twin-prop. I couldn't fly on a prop plane again, absolutely not."
Reunited in Shetland
For all its trauma, Kevan's life has taken on a circuity. Viewers of BBC1's returning cop drama series Shetland have seen him reunited with one of his old drama school chums in his first acting role since the crash. Earlier this year, he filmed his scenes alongside the series' new lead, Ashley Jensen.
"Ashley was in the year above me at college," he said. "We worked together (on BBC Scotland series Bad Boys) in the 1990s, so it was lovely to see her, – we chatted like we had seen each other recently. She's had a big career, but she's still a lovely girl."
Kevan appeared in Scottish productions like High Road, Para Handy and The Baldy Man before his accident, touring in theatre with the likes of the Clyde Unity Theatre group. Despite switching careers and subsequently losing the ability to walk, he never gave up on the idea of performing again.
"After the accident 24 years ago, I thought I'd never be in this game," he said. "But it was a different world back then. As attitudes started to change I often wondered. My sister is an agent and always said I should think about getting back into it, but I didn't think I could. The desire was always there, though."
When a connection of his sister's in the TV industry made an unexpected enquiry about his availability, the door he last stepped through a quarter of a decade ago reopened.
"Slowly, we've seen more and more representation of disabled people on TV," said Kevan. "The days of the 80s and 90s with everybody looking perfect are long gone. I've been left very scarred by the accident and it takes a long time to get used to that. But I am now. And people in the industry now accept that an actor might be mobility impaired.
"When I saw the script, it all just clicked. I play a small but significant part in the series, and the reason he's in a wheelchair isn't explained. I liked that about it. I'm just an actor playing a part."
His character's scenes were filmed indoors, which meant a flight to Shetland was never an worry. Nevertheless, acting did take him back onto a plane, with a part on forthcoming ITV drama Red Eye, set on a jumbo flying between London and Beijing.
"I realise acting jobs might be few and far between, and I will still be tutoring in adult education," said Kevan, "but I want to act again. Doing Shetland has been great, and I know I can do this. I'm not afraid to be seen the way I am."
---
Shetland, Wednesday, BBC1 9pm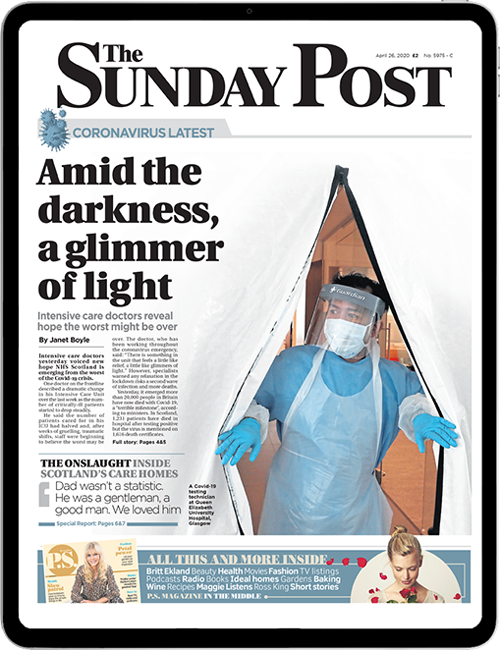 Enjoy the convenience of having The Sunday Post delivered as a digital ePaper straight to your smartphone, tablet or computer.
Subscribe for only £5.49 a month and enjoy all the benefits of the printed paper as a digital replica.
Subscribe