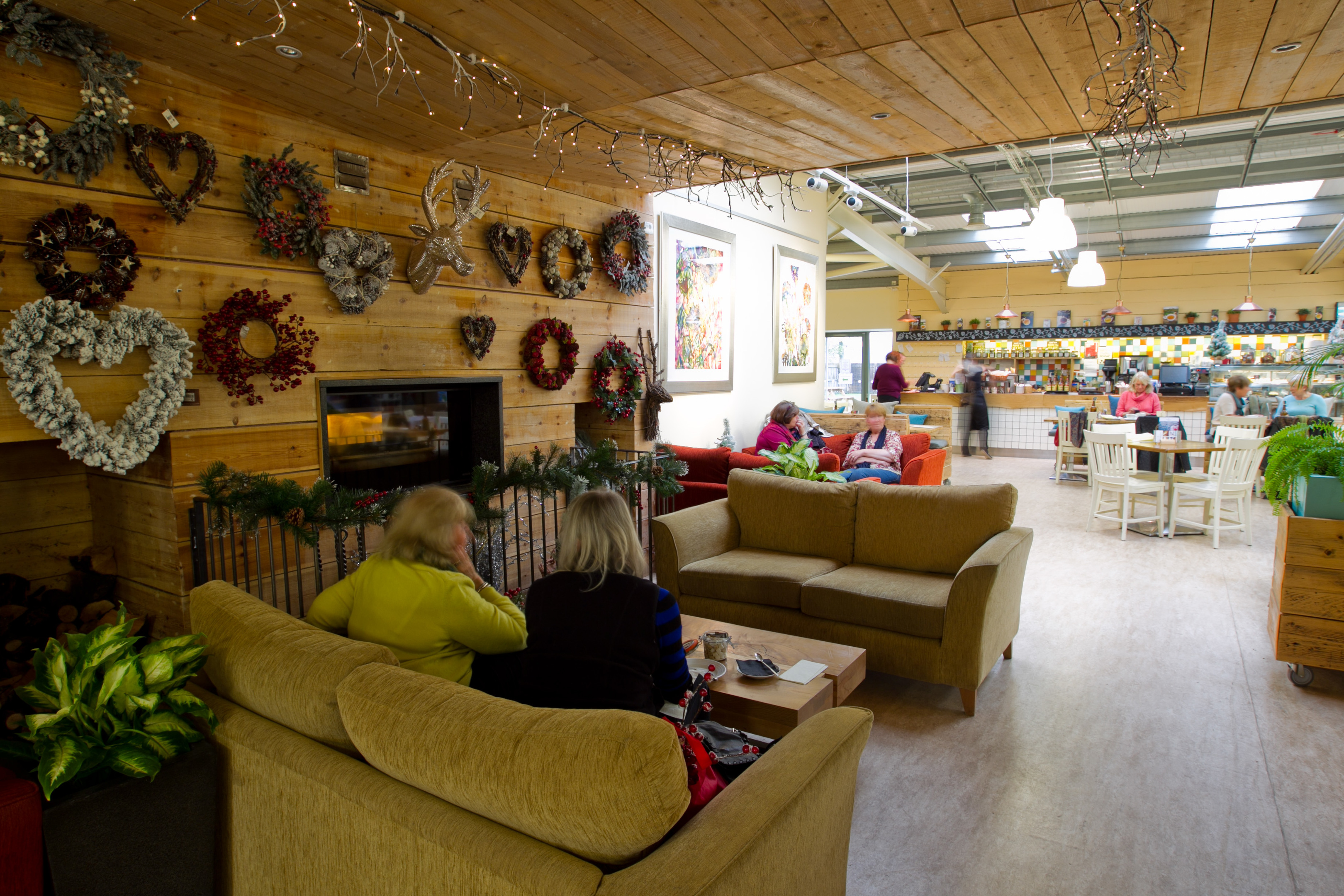 Like cats and dogs, or chalk and cheese.
In fact you can mix up any of those four things and they still won't make a good combination – take chalk and dogs, for instance.
You'd just end up with marks all over the settee and carpet. What a waste of time it was drawing on the dog with chalk, you'd think.
A sconery, a brewery, a farm deli and a vegetable garden aren't the most obvious things to put together either.
Yet that's what The Archerfield Walled Garden in Dirleton does.
A former Victorian kitchen garden has been converted into a sprawling combination of everything one likes to do on a Sunday.
Go for a wander around the estate, or maybe have a browse of the art gallery. Pick up some fine food in the delicatessen or take a tour of the microbrewery.
Where to begin, then?
Your friendly neighbourhood Scone Spy slipped neatly undercover into the Walled Garden to stage a textbook scone inspection.
The café-bar-restaurant is bright and verging on bustling on the chilly Saturday morning we arrive.
There's a full range of food on offer, from lunch, breakfast or dinner. It's a good sign that the young family at the next table look quiet and content over a sprawling brunch.
The sight of bleary-eyed dad's full Scottish breakfast nearly caused your Scone Spy to abandon his mission and go for a fry-up.
Alas, we don't have a column called Fry Spy as of yet, despite my protestations.
So it was with envious glances at the next table's breakfast feast we ordered a fresh scone, clotted cream and raspberry jam, while my companion went for a generous slice of carrot cake.
For a place that seems to want to do absolutely everything I thought I'd be cheeky and throw the waiter a curveball.
I asked for a coffee I couldn't see on the menu — a flat white. If you've not had one it's a bit like a latte but with higher coffee ratio.
It didn't faze the waiter though, and an excellent flat white arrived moments later.
The scone itself was of the big home-made, hulking variety filled with generous sultanas. In fact none of it, including the cream and jam are of the processed type. Great stuff.
If there was one drawback then it was the café-bar-restaurant itself is a bit too bustling to be a proper relaxing scone-munching experience, although it never gets too loud.
Afterwards we wandered over to the shop to pick up some bottles of the delicious Archerfield beer.
Their India Pale Ale pairs nicely with a fruit scone — yet another unlikely combination The Walled Garden has spot on.