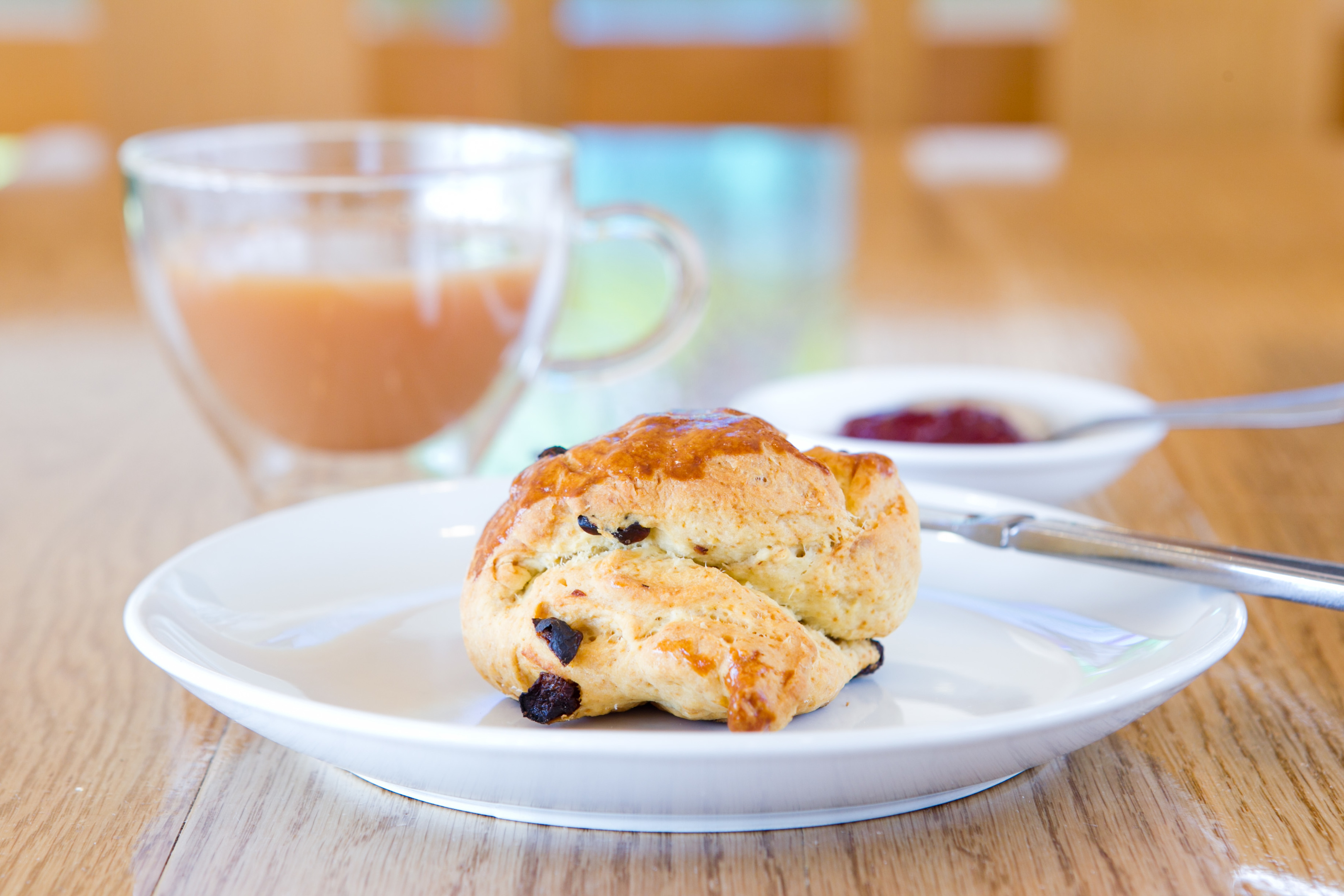 That one variety is filled with haggis is less surprising, as Café Thyme's chef Hamza Gunaydi specialises in combining the tastes of his original and adopted homes.
These delights are whipped up in a stunning Turkish-style wood-fired oven he built by hand when the café expanded to its current size in 2012.
The expansive plot is near Machrie, just off Arran's main ring road, set against views of the Mull of Kintyre you catch the wall of windows along one side of the café.
The lush paddock in front has its own ancient standing stone, which is replicated in the shape of a beautiful stained glass window inside.
Next door is the Old Byre Wool Shop that has been owned by the family of Hamza's wife, Lorna Mansfield, for almost 50 years.
It is stocked with a variety of clothing, accessories and homewares, plus a decorate-your-own pottery shop.
Families resting their feet after hiking to the Machrie standing stones can watch their kids burn off their lunch in the outdoor play area.
With the airy feel of Café Thyme's interior, its long wooden benches and stained glass window dominating the architecture, it almost feels like a place of worship – appropriate for how close it is to ancient hallowed ground.
Having finished admiring the décor, rumbling tummies indicate it's time to survey the culinary delights.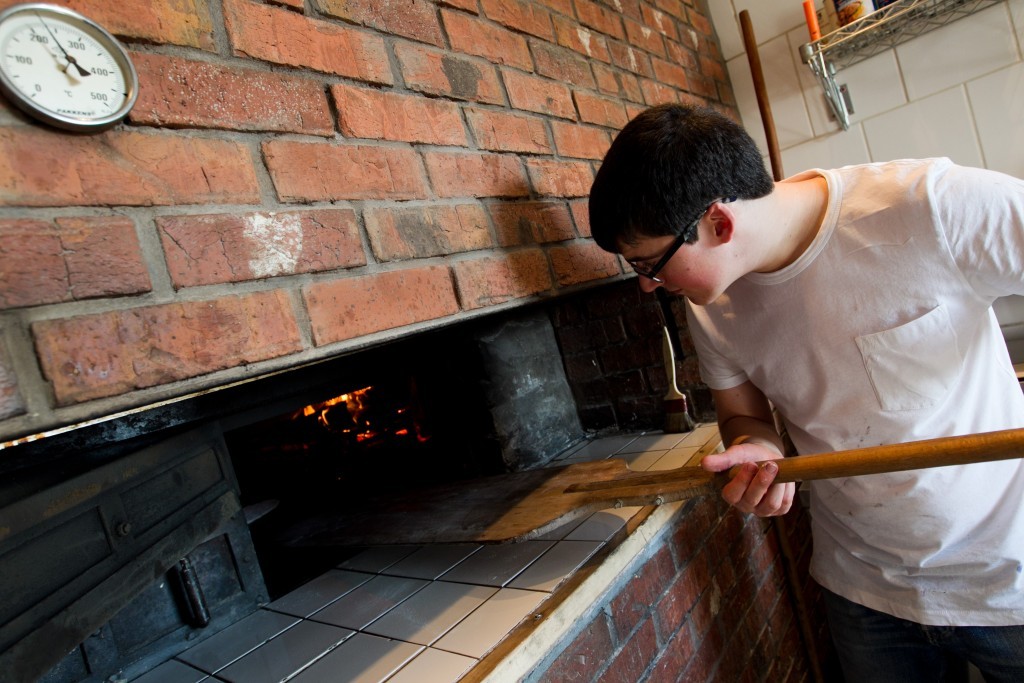 As well as the fish Arran is famous for, the expansive menu includes homegrown salads and lambs raised on the property.
The fusion of East and West continued into the dessert range with roasted fig with ice cream joining old favourites and a variety of homemade cakes and slices.
And the scones certainly fell into the freshly made category.
We selected a combination of fruit and plain scones and a fruity twist on Earl Grey tea, one of a staggering 24 varieties on offer.
Not to fear though, if the choice was too overwhelming, packs of each brew are available to take home.
The scone had all the crumbles right, but either by design or from being one of only a few left for the day, it was slightly too dry inside.
It also came with the option of butter and jam but, sadly, not cream.
There was nothing to complain about with the spectacular haggis and cheese pide, however.
The molten cheese crept between every morsel of the perfectly-cooked and exceptionally-tasty haggis and the golden-brown bread base provides a crunchy casing to deliver the whole creation in easy-to-eat form.
Given a few of these, we could see how you'd find yourself watching the sun go down over the Mull, wondering where the day had gone!
---
READ MORE
Scone Spy: Glasgow's Coia's Cafe is an old classic
Scone Spy: Higgledy-piggledy Topiary Coffee Shop offers calming cake