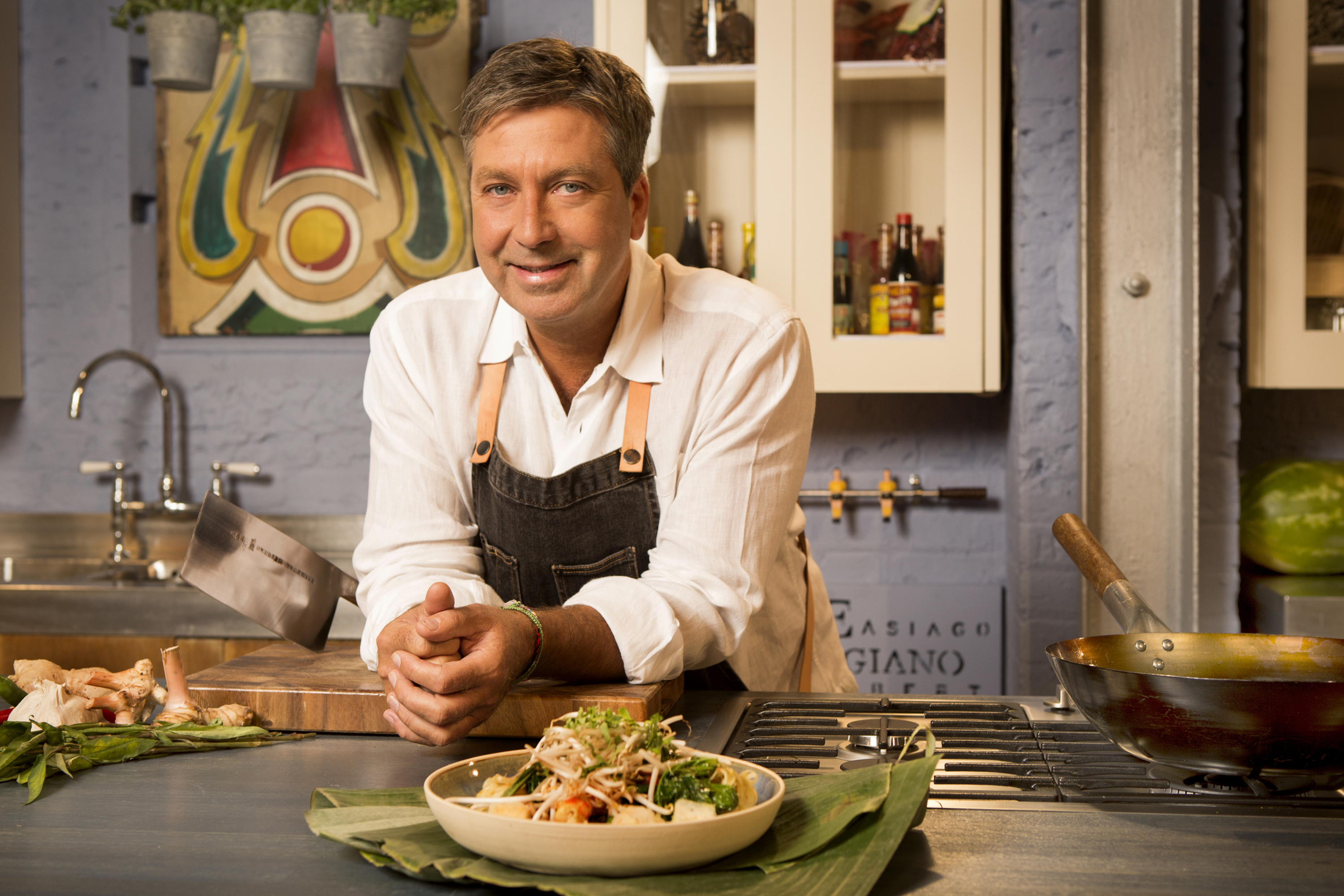 His new TV series — John Torode's Malaysian Adventure — sees the popular Aussie head east for a foodie masterclass.
And he says that the Good Food series was a huge, welcome learning experience.
"I'm a real fan of Asian food," enthused John.
"I love Thai, Vietnamese, Chinese but I really didn't know very much about Malaysian food.
"So it was a great big education process.
"The great thing I learned is that it's extremely diverse and very delicious.
"And it's not just one kind of food. Malaysia has a Malaysian community, a Chinese community and an Indian community.
"They've all kept their own religions and culture and cuisine, although it's all based around Malaysian ingredients.
"They absolutely love food. They're obsessed by it and talk about it in the way we talk about the weather."
The series was a real home and away adventure as it also looks at Malay food here in the UK.
"I wanted to find out how accessible the ingredients were here and how easy they are to cook," says John.
"And the answer is that it's very easy.
"Malaysians love sour sauces and hot and spicy things, and I found it to be a lovely way to liven yourself up a bit."
The programmes bring a real dash of vibrant colour and warmth to dark January evenings.
"If someone offered you the chance to travel round a different country eating for three weeks, what would you say?" he laughs.
"What a fantastic thing to do —and a great way to live your life."
We'll be seeing John later this year back in the famous MasterChef kitchen.
And he admits his passion for the show, which he presents alongside pal Gregg Wallace, hasn't dimmed at all.
"I love it," he says. "You make a prediction and it changes on a sixpence.
"We get told to set a challenge up, Gregg and I stand in front, put cameras on them and away we go.
"We're not scripted and we're not trying to produce people, they just are who they are.
"We see people's personalities come out through the food. By the end of the competition, we see them grow and change and I think MasterChef celebrates success.
"And the relationship between Gregg and myself is a very important element, as we haven't ever tried to influence each other."
John Torode's Malaysian Adventure new to Good Food weeknights at 8pm from Monday, January 11.
READ MORE:
Gregg Wallace's recipe for a happy life
Study reveals more than half of the UK's food 'sourced from abroad'