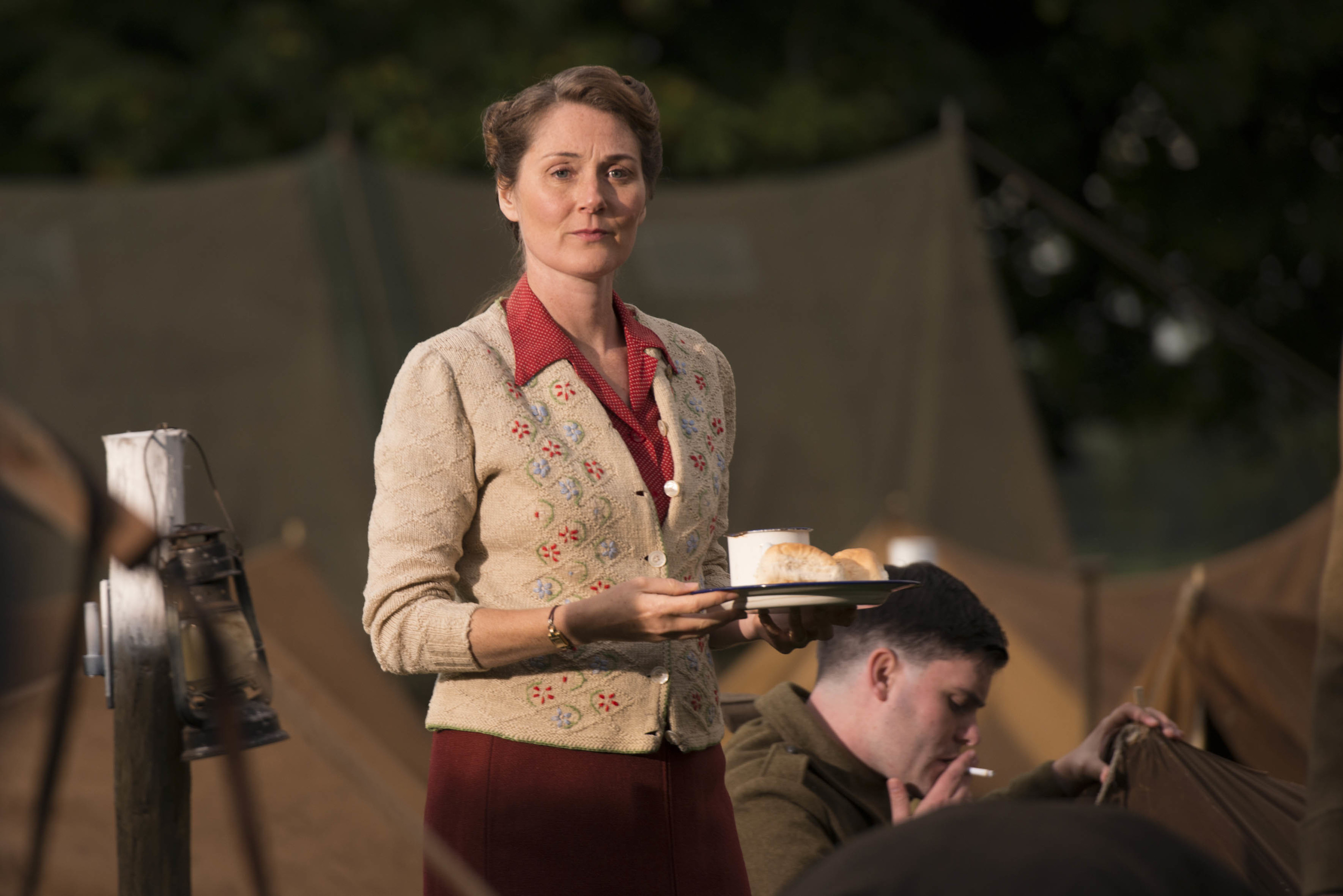 One you'd immediately recognise if you met her out and about.
But Ruth says she feels for those who have mistaken her for someone else – after an embarrassing encounter with her Home Fires co-star Samantha Bond.
"When you're on telly in people's living rooms they do think they know you," Ruth tells iN10.
"I know I made that mistake with Samantha because I'd seen her so much. I was doing a play and she popped into the dressing room.
"I started talking to her like she was my old friend, saying I hadn't seen her for ages.
"Then it dawned that I'd never met her in my life and I felt so embarrassed. It's funny that we are working together now – and I have told her that story!"
Home Fires was one of ITV's biggest new drama hits last year.
It pulled in more than six million viewers in its prime Downton Abbey Sunday night slot, leading to a swift re-commissioning for a new series.
It's based on the book Jambusters which told the story of the Women's Institute in the Second World War.
Ruth and Samantha are again joined by Clare Calbraith, Fenella Woolgar and Claire Rushbrook as events move on to the summer of 1940 and the Battle of Britain.
Although Cilla star Ed Stoppard and EastEnders' Chris Coghill are among the male cast, it's very much a women-together affair.
"It was lovely to be back and we're such a tight knit community now," says Ruth.
"We've become good friends and I hope that comes across in the series."
The fictional village of Great Paxford is actually Bunbury in Cheshire. It saw real WW2 action when German planes on a Liverpool raid jettisoned their bombs, hitting houses, shops and even the church seen in the series.
It has retained enough of its 1940s character not to need too much of a helping hand to roll the clock back.
"The art department do a great job of dressing it up and you won't see any satellite dishes or anything else out of place," laughs Ruth.
"And there are always advisors on hand to keep an eye on things."
After Downton, War And Peace and now Grantchester and Doctor Thorne, it seems we have an unquenchable desire for period dramas.
"I think we like harking back to a certain way of behaving in tougher times," Ruth says.
"Although the 1940s aren't that long ago, it really is such a different time.
"Now, with social media and mobiles, everything that happens is immediate. Back then you'd be waiting for a telegram and letters could be waiting in the typing pool."
Attitudes, too, were very different and that's something crucial to Ruth's character Sarah, the vicar's wife.
The first series saw him enlist as an army chaplain and viewers were entranced by Sarah's attraction for a handsome RAF officer lodger.
"I suppose the way things are today it was a really slow burn," adds Ruth.
"Sarah's never been separated from her husband and being left in the company of someone she finds attractive is a real struggle for her.
"It's quite dangerous because she does love her husband.
"And in times like that, as the vicar's wife, there would be repercussions if she strayed."
Although she was born in Bristol, Ruth was brought up in Darlington in County Durham.
It's somewhere she still has the fondest memories of but she doesn't get back as often as she'd like.
"My uncle is still there but there's not that many reasons to visit," she adds.
"And I realised recently I've now lived in London longer than anywhere else."
---
Home Fires, ITV, Sunday 9pm.
---
READ MORE
Home Fires star Francesca Annis is looking to break down barriers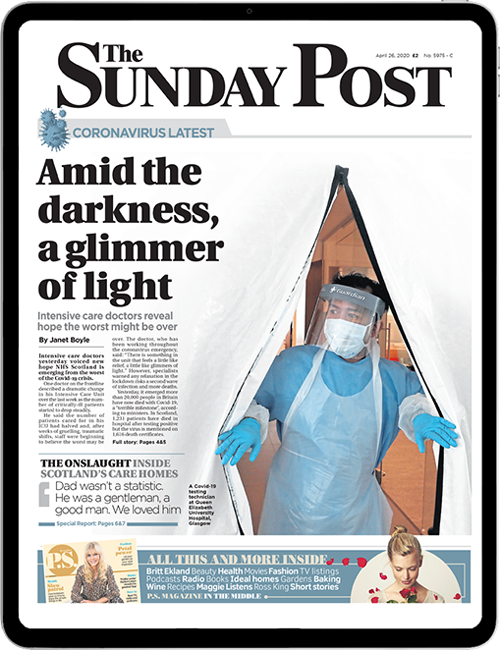 Enjoy the convenience of having The Sunday Post delivered as a digital ePaper straight to your smartphone, tablet or computer.
Subscribe for only £5.49 a month and enjoy all the benefits of the printed paper as a digital replica.
Subscribe