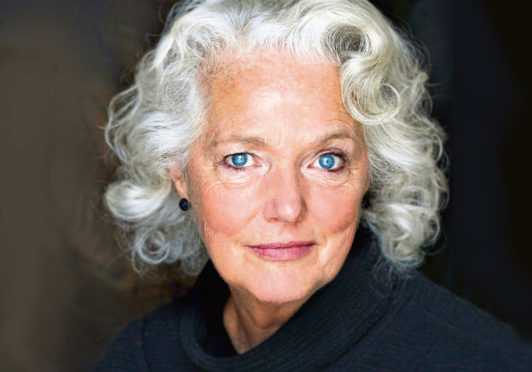 The former EastEnder talks Dr Who, Bergerac and her new audio play.
How has life in lockdown been?
I'd be lying if I said it hadn't been lonely at times. I stopped drinking 15 months ago, swapping it for yoga. I promised myself I'd do a year to see if I could, and now I'm carrying on. I sleep better, my anxiety levels are down, and I wake up fresh. I turn 70 this year, so I'm looking at my own mortality and just wanting to make the most of act three, really.
What's coming up next?
I have a podcast series that launched last week, Moira Moments, and I'm working on a series about the birth of the NHS. I'll also be part of Tennis Elbow, the new John Byrne play.
Were you familiar with his work?
I was but not as much as I should have been. We had a group Zoom chat to start the project off and it was a delight to see the affection with which he is held. It was like Shakespeare was in the room.
What can you tell us about your mum character?
It is Cruella de Vil mixed with Rosa di Marco, my EastEnders character. What I found fascinating about the piece was its cartoon-esque quality of humour, which never left reality.
How did you become involved?
I worked with the director, Elizabeth Newman, three years ago. She was the most dynamic, vibrant, interesting and intelligent woman.
Have you missed theatre?
Terribly so…the creative process of being in a room, hugging people hello and goodbye. I'll be part of The Mousetrap when it reopens in the West End. We're opening to a socially distanced audience and it will be quite moving, to be part of that group energy.
Did you enjoy working on River City a few years ago?
I loved being part of the cast. It's something about the craic of the Scots. People are so interested, which is why they are interesting.
Which of your roles do people most stop you to talk about?
Doctor Who was a 10-month job in 1977. It's turned into my pension. It takes me all over the world for conventions and I'm so grateful. It's an amazing show with good old-fashioned storytelling.
Which is your personal favourite?
Tenko, which was about a women's PoW camp, filmed in the '80s. It was written by women for women and about women who actually existed. It was a core of 12 actresses. During that time my mum died, I had a baby, and had a bit of a disastrous love life, and they were there for me just like a family. I felt loved and cared for. We still meet up regularly.
Bergerac must have been an enjoyable job, too?
We filmed on Jersey and I got to snog John Nettles – what's not to like? The BBC swept in and looked after me – I had two children on my own at that stage and they gave me a bungalow on the beach and I moved over there four summers on the trot – lock, stock and barrel with the kids and the nanny, and I wined and dined with Mr Nettles. I could not have been luckier.
---
Tennis Elbow, April 30-May 8, pitlochryfestivaltheatre.com and lyceum.org.uk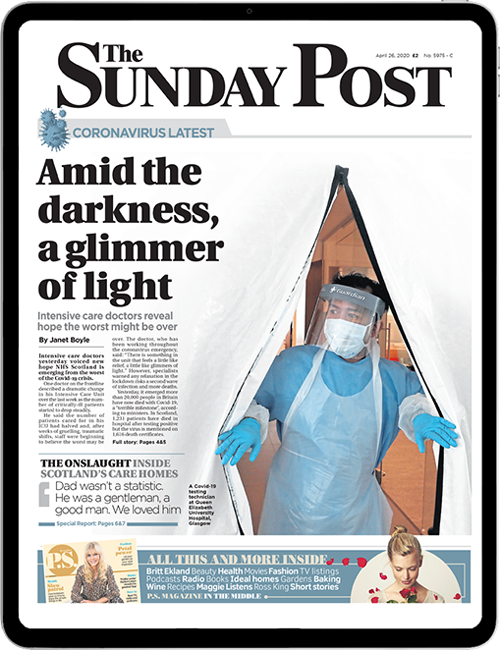 Enjoy the convenience of having The Sunday Post delivered as a digital ePaper straight to your smartphone, tablet or computer.
Subscribe for only £5.49 a month and enjoy all the benefits of the printed paper as a digital replica.
Subscribe