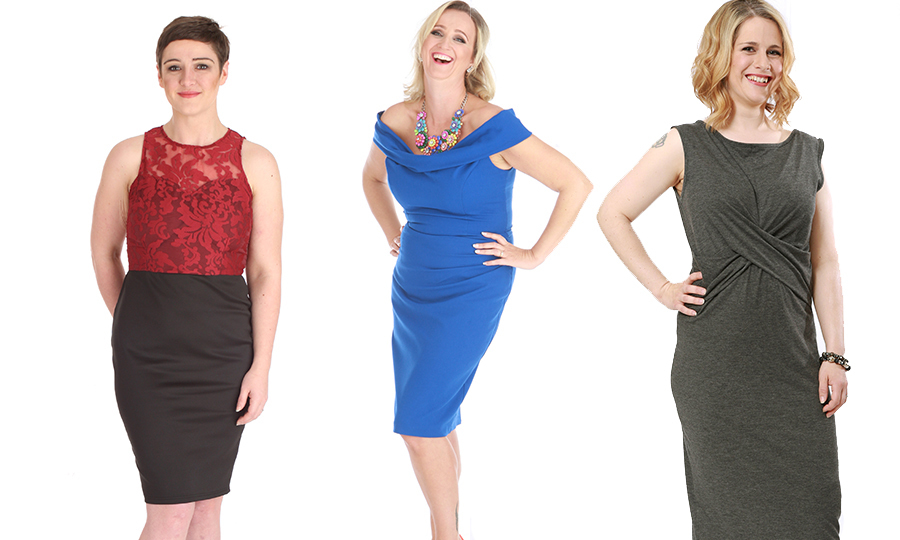 IT'S Mothering Sunday.
And today will be the happiest one yet for three Scots mums who'll spend it playing with their kids – something they never thought possible a few years ago.
They've been motivated by their children to shed stones and, thanks to the weight they've lost, they're fitter, healthier and more active parents than ever before.
Stephanie Innes used to be so embarrassed by her weight that she wouldn't leave the house with her newborn son.
Now, after shedding four stone, she's a real yummy mummy who spends her weekends exploring the great outdoors with Ross, six.
Kirsty Thomasson says her jeans were literally bursting at the seams when she took son Cameron to soft play. She used to hide behind him in photographs. But a year on the mum of three under-fives is comfortable showing her svelte size six figure off for the camera.
And mum-of-two Dawn Thomson would never have a go on the swings for fear she'd get stuck.
Now, almost three stone lighter, she loves nothing more than the thrill of the death slide!
"I have so much more energy now," she says. "And the kids are so proud of me which makes me feel on top of the world!"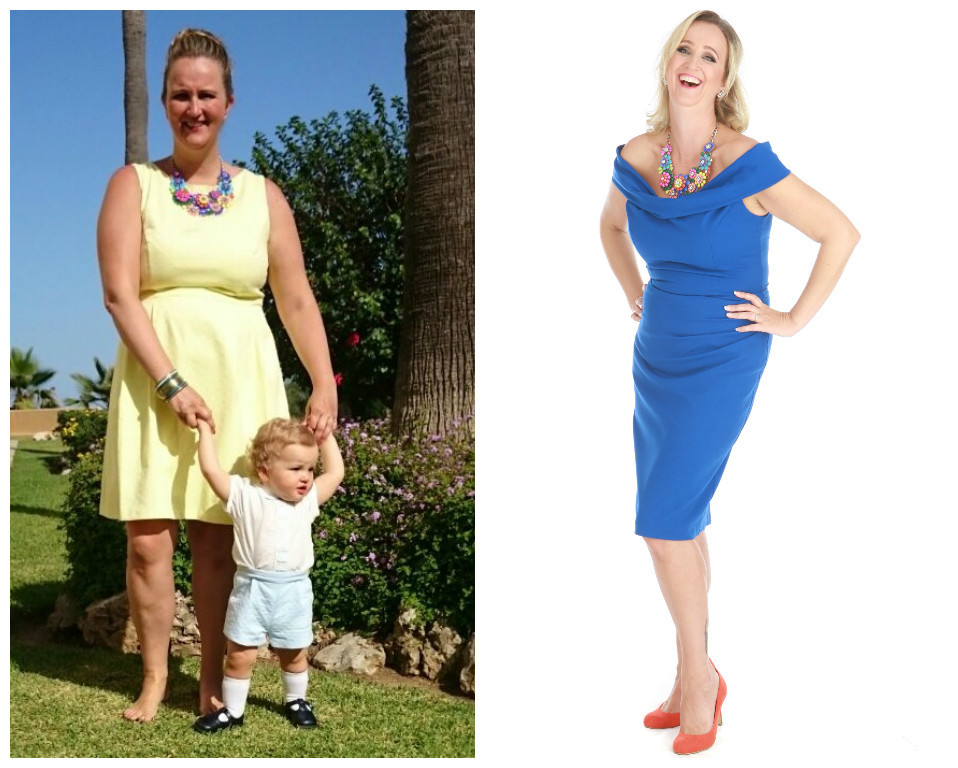 Dawn, 41, from Falkirk, was spurred on to sign up for Scottish Slimmers ahead of her 40th birthday.
"I wanted to be fab and 40, rather than fat and 40," she said.
Before her dramatic weight loss, the dental hygienist would gorge on crisps and chocolate after tucking kids Jessica, eight, and Blake, two, into bed.
"Like most mums, I was always last on my list of priorities. I knew I needed to lose weight, but never seemed to find the time.
"I love this plan because I can still have crisps and chocolate, only in moderation.
"The kids and I love going cycling and walking together – and we will probably do that and have a nice family lunch for Mother's Day. I may even allow myself a dessert as it's a special occasion!"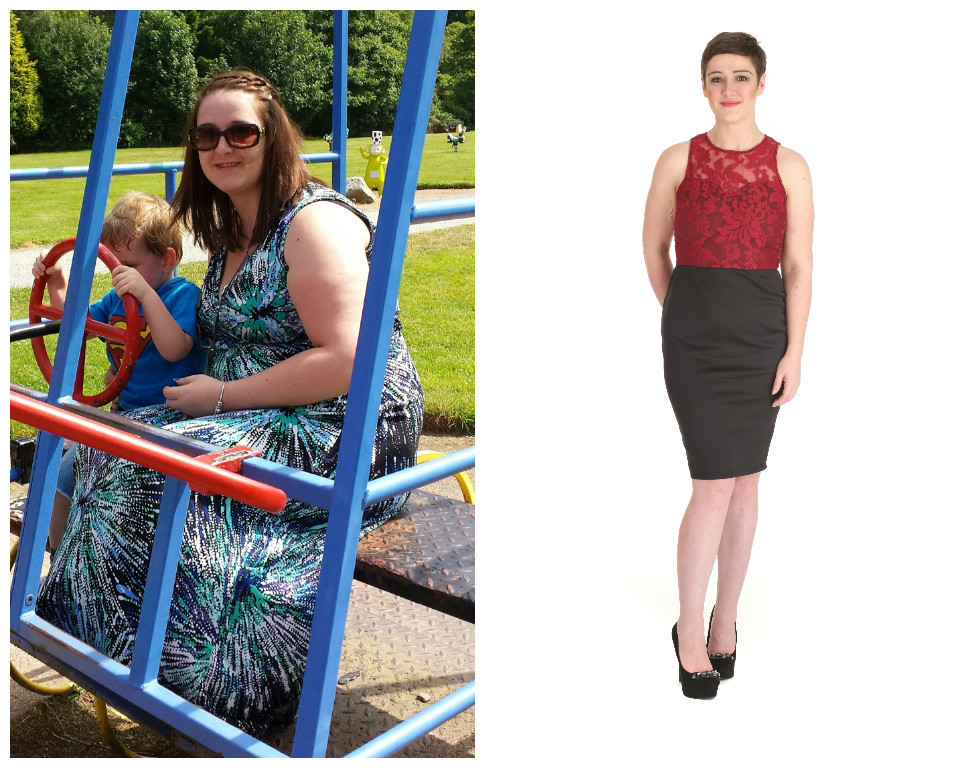 Stephanie says she literally ate for two during her pregnancy.
The 30-year-old, from Aberdeen, piled on the pounds – and cravings for salt and vinegar crisps didn't help. "I didn't realise how big I became until after Ross was born – and then I struggled with post-natal depression and found myself comfort eating."
The embarrassment about her weight, coupled with anxiety, stopped Stephanie venturing out to baby classes as she missed out on valuable bonding experiences, not just with Ross, but with fellow new mums.
The turning point came when the administrator booked her wedding to now-husband Ross – and spotted an ad for a Scottish Slimmers class just a stone's throw from her house.
"I'd tried fad diets, other diet plans, diet pills, but nothing worked," she said. "This was different. It basically involved retraining my eating habits."
Now, having dropped four dress sizes, Stephanie feels fantastic – and loves nothing more than playing outdoors and teaching Ross how to ride his bike.
"We're keeping it simple for Mother's Day. We'll have a nice breakfast followed by some outdoorsy fun."
Mum-of-three Kirsty, from Inverurie, found herself reaching for convenience food and snacks, piling on the pounds with every pregnancy.
By the time she'd had third son Lewis, who turns two next month, she couldn't bear to look at herself in the mirror.
"I looked like a Womble," the 34-year-old explained.
When she bent down at soft play splitting her jeans, Kirsty found herself in floods of tears – and on a mission to lose weight.
Nurse Kirsty, who has since dropped four stones and six dress sizes, will spend quality time at home today with sons Cameron, 4, Arran, 3, and little Lewis.
"Because I feel happier, the whole family are happy. Home is definitely a nicer place since I lost weight.
"I have so much energy to play with the boys now, which is helpful because they all love football!"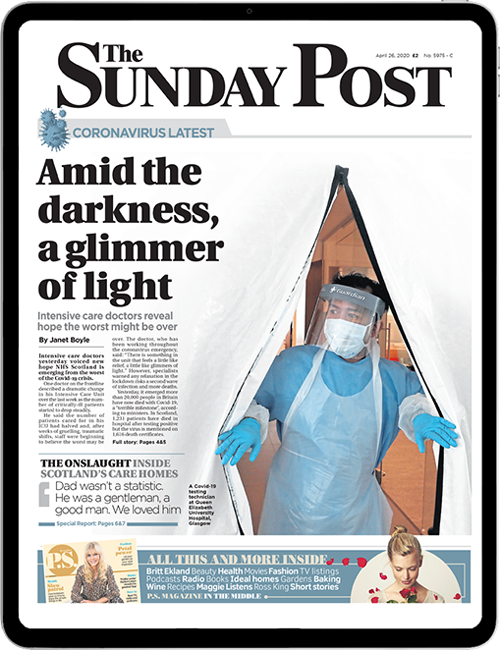 Enjoy the convenience of having The Sunday Post delivered as a digital ePaper straight to your smartphone, tablet or computer.
Subscribe for only £5.49 a month and enjoy all the benefits of the printed paper as a digital replica.
Subscribe