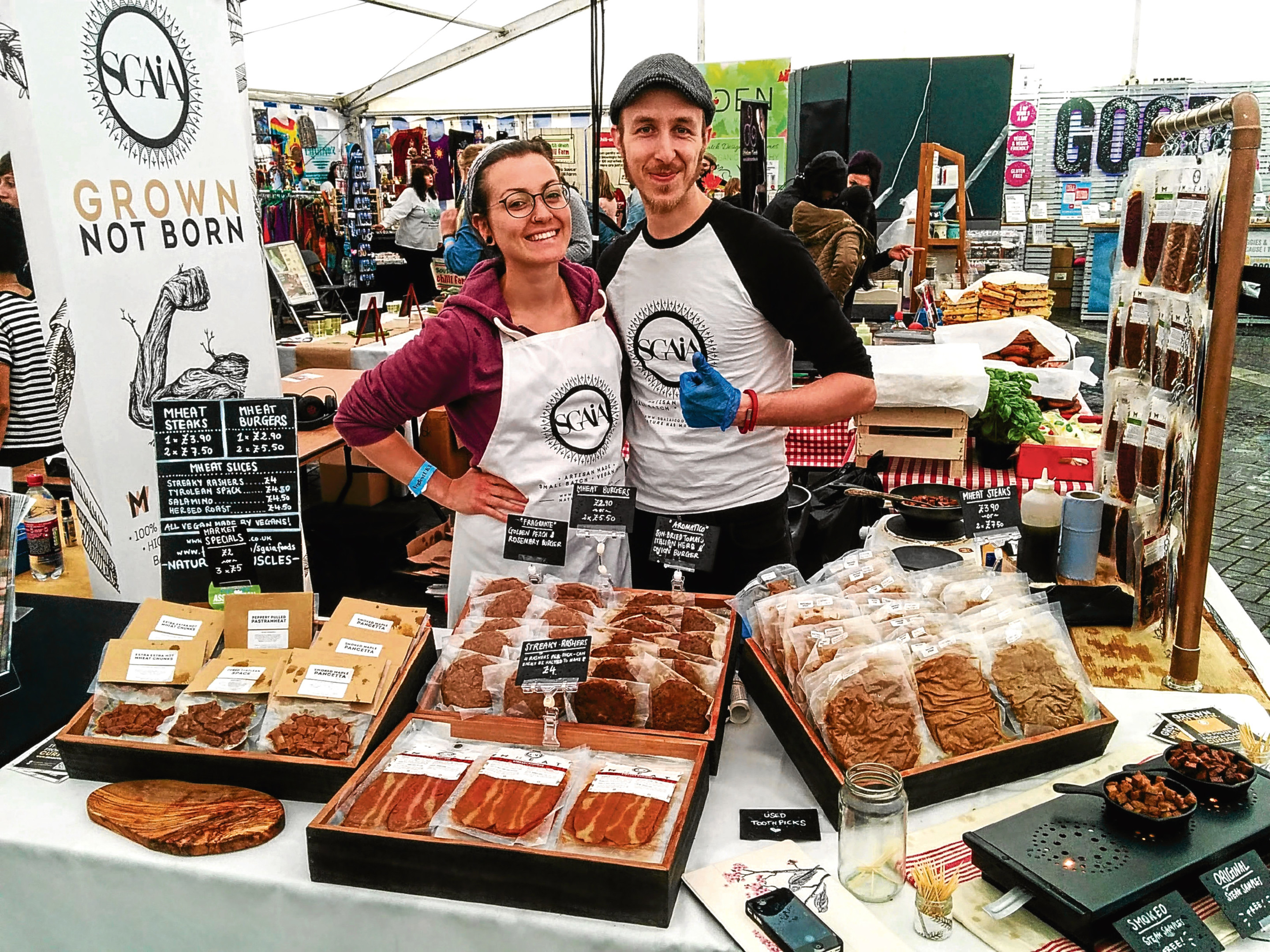 IT sounds like a recipe for disaster.
A butcher's shop appearing at a vegan festival.
I don't know about you, but I'm picturing hordes of irate vegans brandishing pitchforks and flaming torches, storming the stall like it was Frankenstein's castle.
Alberto and Hilary Casatto are the butchers in question, and they'll be taking their streaky rashers, smoked steak, rare roast beef, salamino — pepperoni to you and me — and spiced German wurst to the West Midlands Vegan Festival at the end of the month.
But they're butchers with a difference — Sgaia Vegan Meats are the UK's first mobile vegan butchers, to be exact.
To be honest, though, "vegan butcher" sounds a bit of a contradiction, like "military intelligence".
"Yeah, I understand that, but it's a new thing happening all over the world now," says Alberto.
"Loads of people went vegan not because they didn't like the taste or texture of meat — they still like that, but they don't eat animal products now because they don't want people to kill animals for food, which also pollutes the environment."
A vegetarian friend tried a few "fake" meat products several years ago and pronounced them inedible, but Alberto says: "Basically, our vegan clients wanted something that tastes good and isn't fake and highly-processed.
"It needs a good flavour and doesn't taste like cardboard!
"We don't like to call our products fake because there's nothing fake about them," says Alberto.
"They're a reproduction of the flavour and the texture, but they're artisan-made — they're real.
"We're from Padua, Italy, originally, and our products are made from seitan which is a variety of high-protein wheat flour.
"It's like making a pizza dough, and we mix in different spices and cook it in different ways to make the various products.
"It's used a lot in Italy, but when we moved to the UK we couldn't find it, so we decided to make it ourselves.
"We experimented, but it's not easy to recreate the flavour and the texture so it took us a couple of years to develop the recipes
"Then we thought: 'Why not start selling this?' because we were good at it and we thought it was something everyone should be able to eat as an alternative.
"If they want to make the transition to a plant-based diet, why not make it easier and give people something they can relate to like bacon?
"That way, they don't feel like they're having to give up something.
"When you go to a restaurant, the vegan option is usually salad and that's it," Alberto explains.
"We wanted something so people could feel like everybody else, that you're not missing out on something — food should be inclusive."
To be honest, having seen the pictures, Sgaia's steak looks like, well, a steak.
"That's the best product we have, I think, and it's our best-seller along with the bacon which we call streaky rashers," says Alberto.
"A lot of the alternatives you can find out there, they taste very plain and flavourless.
"Because we make an artisan product instead of highly-processed stuff, we can push the flavour.
"We use a lot of spices. Actually, we copy the traditional recipes.
"For instance, when we're making speck, which is the German version of bacon, it's cured with juniper berries, rosemary and a lot of spices — just like they did with speck originally."
The West Midlands Vegan Festival was held in Wolverhampton Civic Halls on October 29-30.
For information visit www.midlandsveganfestival.org.uk and you can find out more about Alberto's products at www.sgaiafoods.co.uk
---
READ MORE
Will YOU tuck into insects at dinner?
9 things you probably didn't know about Guinness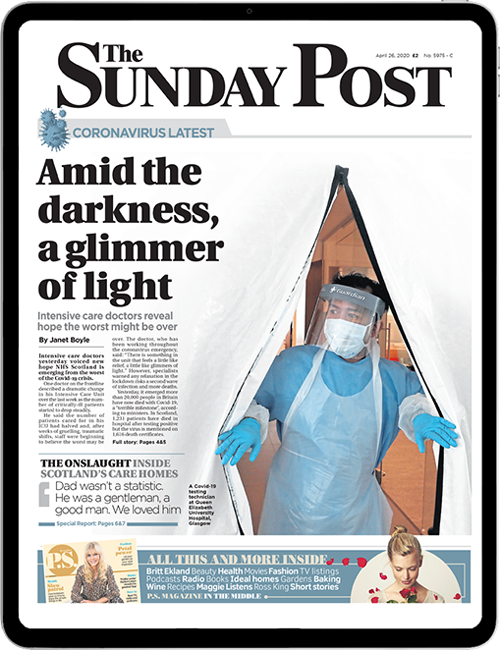 Enjoy the convenience of having The Sunday Post delivered as a digital ePaper straight to your smartphone, tablet or computer.
Subscribe for only £5.49 a month and enjoy all the benefits of the printed paper as a digital replica.
Subscribe