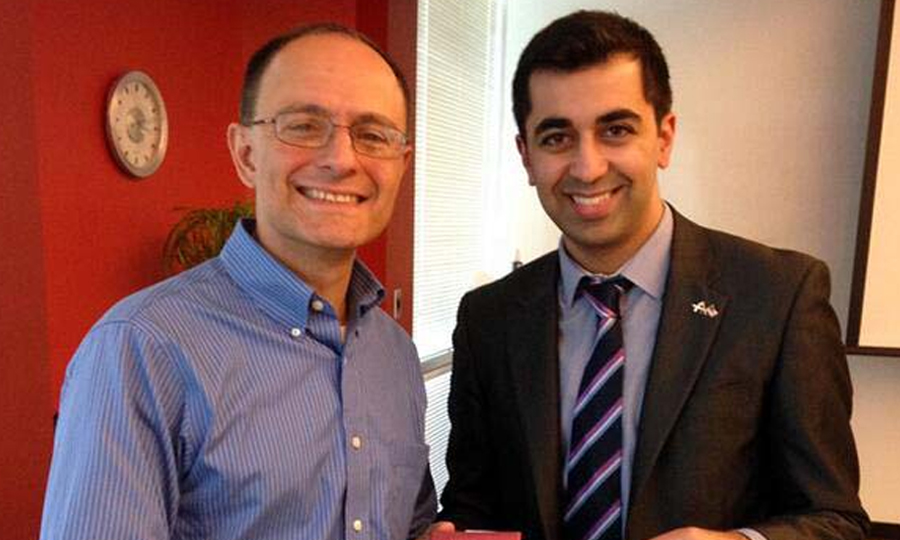 THE tech tycoon who flew out of Scotland just days before his firm suddenly went bust says ministers had known the company was in trouble for more than a month.
Bardia Pezeshki, chief of Kaiam in Livingston, said he alerted Scottish Enterprise that the firm was facing difficulties on November 15, and that ministers were informed a week later.
But the firm's financial troubles emerged only last week after more than 300 workers were told they would not receive their Christmas pay before the company went into administration.
The enterprise agency had previously handed Kaiam £850,000 of public money when the manufacturing of computer parts was moved from China to Scotland in 2014.
Scottish Enterprise confirmed that, as some of the terms of this grant had been breached by the factory closure, it would try to recover the money. Mr Pezeshki said he had warned Scottish Enterprise officials he was having problems and asked for more help but they refused more support.
He said: "I can understand their hesitation to help Kaiam given it's taxpayers' money.
"But note that we all thought we could make the December payroll as we did have multiple options on the table.
"The situation was very fluid in the last month but I tried to keep them appraised of developments."
Labour MSP Neil Findlay has now called for a parliamentary inquiry into the Scottish Government's dealings with Kaiam.
He said: "As I fully expected, there is much more to the Kaiam story than meets the eye. It has now emerged that the Scottish Government via it's agency, Scottish Enterprise, appear to have been fully aware for some considerable time that this company has been in serious difficulty.
"After being informed on November 22 that Kaiam was in serious difficulty, the Scottish Government appears to have done nothing, leaving 300 families with no wages or job at Christmas.
"It is now absolutely imperative the Scottish Parliament takes a specific look at the Kaiam case – as well as looking at the wider issue of how businesses receive and are held accountable for grants and loans."
Administrators were appointed on Christmas Eve and 310 of 338 workers were put out of work.
Mr Pezeshki had faced accusations of cowardice after he left the country before staff were told they would not be getting their December 24 pay packet, although some have since been paid. When The Sunday Post told Mr Pezeshki some had been paid he said: "Wow. That's a surprise."
He also revealed workers in the US had been paid. "That's because we managed to sell some equipment in the US last week and get enough cash in the bank in the US side," he said.
He had flown back to his $3 million home on San Francisco Bay on December 20, two weeks after he was pictured at the Kaiam Christmas party in Livingston. In the days before the Livingston factory went into administration, politicians promoted fundraising efforts for workers.
MP Hannah Bardell was involved in setting up a "community hub" to collect goods and First Minister Nicola Sturgeon tweeted support.
Ms Bardell and MSP Angela Constance sent an email to Mr Pezeshki on December 21 criticising him for failing to inform the Government of cashflow problems.
The email said: "It is completely unacceptable to be in receipt of hundreds of thousands of pounds of public money then make no effort to engage or advise the government or local politicians of financial difficulties."
However, Mr Pezeshki shot back: "About a month ago I alerted Scottish Enterprise that the cashflow situation was getting more precarious."
He said two weeks later administrators KPMG were informed Kaiam was "tight on cash". Mr Pezeshki told the MSPs that Scottish Enterprise was "fully aware of the situation".
Mr Findlay added: "I have to ask why it took them until Christmas Eve before 300 employees were made aware of this situation?"
Mr Pezeshki's email to MSPs also revealed he asked Scottish Enterprise for "all tools at their disposal to help us out".
Kaiam bought a factory in England in May last year with company shares and sold it for £62m three months later. Mr Pezeshki admitted there was a "windfall" after the sale but insisted he made "very little" and "almost all" money raised by investment was put into the Livingston facility.
He added that any allegation that the £850,000 grant was "spent improperly" is "not true".
Scottish Enterprise said it is now trying to claw back the cash because "conditions have been breached" adding: "Some funding conditions around jobs and project assets remain in place until 2021.
"As these conditions have now been breached, we will seek to recover the maximum amount."
Then-First Minister Alex Salmond announced the funding when he was in New York in 2014, saying "Kaiam clearly has global ambitions." Then-Minister for External Affairs Humza Yousaf, now in charge of justice, went to the US to meet Mr Pezeskhi later that year.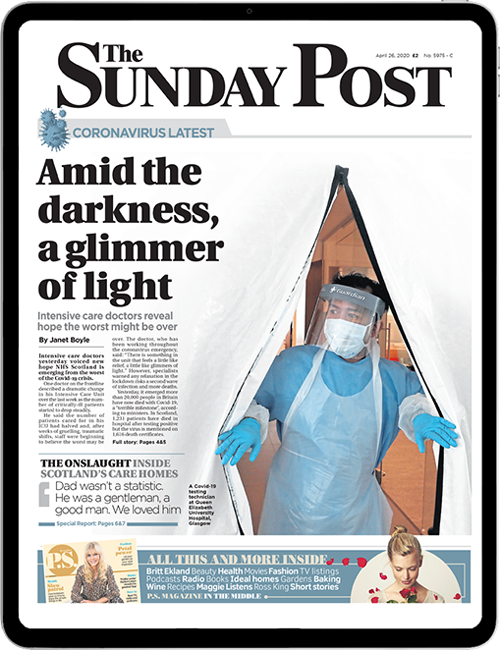 Enjoy the convenience of having The Sunday Post delivered as a digital ePaper straight to your smartphone, tablet or computer.
Subscribe for only £5.49 a month and enjoy all the benefits of the printed paper as a digital replica.
Subscribe