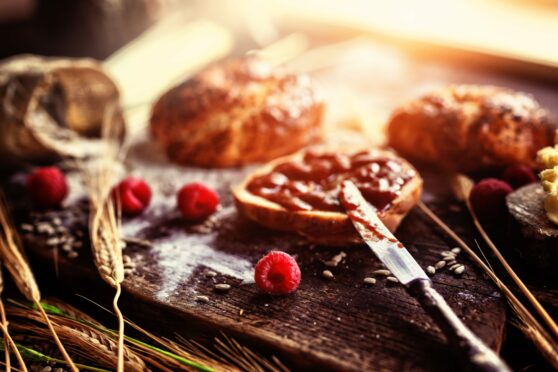 My mum once told me that my gran used to have one arm thicker than the other, because of all the washing that she used to do for her siblings, when she was young. That detail has stuck in my mind about her.
Born in 1908, she had 11 brothers and sisters and her brothers were, variously, miners, bakers, foundry workers, grocers. Many of her sisters worked in service at a "big hoose". Gran, born in the middle of the pack, helped her mother with everything. Imagine, my mum said, trying to separate all the clothes, having to get the clothes clean by hand-washing them using a scrubbing board. I can imagine the strength in her right arm, though she was a gentle soul.
My gran died when I was just a year into university in Edinburgh, and I'd moved away from home at 18. Now I've been longer alive since she's been dead, than I was when she was alive. She's still often in my thoughts. My first book, A Scots Dictionary Of Nature, was a compendium of Scots words relating to nature, found in 19th Century Scots language dictionaries, and when I was going through them I was coming across words I hadn't encountered for years, that I remembered my gran and papa using, and some that my mum and that older generation will still use, and my generation to a lesser degree.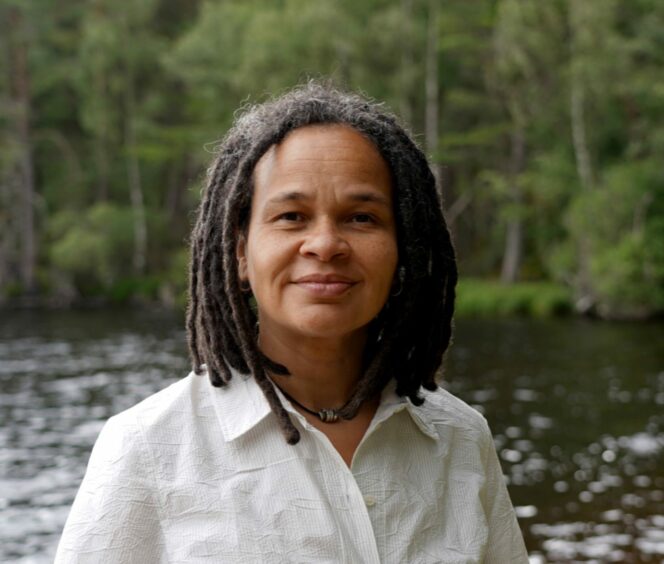 My family would always go for dauners on Sundays. We'd empty kitchen scraps out on to the midden. When I was writing my new book, Belonging, which is in part about the Scots pinewoods of Abernethy Forest, I discovered how important the dead trees are for the healthy ecology of the living forest. Such trees are known as snags. I wondered how the dead, the things that are no longer with us, continue not just to influence but give succour to the present. I couldn't help but think back to my childhood, my gran and papa and their generation, and how important these people are to who we are now, and how they remain with us. I went on a journey to discover more about them, sitting, going through old photographs with my mum, sharing memories and mum telling me stories, doing a lot of wondering, and regretting we'd not asked more when that generation was still alive.
My mum and I still sometimes walk the same paths that we'd have walked in my childhood with my gran and papa. The hills where my gran would take me to pick the blueberries has been built over now, though I still know where to walk to pick brambles, come September. Even though my gran's not been with me for all these years, for every footstep that's in the present, there'll be echoes of the past, if we care to think. My gran was always in the background, a quiet, self-contained woman, caring deeply. I wish she'd been alive when I was older. I'd appreciate her more, and learn more about her. And she'd come to know me. As a child and teenager, I was too preoccupied with myself to get to know her. She was just there, caring, looking after her family. There are not that many photos of her in later life, and the one I have to hand is of her as her younger self, one of these old-fashioned, posed studio shots.
Still, there are some smells and tastes that remind me of her to this day, and she'll sometimes come to mind unbidden. She used to have a gas-run griddle that would come out of the kitchen press and it would sit on top of the gas cooker.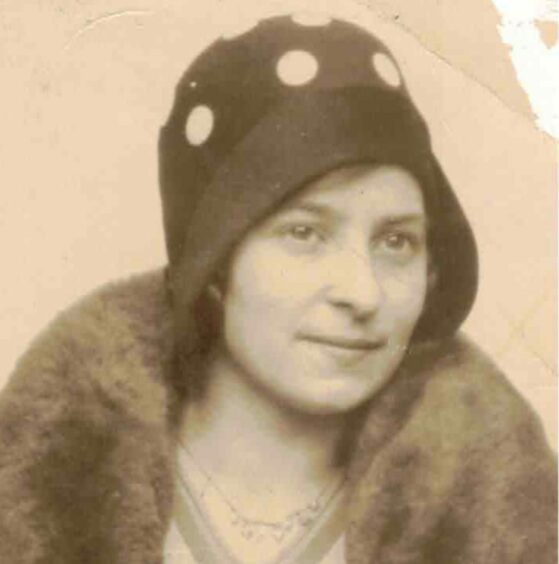 On Saturdays she'd make pancakes, and another kind of scone that I reckon must have been some kind of soda scone, that she'd make in rounds and then quarter, that I can still nearly remember the taste of, but not quite. In the summer, the kitchen would be sweet with the smell of raspberry jam and scary for all the wasps that would seem to flock in, but she'd be fearless with them. I used to love her bramble jelly but I've never been able to find anything that replicates it to this day. Lentil soup still makes me think of the huge pot of Scotch broth that would sit on the cooker and seem to last for days. When I think back to her thicker arm (which I don't recall ever noticing), the life she must have had, the life choices as a working-class woman then, I think how different mine has been, as a woman of colour, someone who was able to go university, to become an artist and a writer.
I wonder, if she was here now, what we'd have in common, what we'd talk about, how we'd find the shared moments of understanding of lives and life choices. I like to think that she'd show me how to make her bramble jelly, pass on her recipe for scones, and how, in that process, we'd talk.
---
Belonging: Natural Histories Of Place, Identity And Home by Amanda Thomson is published by Canongate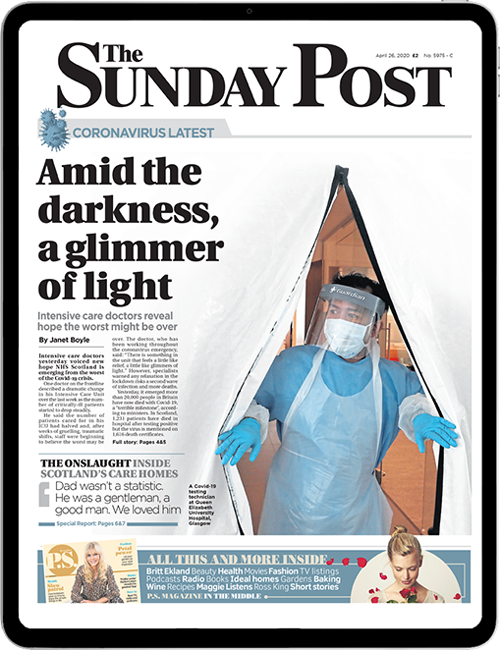 Enjoy the convenience of having The Sunday Post delivered as a digital ePaper straight to your smartphone, tablet or computer.
Subscribe for only £5.49 a month and enjoy all the benefits of the printed paper as a digital replica.
Subscribe