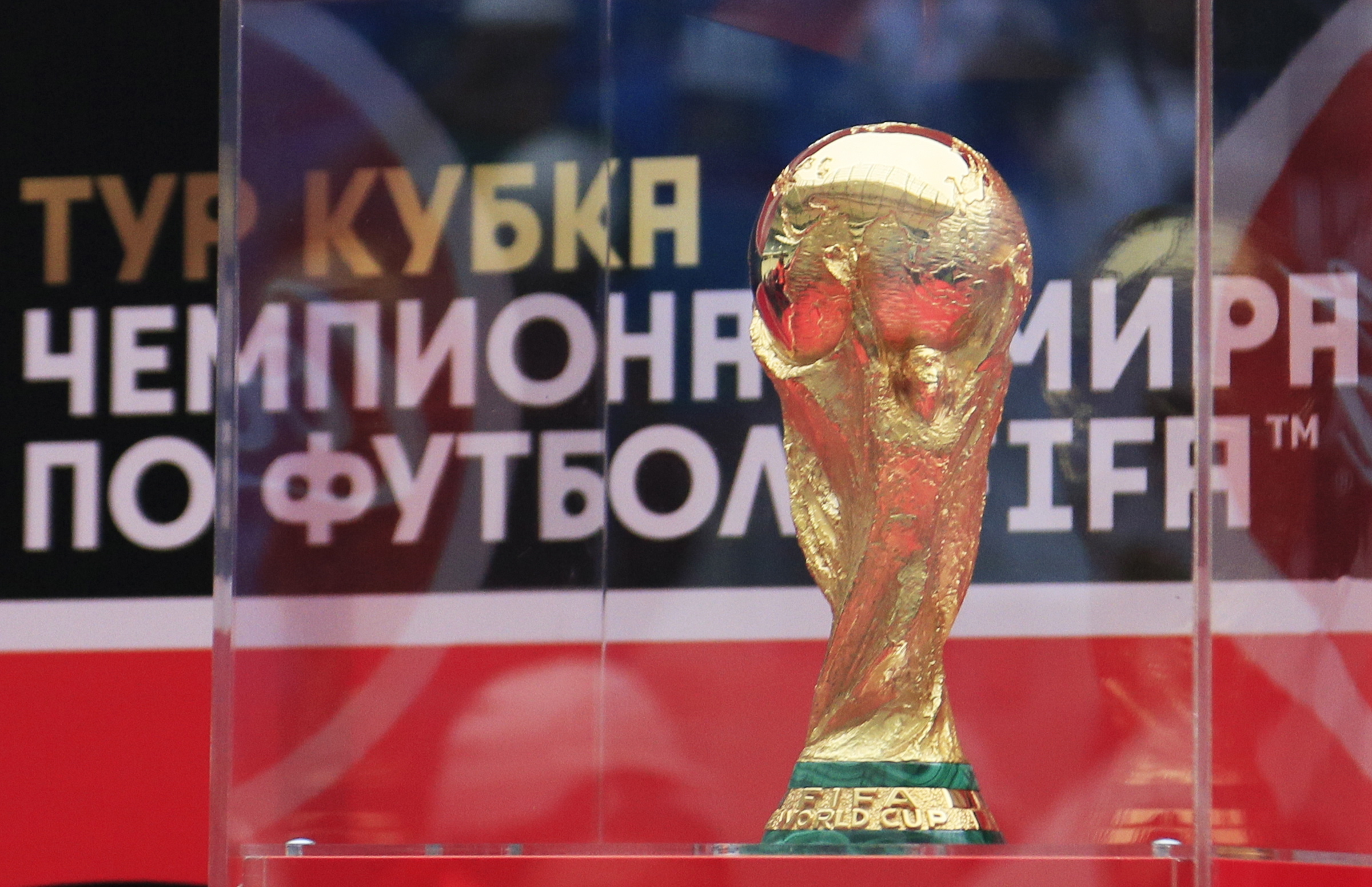 AS the world eagerly awaits the 2018 FIFA World Cup in Russia, football fans are turning to YouTube to research and gear up for this summer's tournament.
In fact, global interest for the FIFA World Cup continues to grow, with search volume across Google and YouTube besting that of the Olympics, as well as other major sporting events.
To better understand what football fans are watching on YouTube, researchers found which national teams, players, and football-related videos were trending on the platform over the past year.
Latin American teams and players lead the world in viewership
YouTube users around the world spent the most time watching videos related to Latin American teams. When it comes to watch time in 2017,  the top 5 most popular national teams consist of Argentina, Brazil, Peru, Portugal, and Mexico.
Below are the most popular 2018 World Cup teams in each of the world's countries (by the watch time each team received in that country in 2017):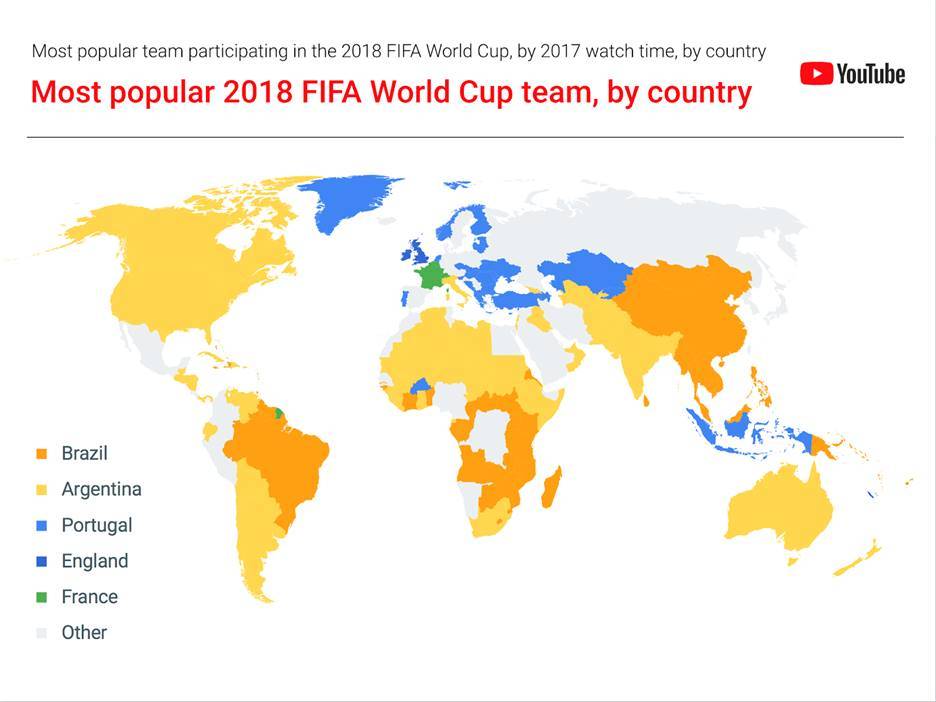 Videos of superstar football players, including Lionel Messi, Neymar, and Cristiano Ronaldo, all had an 80% increase in watch time last year (versus the year prior).
Match recaps, game highlights and trick shots scored high with fans
When it comes to football-related content on YouTube, match recaps, game highlights and trick shots proved popular. Over the past two years, the amount of time people spent watching match recaps on YouTube has more than doubled, and since the last FIFA World Cup, watch time for game highlights has grown by 9x, while watch time for football-related trick shots has gone up by 50%.
On YouTube, football fans don't just watch, they participate
People are also turning to YouTube to improve their own skills, with watch time of "Drills & Skills" videos increasing 6x since 2014.
How to watch your favourite World Cup moments this summer
You can catch up on all the FIFA World Cup action on YouTube globally. If you miss a game, you can find select video highlights from official FIFA broadcasters in more than 80 countries around the world including the BBC in the UK
In addition to showing clips and highlights of all the matches globally, the official FIFA channel will also live stream all of the pre and post game press conferences to keep you up to date on the news.
The excitement doesn't end on the pitch. There are hundreds of YouTube channels that will take you beyond the games and behind the scenes with live shows, training footage, interviews, locker room chat and conferences. The FA will have a daily live shows on their channel, Germany's DFB – Die Mannschaft (national team channel) will capture the training camp, FC Barcelona will host interviews with Barca legends, and Brasil's Desimpedidos will have regular original and exclusive content.
Global superstars such as Spencer FC and Clínica de Futbol  will also be on hand at the Copa90 / YouTube co-working space in Moscow to give you even more insight into the excitement of being right there at the games.