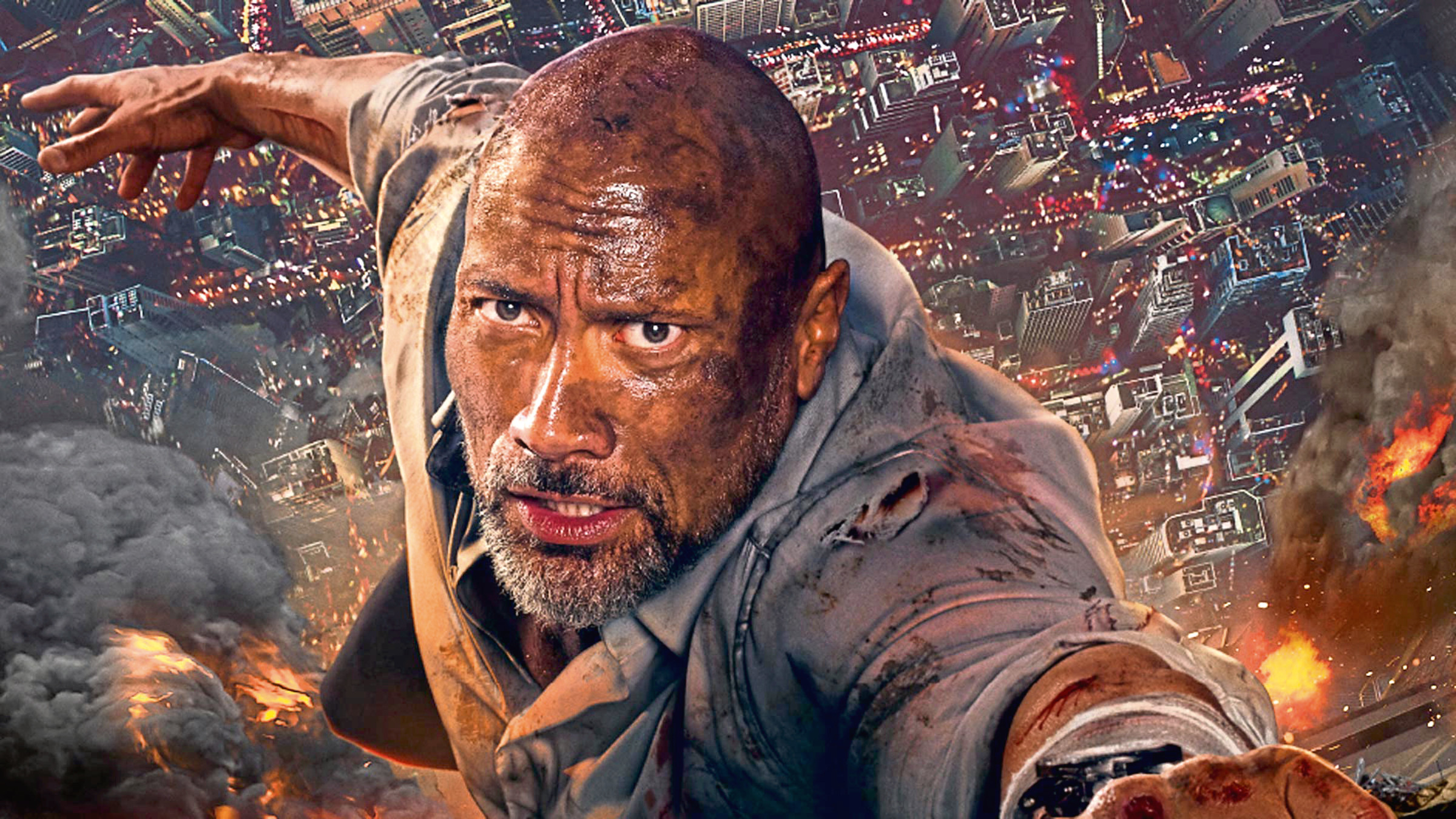 WELL, I enjoyed my time as ITV entertainment correspondent but I'm afraid it's all over.
It looks like I'm getting the boot. Stop laughing and cheering at the back!
Last week I got to sit down with Dwayne "The Rock" Johnson, the biggest star on the planet right now, for a huge chat.
If you've missed any of Dwayne's recent hit movies – like Rampage or Jumanji: Welcome To The Jungle – then don't worry, as another one will be along in a few weeks.
That latest one is Skyscraper – a real throwback to the 70s action dramas I grew up with, like Towering Inferno.
I spoke to Dwayne about a wide range of topics including the movie, his battle with depression – and the ongoing rumours about a possible run for president.
And it's this last topic which saw the ex-wrestling hero jokingly threaten to have me binned! I asked him how the political plans were going.
"I think it's coming along good, why you snickering like that?" he said. "I'll become President and come back and fire you. I'll send you back to Scotland buddy!"
With arms the size of the cables that hold up the Forth Road Bridge, I'm afraid I'd listen to him.
And I thought I'd buttered up Dwayne with a Good Morning Britain bodysuit for his new baby girl Tiana, which he and partner Lauren welcomed into the world in April.
"Thank you, did you get this out the gift shop," he quipped, before adding: "This will fit me great!"
I don't think he could have used it as a glove.
"We had Tiana two weeks ago," he said. "That's three girls, I'm very blessed although I can't make boys – although I'll continue to practice.
"Practice makes a boy, one day!
"You've got to be right there, supporting momma. Support her with words but I was there, holding hands. I was holding legs!"
Dwayne explained how Skyscraper – about a man trying to rescue his family from the world's tallest building – is offering something different compared with the other summer blockbusters.
"We are very superhero-heavy. During the summer we're offering something different that's not a superhero movie. We go back to basics.
"There's no capes and no flying – don't get me wrong, I love those movies. Because it was inspired by three movies – Die Hard, The Towering Inferno and The Fugitive.
"I think we've made a good one."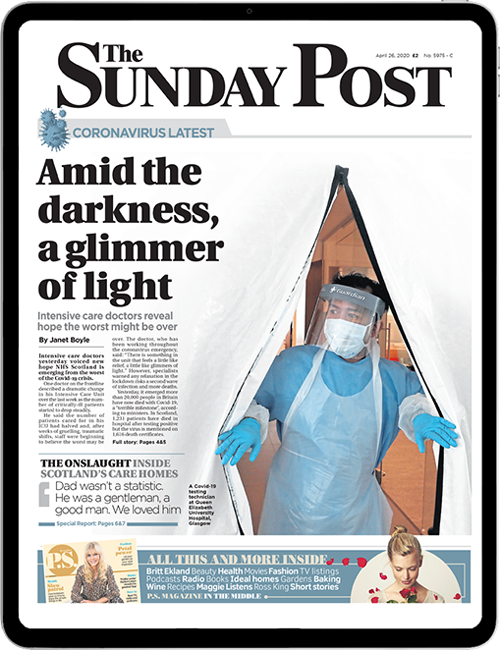 Enjoy the convenience of having The Sunday Post delivered as a digital ePaper straight to your smartphone, tablet or computer.
Subscribe for only £5.49 a month and enjoy all the benefits of the printed paper as a digital replica.
Subscribe