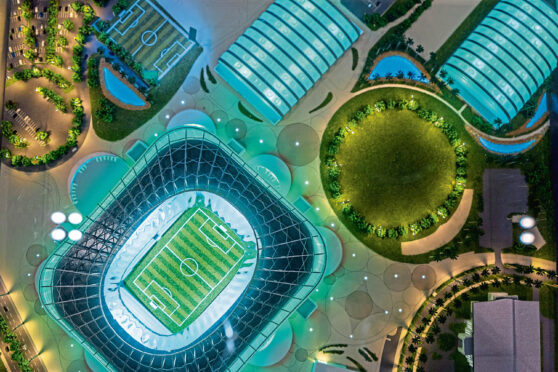 From bribes and boycotts, to corruption and drugs, recent decades have been torrid for the reputation of those in control of international sport.
However, in the face of stiff competition, the awarding of football's World Cup to Qatar is among the most controversial decisions ever taken.
Shrouded in allegations of corruption over how the sport's governing body, Fifa, gave the showcase to the tiny Gulf nation, the competition will nevertheless finally kick off in November.
Even before the tournament starts, some participating nations are distancing themselves from the host country, where preparations for the World Cup have been blighted by concerns over the safety of workers constructing stadiums in searing heat, equality, and human rights.
Campaigners repeatedly voiced concerns over foreign workers who suffered what was described as close to slavery as they built the grounds soon to be graced by millionaire footballers in a country half the size of the Highlands and with a population of just over two million.
The heat was the reason the World Cup was controversially switched from the summer to November and December, shutting down European football seasons while the contest plays out, but the disruption to domestic leagues is only one of the PR problems facing the Qataris.
Paul Michael Brannagan and Danyel Reiche, authors of Qatar And The 2022 FIFA World Cup: Politics, Controversy, Change, suggest securing the tournament has been a double-edged sword. Qatar wanted to secure the tournament to raise the country's visibility as a modern emerging nation on the international stage but, instead, it has put focus on its human rights record which has been the subject of a concerted campaign by Amnesty International and Human Rights Watch.
Instead of giving the country positive exposure, critics in the West have focused on labour rights, the kafala system, gender equality and Qatar's ban on homosexuality. Kafala, which was originally introduced by the British to Gulf states during the colonial period, was a way in which Arab hosts would look after immigrant labourers but, over the years, it has come under criticism for being a form of modern slavery because it enshrined in law the right of an employer to control the lives of foreign workers by withdrawing their passports and denying basic rights.
Since Western attention focused on this, kafala has been ended and a minimum wage has been established. However, gender equality and LGBT rights remain of concern as Qatar is one of the few countries to ban homosexuality.
Brannagan, who teaches sports politics at Manchester Metropolitan University, said criticism from human rights groups focuses on a Western view of how the country should change.
"Women cannot leave the country without their husband's permission. They do not go abroad to study. It could do with more political participation," he said.
"It is middle-aged men who dominate the political decision-making process. And the business world is exclusively run by men. Qatar is under pressure to change."
Brannagan, who lived in Qatar for seven months while he studied for a doctorate, said ironically if the World Cup changes the nation it will be because it is an authoritarian country not a democracy so change is not constrained by parliamentary rules which can slow this down.
Studies of the legacies from major sporting events often focus on the World Cup in Germany in 2006 and the Olympic Games in Barcelona 1992. But how four weeks of football in air-conditioned stadiums change this country remains to be seen.
Off the field, the outcome for Qatar may not be what its rulers had hoped for, said Dr Brannagan. "It's initial objective was to put Qatar on the global map and I think you have to say, yes, it will do that," he said.
"However, will it be known for what it really wants to be known for? Probably not. The human rights issues and corruption have left it with a global image which it didn't want."
He added: "It wanted to present Qatar as a very Western-friendly, benevolent actor in world affairs and I don't think the World Cup has done it many favours in this respect."
Reiche, a German academic who is a devoted fan of Hanover 96, said Qatar is looking beyond the World Cup as the objective of its national plan is to become an advanced country by 2030.
"All of this will guarantee the spotlight will remain. The country has signed a deal to host Formula One and will host the Asian Games in 2030. It will be interesting to see if other reforms come in education or gender equality," he said.
He said one plus of the competition may be that in this oil-rich nation, it will be one of the most sustainable tournaments. Unlike when the contest was held in Brazil or Russia, travel will be kept to a minimum.
The country is so small, fans could get to see three games in the same day if they travel around by train. Despite Qatar's relatively strict drinking laws, alcohol is available in hotels and some bars. Some fans may stay in the relatively more liberal Abu Dhabi and fly to games in Qatar.
Despite human rights concerns, this unprecedented competition may prove a surprising hit with football fans, said Graham Hunter, a Scots football journalist who has worked in Qatar.
"I remain extremely cynical about the way immigrant workers seem to have been treated during the building of the stadiums and it made me angry about how once the bid was accepted it was changed from a summer World Cup to a winter World Cup," he said. "But having been in the country, I am forced to admit that because of the attention to detail, the quality of the stadiums, the proximity of the training camps, it is perfectly feasible that this is a very successful, very attractive World Cup to watch. Whether it will have been worth everything that went before is open to question."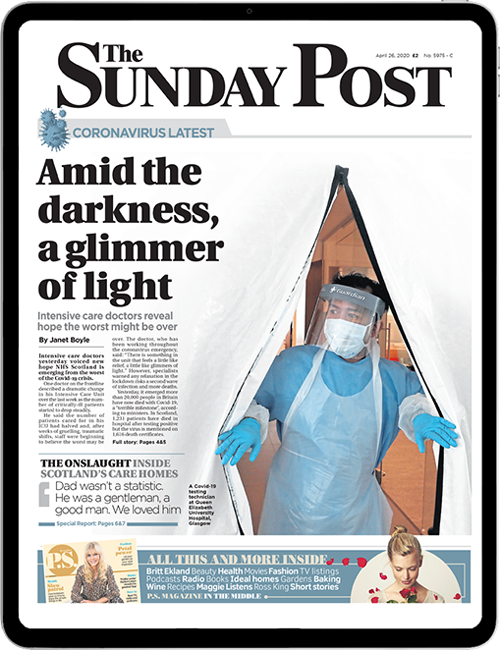 Enjoy the convenience of having The Sunday Post delivered as a digital ePaper straight to your smartphone, tablet or computer.
Subscribe for only £5.49 a month and enjoy all the benefits of the printed paper as a digital replica.
Subscribe