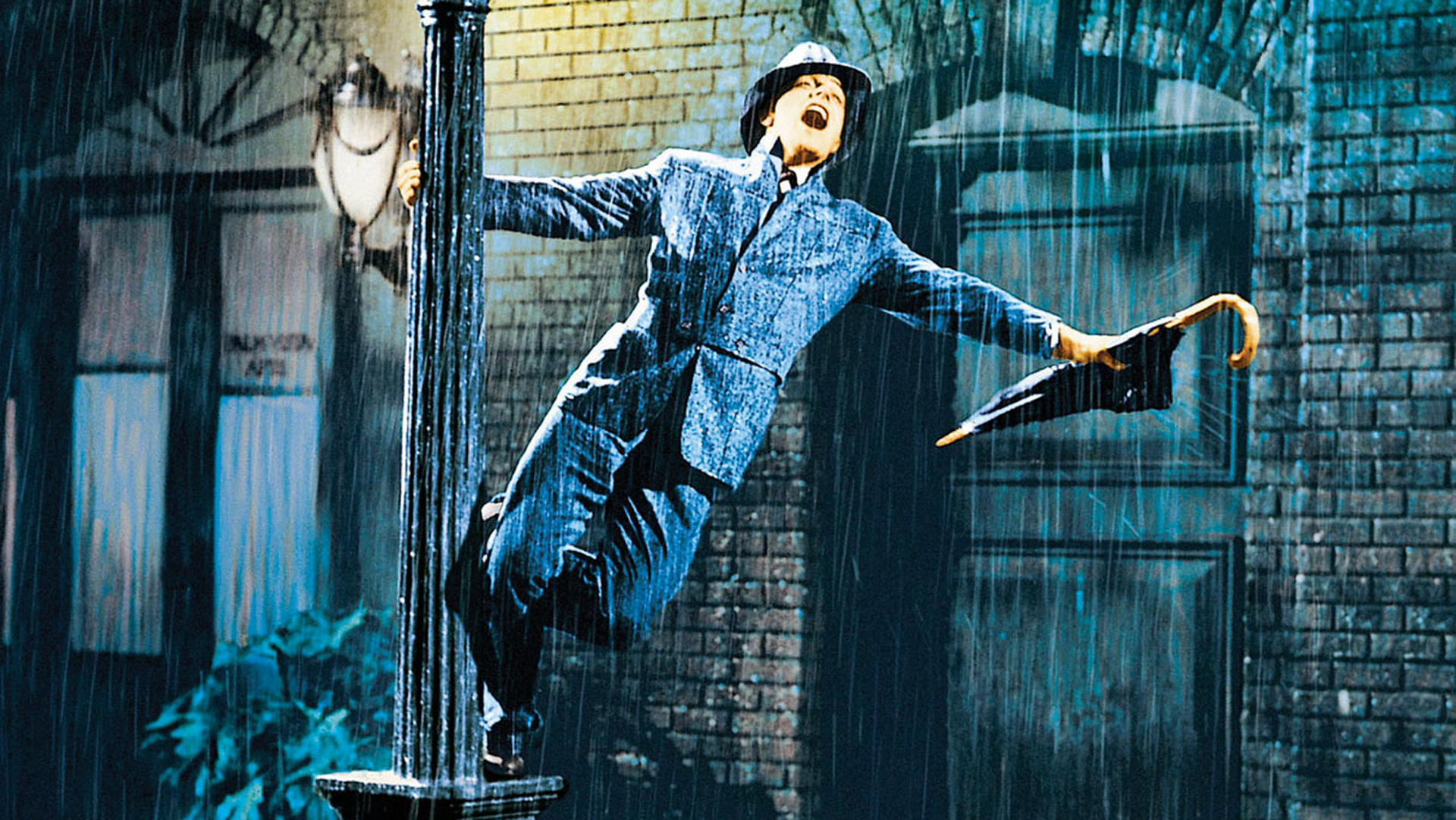 FROM lingering kisses in the rain to last-minute dashes through airports — there's nothing quite like a good romantic movie.
The latest heartfelt weepie to come out of Hollywood is La La Land, starring Emma Stone and Ryan Gosling.
It is the film everyone's talking about and, unusually for a modern musical, it has picked up a record number of Golden Globes and is tipped to win big at the Oscars.
Hollywood insiders believe the movie, which opened in UK cinemas last week, will spawn a host of imitators in the coming years. And these will just be the latest in a long line of epic Hollywood tear-jerkers.
Here, our writers reveal their favourite classic romantic film.
---
Esther Rantzen, TV presenter and charity campaigner
High Society (1956)
Musicals are the most romantic movies. They always lift my heart.
High Society, for instance, with Grace Kelly, Frank Sinatra, Bing Crosby and Louis Armstrong is unbeatable. It looks good, it sounds good, and by gum it does you good.
And Singin' in the Rain is a musical which is set in Hollywood, again with an unbeatable cast including the lovely, late Debbie Reynolds.
My delight was slightly tarnished when I discovered that Debbie's singing voice had been dubbed – which is ironic when the whole film was exposing stars who pretended to sing but couldn't – but then, that's La La Land for you …
---
Lorraine Kelly, TV presenter and Sunday Post columnist
Now, Voyager (1942)
Old movies are better – no one gets stripped off and jumps into bed. Instead, it's all done with a look.
My favourite has to be Now, Voyager, starring Bette Davis and Paul Henreid. I watched this as a teenager on TV. It's classic Bette.
The romance is doomed because Paul Henreid's character Jerry is married and Bette says the wonderful line: "Don't let's ask for the moon — we have the stars".
A real weepie!
---
Ross King, Good Morning Britain entertainment correspondent and Sunday Post columnist
A Star Is Born (1976)
It had everything. Brilliant songs, including the Oscar-winning Evergreen, Barbra Streisand and Kris Kristofferson were superb.
I fell in love with Barbra's character Esther in the movie and in 2016 I got to meet the great lady herself and tell her!
I plucked up the courage to ask a girl two years above me at school to go with me to see it at the ABC on Glasgow's Sauchiehall Street.
The beautiful Rosemary Hunter said yes and I was the envy of all my school pals.
There was no winching but I did buy her a box of Newberry Fruits. Now that's romantic!
---
Fiona Gibson, author
Pretty In Pink (1986)
At the time it came out I was working for teen magazine Just Seventeen and had a gigantic crush on actor Andrew McCarthy.
Decades went by. I had left the world of teenage magazines and almost forgotten about Andrew – until one day, my daughter asked which movies I used to love.
Pretty In Pink, I exclaimed, and promptly ordered the DVD so we could cosy up and watch it together. Oh dear – how it had dated!
My daughter shuffled and fidgeted, clearly bored. Compared to today's snappy romcoms, it plodded along at a more gentle pace.
But it still had charm and a tremendous soundtrack. And Andrew McCarthy will always have a place in my heart.
---
Peter Ross, author
Vertigo (1958)
Alfred Hitchcock's Vertigo is not necessarily a film most people would class as romantic, but it's a powerful exploration of what happens when love and desire tip over into obsession.
I did once go on a date to see it with the woman who later became my wife, and we did travel to San Francisco to see some of the places where it was filmed and we did later name our first child after James Stewart.
So the film does, curiously, have a role in my own personal life.
In any case, the one minute and 15 seconds during which Stewart and Kim Novak embrace at the Empire Hotel, while Bernard Herrmann's score swirls through the green neon, is perhaps the most romantic yet unsettling screen kiss in cinema history.
---
Natasha Radmehr, writer
When Harry Met Sally (1989)
Billy Crystal's impressive jumper collection. That scene in the café. A script that makes me roar with laughter.
When Harry Met Sally has everything: will-they-won't-they-(of-course-they-will) plot, wisecracks aplenty and – spoiler alert – a happy ending.
---
Bill Gibb, Sunday Post writer
Serendipity (2001)
The festive period just wouldn't be right without a viewing. John Cusack and Kate Beckinsale meet in New York at Christmas and leave it to fate to decide their romantic future.
I was lucky enough to follow in their footsteps – same table, actually – at the real-life Serendipity coffee shop last year!
---
Allan Stewart, actor
Love, Actually (2003)
My all-time favourite. I first saw it during a panto run at the King's.
My co-star Andy Gray and I sat watching it in an empty cinema one cold and wet Tuesday afternoon. If you'd been there you would have seen two grown men bubbling like schoolgirls.
I've since watched it at least eight times, mostly as it turns up on telly every Christmas. I never tire of it. I only wish I could write stuff like this!
---
Stevie Gallacher, Sunday Post writer
Moulin Rouge (2001)
The blokey side of me wants to say my favourite romantic movie is True Romance or Annie Hall. But they don't make me say "aww" as much as Moulin Rouge.
The tale of doomed romance isn't exactly original but the dazzling visuals and triumphant soundtrack boots out any cynicism.
I never fail to shed a tear – and not just because of Ewan McGregor's singing.
---
Steve Finan, writer
Singin' In The Rain (1952)
Debbie Reynolds and Gene Kelly deliver the definition of romance.
Don Lockwood falls for chorus girl Cathy Seldon at first sight and, once they are together, they battle through problems and never have even one cross word with each other. And they sing and dance beautifully while doing it.
That's what love is: overcoming difficulties, staying true to each other, doing your very best and winning long-term happiness.
---
Tracey Bryce, Sunday Post writer
Dirty Dancing (1987)
I must have seen it at least 100 times, but never tire of swooning at the gorgeous Patrick Swayze – or of trying out the fancy footwork in the dance routines.
It's a classic love-at-first-sight story which has me crying happy tears every single time. Simple storylines and a happy-ever-after are all you could ask for and this delivers.
---
Maggie Clayton, Sunday Post columnist
Love Story (1970)
I saw it at the Odeon, Glasgow, in 1970 and wept buckets. I'd read the book and knew that Jennifer, played by Ali McGraw, would die of cancer, and her partner Oliver Barrett, played by Ryan O'Neill, would be heartbroken.
I was newly married and expecting my first baby. I was emotional – and the film, though hopelessly corny, gave me an excuse to sit and cry in the cinema while my bored husband sighed and provided the hankies.
I watched it years later on TV and cringed at some of the dialogue. Despite that, I have an endearing affection for the story of a young couple in love whose tale didn't have a happy ending – but for a few hours I was caught up in their lives. Isn't that all we ask of cinema?
---
Murray Scougall, Sunday Post writer
Rocky (1976)
Only those who haven't seen Rocky regard it as a boxing film.
It's actually a tender love story about two lonely souls, bumbling Rocky and chronically shy Adrian, struggling to find their way in life.
Their first date on a deserted ice rink is a sweet, funny and awkward scene. There's no 'will they or won't they'. Once they're together that's them for life. They help each other grow as humans.
I've loved the Rocky series since I was old enough to understand it, so it seemed like fate when years later I met my very own Adrian, my partner Adriana, and she's had to learn to love Rocky as well.
Yo Adriana, we did it!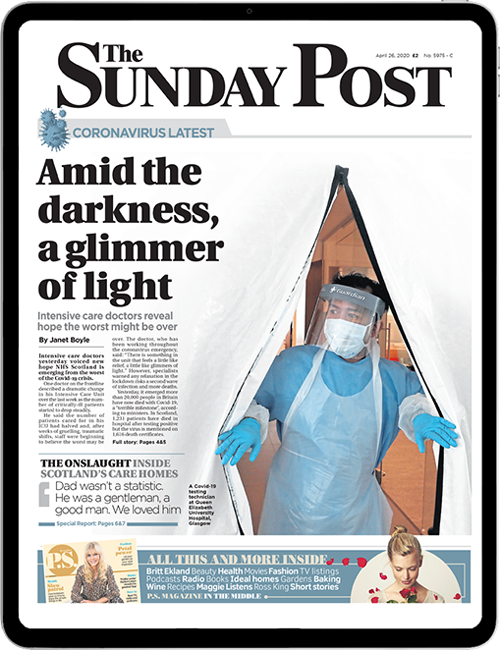 Enjoy the convenience of having The Sunday Post delivered as a digital ePaper straight to your smartphone, tablet or computer.
Subscribe for only £5.49 a month and enjoy all the benefits of the printed paper as a digital replica.
Subscribe