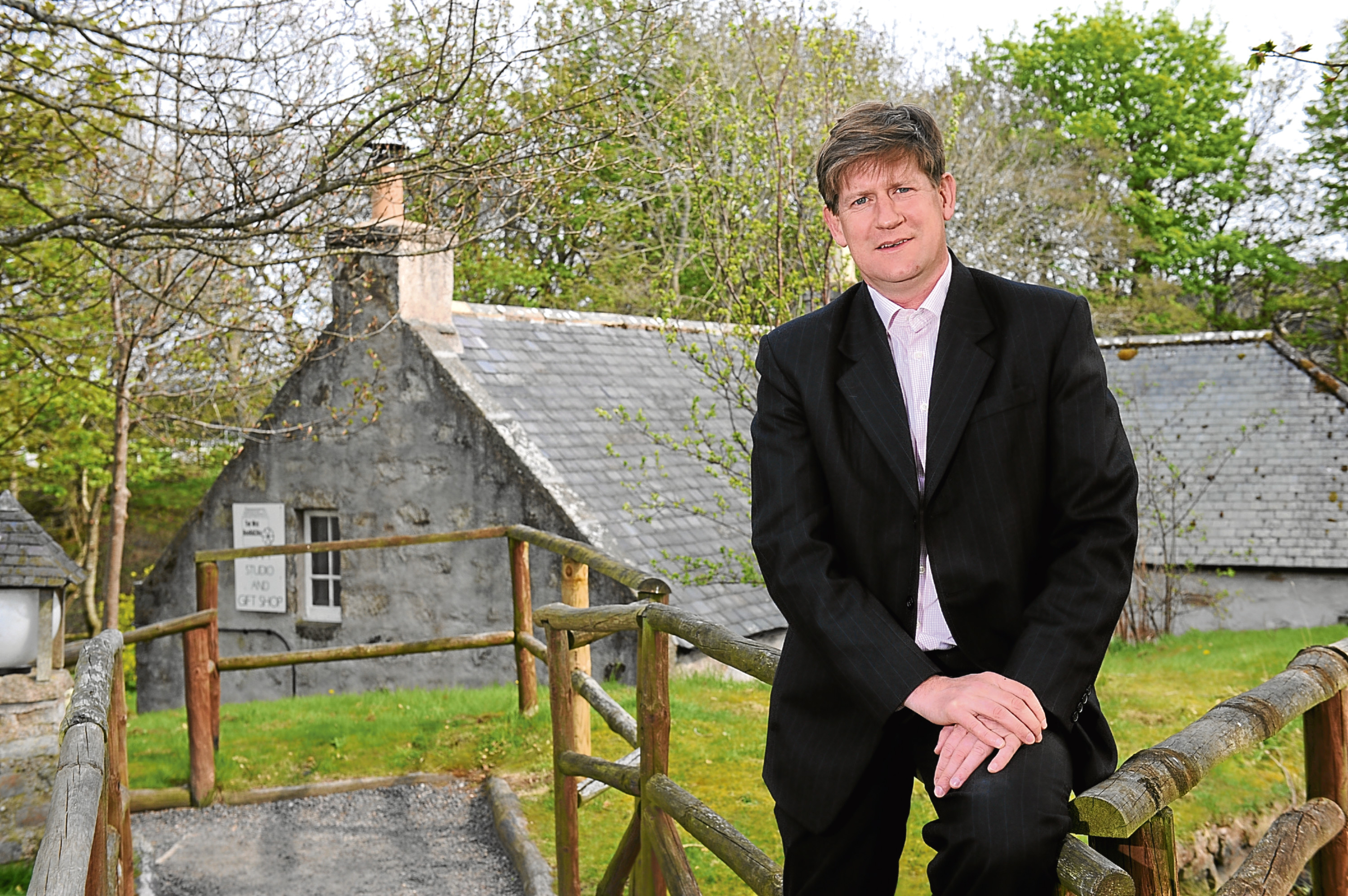 A MULTI-MILLIONAIRE Tory MSP has been slammed after making a series of speeches at Holyrood which related to his business interests.
Alexander Burnett has failed to make a single parliamentary speech which does not touch on his numerous registered interests in land and energy.
A string of questions and motions about rival property developments have been lodged since Mr Burnett, who is worth more than £20 million, was elected as Aberdeenshire West MSP last May.
At Holyrood's environment committee, Mr Burnett, whose firm has been in receipt of forestry grants, asked a woodlands pressure group: "Is the forestry grant scheme adequately funded?"
And the aristocrat – whose four-bedroom home sits on in his family's 530-acre estate – also asked SNP ministers if they'd spoken with councils about increasing the number of bin collections for larger homes.
The Tories last night insisted Mr Burnett had declared all of his business interests as required and accused the SNP of being "very bitter" over losing the Aberdeenshire West seat.
But a senior SNP source said: "Alexander Burnett should remember that an MSP needs to be held to the highest possible standards and needs to represent all constituents.
"If he really thinks that extra bin collections for people with large homes is an issue of genuine concern to ordinary voters then perhaps he should reconsider.
"The same applies to the paying of grants to people who have large forests, which is not exactly a major concern on most doorsteps.
"The sooner he starts speaking about issues where he doesn't have business interests, the better."
Nine speeches by Mr Burnett since June last year have referenced his areas of outside interests.
Last November, at Holyrood's environment committee, he quizzed industry body Forest Policy Group on why a target of planting 10,000 hectares of new woodlands a year had not been met for the past six years.
The Tory MSP wanted to know: "Why has it not been met and what needs to change?"
William McGhee of the group said the Forest Policy Group believe that the targets could be met if, "we were to concentrate on the Forestry Commission persuading landowners to plant modest amounts of trees" instead of larger plots. Mr Burnett responded: "Is the forestry grant scheme adequately funded?"
The Tories last night confirmed, as with the majority of forestry businesses in Scotland, Mr Burnett's business has previously been in receipt of a forestry grant.
The Tory MSP also lodged two motions at Holyrood congratulating the Ballogie Estate in Royal Deeside for winning two industry awards.
The Ballogie Estate is part of DWP Harvesting – a north-east timber marketing co-operative for country estates – which Mr Burnett's own estates firm is also a member of.
At First Minister's Questions last month Mr Burnett asked what the Government was doing to protect people in the towns of Ballater and Kemnay, which lie in his Aberdeenshire constituency, from flooding on the one year anniversary of Storm Frank.
What Mr Burnett failed to point out was the £100,000 worth of damage the storm made on his own estate, telling a local paper at the time the Government's offers of help were of "little significance" given the scale of the damage.
The Standards Commission is currently investigating a complaint relating to five questions Mr Burnett asked about the planning process for a 300-home development in Aberdeenshire West.
The MSP is a major shareholder of rival developer Bancon Group, which has opposed the proposal, and opponents claim he has a clear conflict of interest.
Mr Burnett denies any wrongdoing and says his questions were based on local concerns about building houses on farmland.
He won his Aberdeenshire West seat last May by 900 votes.
The watchdog's rules state the value of any office space used in election campaigns must be declared. But as The Sunday Post revealed last year, Mr Burnett is facing allegations he failed to declare the use of his Banchory Business Centre in an official election spending returns and a police probe into the claims is ongoing.
A spokesman for the Scottish Conservatives said: "Alexander Burnett is passionate about his constituency and the people he represents. The SNP are still clearly very bitter they lost this seat."