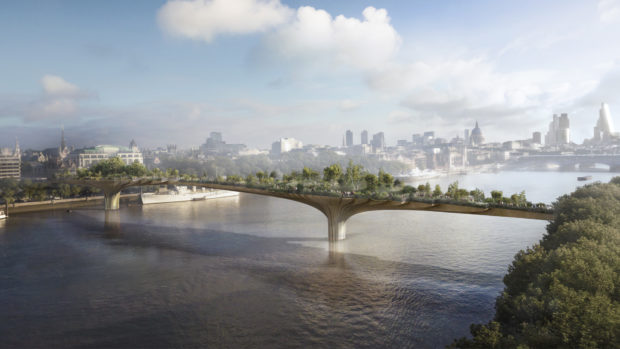 News came this week that Boris Johnson intends to crash on with the construction of the bottomless money pit HS2, the high-speed rail link between London and Birmingham.
The new estimated final cost is about £106 billion – 10 times more than originally estimated.
It was music to ears of those commuters who want to arrive in London a whole 15 minutes earlier and all those involved in its construction – currently a decade behind schedule.
For everyone else, it was yet another reminder that, for a select bunch of untouchables, ineptitude can bring rich rewards.
If that announcement didn't bring tears to your eyes, Johnson went further and astonishingly announced he also wants a multi-billion-pound bridge between Scotland and Northern Ireland.
Seriously? A road bridge across 25 storm-lashed miles of the Irish Sea? As mayor of London he couldn't get one built across the River Thames.
The humongous cost will be one thing, as will avoiding the 1.5 million tonnes of high explosives dumped in the 300-metre-deep Beaufort's Dyke after the Second World War. Do we have the technology, the resources, the industrial capabilities and ingenuity to complete such an undertaking?
No, we don't!
Because, quite apart from HS2, the UK – all governments, north and south of the border – has a lamentable track record when it comes to costing, project managing and delivering large projects on time.
Everything from the construction of a new hospital to the laying of a new bypass are now sadly plagued with all manners of avoidable hitches.
All of which means the project comes in massively over budget. Followed by a very expensive public inquiry that sets out to determine who should shoulder the blame but never actually pay for the failings.
And we have to accept it all, dig even deeper and move on to the next costly construction catastrophe, big-build bloopers that include London's Millennium Dome, budgeted in 1997 at £399 million but which came in at £789m, and lay empty for nearly five years, costing the taxpayer nearly £1m a month.
There was Boris's infamous London Garden Bridge. Some £53m was squandered on this vanity project, no construction was undertaken and the project was eventually ditched.
And, of course, there has been the recent squandering of millions of pounds on smart motorways, which have proved to be anything but smart.
Scotland has also had more than its fair share of expensive construction calamities.
In Edinburgh there was shambolic building of the Scottish Parliament, which opened three years late and came in £155m over budget.
Edinburgh trams? Three years late with a final cost estimated to be more than £1 billion. And let's not forget the new Sick Kids' Hospital in Edinburgh which, due to ventilation issues, has lain empty since completion in 2012 and is projected to cost £520m – £290m more than planned.
In Glasgow there has been the failings of the Science Centre that failed to spin, a Squinty bridge that wobbled, the new multi-million-pound pigeon-infested Queen Elizabeth University Hospital and more recently we hear that two new Clyde-built super ferries, costing about £200m, which are so badly built and unfloatable, they could soon be heading to the breakers yard.
There was also the 10-year delay in opening the new Aberdeen bypass, ScotFail and the news this week that our invincible Queensferry Crossing had to close because of a danger to traffic from falling ice. Who'd a thunk it? Ice in a Scottish winter?
So let's dump the very idea of Boris's Bridge in the Irish Sea, preferably alongside the munitions, and any other fanciful projects his, or indeed our, government have planned.
Instead, let's use the money earmarked for them, to fix what we know is broken and get our services up to scratch.
Let's at the same time put proper procedures in place that will financially penalise those responsible for creating these disasters.
Only when that is done, when our hospitals, schools, police and emergency services, roads, rail and ferries are adequately resourced and functioning properly, and when we actually know what we are doing and how to do it, should we consider grossly expensive grand designs.