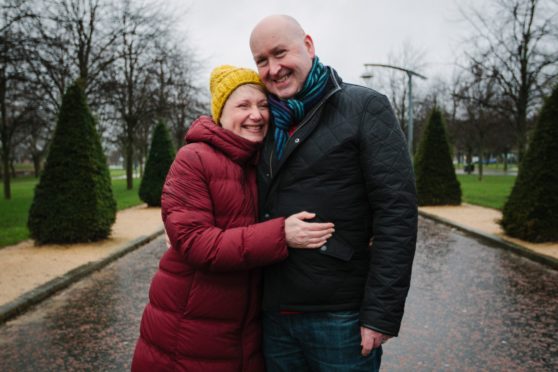 It is a marvel of medicine, of ­sci­ence and of surgeons' skill but, for 200 patients in Britain every year, a heart transplant is the difference between life and death.
A new play, We Are In Time, tells the story of a ­transplanted heart and is a collaboration between writer Pamela Carter, Scottish Ensemble and composer Valgeir Sigurðsson.
For research, Pamela spent time in the Golden Jubilee National Hospital in Clydebank with the Scottish National Advanced Heart Failure Service, where she sat in on two open-heart surgeries.
She said: "I was invited to think of a project to mark the Scottish Ensemble's 50th anniversary and it struck me that the Ensemble is a working group of people and there might be an analogy to make with a surgical theatre – a huge leap, I know, but I'm fascinated by places of work.
"Each are experts with their chosen instruments and do their own thing to ­proceed to a common goal, while also needing to work together as a team.
"Last January I watched two heart ­surgeries. I didn't know how I would feel but it's one of the highlights of my career.
"The precision and minute scale was fascinating, and it was like watching artists making something, with a frail human at the centre.
"I know it's an emotional and difficult subject, but we have tried to deal with it beautifully and sensitively."
The play is narrated by Shetland star Alison O'Donnell and premieres at Perth Theatre next week before moving on to Glasgow, Edinburgh and Inverness.
Here, we look at the real-life journey of a heart, speaking to a transplant recipient, her surgeon, a specialist nurse and the organ transportation team.
We Are In Time, Perth Theatre, Feb 25-26, Tramway, Glasgow, Feb 28-29, Traverse Theatre, Edinburgh, Mar 3-4, and Eden Court Theatre, Inverness, Mar 6.
---
The Recipient
My message to my donor's family? I'm so grateful to be healthy and happy again. Thank you
The first thing Angela Hughes noticed when she woke was the strong, rhythmic thump. It was an unfamiliar feeling.
She placed her hand gently on her chest and felt her new heart beating.
Given the gift of life, fittingly on Christmas Day, Angela's operation went perfectly and she was home just three and a half weeks later.
It's now more than five years since Angela, who lives in Monifieth, Angus, went through the procedure and her health has been transformed since receiving a new heart.
"I was diagnosed with hypertrophic cardiomyopathy in my early-20s, as was my brother," Angela explained. "We were told it was a genetic condition but it was very mild in me and the only effect I noticed was occasional breathlessness.
"It was my late-30s before it started to worsen and I had several ablation procedures to burn the rogue pathways, as well as two pacemakers and a defibrillator fitted. It was shocked back into rhythm several times as well.
"Eventually, my poor heart had enough."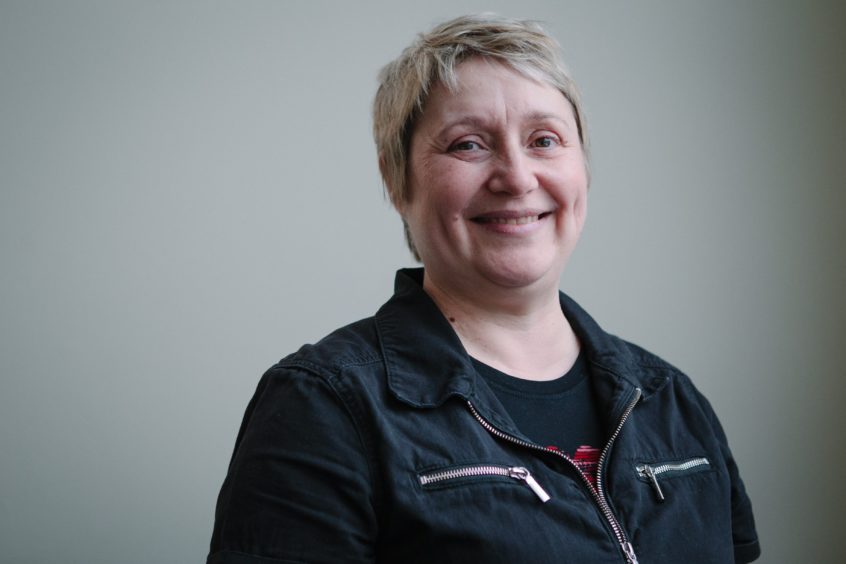 Angela was admitted to the Golden Jubilee, so ill that specialists weren't sure at first if she was fit enough to be listed for a transplant. Seventeen days after being placed on the list, a suitable heart became available.
"One thing I was very aware of, and still am, is the strange sensation of knowing that in order to survive, someone else isn't going to be here. While your family is happy, another is grieving. I still find that hard.
"A doctor pointed out to me that I couldn't put the two things together, because the other was nothing to do with me. But you can't help but feel it, especially at that time of year."
Between diagnosis in her 20s and the operation when she was 46, Angela's dad was also diagnosed with the same condition and he underwent a heart transplant in 2002.
Aged 73, 18 years on, he is still doing well.
"When he came to see me after my operation, he pulled a nurse aside and asked who had put lipstick on me," said Angela. "He thought the nurses had put make-up on me so I looked nice for my family visiting. He wasn't used to seeing me with colour.
"You don't realise how ill you've become until you are no longer ill.
"I loved being able to say I was popping out to the shops and not having to plan it out with breaks.
"All of that went away overnight and it was hard not to be overexcited about it."
The following year, Angela married her devoted partner Paul, who was by her side throughout the worst of her illness, and she is now a full-time writer.
Although she has had a couple of bumps in the road since the operation, she is in good health. She will be on medication for life and attends the Golden Jubilee twice a year for check-ups, but it's a small price to pay for getting her life back.
She added: "I wrote a letter to the donor's family 10 months after the operation. I wanted to say thank you, to acknowledge it, and to say sorry for their loss.
"I wanted to let them know I was OK and I appreciated it – it felt important to do it before the first anniversary.
"I don't know if they have read it. It might still be with the transplant co-ordinator and I understand completely if the family didn't want to read it.
"Organ donation is so important and that's something I want to highlight."
---
The Surgeon
Finding a match is the most amazing, life-changing thing
Phil Curry is a consultant cardiac and transplant surgeon at the Golden Jubilee Hospital and performed Angela's surgery.
"It's very rewarding," he said of his job. "When you see patients, maxed out on everything, recover and lead a normal life again, it's such a remarkable thing. I do the transplant and it still amazes me how it can change a life so much."
While the operation itself is regarded as quite straightforward, and sees the old heart taken out and the new heart put in and beating within one hour, the build-up to the procedure is a science in itself that has a strictly regimented timetable.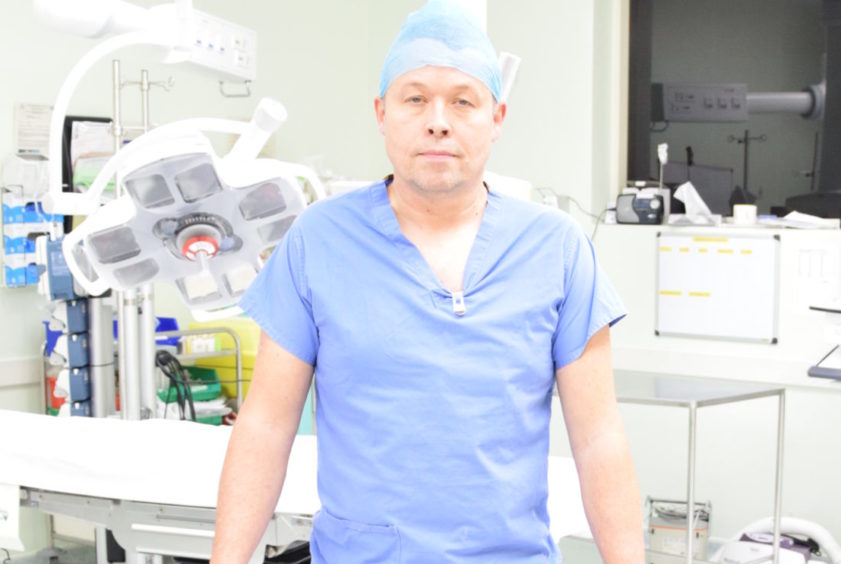 "The process begins when a donor is declared brainstem dead – no function above the brain stem – by two independent consultants," Phil explained.
"Tests will be done on the organs and, if the next of kin agrees to donation, the organs go on to the NHS Blood and Transplant service.
"There are two waiting lists – urgent and elective. Urgent are those too sick to be at home.
"The heart has to be matched for blood group, and we try to get a height and weight match within 10%.
"When we get the details and decide if it's a good match, that's when we first tell the recipient.
"As the retrieval team start the donor operation, we are preparing the recipient in theatre.
"There is roughly three hours to get the heart out, protect it, pack it in ice and transport it to the Jubilee. Removing it takes a half-hour and, depending on the location, it may have to be flown.
"By the time the new heart is here, we will have removed the diseased heart so there are no delays."
The recipient is kept alive on a machine while the switch-over happens.
The medical team inspects the heart, trims it to size if need be, runs cold blood through it to protect it and begins attaching the heart.
"We stimulate it to get it beating, then, over a period of 30-40 minutes, we wean the patient off the machine and let the new heart take over.
"Going well, they will be asleep for 24 hours until we gradually wake them.
"The patient is already on a suppressant drug by that point to make sure the heart doesn't reject.
"Within a few days they'll go back to the ward and physiotherapy and post-op care begins."
---
The Courier
By plane…and minibus: A VIP delivery service
NHS Blood and Transport (NHSBT)covers the British Isles and Northern Ireland, and is divided into six zones.
There are 14 teams around the country, three of which are on duty at any one time, ready to be sent to a hospital for a possible donor. In Scotland, there is a multi-organ team split across Glasgow and Edinburgh, one that specialises in abdominal and the other cardiothoracic.
The specialists are based in hospitals and NHSBT commission their services.
Ged Caswell, NHSBT service development manager, explained: "The teams are made up of six or seven medics.
"We move them around in special vehicles – think of them as very posh minibuses – as we want them to be as fresh as possible when they arrive.
"If a team in that area isn't on duty, we would send a team from elsewhere.
"For example, if there is a pick-up in Inverness and the Scottish team isn't on duty, we would send a team up from England.
"There could be up to five organs retrieved which are going to five different locations. We have to fly quite often and usually we'd need to charter a flight for the team.
"If the organ is being flown, it may go on a scheduled aircraft, and it travels with the cabin crew to ensure it's not lost."
---
The Nurses
Staff emotions run high, too
Lorraine Jerrett is an advanced heart failure nurse specialist and transplant co-ordinator.
She is part of a team of four full-time co-ordinators, supported by four part-time nurses.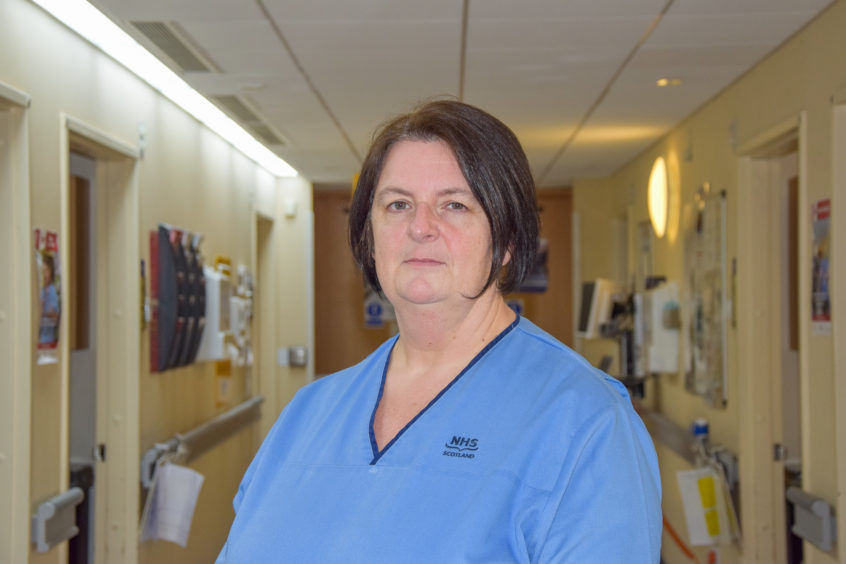 "We get to know patients and their families very well, because we see them frequently and over a number of years," said Lorraine.
"Much of our job consists of educating and supporting the patients and families, guiding them through the journey.
"We need them to be prepared psychologically for what's ahead.
"Hearts are quite scarce, so there is a lot we expect from the recipient, too.
"We need to be sure they're on board with what is expected of them and that they will look after it.
"We do become close to them and we need that trust.
"It's a privilege to be part of their journey. When we've watched them deteriorate over the years and see them get a quality of life back, it's so rewarding.
"But there's the flipside, of those who don't receive a donor in time or don't get through it all. There are lots of emotions flying around, but the successful ones make it all worthwhile."
---
Now a heart can be flown around world
Scientists have revealed a device that keeps a heart beating inside a jar for 24 hours – potentially saving thousands of lives.
The machine can extend the amount of time a donor heart can be out of the body from the current four hours to a full day.
The device, named ULiSSES, was unveiled at a conference in Seattle last week by a team of scientists from the University of Texas Health.
It means the donor heart could be flown almost anywhere in the world to a matching recipient.
The device, expected to cost less than £100,000, is small enough to fit into a carry-on case.
It works by connecting the heart to an oxygen tank and suspending it in preservation fluid in a jar.
The liquid keeps the heart nourished while it is transported and the device pulses 60 times a minute to pump sufficient nutrients and oxygen around the organ.
Researchers have successfully tested it on pig hearts, which are similar to human hearts, and it's believed the first human trials could happen within months.
The university's Dr Rafael Revaza described the machine as "a game-changer that has the potential to save thousands of lives".
Developers hope it could be widely used within five to 10 years.
In the UK, there are currently 328 people on the heart transplant waiting list, including 39 children.
The average waiting time for a transplant is nearly three years.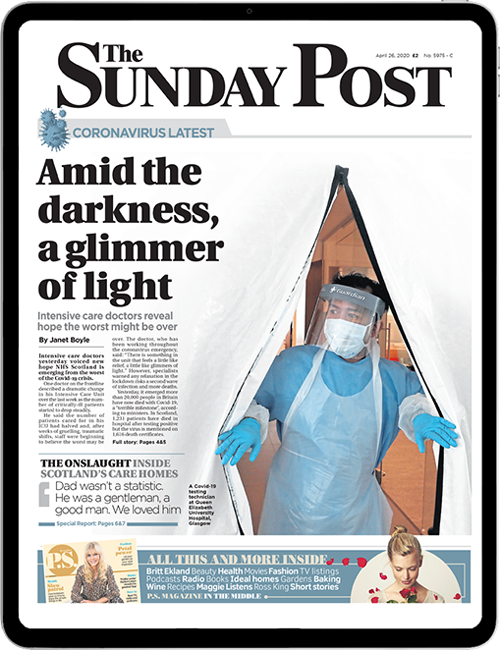 Enjoy the convenience of having The Sunday Post delivered as a digital ePaper straight to your smartphone, tablet or computer.
Subscribe for only £5.49 a month and enjoy all the benefits of the printed paper as a digital replica.
Subscribe