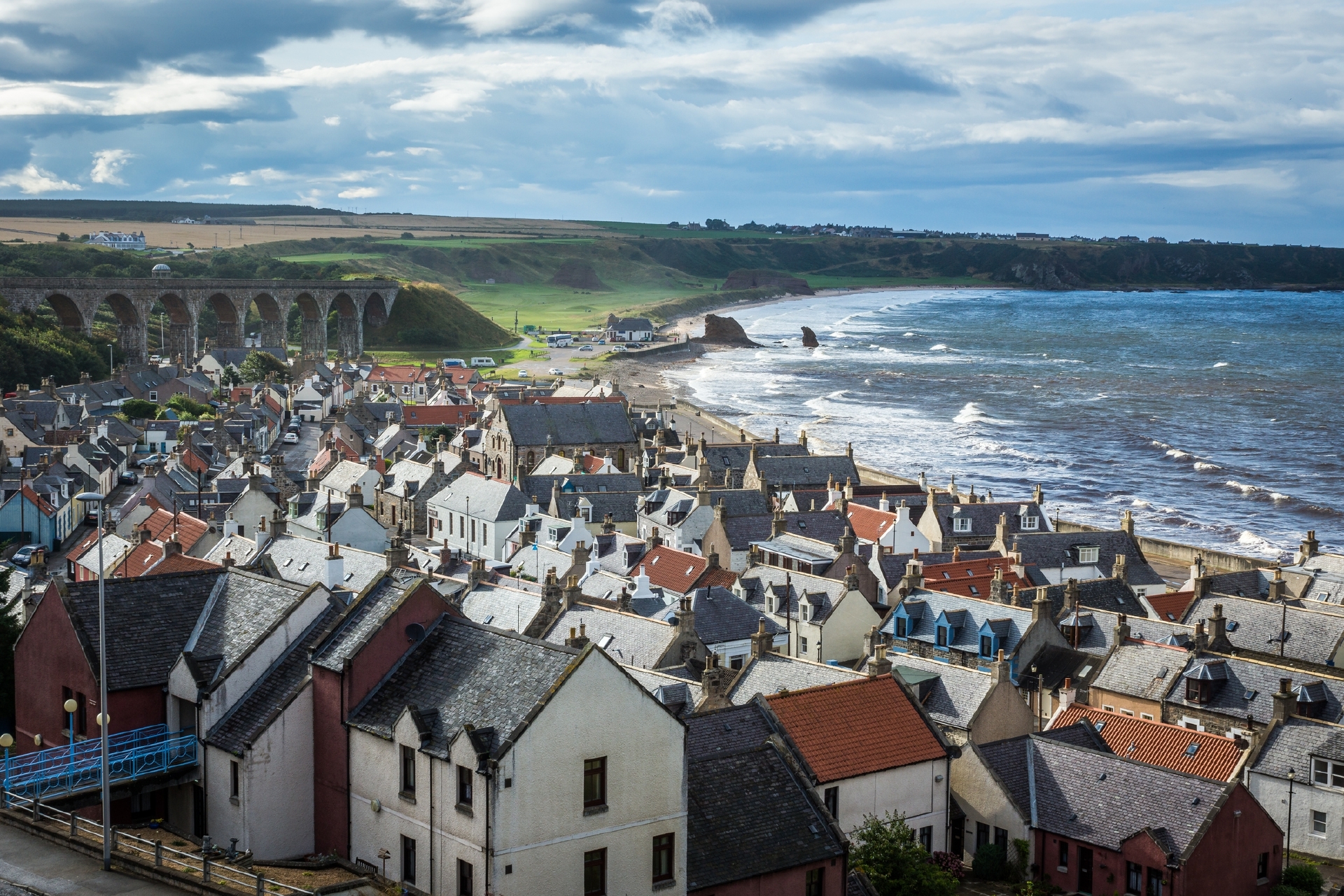 1. Cullen Harbour to Sandend
Moray coast
There are wonderful walks in and around the pretty fishing town of Cullen, famed for its dramatic railway viaduct and its traditional creamy haddock soup, Cullen skink.
A visit to its picturesque harbour will put you right on track for one of the area's most spectacular walks – a 12km (7.5mile) trek to the village of Sandend via Sunnyside Beach and the
ruined Findlater Castle, the ancient seat of the Earls of Findlater and Seafield.
The little-known and often deserted Sunnyside Beach is a great stopping off point for a picnic and some wildlife watching.
It is for good reason that this rugged coastline has been dubbed the Dolphin Coast and named one of the most beautiful in the world by National Geographic.
After leaving the beach the path climbs up towards the dramatic ruin of the castle which perches precariously over the sea.
This is a danger spot and hikers are advised not to climb down to the edifice.
The walk takes about four hours.
Best bits: Findlater Castle.
Difficulty: 3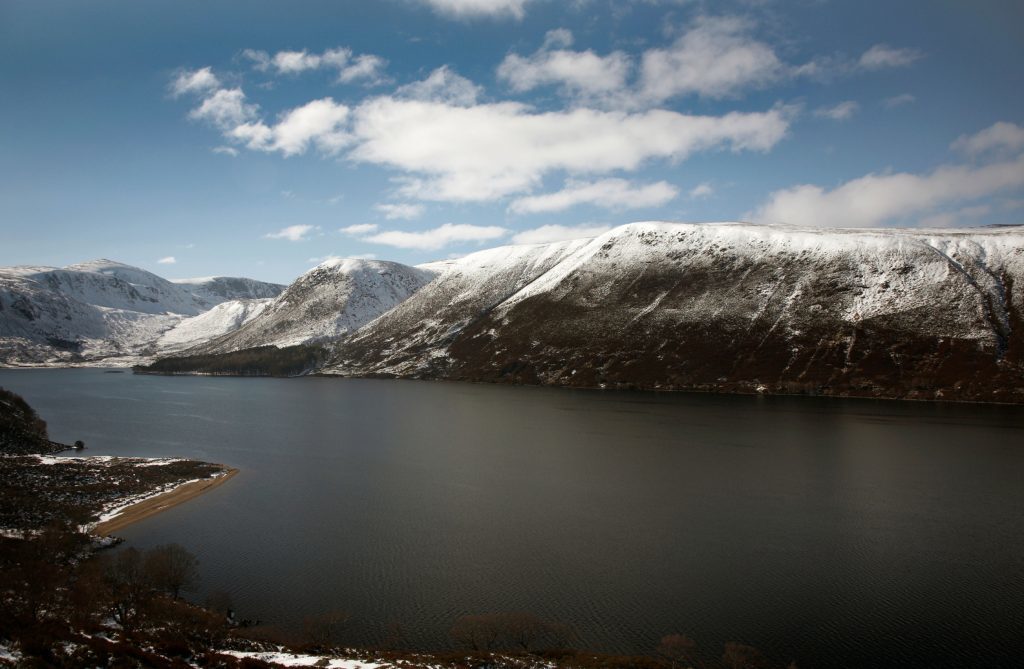 2. Loch Muick Circuit
Nr Ballater
Take a walk on the Royal side with this captivating three to four-hour trek around spectacular Loch Muick.
Part of the Balmoral Estate, this hike was one of Queen Victoria's favourites. She is said to have spent many happy times here with her beloved Prince Albert and later, after his death, retreated here to bask in the panorama with her cherished ghillie John Brown and Abdul Karim, the Queen's Indian servant.
Their controversial relationship was brought to the big screen this year in the Stephen Frears movie Victoria & Abdul starring Dame Judi Dench and Ali Fazal with scenes shot in these hills and on the lochside.
While the hike is on good, level tracks and paths and is not overly strenuous, it is long and a degree of fitness is required for those who want to complete the circuit of nearly eight miles around the loch.
Take a picnic and a warm drink if you plan to go the whole hog.
It will be worth it – Balmoral Estate offers great views of the surrounding hills and there are a number of pleasant stopping places.
Our favourite part of the this walk takes in the impressive Glas-allt-Shiel lodge built by Queen Victoria in 1868 after the death of her Prince and dubbed "the widow's hut".
It's the refuge to which she escaped to grieve and is hauntingly beautiful.
Best bits: Historic Glas-allt-Shiel lodge
Difficulty: 3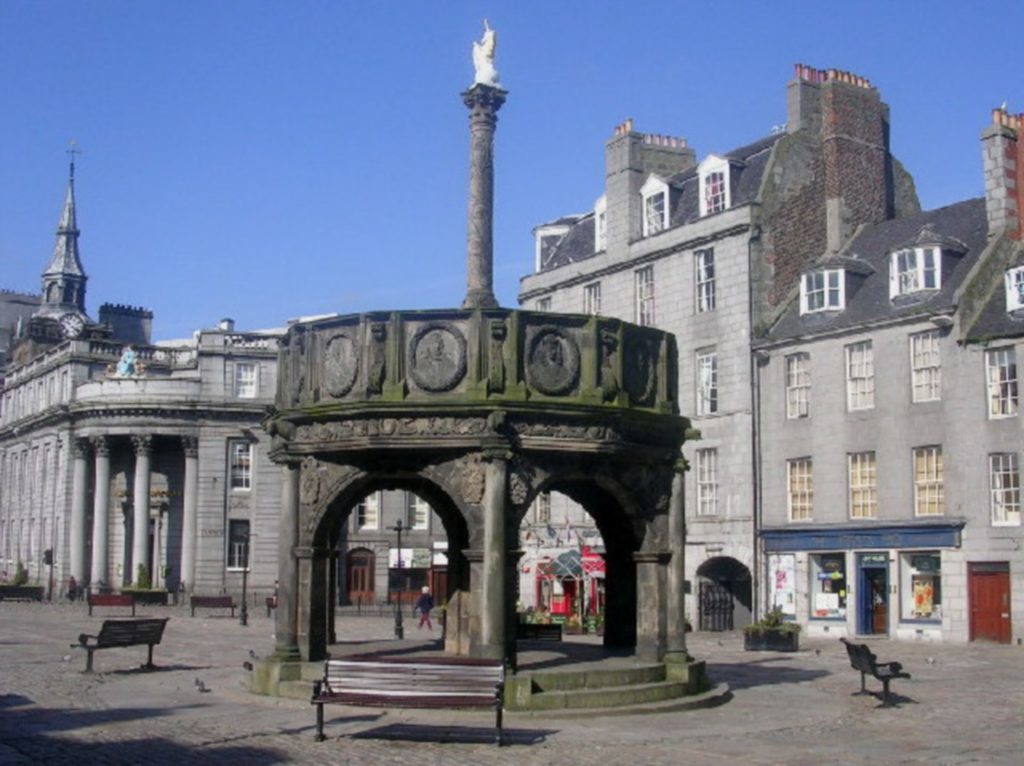 3. Old Aberdeen Trail
Aberdeenshire
Step on to the quaint cobbled streets of Old Aberdeen and you'll travel back in time.
This is the place where you can take a leisurely stroll between a 12th Century cathedral, a medieval bridge and a late 15th Century college.
Guides booklets are available from the local council and there is also an app to download to your phone.
Takes about two hours.
Best bits: The stunningly beautiful St Machar's Cathedral where the remains of William Wallace are said to lie.
Difficulty: 1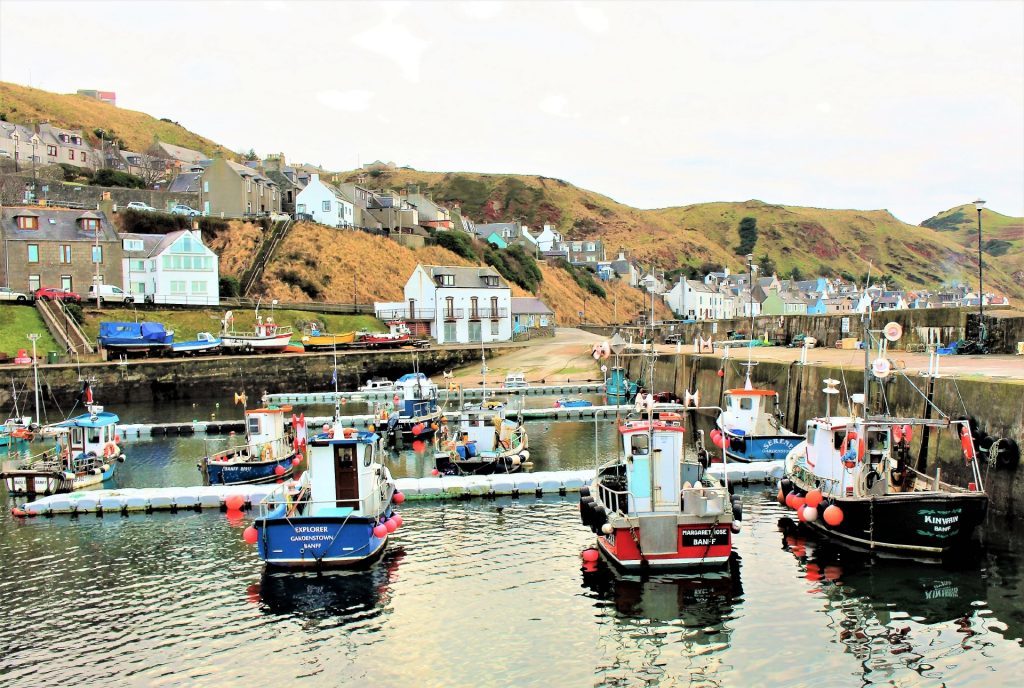 4. Gardenstown to Crovie
Banff
The oldest part of Gardenstown – Seatown – is a huddle of houses
hemmed in by cliffs.
This 5km (3.5 mile), two-hour walk is along a coastal path to the tiny village of Crovie returning on minor roads.
Best bits: Crovie, said to be the only village of its kind in Europe, with no cars and only a path separating the cottages from the sea.
Difficulty: 2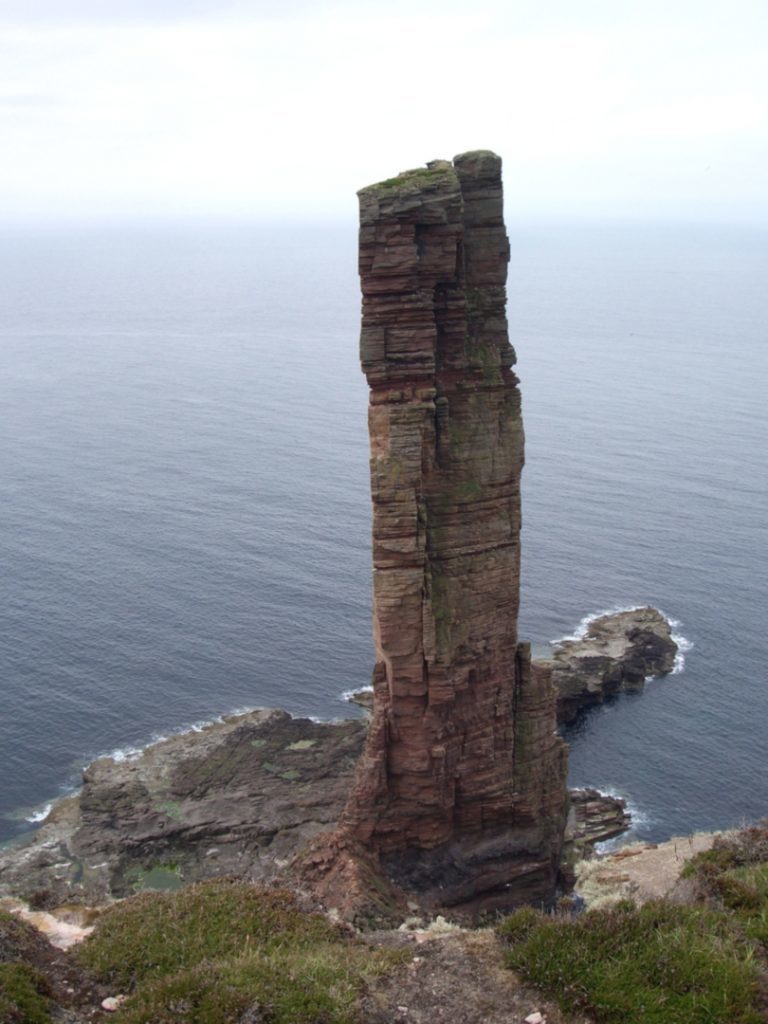 5. The Old Man of Hoy
Rackwick
The Old Man of Hoy is one of the Orkney Islands' most famous landmarks.
This red sandstone sea stack is a towering 137 metres (450ft) and has attracted thrill-seekers for more than half a century.
In July, German adventurer Alexander Schulz made headlines when he walked 180 metres across a high wire – barefoot – to reach the top of the stack.
The feat came 50 years to the day that the first team to conquer the Old Man – including Sir Chris Bonnington – reached the summit in a climb that was the subject of a groundbreaking live BBC broadcast.
But if you want to see the Old Man for yourself you better not hang about – geologists believe the column, which is battered by gales an average 29 days a year, will soon collapse.
There is a classic walk on Hoy to the stack following the coastal path uphill from Rackwick and returning by the same route.
This is a rough, stony track and can be quite demanding.
The trek covers 9.25km (5.75 miles) and takes about three hours.
Best bits: The breathtaking Old Man of Hoy sea stack.
Difficulty: 3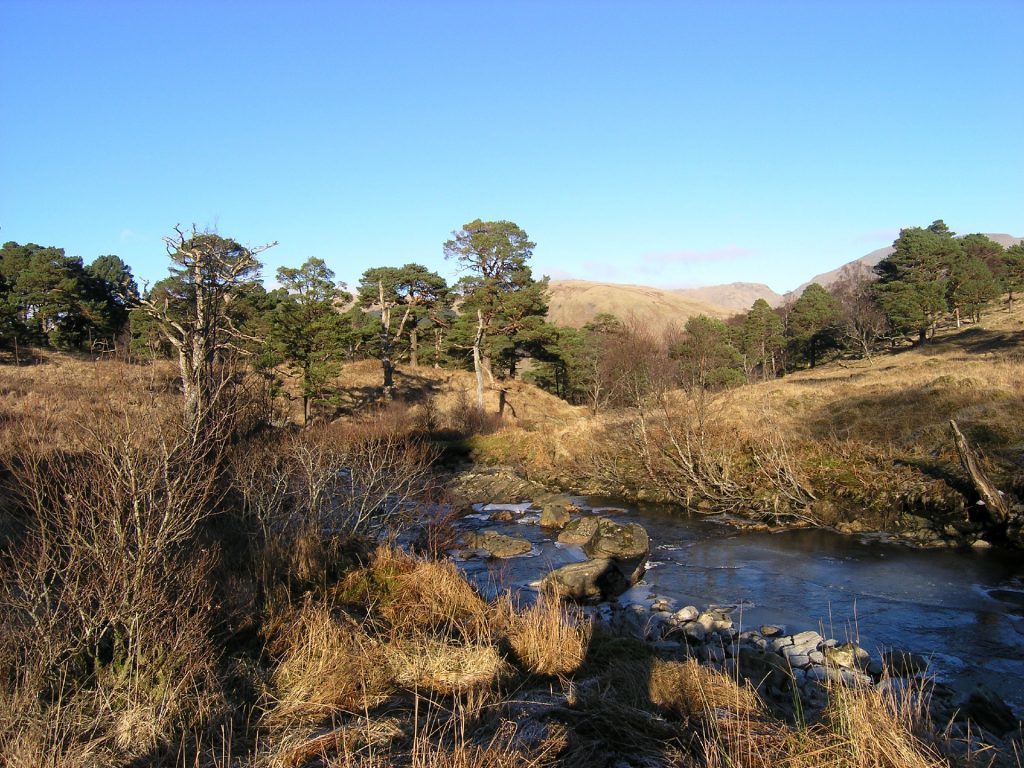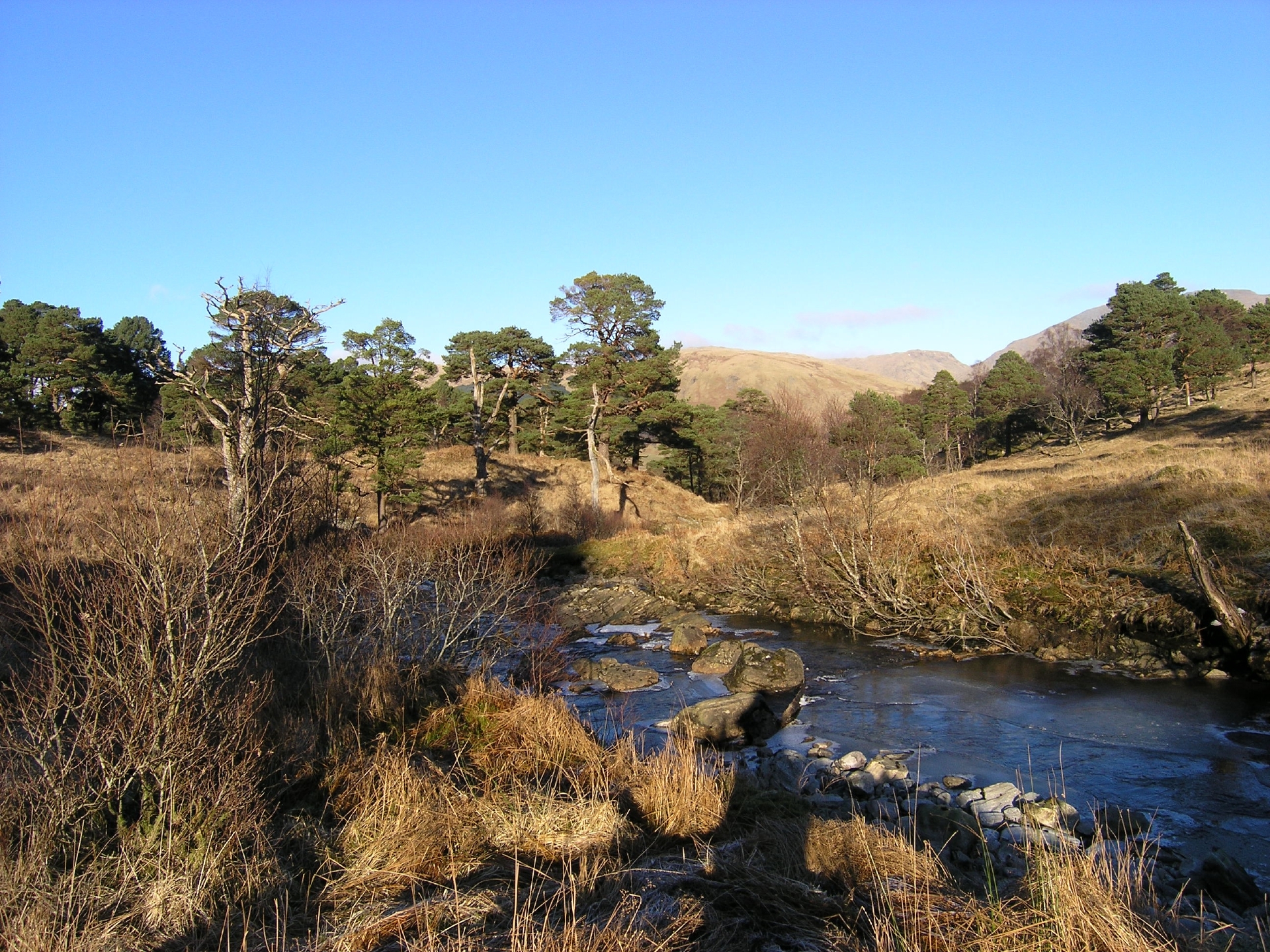 6. Inverewe Garden Pinewood Trail
nr Poolewe
This sub-tropical style garden sits on a breathtaking peninsula on Loch Ewe in Wester Ross and was 2017's UK Garden of the Year.
Walking the Pinewood Trail is a great way to explore this oasis of exotic plants from around the
world.
The 2km (1¼ mile) trek takes about 45 minutes but the terrain is rough in places.
Best bits: The views towards the Torridon Hills are fantastic. Look out for wildlife too, especially pine martens
Difficulty: 1-2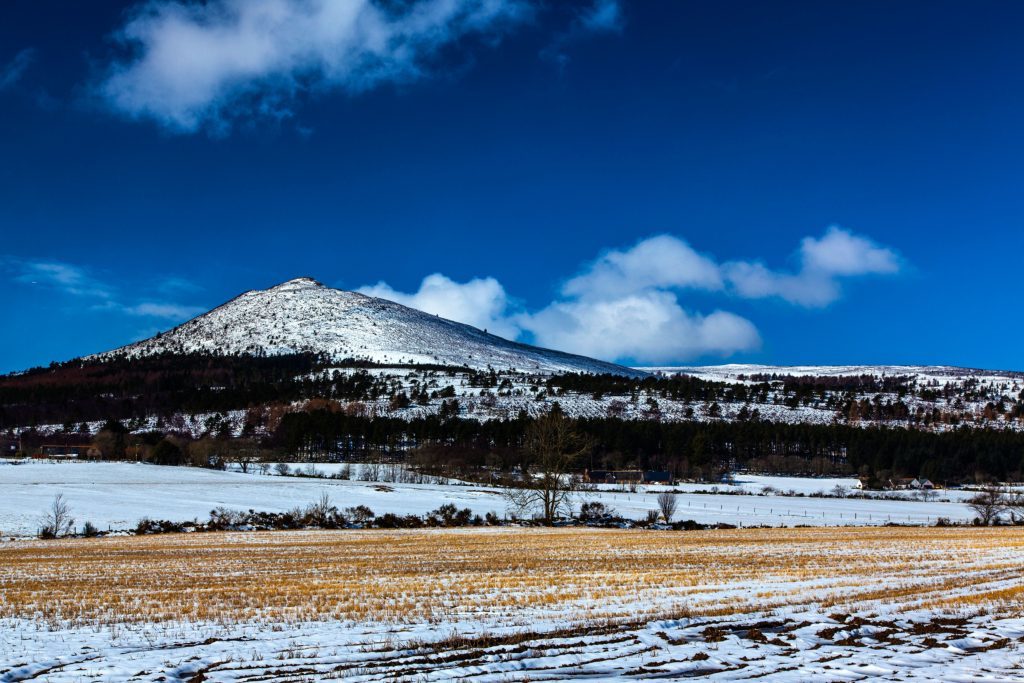 7. The Complete Bennachie from Rowantree
Chapel of Garloch, nr InverurIe
Bennachie is a landmark hill with several tops, the highest of which is Oxen Craig at 528m (1,733ft).
The Mither Tap is the most visually arresting and stands at 518m (1,699ft) giving great views of the surrounding countryside.
The complete walk, which takes about seven hours, is from Rowantree car park and starts at the Maiden's Causeway Path.
It includes most of the tops and is on mostly good paths with a good deal of ascent and descent.
Best bits: The Old Post Office tea room in Chapel of Garioch for a hot cuppa and a slice of the world's best sticky ginger cake.
Difficulty: 3-4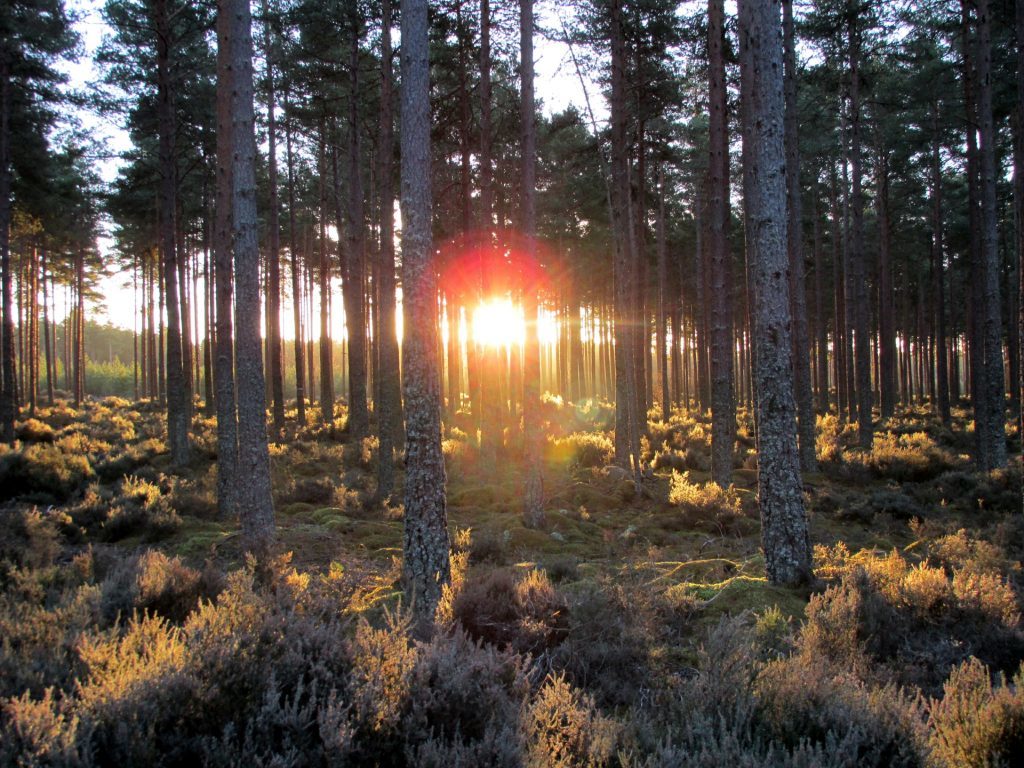 8. Culbin Forest Hill
Nr Forres
Culbin Forest is a pine wood of outstanding beauty on the Moray Coast.
With with easy to follow waymarked trails, fabulous flora and fauna, an array of bird life and
stunning sand dunes along its shore to explore, it's a haven for walkers and nature lovers.
The hike is 6km (3.5miles) and takes up to two hours to complete, but it will blow you away!
Best bits: The spectacular viewing tower offering a fabulous panorama over the treetops and dunes and out to sea.
Difficulty: 1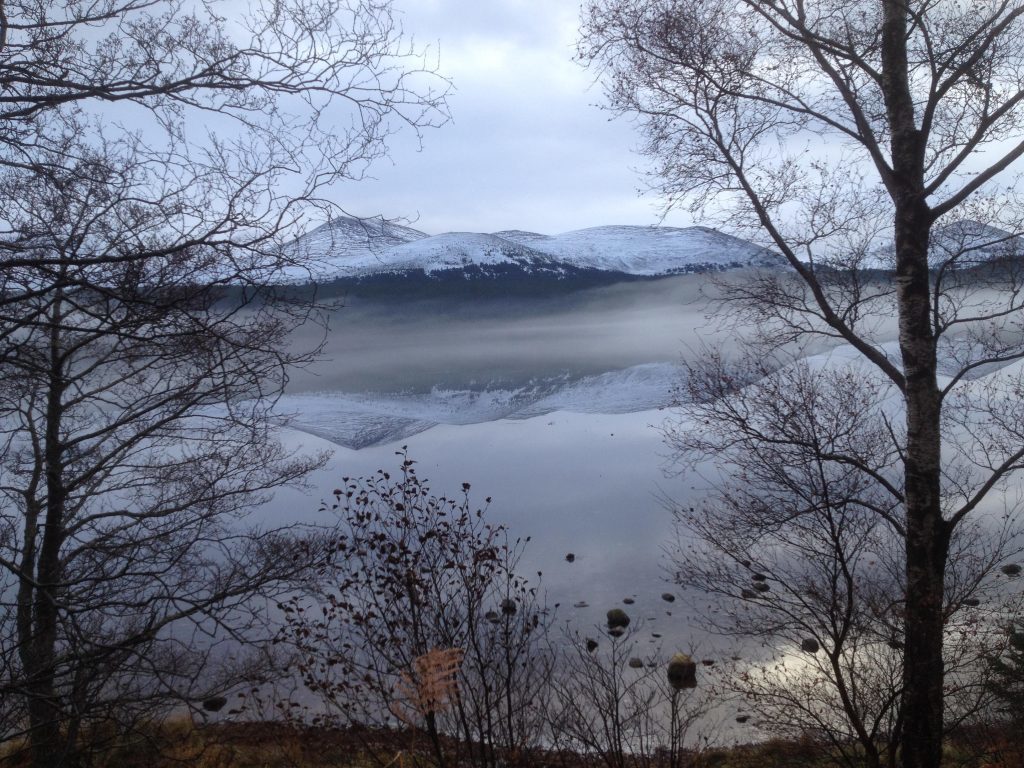 9. Loch Morlich Circular
Nr Aviemore
Loch Morlich sits in the spectacular Cairngorms and is jaw-droppingly beautiful, with snow dusted mountains mirrored in its deep, still waters.
This circular walk covering 6km (3.5 miles) is on some of the finest forest trails in the country, mostly level and firm underfoot.
It should take around two hours.
Best bits: A visit to Santa's reindeer at the nearby Cairngorm Reindeer Centre.
Difficulty: 1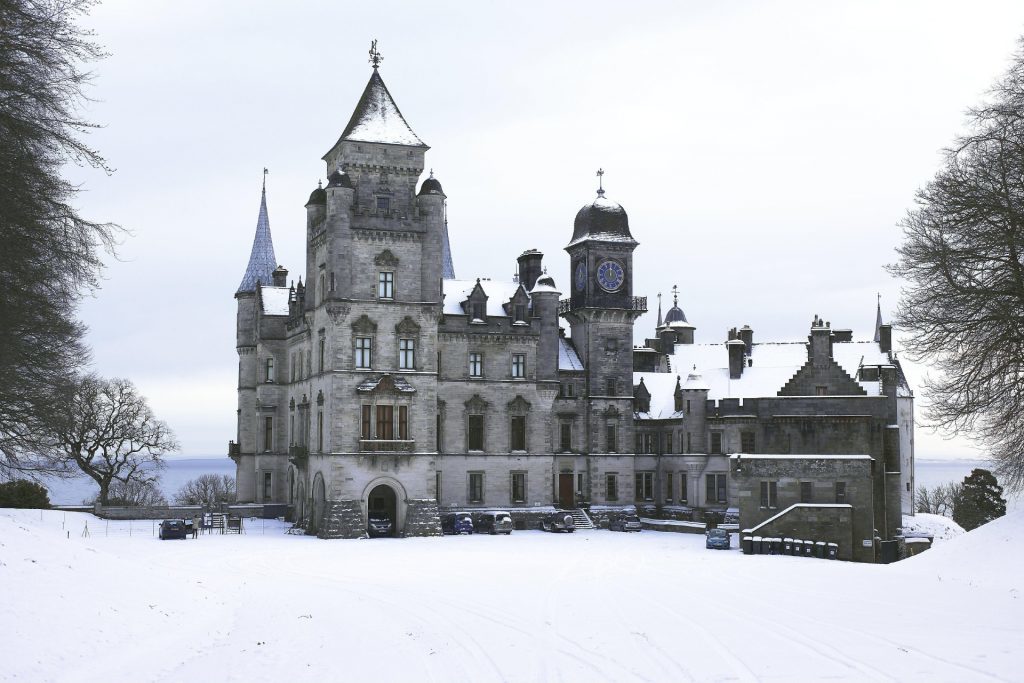 10. Brora to Golspie Coastal Walk
Sutherland
Prepare to be amazed on this beautiful walk following the coast between Brora and Golspie.
Covering 11km (7 miles) this three to four hour trek shows the Sutherland coast at its best. And
although it's quite a long hike, it's pretty easy going, following good paths along dunes and field edges.
This captivating hike offers points of interest at almost every turn, taking in tiny, picturesque harbours and glorious – and often deserted – sandy beaches.
If it's ancient history you're after, you won't be disappointed by the well-preserved iron-age broch you'll find along the way.
But for us the pièce de résistance has to be fairytale Dunrobin Castle.
The castle is the most northerly of Scotland's great houses and the largest in the northern Highlands.
It is also one of Britain's oldest continuously inhabited houses dating back to the early 1300s.
Dunrobin also boasts stunning gardens.
Best bits: Dunrobin Castle, modelled 150 years ago on the Palace of Versailles in France
Difficulty: 2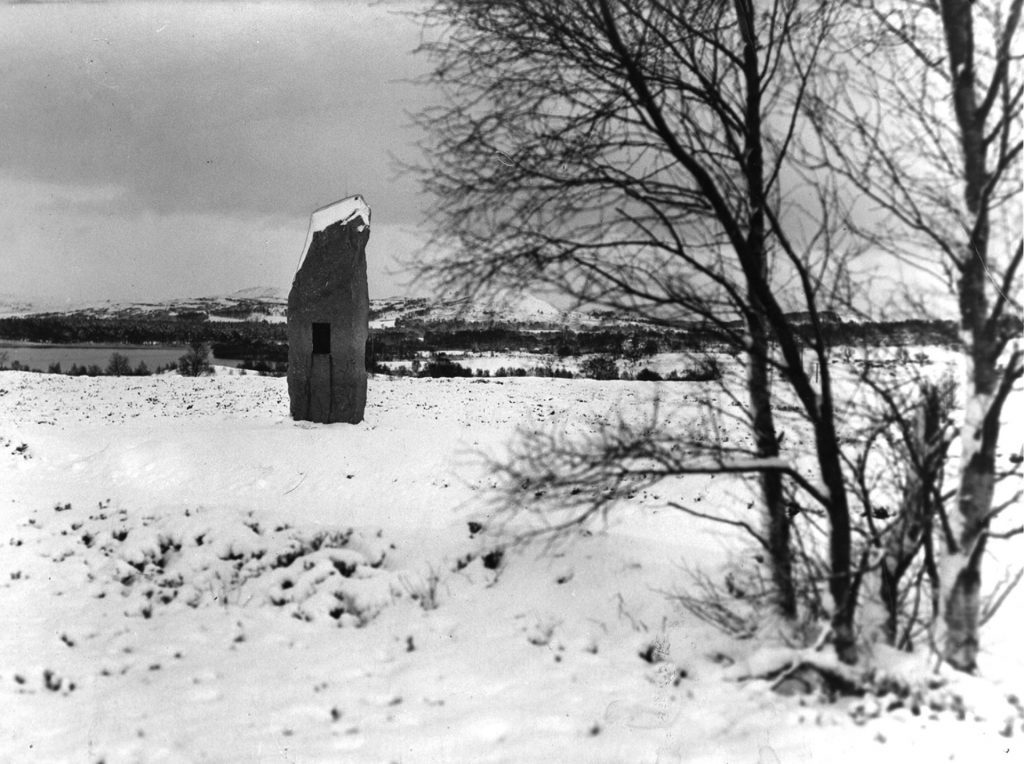 11. Culblean Circuit 
Nr Aboyne
This circular, 6.5 km (4 mile) walk takes in an impressive geological feature known as the Vat, a deep, water-gouged bowl created 13,500 years ago.
It then rises through pleasant pinewoods and open countryside to make a two-hour circuit through the Muir of Dinnet nature reserve.
The paths are generally good, but take care as you enter the Vat as the rocks are slippery.
Best bits: The Vat which in the 1600s was the hiding place of notorious bandit Patrick MacGregor.
Difficulty: 2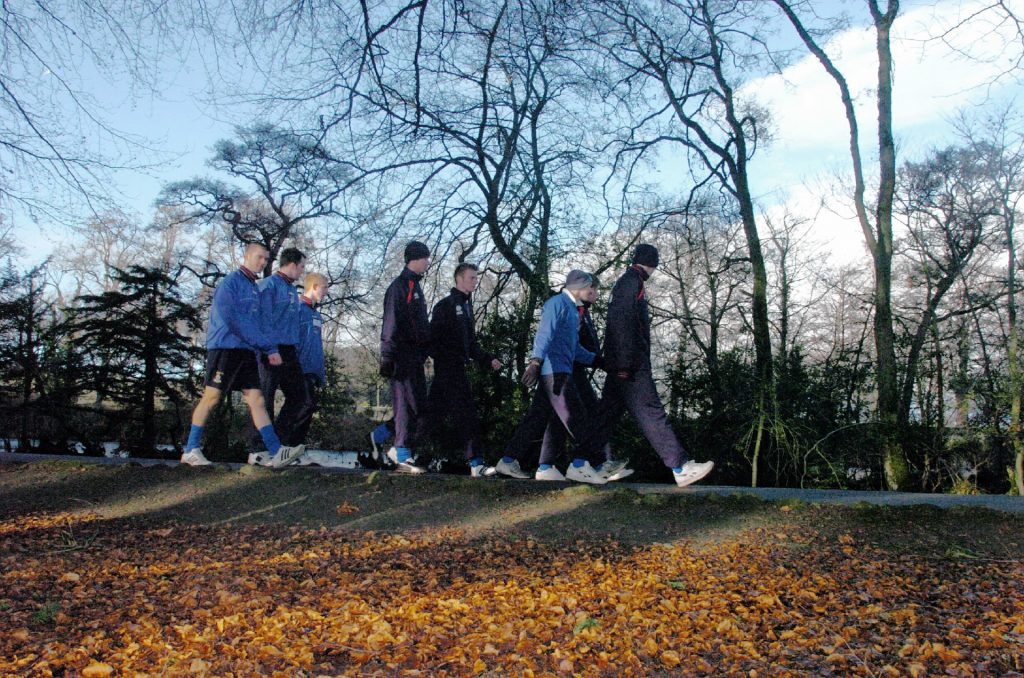 12. Ness Islands Walk
Inverness
Not all walks around Inverness and Loch Ness involve hiking boots and rucksacks.
This Highland gem offers some great sights for very little effort.
It involves a pleasurable yet short and gentle stroll from vibrant Inverness City Centre to its captivating islands; a cluster of tiny but incredibly picturesque isles in the middle of the River
Ness, linked by a series of Victorian suspension bridges and punctuated with pretty period lamp posts.
Walking here on a winter's evening is particularly magical.
Suitable for all fitness levels and abilities, this 5km (3 mile) stroll can last as long as you like but usually takes just a couple of hours.
And it connects with attractions such as Whin Park, the Botanic Gardens and St Andrew's Cathedral.
Best bits: The wildlife. Watch out for the seals between the road bridges.
Difficulty: 1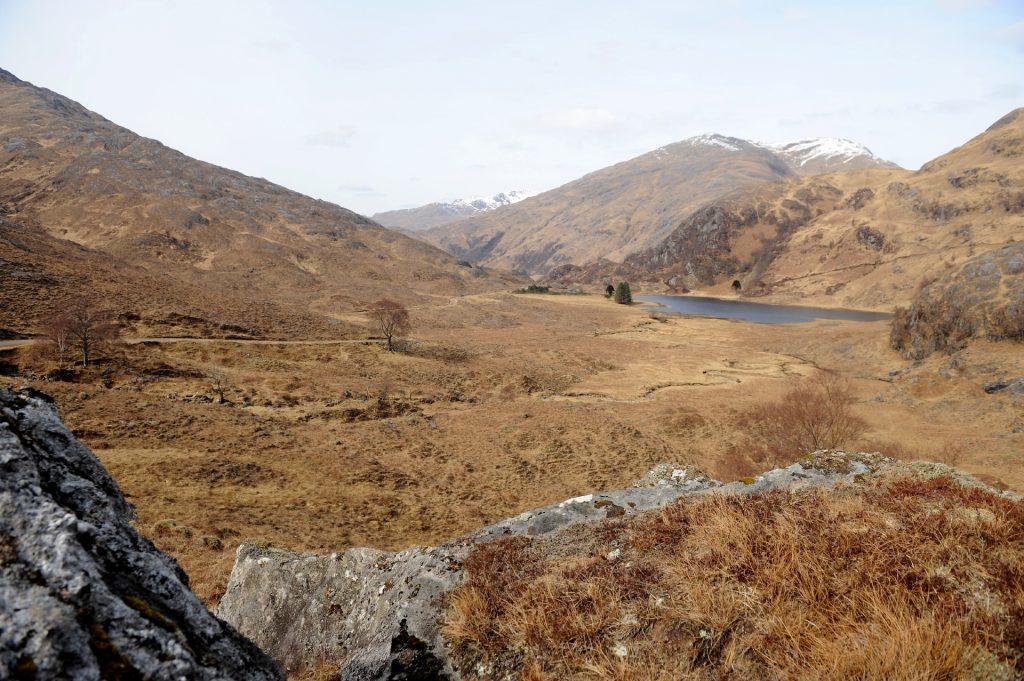 13. Old Road to Kinloch Hourn
Invergarry
This walk combines the wild mountain scenery of Knoydart with the fjord-like upper reaches of Loch Hourn.
Starting from the road at Loch Hourn it follows the lochside path before taking in Barrisdale Bay
and Loch an Dubh-Lochain and ending at Inverie.
It's a long, but not too arduous trek, of just over 31 km (19 miles).
Best bits: Look out for the herons circling their heronry on Eilean Mhogh-sgeir 200 metres offshore. The wildlife here is amazing.
Difficulty: 2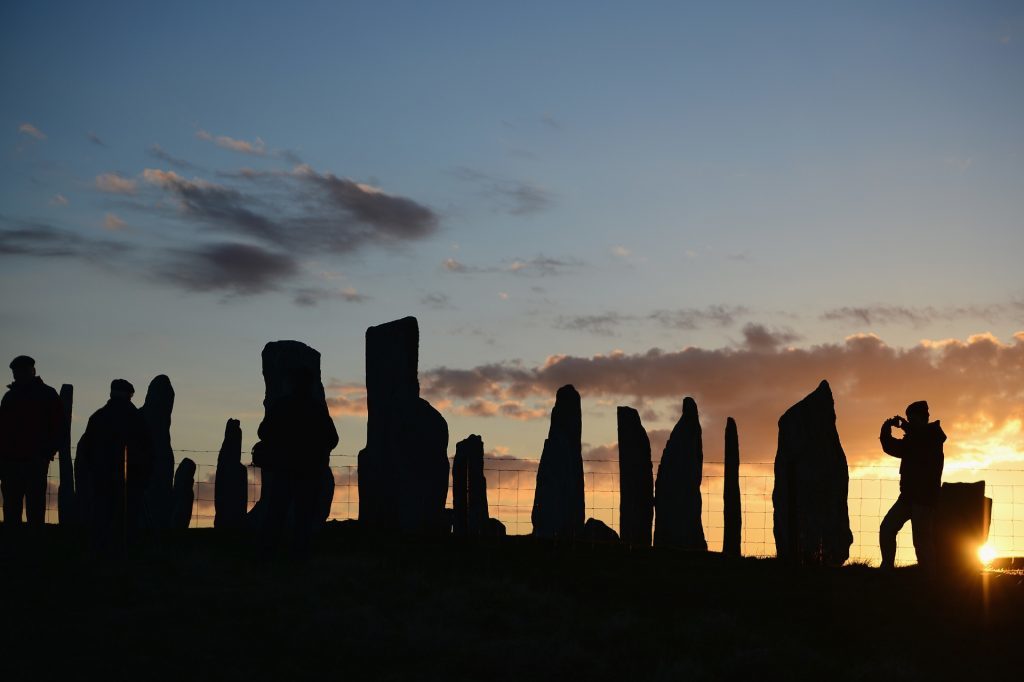 14. Callanish Standing Stones 
Isle of lewis
The 5,000 year old Callanish stones are one of the world's most important prehistoric sites.
A walk here on a crisp winter's day is truly awe-inspiring.
The trek is 3.75km (2 miles) and includes two further but smaller stone circles nearby.
It takes about an hour to complete.
Best bits: The visitor centre at the Stones provides a warm welcome along with some very tasty treats.
Difficulty: 1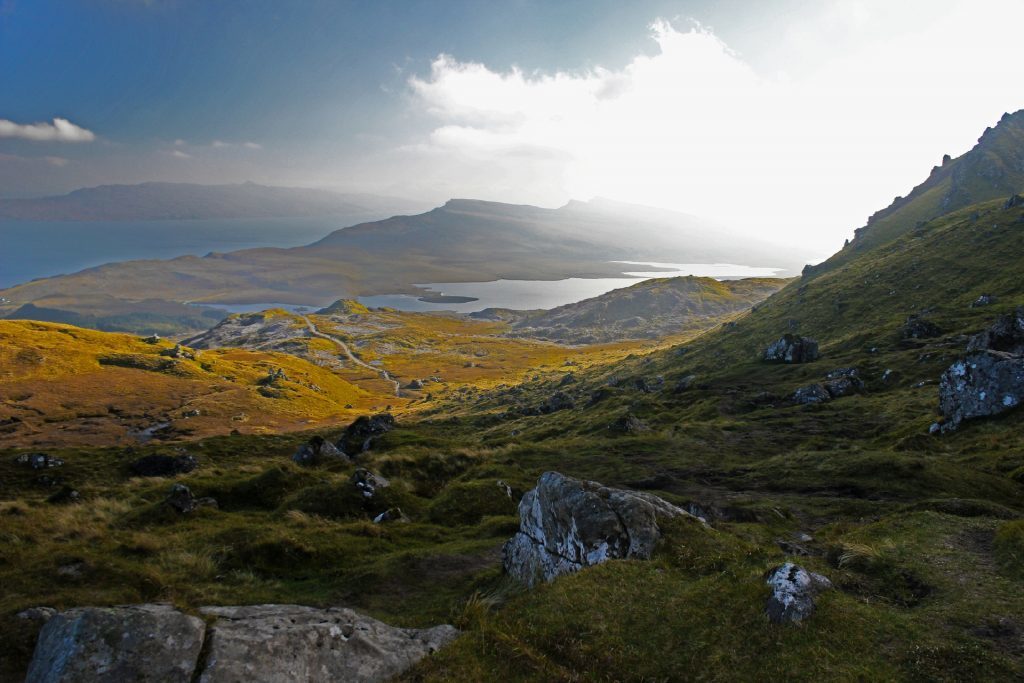 15. Torran Circuit
Raasay, Nr Skye
Raasay offers a pretty landscape with pockets of woodland and this 5.5km (3 mile) circular walk is a joy.
It starts from the end of Calum's Road in the north of the island and is on largely clear
paths which are steep and boggy in places.
Best bits: Calum's Road. It took the late crofter and lighthouse keeper Calum MacLeod 10 years to build this stretch of road entirely by hand.
Difficulty: 2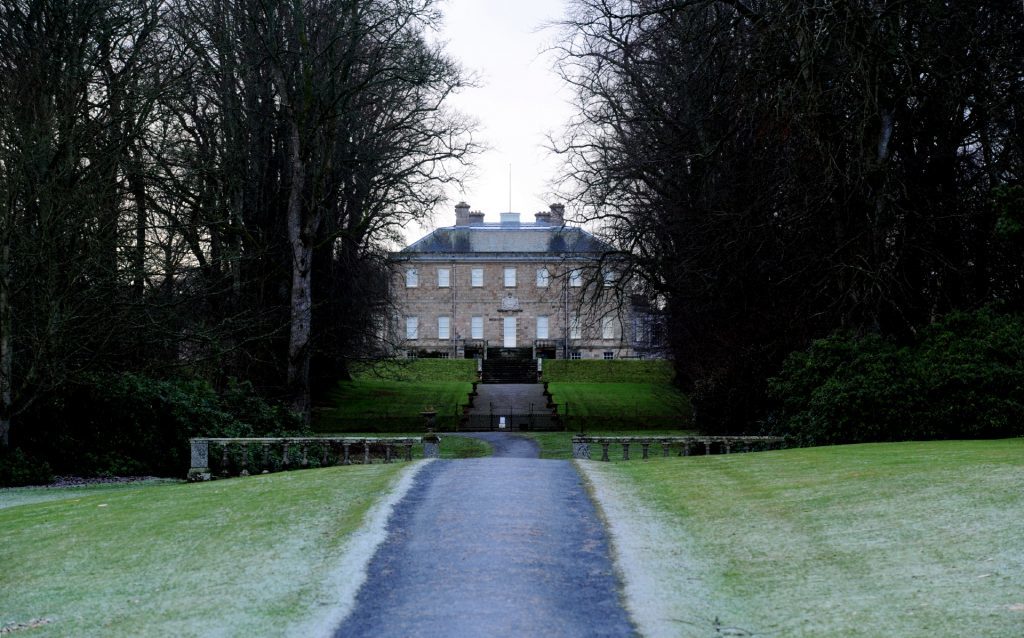 16. Haddo House
Nr Ellon
Explore the parkland of stately Haddo House, taking in lakes, magnificent trees and
rhododendrons, bird hides, a children's play area and the chance to visit its grand mansion, shop and tearoom.
The park is home to a wide range of wildlife including red squirrels who are especially visible in winter.
This 3.5km (2.25 mile) stroll takes about an hour.
Best bits: The ducks. Take some bread with you to feed the park's
feathered friends.
Difficulty: 1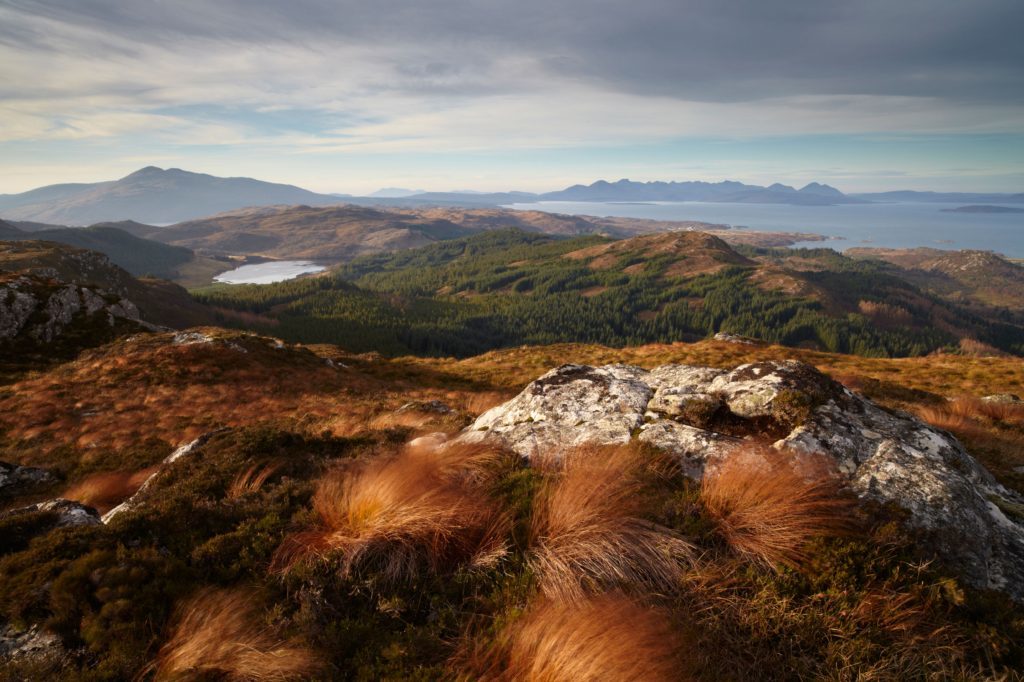 17. Plockton Crags and The Two Lochs
Kyle of lochalsh
With its swaying palms, blue seas and coral beaches, who would believe this is Scotland?
But picturesque Plockton in the north west has all of this to offer and more.
The village nestles in a sheltered bay overlooking dramatic Loch Carron where it is caressed by the warming influences of the Gulf Stream.
There are fabulous walks, wildlife watching, sailing and sea kayaking, and the village has a great selection of accommodation and eateries to appeal to most tastes and pockets.
But it's the walking that's the greatest draw.
From Plockton the transmitter mast on Carn a Bhealaich Mhoir is prominent, but reaching it is much easier than might be expected.
This 9km (5.75 mile) trek is on good tracks and has stunning views, passing two lovely lochs.
Allow up to four hours.
Best bits: Calum's Seal Trips. With regular sailings from Plockton, Calum promises a free trip if the seals can't be seen.
Difficulty: 2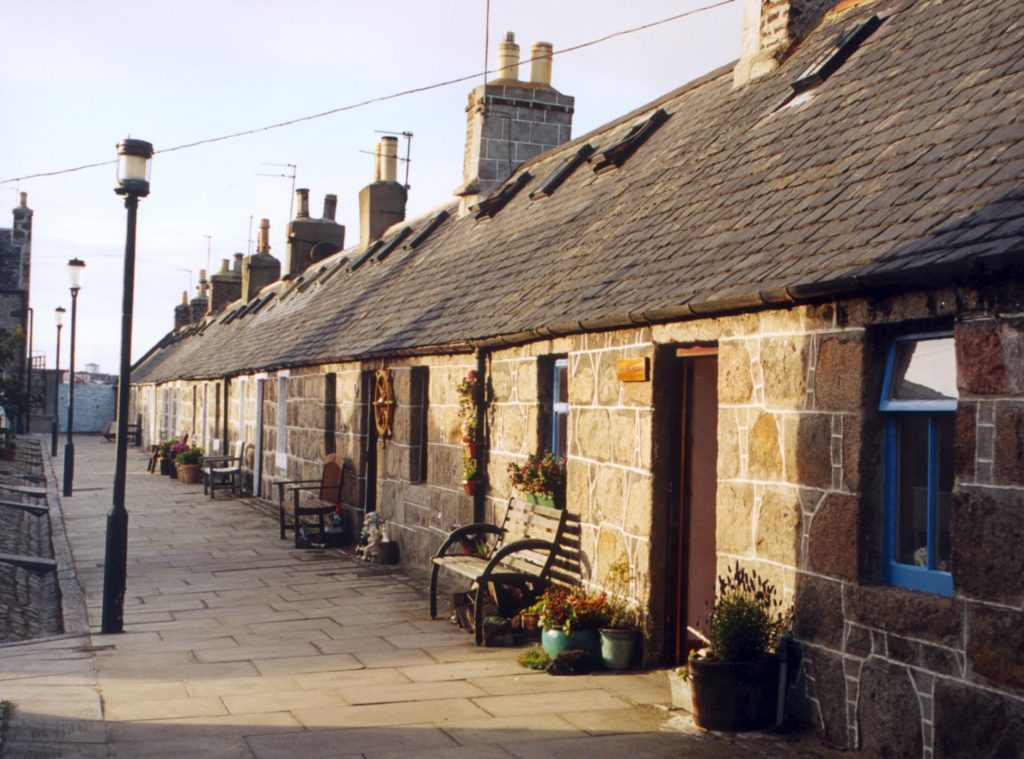 18. Footdee & Harbour
Aberdeen
The historic fishing "village" of Footdee, pronounced "Fittie" by locals, is one of the most unusual in Britain.
An enchanting hamlet designed in the mid-19th Century by John Smith, the architect responsible
for Balmoral Castle, it is incongruously surrounded by the sprawling Granite City, Europe's modern oil capital.
A visit here is like stepping back in time. This village has quaint little cottages organised
around squares which they face, with their backs to the raging storms of the North Sea.
It's flagstone pavements are punctuated by pretty Victorian lamp posts and quirky shacks
have been erected in higgledlypiggedly fashion.
The 4.75km (3.5 mile) walk fringes the busy harbour and returns via the city's beach.
Best bits: Check out the work of Fittie's North Square artists Teresa A. Bennett and Shelagh Swanson. Studio visits by appointment.
Difficulty: 1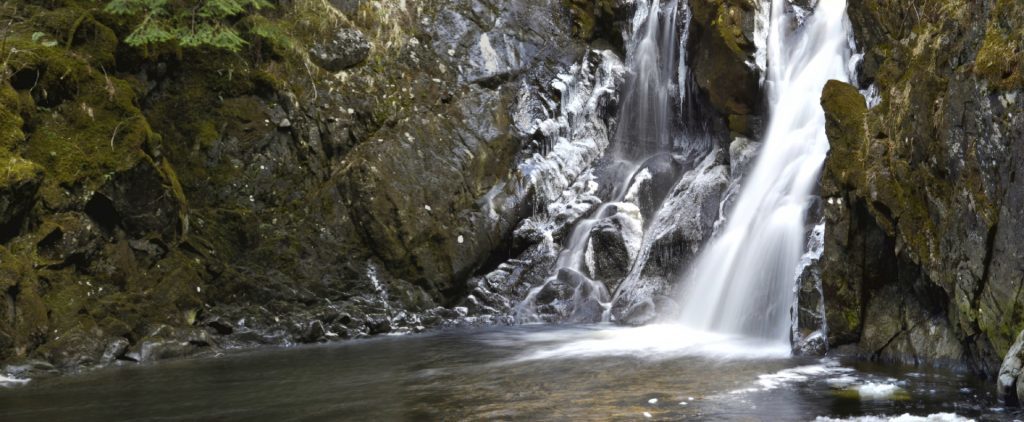 19. Plodda Falls
Tomich
Plodda – in spectacular Glen Affric – has to be one of Scotland's most thrilling waterfalls.
You will be overawed as the mighty falls plunge a staggering 46m (151ft) to the forest floor below.
You start the 2.5km (1.5 mile) walk from the forest car park.
The trek, on good paths, takes about an hour and meanders through woodland where magnificent Douglas firs rise up like the pillars of a natural cathedral.
The roar of the falls can be heard long before you reach them.
There is no mobile signal here so be sure to have all the information you need before setting-off.
Best bits: Getting to the falls is an adventure in itself – 8km (5 miles) along a track just beyond the picture perfect Victorian village of Tomich.
Difficulty: 1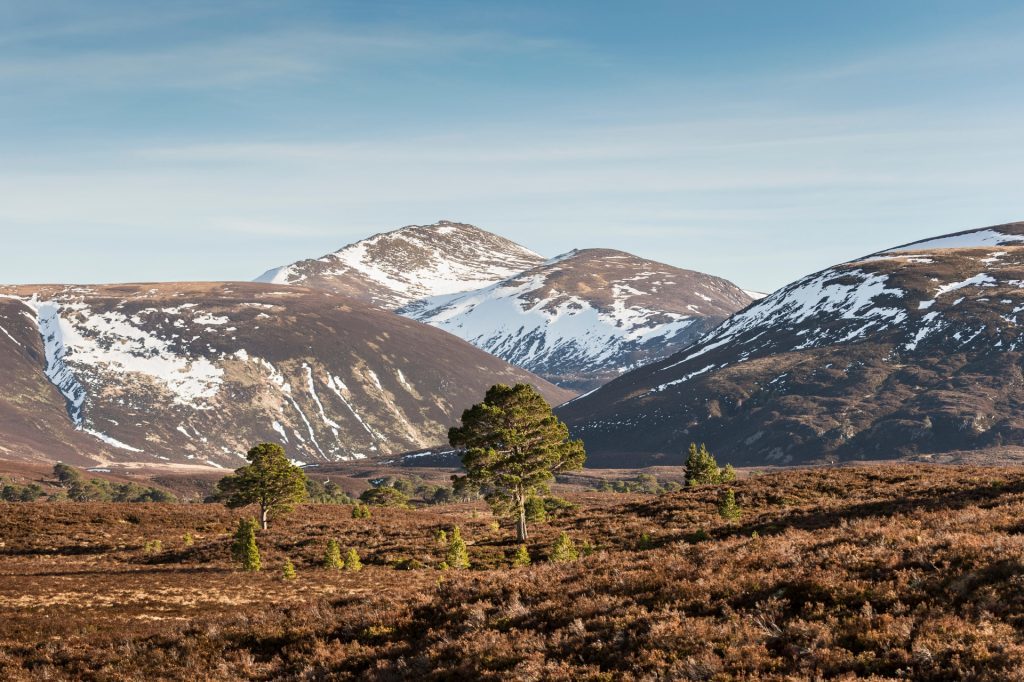 20. Ryvoan Pass
Nr Aviemore
This magnificent outing, from Glenmore to Nethy Bridge, features
beautiful Lochan an Uaine.
The trek is 14.5km (9 miles) and takes about 4-5 hours to complete.
Best bits: Great views of the Cairngorm mountains and lovely bakes at Nethy House Cafe.
Difficulty: 3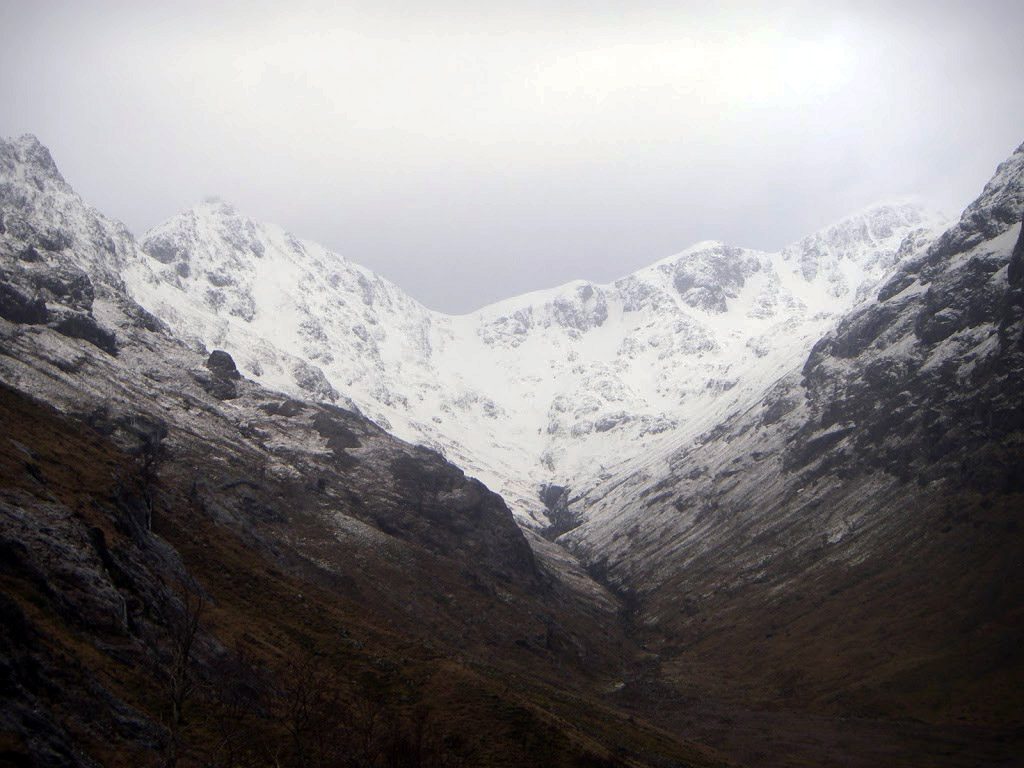 21. The Lost Valley (Coire Gabhail) Glen Coe
Fort William
Glen Coe, on Rannoch Moor, is an area of outstanding natural beauty.
One of Scotland's most historic locations and recently voted its most romantic, this intensely dramatic glen – dubbed The Lost Valley – will touch your soul and haunt you long after your sturdy walking books have left its soil.
This was the place where, in February 1692, amid swirling snow, the Campbells struck in the dead of night and massacred the McDonalds as they slept.
As the song remembering the dastardly deed says: "Cruel is the snow that sweeps Glencoe…"
So you'll need your wits and your stamina, too, when heading here in
winter. The hike through the valley where the ill-fated McDonalds hid their stolen cattle is a tough and rocky climb and requires some scrambling along the way.
You should be sure you are kitted out for sub-zero temperatures too.
This walk covers 4km (2.25 miles) and takes around three hours.
Best bits: The views here are among the country's most dramatic and not to be missed.
Difficulty: 5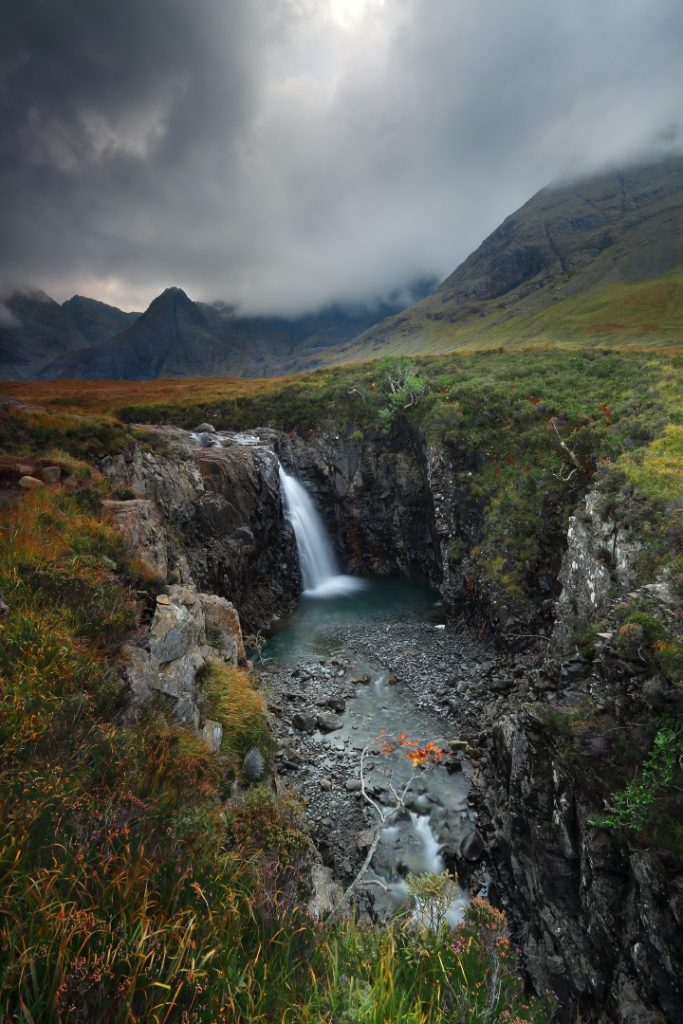 22. Fairy Pools & Coire na Creiche, Isle of Skye
Glen Brittle, nr Portree
The beautiful, crystal clear blue pools on the River Brittle, with the dramatic Black Cuillins for a backdrop, draw more than 100,000 visitors each year.
And the Fairy Pools have been named the best place on the planet for wild swimming.
While you would be ill-advised to take a dip in winter, visiting then is the perfect time to miss the crowds.
The walk to and from these magical pools can be short or longer, depending on the weather conditions and how long you want to stay.
A short 45-minute trek uses the same route there and back and is just over 2km (1.5 miles).
Alternatively you can continue on
the path, which, when there's no snow, is clear and undulating with no real difficulties apart from being a little boggy here and there.
This route covers 8km (5 miles) and can take between two and four hours.
If the weather is good with no signs of deterioration, we recommend taking your time to savour this very special location.
You will be glad you did.
Best bits: Wheely great coffee from the Cuillin Coffee Co whose quirky mobile cafe serves the Fairy Pools (depending on conditions on the day).
Difficulty: 2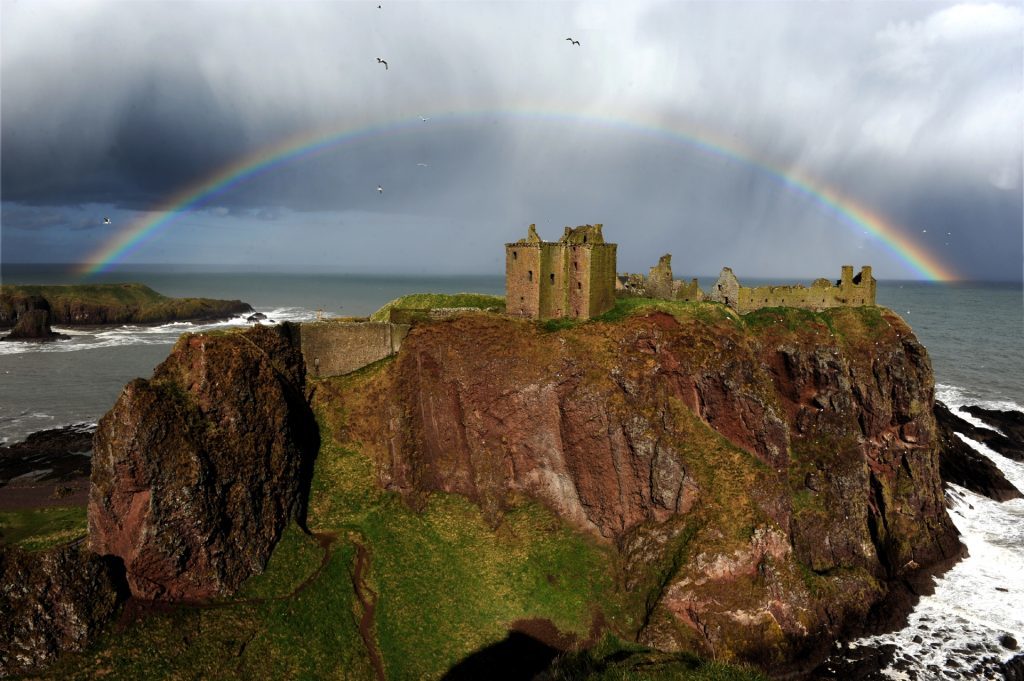 23. Dunnottar Castle
Stonehaven
Film director Franco Zeffirelli fell in love with Dunnottar Castle when looking for a location for his 1990 movie Hamlet starring Mel Gibson and Glenn Close.
No wonder.
Dunnottar is arguably the most spectacular of all ruined coastal fortresses, perched on a
gigantic rocky outcrop where it towers above the sea.
It holds many rich secrets of Scotland's colourful past and was
once home to the Earls Marischal, one of the most powerful families in the land.
William Wallace and Mary Queen of Scots, have walked its paths, and it was the small garrison here that held out against Oliver Cromwell's army to save the Scottish Crown Jewels from
destruction.
Walkers can enjoy a 5km (3.5 mile) coastal circuit which takes about two hours and starts just south of the pretty Stonehaven Harbour.
The path is well marked but includes a steep ascent and is rocky with dangerous cliff edges in places.
Best bits: Buy sweeties for the trek from Aunty Betty's on Stonehaven Promenade. Or if it's not too chilly try one of the delicious ice creams
Difficulty: 2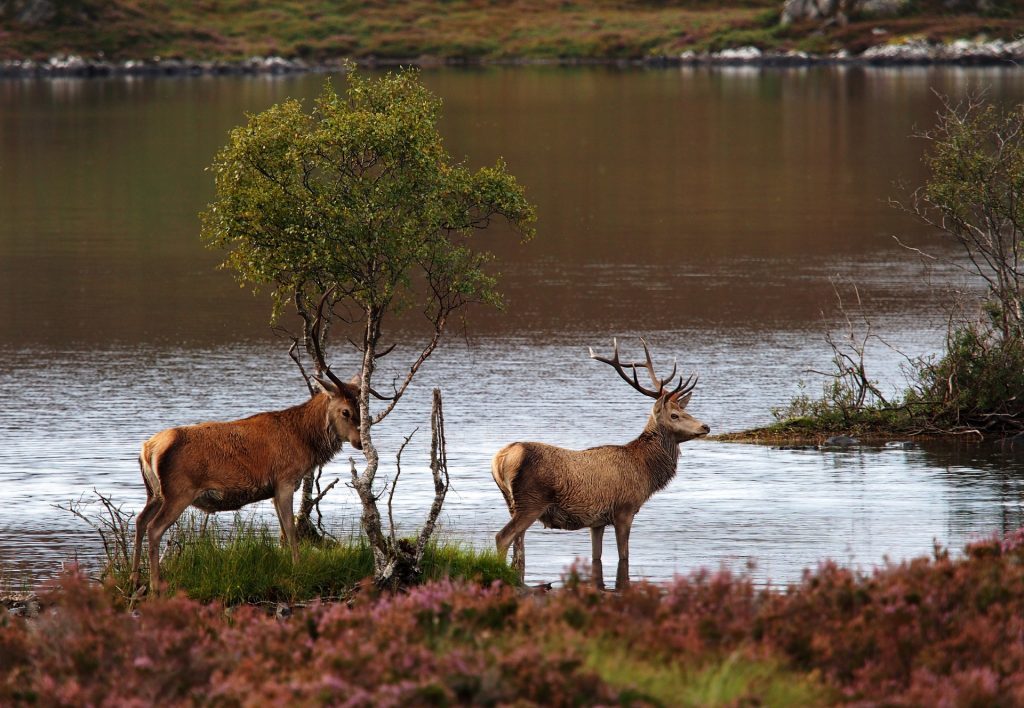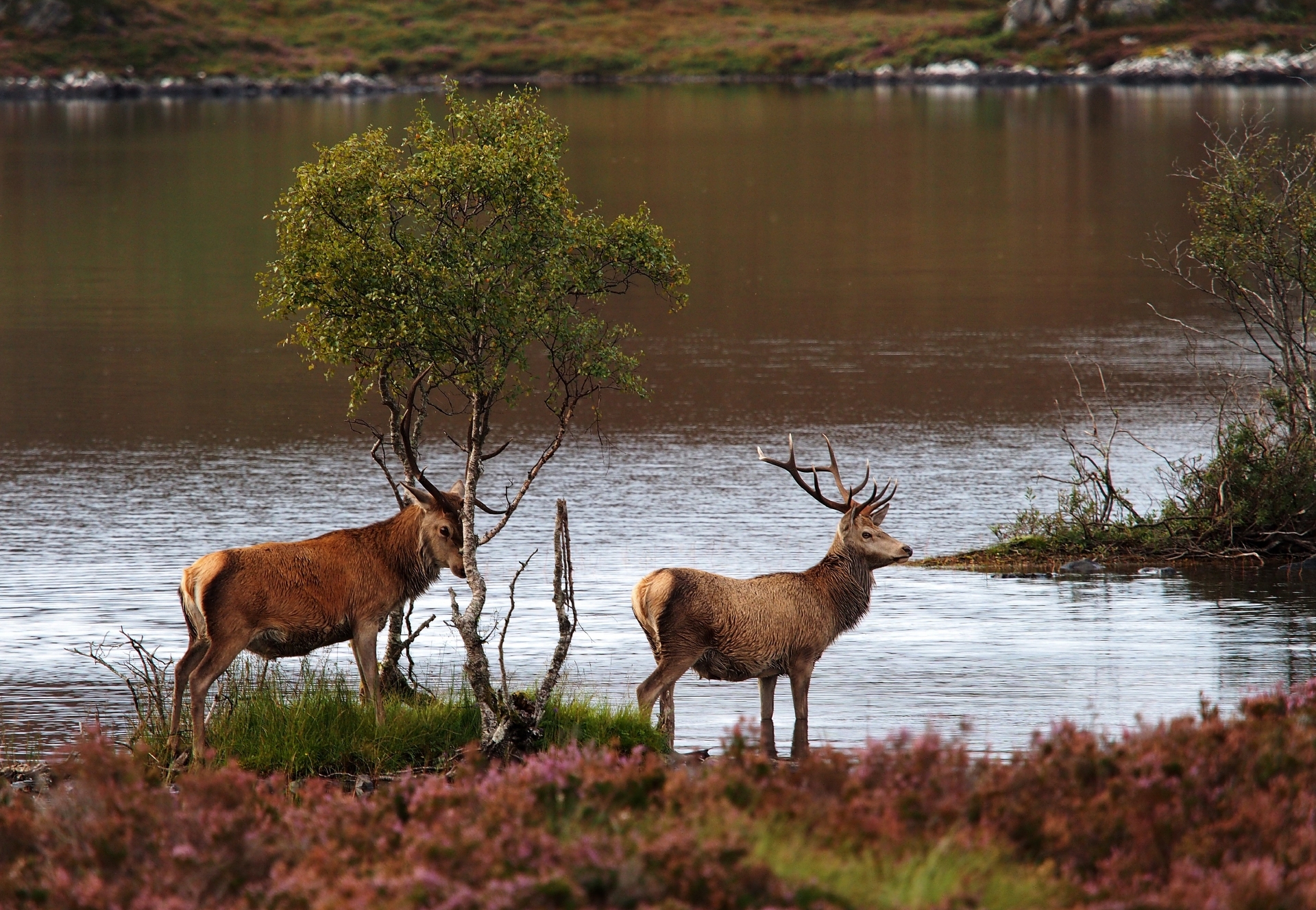 24. South Loch Ness 
Fort Augustus
Running for almost 50km (31 miles) from Loch Tarff to Inverness, this spectacular trail explores the varied landscape on the quieter side of Scotland's most famous loch.
The hike is relatively easy, mostly following well-marked paths, but it is long.
We prefer to break it into stages with the second our favourite for superb panoramas over Loch Ness.
Best bits: The Fair Haired Lad's Pass – a highlight of the whole route for its superb views over Loch Ness.
Difficulty: 2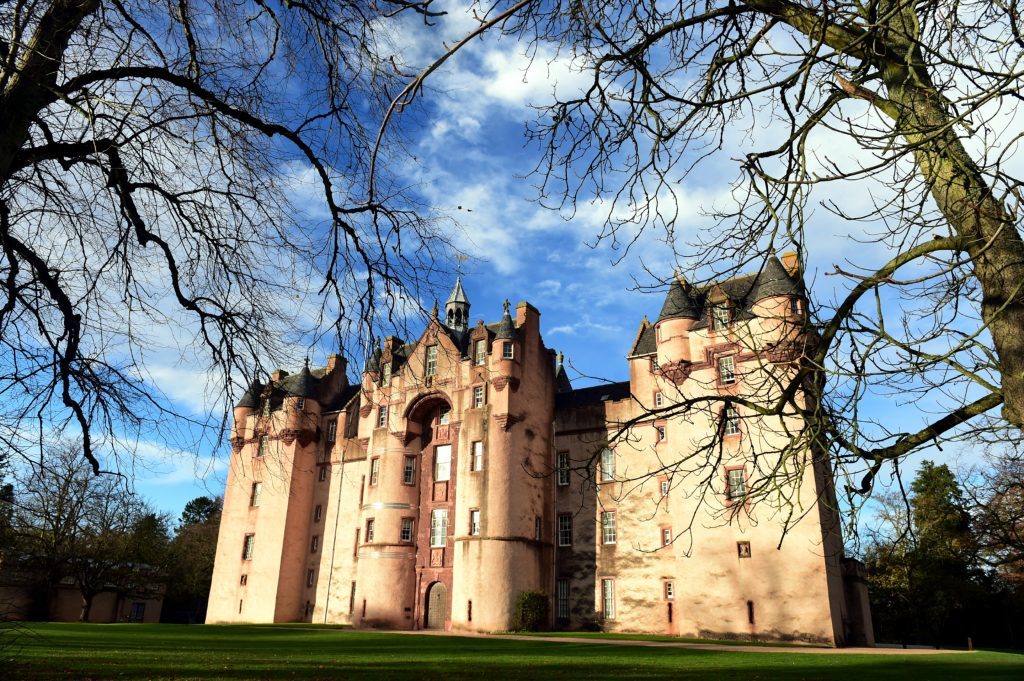 25. Fyvie Castle
Nr Turriff
A leisurely stroll from the pretty Aberdeenshire village of Fyvie to its castle and grounds is a joy.
This trek of 4.75 km (3 miles) is on a minor road, woodland path, and waymarked estate paths.
The ancient castle with its Victorian racquets court, tearooms and gift shop is well worth a visit.
But we love the walks around its beautiful gardens, grounds and loch.
Best bits: Spy on the birdlife from the specially built hide or feed the swans and ducks beside the old boathouse.
Difficulty: 1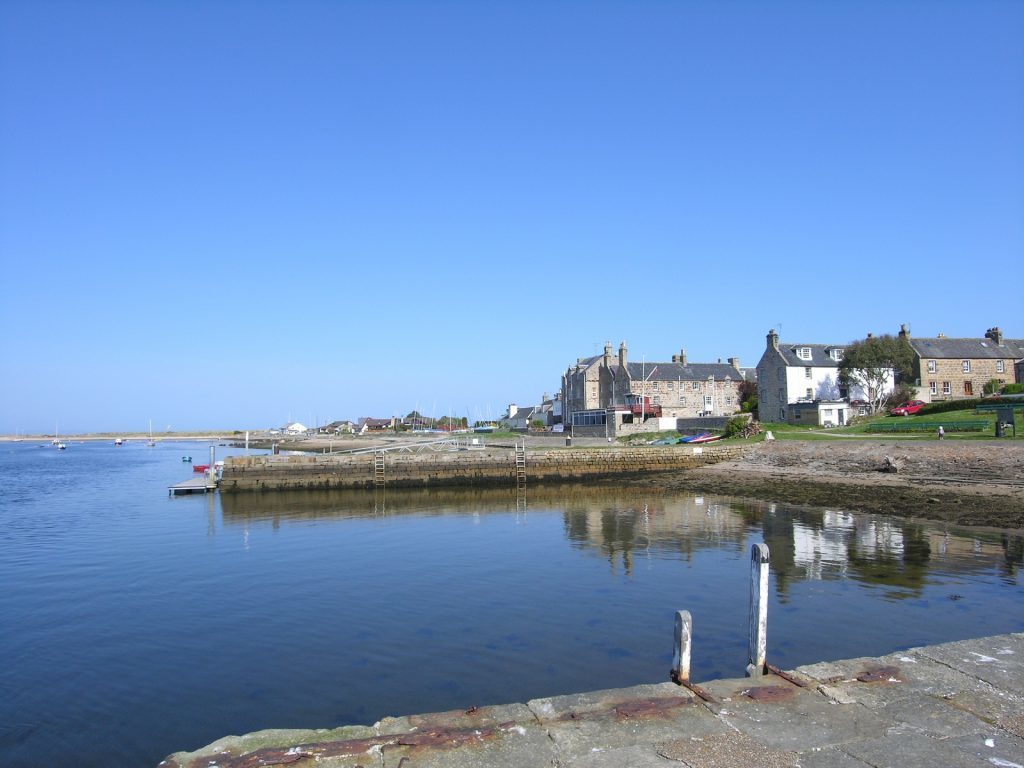 26. Findhorn Circular
Nr Forres
This is a lovely circular walk taking in Findhorn village in Moray, the shingle spit overlooking enchanting Findhorn Bay and the sandy beach nearby.
Findhorn is a wonderful place to spend the day and in winter, when the summer crowds have gone, it's even more special.
This walk starts at the West Dunes Car Park and continues for 4.75km (3 miles).
Best bits: Stop for a tasty treat at waterside Bakehouse. This place is fabulous – but call first to check winter opening times.
Difficulty: 1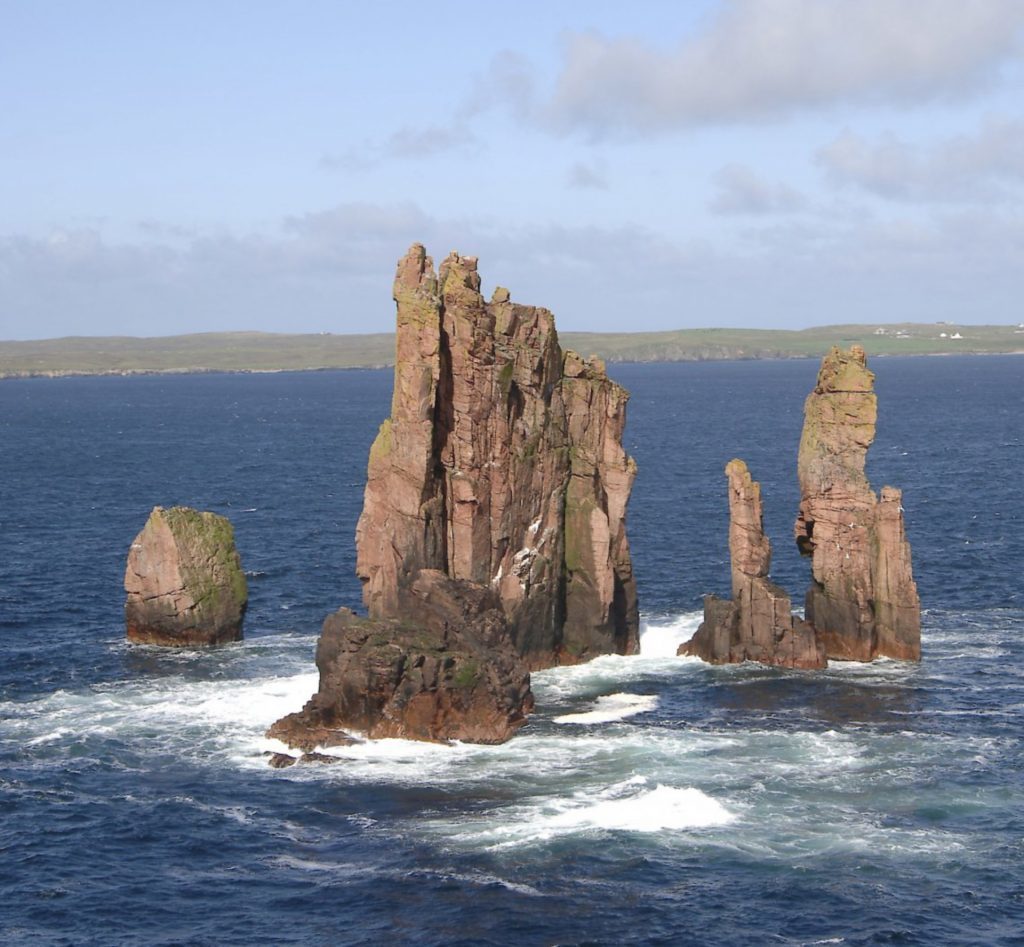 27. Hillswick Ness Circular
Hillswick, Shetland
This is one of the most spectacular walks in Shetland with remnants of Neolithic times along the way.
There are no paths on this 8km (5 mile) trek and the terrain is rough and crossed by several streams.
Walking is not advisable in windy, foggy or other extreme weather, but the right conditions afford some fabulous cliff scenery.
This is a moderate to challenging hike taking around five hours. It starts
at the car park by The Booth.
Best bits: The Booth which dates back to 1684 and is now a vegetarian café with profits supporting the wildlife sanctuary next door. Open weekends.
Difficulty: 4/5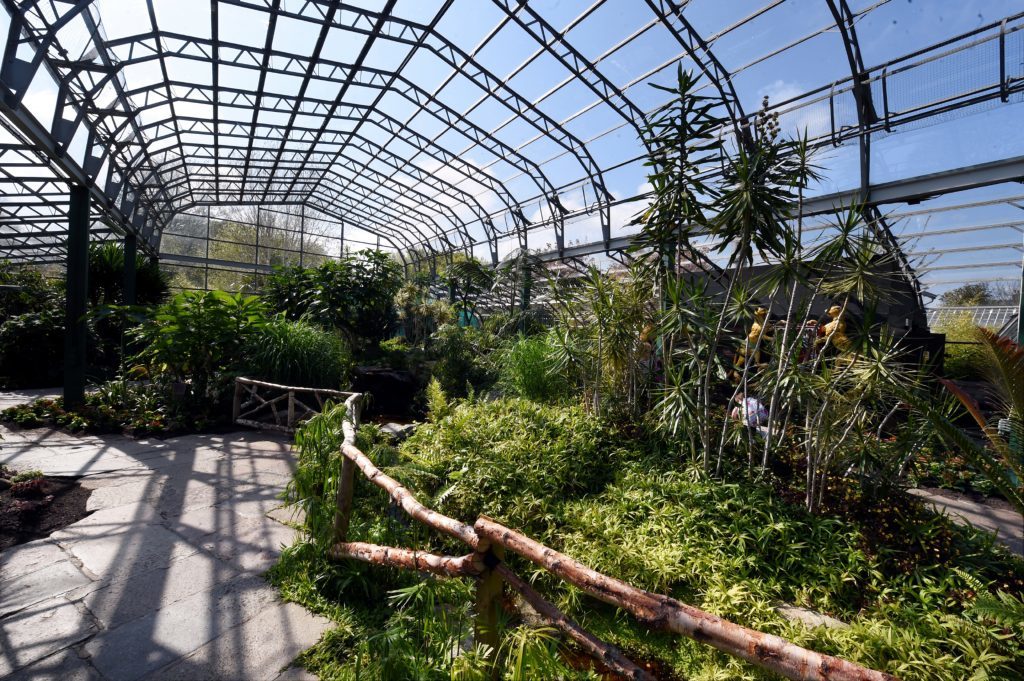 28. Duthie Park and the River Dee
Aberdeen
Explore the Granite City's glorious Duthie Park and its Winter Gardens, before heading out of
the city along the banks of the mighty River Dee.
Rough fishermen's paths lead out to Cults from where the much more straightforward return walk heads back along the old Deeside railway.
This 11km (7 mile) trek takes about four hours.
Best bits: The David Welch Winter Gardens offers a great place to get out of the weather and there is a cafe for a hot drink.
Difficulty: 1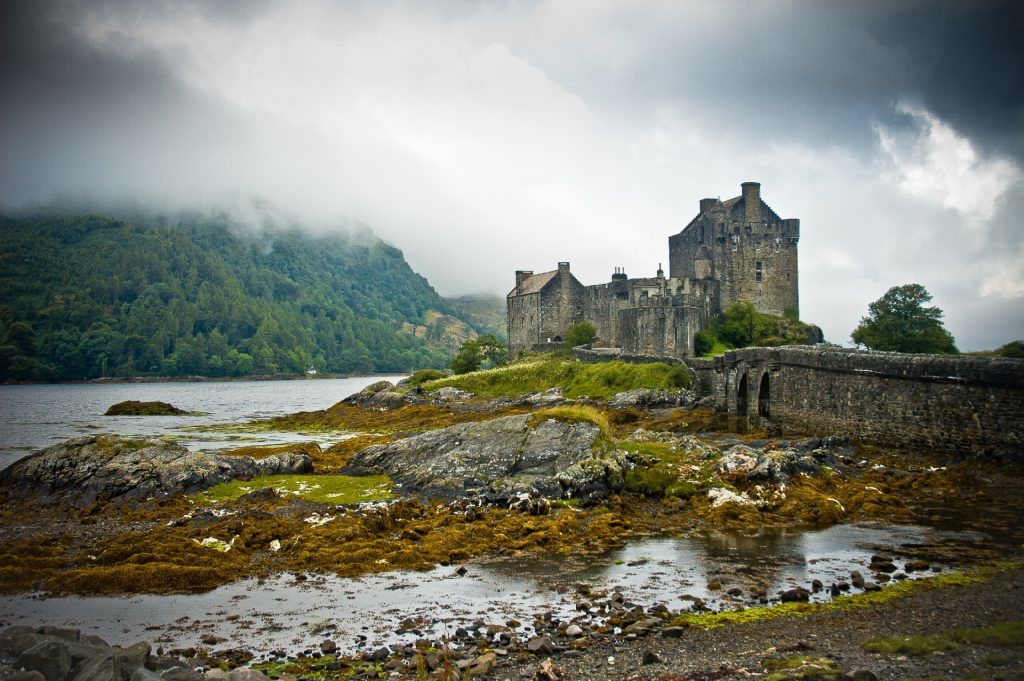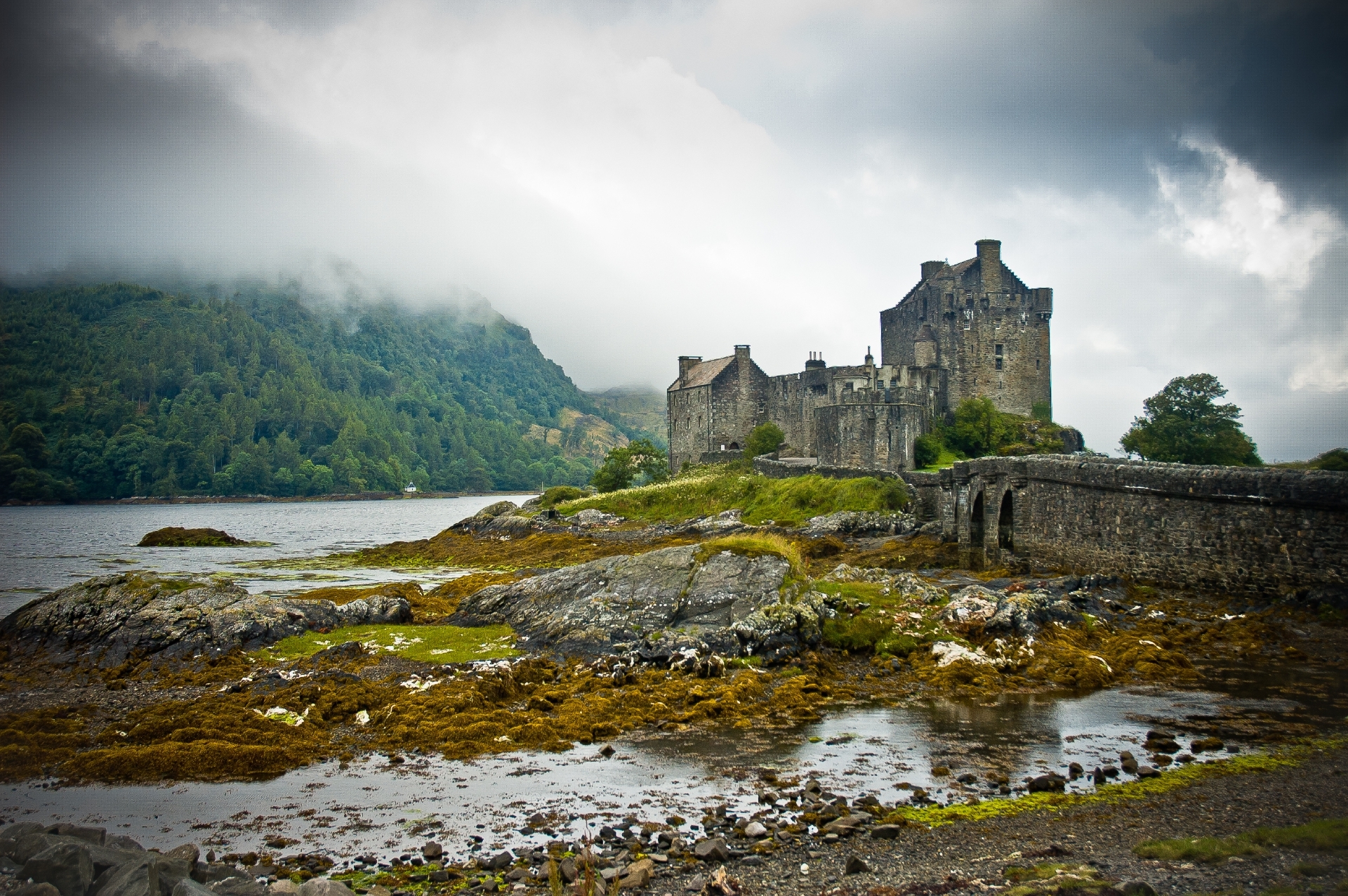 29. Caisteal Grugaig (Dun Totaig) Broch from Letterfearn
Nr Shiel bridge
It has to be the most dreamy and iconic image of Scotland, recognised throughout the world.
Romantic Eilean Donan Castle sits on an island where three great sea lochs meet and has some of the country's most majestic scenery for its
backdrop.
It is no surprise then that this gem on the Kyle of Lochalsh is now one of the most visited and important attractions in the Highlands.
The first fortified castle was built here in the 13th Century and stood
guard over the lands of Kintail. Since then, at least four different versions of the castle have been built as the feudal history of Scotland unfolded through
the centuries.
One of our most favoured walks takes in this fabulous fortress. The 6.5km (4 mile) trek along the shore of Loch Duich offers great views of the castle before moving on to the slipway
and cottage at Totaig. It then heads uphill to the impressive remains of an iron age broch.
This lovely walk takes 2-3 hours.
Best bits: A winter's picnic with a thermos of mulled wine (or a fine Highland dram) overlooking dreamy Eilean Donan.
Difficulty: 1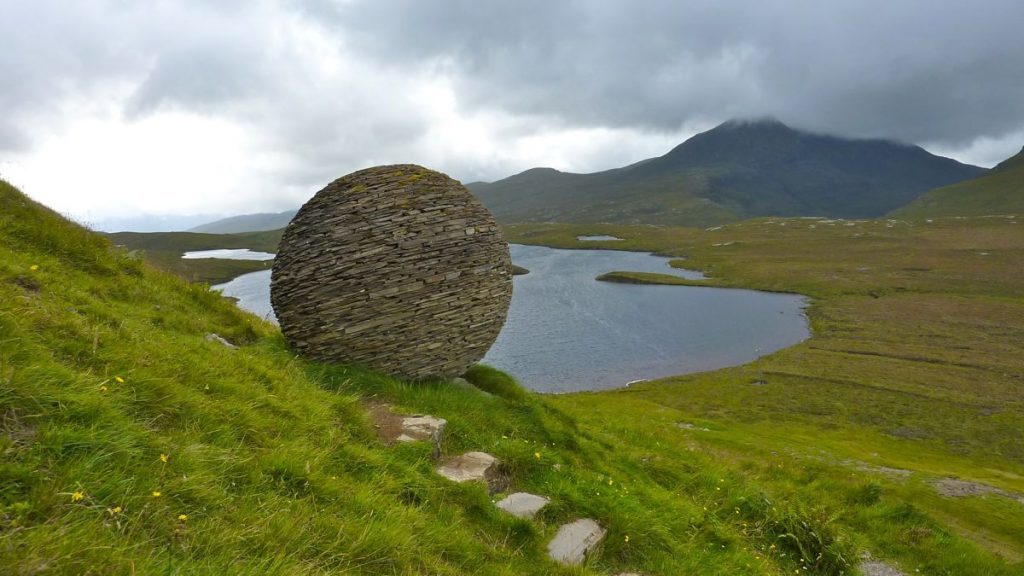 30. Knockan Crag Trail
Nr Ullapoll
At Knockan Crag you can see the marvel that allowed one of the
world's great geological mysteries to be solved.
The crag was formed by the Moine Thrust, the force of two continents crashing together, and
this trail brings it all to life.
A 2km hike (1.25 miles), it takes only an hour and includes sculptures and poetry as well as a
treasure hunt for kids.
Best bits: Make sure you have a camera because the views over
Assynt are nothing short of spectacular.
Difficulty: 1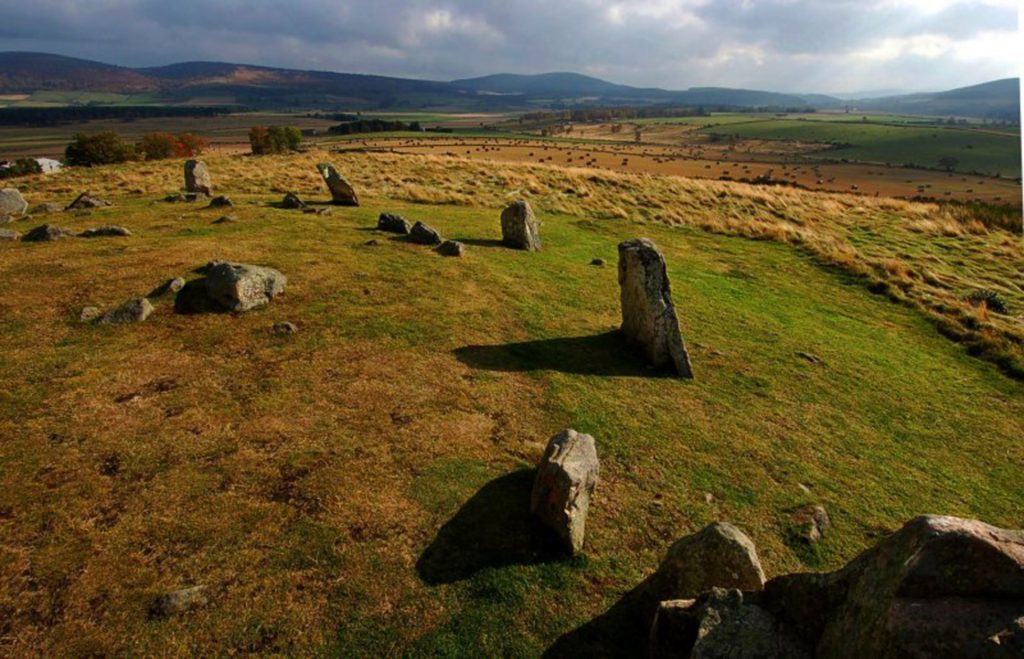 31. Tomnaverie & Drummy Wood
Nr Aboyle
Captivated by TV's mystical Outlander saga? Then you'll love this little walk which includes Tomnaverie Stone Circle, not unlike the one from which lead character Claire is swept back in time to 1743 war-torn Scotland.
This 5km (3 miles) circular trail starts at the village of Tarland before returning through Drummy
Woods, taking about two hours.
Best bits: Tarland's Aberdeen Arms, a 300-year-old inn with a real fire, real ale, and live Scottish music.
Difficulty: 1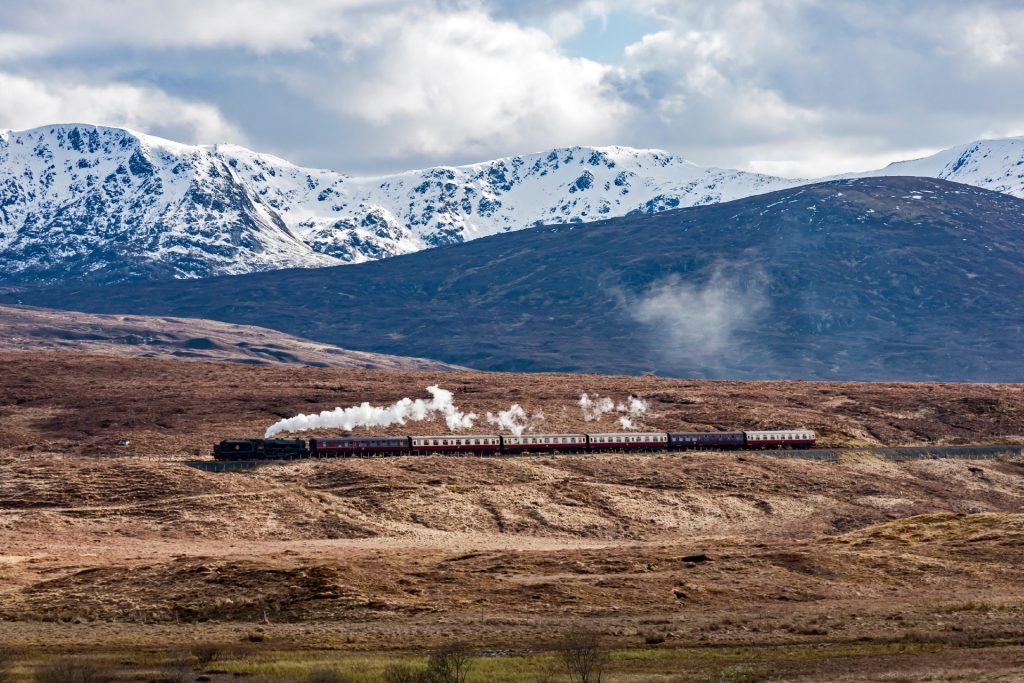 32. Sgurr a'Chaorachain
Nr Applecross
Sgurr a'Chaorachain is tucked away up the glen of the Allt a'Chonais from the main route through Glen Carron in Wester Ross.
However, there is an easier option in the shorter hill walk whose start is at the spectacular Bealach Na Ba (Pass of the Cattle) car park, 600m (2,000ft) up the hill.
Easy to reach, this trek has the most dramatic mountain views imaginable.
The track is pretty easy as far as the TV mast, but beyond it is pathless and follows a rocky ridge with steep sides.
Take great care.
Best bits: The white-knuckle drive on the hairpin Bealach na Ba road, the UK's highest, with views of Skye, Rum, Raasay, Rona, Harris, and Lewis
Difficulty: 3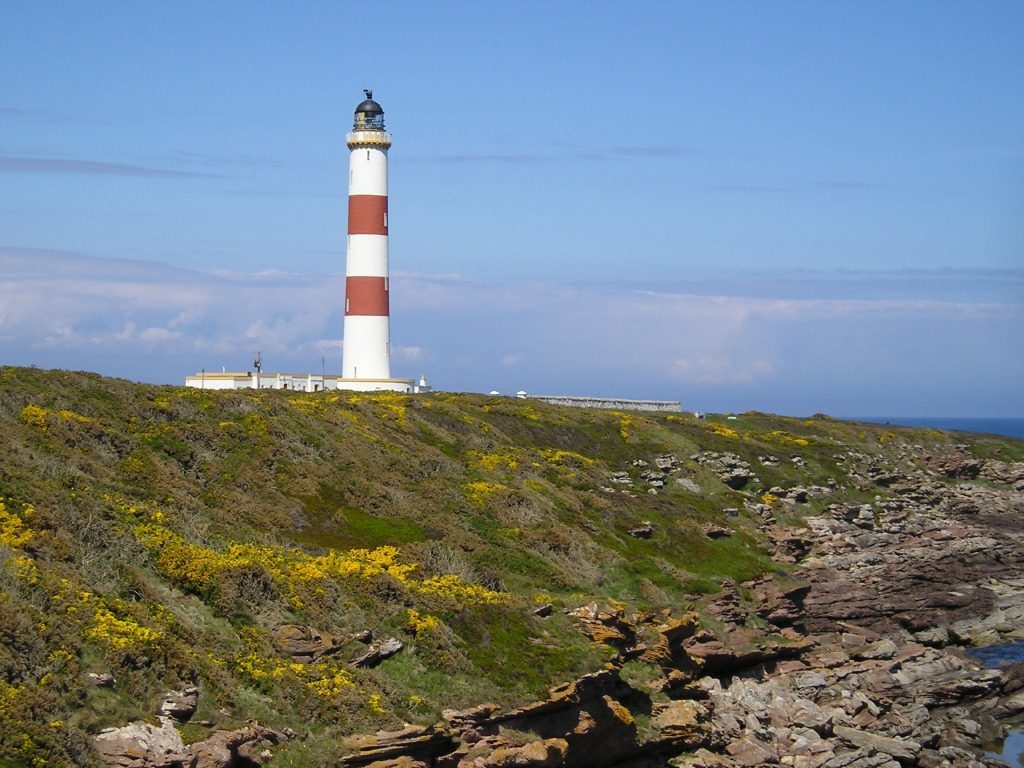 33. Tarnat Ness
Nr Tain
This fantastic circuit of the stunning Tarbat Ness headland will knock your socks off.
It passes a lighthouse and links to pretty, former fishing villages.
The hike, mostly on grassy shoreline, is quite long (14 km or 9.75 miles) and takes three to five hours. But it's worth the effort. The views are amazing and if you keep your eyes peeled you can spot dolphins, seals and seabirds.
Best bits: Tarbat Ness Lighthouse. Engineered by Robert Stevenson, it
was first lit on January 26, 1830.
Difficulty: 2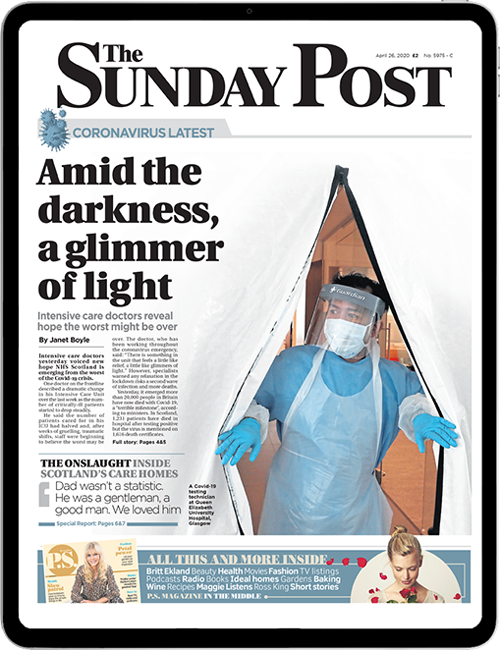 Enjoy the convenience of having The Sunday Post delivered as a digital ePaper straight to your smartphone, tablet or computer.
Subscribe for only £5.49 a month and enjoy all the benefits of the printed paper as a digital replica.
Subscribe