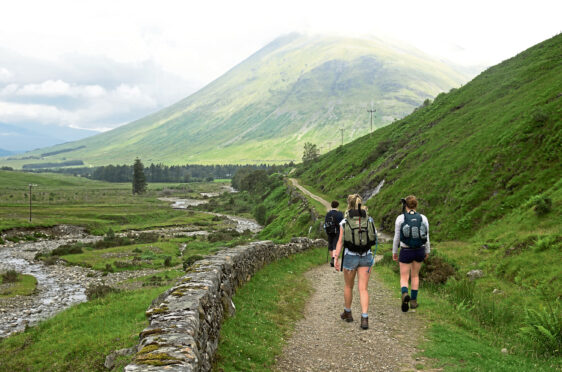 For me, Beinn nan Aighenan has to be one of Scotland's most awkward Munros. It's difficult to spell and even harder to pronounce, but toughest of all is just getting to the hill – it's among the most remote in west Scotland.
It's hidden away between Glen Etive and Glen Kinglass, tucked behind its more famous and frequently visited northern neighbours, the Munros Ben Starav and Glas Bheinn Mhor.
It's probably most often climbed – certainly by fitter Munro-baggers – as an addition to these other hills, from the Glen Etive side. It's certainly the route by which I first climbed it. It's a there-and-back from the bealach after Ben Starav if you're tackling the hills anti-clockwise from Coileitir.
Allow a couple of hours for the extra 4.5km (2.8 miles) and 550m (1,805ft) of ascent this will add to your day. Beinn nan Aighenan is not a hugely distinctive hill.
Its summit is pleasingly rocky on ascent when approached from the north side, but I think the best way up is from Glen Kinglass. It's a much longer route – but a bike cuts greatly into the distance.
When combined with its Etive neighbours, these grander, more aesthetically pleasing hills steal the limelight. Beinn nan Aighenan becomes a bit of a hassle, an afterthought – something to be ticked because, well, you're there and you might as well. From the Glen Kinglass side, however, lonely Beinn nan Aighenan is the star of the show.
The other advantage of this route is it avoids the hordes that descend on Glen Etive every weekend. Ben Starav in particular attracts big crowds, meaning parking can be difficult at the start of the route.
While Ben Starav and Glas Bheinn Mhor's slopes are heaving, you're likely to have Beinn nan Aighenan all to yourself.
The road into Victoria Bridge car park takes you past the historic Inveroran Hotel. It's right on the West Highland Way, and a popular stop-off point for walkers.
The building has a long history and was once a drovers' inn. It dates from 1708 and has welcomed a number of surprisingly famous visitors in its time.
Among them was Charles Darwin, who's said to have developed some of his writings on natural selection after studying birch trees in the area. Charles Dickens was another visitor.
Not all enjoyed their experience, however. Poet siblings William and Dorothy Wordsworth complained that their breakfast oatcakes and boiled eggs were as hard as stones, while the butter was inedible.
Thankfully, the current proprietors offer a much tastier selection of restaurant and bar meals, as well as excellent accommodation.
---
The refurbished Walkers' Bar is a welcome oasis after a hard day on the hill.
Start grid ref: NN270418
Distance: 31km (19.3 miles)
Ascent: 1,000m (3,281ft)
Time: 9hrs
Some hill days really call for the use of a bike – this is definitely one of them.
---
Excellent paths and tracks lead from the public car park just before Victoria Bridge, meaning it's possible to cycle almost all the way to the start of the south-east ridge that will take you to Beinn nan Aighenan's summit. It'll cut hours off your day. Without a bike, a walk this long on tracks becomes – for me – a bit of a trudge. Albeit a trudge in a beautiful location.
I much prefer walking on hills, however, rather than slogging through glens. From the car park, a track takes you west to Clashgour. Head south for 0.5km (0.3 miles) before turning west again, on another excellent track, all the way past Loch Dochard and into Glen Kinglass. The track runs eventually to Loch Etive and is cycle-able from the east almost to the River Kinglass.
The river is fordable in dry weather. If in spate, there's a bridge at NN185399. Almost as soon as you're across the river, start ascending the long south-east ridge, the route of which is well seen on the approach. It's initially a steep slog but a fine way to ascend the hill – once the broad ridge is gained, the route undulates over a few minor lumps.
It feels wonderfully remote and lonely country. From the summit, return by the route of ascent – and make sure you remember where you left your bike!
---
Pronunciation: Ben Na-naye-nayan;
Meaning: hill of the hinds
Height: 960m (3150ft); Rank: 196
OS Landranger Map 50
Summit grid ref: NN148405 (cairn)
Nearest town: Tyndrum is about 20km (12.4 miles) south-east of the summit. The small settlement at the junction of the A82 and A85 has two train stations, a pub, hotel, caravan and camping site and the famous Green Welly Stop, which sells everything from petrol to outdoor gear. For award-winning fish and chips, visit the Real Food Cafe.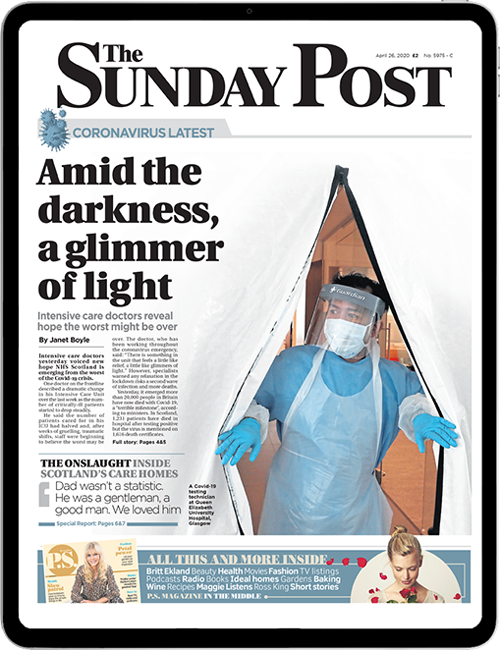 Enjoy the convenience of having The Sunday Post delivered as a digital ePaper straight to your smartphone, tablet or computer.
Subscribe for only £5.49 a month and enjoy all the benefits of the printed paper as a digital replica.
Subscribe