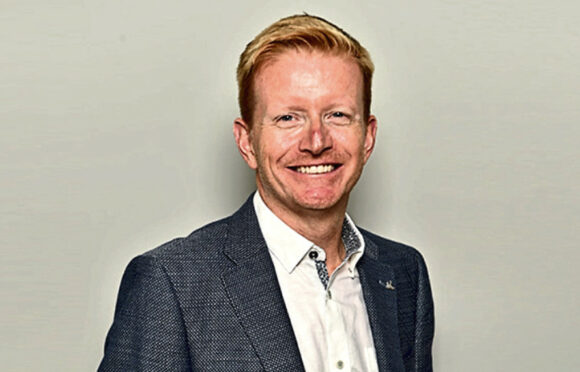 Documents have revealed the new boss of McVitie's took just 19 months to condemn the company's historic Scottish factory.
Plans were announced in May to close the profitable plant in Tollcross, Glasgow with the loss of 500 jobs, despite staff having risked their safety to work through the pandemic to maintain production.
A consultation paper issued in May which sets out the plans to shut the factory – opened 96 years ago and the firm's last plant in Scotland – shows a prior review of the business had been "formally closed down" when the previous boss left in 2019.
However, it was reactivated after David Murray joined as UK managing director of McVitie's owner, the Turkey-based conglomerate Pladis, in 2019, stating at the time he found the company's mantra of "promising happiness with every bite" to be "personally compelling".
The consultation document, entitled Proposed Planned Closure of Tollcross, states: "Previous analysis of the UK business and Tollcross was conducted by Nick Bunker in February of 2018, the MD at the time, and centred around a number of options. When Nick left, the business formally closed down those options at that point.
"Nick was succeeded by David Murray in October 2019. Since joining the business, David has taken the time to work through and understand the business, formulate his own strategy before making any proposals of this sort. This has led to the re-opening of discussions to determine the best way to address the challenge and ensure the continued growth of our business."
900 jobs and £50m a year: True toll of McVitie's closure exposed as owners are accused of betrayal
The consultation paper sets out performance indicators relating to their seven UK manufacturing sites, and proposes the closure of the site this autumn.
McVitie's traces its origins to a single shop opened in Edinburgh in 1839. Closing the Tollcross site would end the company's links with Scotland.
Labour Shadow Employment Minister Paul Sweeney said: "Other firms, such as Tunnock's, celebrate their heritage and use it successfully as a marketing tool. I would hope McVitie's would recognise their near 200-year Scottish heritage, use it to their advantage and ensure these jobs are retained here."
David Hume, Scottish ­organiser with the GMB union that represents hundreds of workers at the factory, said: "If managing director David Murray is intent on his company turning its back on Scotland, it is understandable that, for as long as the factory is under threat, the people of Scotland may exercise their considerable consumer power and turn their back on McVitie's products."
Murray, 51, who comes from Ireland, states online he has "a real passion for building winning teams".
Unions claim the case for closing the Tollcross site has been "manufactured" following a lack of investment stretching back years.
A Scottish Government and Glasgow City Council-led taskforce, the Pladis Action Group, backed by the GMB and Unite, met for a fourth time last week and is trying to identify an alternative to shutting the factory, which has been the site of biscuit-making since 1925.
Its closure would result in the loss of 500 jobs on site, with another 400 in the supply chain, and cost the Scottish economy £50 million per year.
The Sunday Post View: McVitie's workers deserve more than PR flummery. They deserve their jobs
Pladis said: "We continue to engage with our employees and their representatives on a weekly basis and remain committed to a meaningful consultation with them. We have also been engaging directly with the co-chairs of the action group, Cabinet Secretary Kate Forbes and councillor Susan Aitken, on a regular basis."
The Pladis Action Group, which is due to meet again this week, is understood to be working towards fully-costed proposals for a new-build factory.
A source said: "Good progress is being made to pull together what will be an attractive counter-proposal and save manufacturing in the east end of Glasgow. The onus is then on David Murray to take it seriously and fulfil his obligation to avoid compulsory redundancies."
In April, industry news site The Grocer ranked McVitie's as the UK's 11th most valuable food and drink brand, with annual sales up almost 10% to £504m.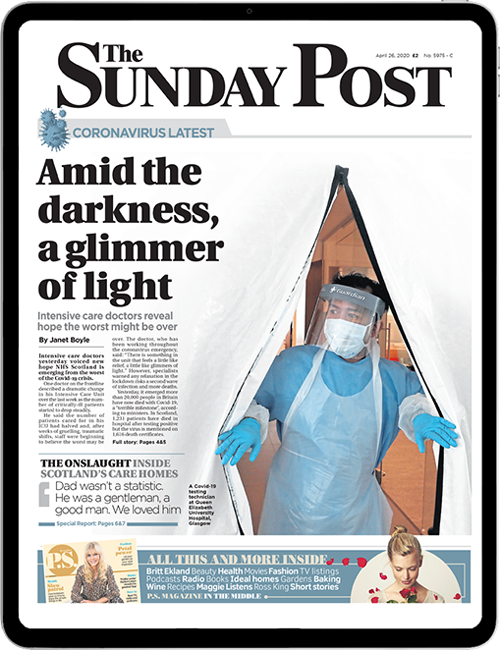 Enjoy the convenience of having The Sunday Post delivered as a digital ePaper straight to your smartphone, tablet or computer.
Subscribe for only £5.49 a month and enjoy all the benefits of the printed paper as a digital replica.
Subscribe