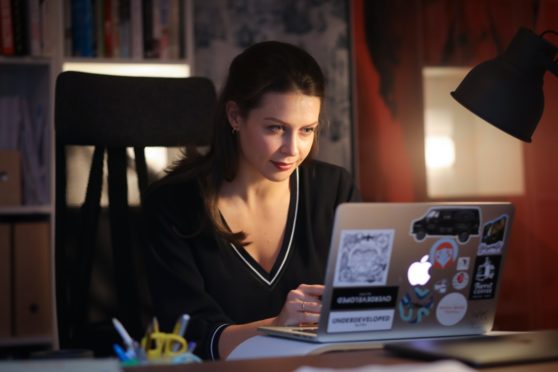 Flashback to the beginning of 2020 and the daily routine for many office workers would start with a rush for a packed train or a slow crawl down a busy motorway.
Then came lockdown and working from our kitchens, living rooms and bedrooms cut the commute down to a few short steps.
The acronym WFH – working from home – quickly became everyday vernacular, with Google searches for the phrase increasing by 1,000% from the end of February to the end of March last year, and the Office for National Statistics estimating the number of people whose residence was also their workplace more than doubled.
The shift may have been born of necessity but the apparent success of 15 months of remote working has since provided employers and employees with the opportunity to re-evaluate how the 9 to 5 will look in the future.
And as restrictions continue to ease, with Scotland moving to level zero, the commute may be one of the few pre-pandemic activities we aren't keen to revisit, as a recent study from the Strathclyde Business School found fewer than one in 10 people want to return to the office full time.
So, has the pandemic revolutionised working life in the same way the introduction of the weekend did in the 1930s?
The hits and misses
Paul Thompson, emeritus professor of employment studies at the University of Stirling, believes we could eventually return to business as usual, as factors such as productivity, employer control, and even tiring of our homes will ensure the office remains the core workplace for some industries.
"The notion that we're going to have a wholesale shift towards working from home is just not going to happen," he explained. "One of the key factors is control. Yes, some industries have discovered working from home is not as problematic as they thought it might be but the emerging attitudes of companies and employers are not hugely different from what they were before.
"For example, the sectors that are most relaxed about people coming back are IT, tech companies and other creative businesses. They were pretty relaxed before the pandemic as they focus on predominantly individual, highly creative work – they are willing to let people get on with their work on the assumption that, if left alone, they produce the goods whether working from the office, home, a coffee shop or anywhere else.
"However, industries where the process matters as much or more than the outcome will want to reassert control. Take the finance industry. They want people back in the office – and this applies to a lot of other industries – for the creativity and culture. These companies say work is team-based, and they not only want to see what employers are doing but also for them to interact with other members of the staff because that's how you learn.
"That is probably the greatest constraint on the idea that we are going to move towards some permanent large-scale shift to working from home. The work process is ultimately collaborative and no matter how much people say they hate meetings, you do learn in collective contexts, in corridors or through chats over coffee, even after work in the pub.
"I'm not sure how innovative and creative most workplaces can be if there's no physical workplace."
Switching off
Communication technology, Zoom, Teams and all the others, has enabled employees to work from home but the feeling of being "always on" and contactable has meant many are struggling to maintain a healthy work-life balance.
A report released last month by The Chartered Institute of Personnel and Development (CIPD) revealed "concerning findings around the impact of work on wellbeing" with more than a quarter of Scottish employees admitting they found it hard to relax in their personal time because of their job. What's more, 22% said they found it difficult to fulfil commitments outside of work, suggesting there has been overspill of paid work into personal time. Clinical psychologist Dr Julia Dabrowski says burnout – physical, mental and emotional exhaustion caused by excessive and prolonged stress – has become more prevalent as working and living in the same space has taken its toll.
"Maintaining a separation between work and home life is so important to mental wellbeing, and it's something we almost took for granted," explained Dabrowski, who works with Companion, a mental health app that aims to reduce work-related stress and anxiety. "The transition of commuting created that natural break from work, which we're now lacking. Working from home is really breaking down those boundaries that are so important. A lot of people are actually surprised by this because, although we don't have a commute and we're saving a bit of time and money, everyone is still struggling.
"Certainly burnout is a really hot topic at the moment and a big contributing factor is the fact that we're really struggling to switch off from work life while we are living and working in the same place."
Hybrid model
Earlier this month, it was revealed discussions between civil service unions and the Government were focused on a "hybrid model" for office workers, while the Scottish Government is encouraging flexible working and has advised against a full return to offices after almost all coronavirus restrictions end on August 9.
Despite its drawbacks, the majority of Scots still seem to have enjoyed the flexibility afforded by home working, as Strathclyde Business School's Covid-19 And Working From Home Survey found 78% of respondents would prefer to only work in the office for two days or less, post-pandemic.
Lee Ann Panglea, head of CIPD Scotland, said: "The pandemic has presented us with an opportunity to change long-held beliefs about ways of work, with many employers learning that homework can be productive and quite innovative, and provide people the opportunity for better work-life balance.
"Work wasn't working for a lot of people before, especially those with long commutes and caring responsibilities, so over the pandemic we've seen that more flexibility and agility can bring the best out of people."
However, she added: "There's a little bit of a danger that if someone can work from home, we think we have ticked the box for flexible working, but there are so many more things to consider.
"We are also particularly keen on ensuring there isn't a gender issue, as we might find that women will be more likely to want to continue working from home. So, we need to be careful to avoid things like in-office cliques or a 'them and us' mentality that might create tension within the workplace."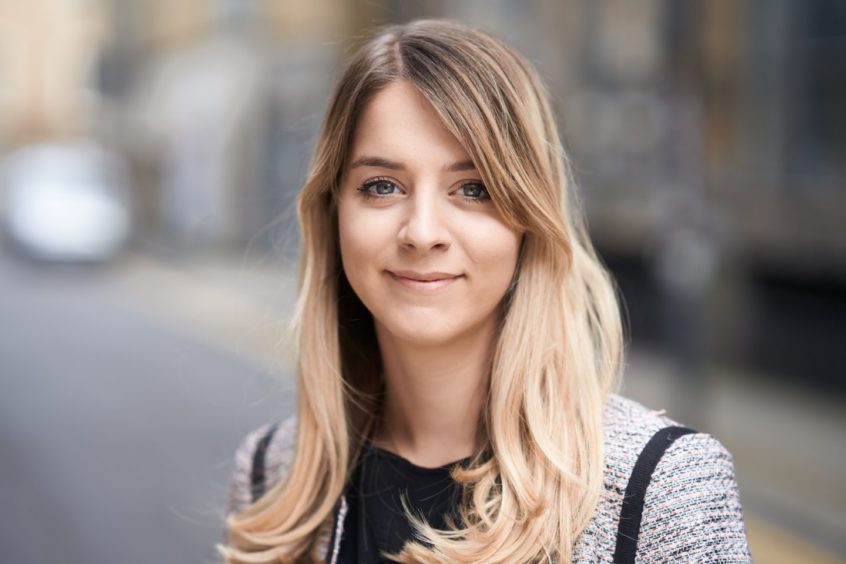 Dr Dabrowski added: "What we're realising is, yes, there are some benefits to working from home but it does come with drawbacks.
"That's why many are settling on the idea of this hybrid model. However, the key is not to make assumptions about everyone, and to listen to the individual. It's not going to be the same for everyone."
Thompson warns the move towards flexible working may be welcomed but it won't be as simple as employees choosing what suits them best.
He explained: "In the industries where working from home is possible, we will get more of a hybrid model but how that looks will depend on the sector.
"There'll be potential conflicts, too. There's all this talk about flexibility, and there are potential benefits to both employers and employees, but on whose terms?
"British industry had a pretty rubbish record on flexibility before the pandemic, and a lot of employers were really quite rigid about what they were willing to allow. So, in my view, the UK or Scottish Government – or both – should build strengthened rights for flexible working into legislation to compel employers to have proper conversations with people."
He continued: "A lot of these 'future of work' discourses have always been vastly overstated – there were people predicting the death of the office in the 1950s.
"That just hasn't happened. It's not to say that no change takes place – we agree there will be some – but it won't be this kind of revolution."
---
Some things I like and some things I miss so a blend of office and home would be ideal

– Businesswoman Scarlett Hollerin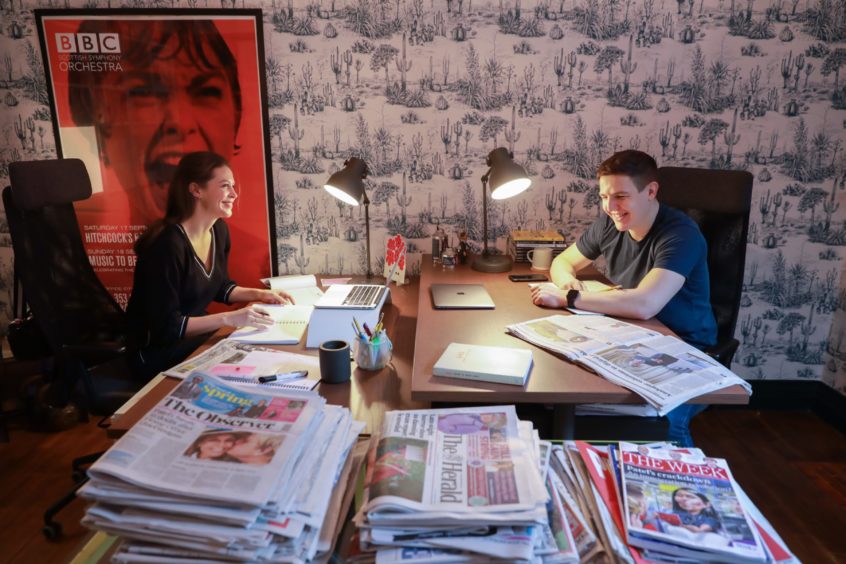 Not only did Scarlett Hollerin launch her new business during the pandemic, she also became a mum.
Travelling to the office each day, she admits, used to be a chance for some "me time" but the blurring of the boundaries between work and home life has been a challenge.
"The past year or so has been my first experience working from home, and I've found I miss my commute," she explained. "It was a chance for me to get into the work zone and create some separation between life and work. Now, I feel like I'm surrounded by my to-do lists and life admin.
"Although when we started working from home, we invested in proper office equipment – working from the kitchen table wasn't good – and that definitely made us more productive.
"My job does involve a lot of meetings so being stuck at home was hard but we did save a lot of time from travelling during the day. I could definitely get more done, but I missed the human interaction and it was more difficult to build relationships."
Scarlett and husband Gregor, who is also her business partner in marketing and PR agency Story Shop, welcomed their first baby, Miles, in October and although working from their Glasgow home meant staying involved with day-to-day decisions, there wasn't much time for maternity leave – especially as their HQ was in their living room.
She said: "When Miles began to nap, I would go through and check in with Gregor, or do a little bit of work. Over time, that began to wear on me as I felt I was either working or looking after Miles – there was nothing in between.
"Now restrictions have been lifted, I tend to go into the office when he's at nursery and we're very lucky we have lots of family around to help."
Remote working has, overall, been difficult for Scarlett – especially while hiring new employees, which involved doing job interviews on outdoor walks in the middle of winter – but there have been some benefits.
"I quite enjoy not having to bother putting on make-up when I work from home," she laughed. "And for all the good things about a commute, not having one does save time, which is something I'm quite short of at the moment.
"I'd like to think the thought of everyone sitting in the same rush hour, five days a week, is gone. Ideally, I'd like the majority of my working week to be in an office space to allow me to enjoy my flat as a place to unwind and spend time with Miles.
"However, having one or two days based at home takes the pressure off, so I want a work-life blend."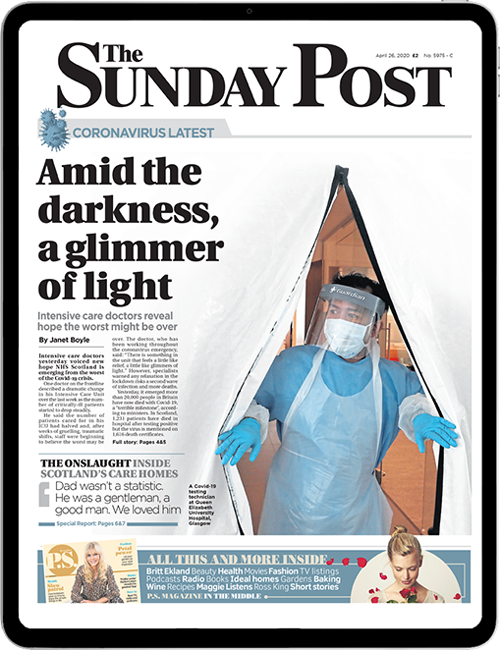 Enjoy the convenience of having The Sunday Post delivered as a digital ePaper straight to your smartphone, tablet or computer.
Subscribe for only £5.49 a month and enjoy all the benefits of the printed paper as a digital replica.
Subscribe