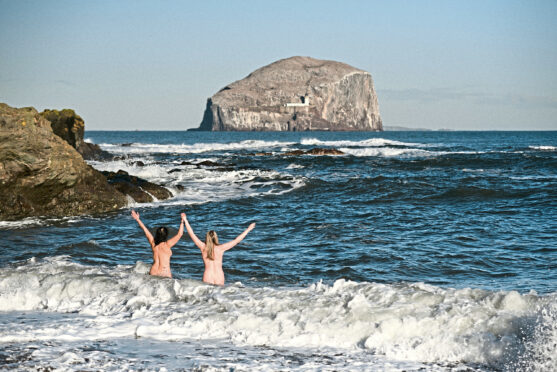 Wild swimming has seen a surge in new converts since the pandemic, and many are almost evangelical about how amazing they feel.
Many of the health benefits are anecdotal, with swimmers claiming it helps their mental health, chronic pain, menopausal symptoms and many other things, but there are now some scientific studies backing up these claims.
Personally, I have found swimming in the sea has done wonders for my sore joints and anxiety and is almost an instant relief from sciatica, but why?
It may help prevent and reduce those conditions that are characterised by high levels of inflammation – diabetes, Alzheimer's, inflammatory bowel disease, fibromyalgia, even heart disease.
As Dr Mark Harper, a consultant anaesthetist who has researched cold water physiology, explained to us in our first book, Taking The Plunge, "Cold-water swimming appears to be one way of dealing with inflammation, which itself is at the root of a lot of health problems."
A key mechanism is the dive reflex, which stimulates the parasympathetic nervous system to send out chemical messengers that lower heart rate and reduce inflammation, and also others that turn on the pain-inhibiting pathways in the brain.
A survey Dr Harper and his colleagues conducted put out a request for a response from people who considered themselves to be self-medicating with cold-water swimming.
He received 600 replies, two-thirds of which were swimming for mental health, the rest were for physical conditions.
Of these, he noted: "It was all the things we predicted. Stuff related to inflammation. Inflammatory bowel disease, fibromyalgia, PTSD, all these things."
Cold water shock can be extremely dangerous, but regular exposure can bring positives. It exercises your body's reaction to stress, triggering our "fight or flight" response through what's called the sympathetic nervous system.
My freezestyle swimming dream: Chronic pain sufferer tells how wild dips ease agony
That's why you feel all that panic and confusion when the icy cold first hits.
Dr Harper explains that our bodies mostly experience low-level chronic stress, rather than intermittent big stress.
"We used to be worried," he said, "about running from sabre- toothed tigers, now it's running to get to a train on time. That low-level stress can be reduced.
"You can do it by adapting to cold water, which means you then cross-adapt to other stress."
Dook your head under and you stimulate another part of your nervous system, resulting in health benefits.
Dr Harper says: "When you put your face in cold water, you get a parasympathetic stimulation and that reduces inflammation, and that works through the vagal nerve.
"In effect, when you swim, you are exercising both of these elements of your unconscious nervous system."
Research by scientists at Cambridge University found that long-term cold water swimmers had raised levels of the cold-shock protein called RBM3, which has been found to possibly slow the onset of dementia.
Most swimmers testify to it having improved their mental health.
Research into this is still in its early days, but a 2018 case report showed that a 24-year-old woman with symptoms of severe depression and anxiety who did a weekly cold water swim, found an improvement in mood after each swim and a sustained and gradual reduction in the symptoms of depression.
After one year of therapy with cold water swimming, she was medication-free. A more recent small scale trial conducted by Dr Harper found "significant reductions in the severity of depression and anxiety" following a course of outdoor swimming sessions.
According to medical experts, the reason cold water helps with pain is that it causes your blood vessels to constrict. This reduces blood flow to the area — for example, an injury you're applying ice to — which helps reduce swelling and inflammation.
Research is still limited, but often cited is a BMJ case report into a 28-year-old man who suffered from post-operative pain and found it disappeared totally after doing an open water swim.
This is one of the reasons why cold water therapy is an increasingly popular sports treatment.
You are also burning plenty of calories. A study performed at the University of Florida showed slightly more calories are burned in cold water exercise than in warm.
It also increases your basal metabolic rate and "could" increase levels of brown fat, though further research is needed there.
---
The Art Of Wild Swimming: Scotland and The Art Of Wild Swimming: England And Wales, out now from Black & White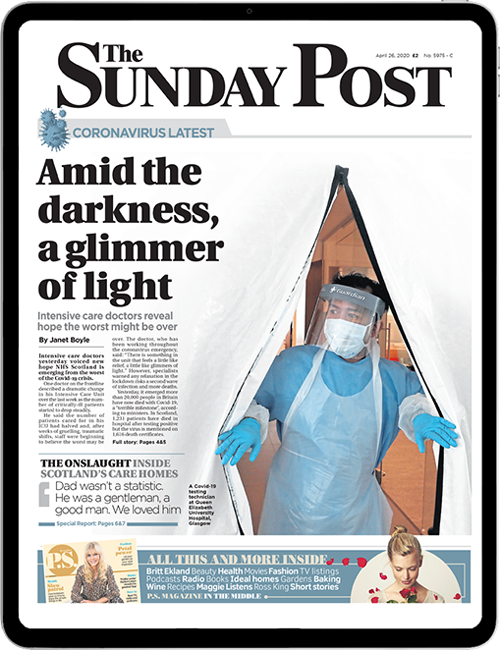 Enjoy the convenience of having The Sunday Post delivered as a digital ePaper straight to your smartphone, tablet or computer.
Subscribe for only £5.49 a month and enjoy all the benefits of the printed paper as a digital replica.
Subscribe