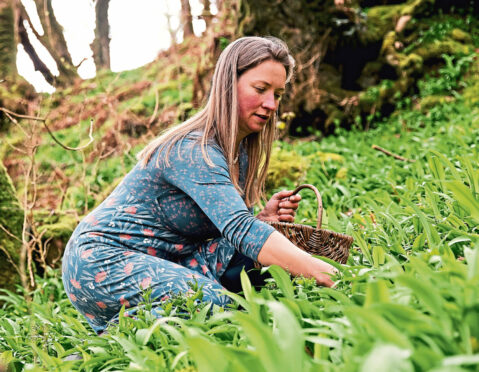 We all know the health benefits of kicking our processed foods habits to the curb, but a new book called Scotland's Wild Medicine takes healthy and natural eating to a whole new level.
Co-written by nutritionist Lilia Sinclair and qualified medical herbalist Clare Holohan, the book explores how your own garden and local green spaces can be a bountiful medicine cabinet if you know what you are looking for.
For example, did you know the common daisy can be harvested and mixed into a concoction that can help clear chesty coughs, or that pesky stinging nettles have the ability to strengthen your bones, teeth, hair and nails?
Holohan explained why exploring your surroundings for food can be very beneficial for your general health: "You're literally just ingesting nature. And I think picking your own foods often means it's fresher and hasn't been sitting around on supermarket shelves for weeks.
"With wild foods, because wild plants tend to grow in different ways to cultivated plants, they've not been bred to have certain characteristics.
"A lot of them have deep, deep roots and draw up nutrients from the sub-soils we couldn't access otherwise. So a lot of the wild fruits are actually much more nutrient-dense than the cultivated foods.
"You don't need a lot of it because it's so nutrient-dense, so you tend to eat less of it because you feel like your body's been nourished and you know you don't need quite as much as you would when eating cultivated or processed foods."
Holohan said it was not just the nutrients these plants and herbs have that are beneficial for our health, but that also the simple act of spending time in nature can give us a boost too.
"When you start spending lots of time in natural spaces, what a benefit it can have!" she said. "I lead foraging retreats, and by the end everyone is much more chilled out. It's so lovely to be able to give people that gift of feeling a bit less stressed and more well."
---
Bramble
Identification: Lots of people confuse raspberries with brambles, so here's how you can tell.
Brambles have large creeping thorny briars covered with the characteristic glossy dark green leaves (a bit like roses) in sets of three, sometimes five.
To tell the difference between a bramble and a raspberry, check the bottom of the leaf, raspberries have a pale silvery surface on the underside of the leaf, brambles do not.
Preparations: Leaves – tea, tincture, infused vinegar. Berries – as a food, jams, jellies, wine, vinegar, tincture, cordial, syrup, fruit leathers, sauces, cakes, pies, crumble.
Health uses: Gum health; digestion; anti-cancer; wounds and bleeding; sore throat; piles.
---
Sorrel
Identification: Vibrant, small (sheep's sorrel) to medium-sized (common sorrel) waxy green leaves are rounded or arrow shaped, with a distinctive pointy upside down "V" at the bottom of the leaf where it joins the stem.
The flowers are very small with a green centre and bright-red edge, and the whole upper stem seems to glow a reddish colour when coming into flower.
Harvesting: Pick the young fresh leaves from the stem. Sorrel is at its best before it flowers, and is usually available to harvest most of the year.
Many would consider it a spring plant, but I've included it in October's section as there is usually a "second coming" of this plant after the first flowering.
I'm often picking it right through until November or even through the winter in mild years. In this respect, common sorrel is a really valuable early spring green or winter vegetable.
Preparations: Poultice, and as a fresh leaf to add into salads and cooking.
---
Burdock and Lesser Burdock
Identification: Many people ask me if burdock is rhubarb when they see the leaves. They are very large, but slightly more "pointy" and downy than rhubarb leaves, with ­ white-ish undersides.
Burdock produces rounded thistle-like flowers in its second year, followed by extremely clingy round seed heads.
Preparations: Root – decoction, tincture, wine, beer, cordial (traditionally with dandelion root), as a cooked vegetable. Stem – in the first year, peel the fibrous outer layer from the stem and cook as a vegetable. Seed heads – tincture, or dry and grind into a powder for sprinkling on food.
Health uses: Nourishing and cleansing; elimination – liver, kidney and lymphatic function; immune health; probiotic; diuretic; circulation; stabilising blood sugar; gout; arthritis; psoriasis; acne.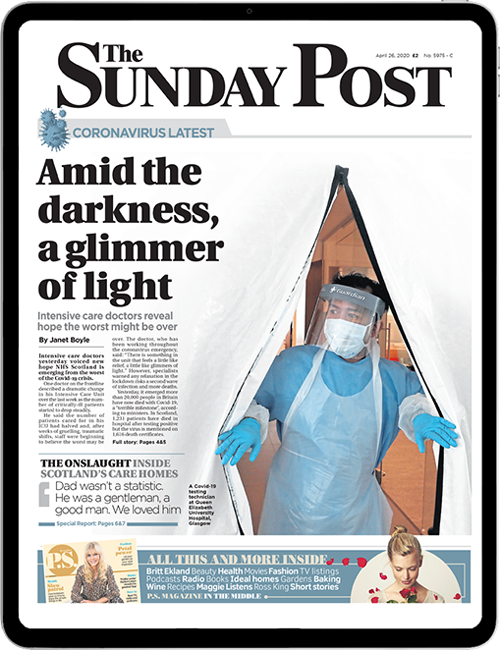 Enjoy the convenience of having The Sunday Post delivered as a digital ePaper straight to your smartphone, tablet or computer.
Subscribe for only £5.49 a month and enjoy all the benefits of the printed paper as a digital replica.
Subscribe