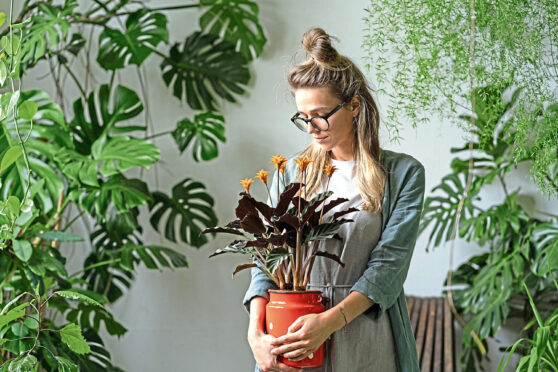 Plants can cheer us up during winter when our gardens fall into a deep sleep under dark and dreary skies.
Our connection with plants is deep-rooted as we depend on them for all our basic needs, from the air we breath to the food we eat to the shelters that protect us from the elements.
Today we have a greater understanding of how being near nature can also have a huge impact on our mental health. But they don't just lift your mood. The Nasa Clean Air study found that many houseplants can clean the air of toxins such as formaldehyde, benzene, trichloroethylene, xylene and ammonia, says podcaster and garden expert Ellen Mary, who recently launched People Plants Wellbeing, a nature-based wellbeing consultancy.
"The more plants the merrier," says Mary. "Just being in the presence of indoor plants can improve wellbeing, so not just softening aesthetics but also feeling a connection to the natural world. Those working in rooms with plants perform better on cognitive tasks and have lower levels of physiological stress."
But with so many affordable house plants on the market, how do you know which ones to choose?
Here is our experts' advice on what to buy and how to care for them.
Air purifying
"The spathiphyllum, or peace lily, is a great choice for beginners, and will thrive in a bright spot out of direct sunlight," says Claire Bishop, Dobbies Garden Centres' head of houseplants.
"If your plant isn't flowering, water it, feed it and move it to a brighter spot for a beautiful addition to your home that will not only brighten up your interiors but also your mood."
Ellen Mary recommends pothos, an easy-to-grow bushy specimen which thrives on low light and purifies the air of toxins such as formaldehyde, benzene and carbon monoxide. It also helps to eliminate odours and is said to relieve tired screen eyes.
Hedera helix (English ivy) is also a good air purifier – it grows in partial shade and is a low-care plant, and its long vines make it great for shelves and mantelpieces.
Green space
"Smaller plants and ferns are a fantastic option. Adiantum (maidenhair fern), nephrolepis (sword fern) and phlebodium fern varieties are all typically low cost and will elevate any room in your home," Bishop suggests. "The Dypsis lutescens comes in a variety of sizes, making it ideal for homes of all styles and will instantly improve any space."
Wellbeing wonders
Bishop calls houseplants "great additions to your home office, to perk up your working environment and make you more productive. If caring for houseplants isn't your forte but you still want to feel the benefits of them, consider a sansevieria (snake plant). These quirky plants can go without water for up to a month so require very little attention."
Bathroom boosters
"To promote wellness in your bathroom, use plants to create a spa-like vibe," says Bishop. "Ferns, with their air purifying qualities, thrive in a humid environment. Plant in soil with good drainage and keep them moist with weekly mistings. If your fern is looking dehydrated, you can plunge it into a sink or bucket of water to bring it back to life."
Bedroom calm
Mary recommends orchids for the bedroom, which can improve sleep, promote relaxation and enhance feelings of calmness and peace, she says. They also don't need much watering and flower for long periods and reflower after resting.
Another good choice for the bedroom is sansevieria, which thrives in low light, photosynthesises even at night and is easy to grow, she recommends.
Positive energy
The money plant (Crassula ovata/Jade plant) exudes positive energy, says Mary, and is thought to bring good luck, growth, prosperity and wealth, while also releasing a lot of oxygen."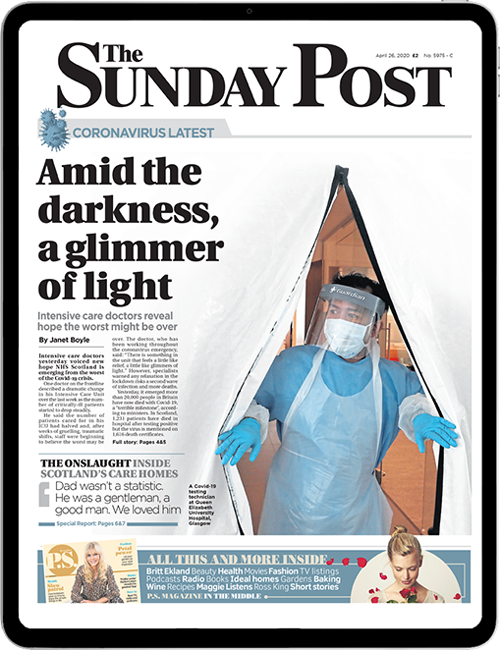 Enjoy the convenience of having The Sunday Post delivered as a digital ePaper straight to your smartphone, tablet or computer.
Subscribe for only £5.49 a month and enjoy all the benefits of the printed paper as a digital replica.
Subscribe