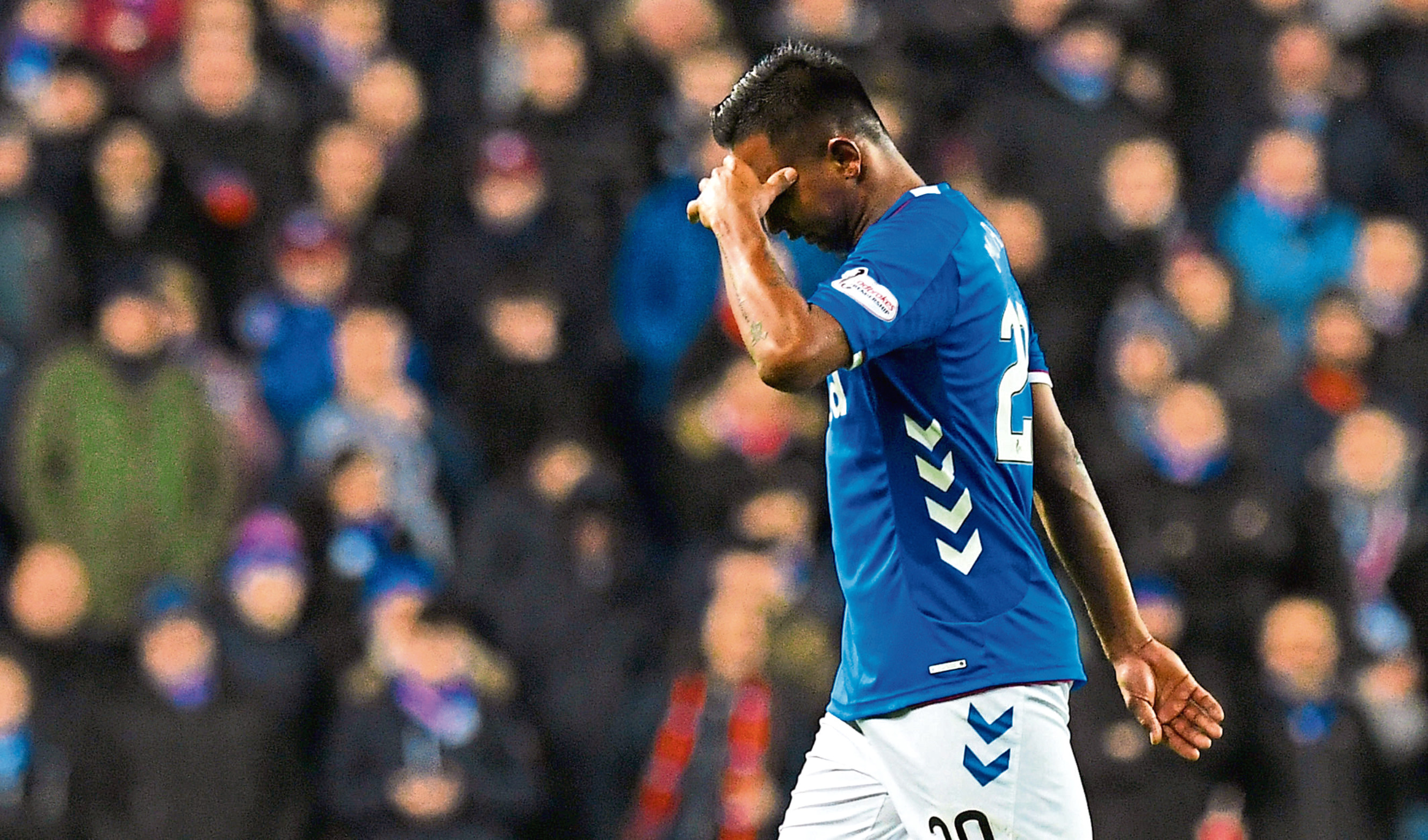 IT might sound drastic, but Rangers need to start looking for a good sports psychologist or anger-management consultant.
I say that because, after watching Alfredo Morelos get sent off again at Ibrox in midweek, it's clear something needs to be done.
The Colombian is a great striker.
He went into Wednesday's game having scored in each of the Light Blues' seven previous consecutive Premiership matches – a run which equalled the record set by David Clarkson since the SPFL was rebranded.
An eighth would not only have put him out on his own, but also stretched his tally for the season to 17.
That never happened, though, because for the third time this season he got red-carded.
And, in doing so, sabotaged Rangers chances of picking up points against a rival, who had themselves been reduced to 10 men through the dismissal of Sam Cosgrove.
As any former professional will tell you, when your opponent has had someone sent off, you do everything in your power to make sure you keep your 11 men on the pitch.
That's because all logic tells you the numerical advantage gives you a right good chance to win, or at least, draw the game.
Likewise, that it is human nature for a referee who has disadvantaged one team by putting one of their players off to even things up by sending off one of the opposition.
So you are told, don't give him an excuse.
That last line is my big problem with Morelos. That his sendings-off and bookings are for petty acts of petulance.
He is flicking his arm and his boot out at opponents, and the consequences of his action are hurting not just him, but his team-mates, coaches and the supporters.
Yes, opponents are doing everything they can to push his buttons and yes, some of them are overreacting when he responds.
But this is professional sport we are talking about. You have to be able to deal with it, and until you show you can, it will continue. On and on and on.
As Morelos' manager, Steven Gerrard, knows all this and as, he made clear in the run-up to the Aberdeen game, if Rangers are to achieve the goals he has set for them this season, then his players will have to keep their discipline.
The word he used was "respect" – for their team-mates, opposition and for the club itself.
In the case of Morelos, I honestly think he can't help himself. That he reacts to situations instinctively and believes it is OK to do so, because he has got to this stage of his career acting this way.
He is, remember, only 22 years old. Not a kid anymore, but also not that experienced in terms of his career path.
Which is why, if he will not respond to direct instructions from his manager, Rangers have to look for outside help.
Having the player work with a sports psychologist would potentially bring benefits in terms of bringing about an improvement in his discipline.
Just as importantly, it would also help Morelos himself.
As things stand, I can't see any really big club signing him. Not when the scouts sent up to watch him will be reporting back all about his flash temper. And they will, to protect their own reputations as much as anything.
When there are other targets out there who can keep a lid on their emotions, he just isn't worth the risk.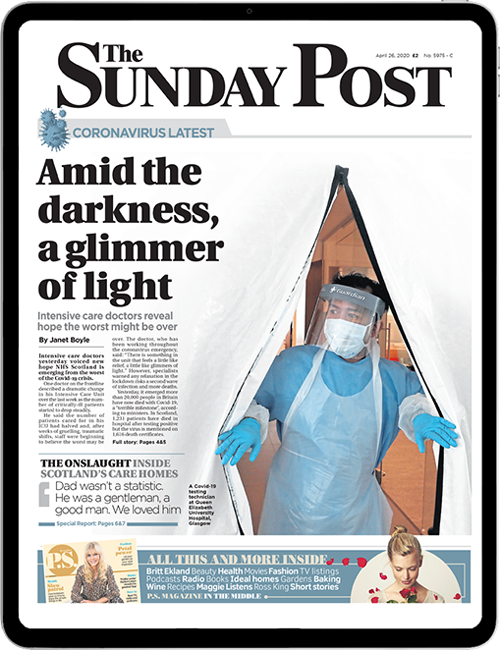 Enjoy the convenience of having The Sunday Post delivered as a digital ePaper straight to your smartphone, tablet or computer.
Subscribe for only £5.49 a month and enjoy all the benefits of the printed paper as a digital replica.
Subscribe