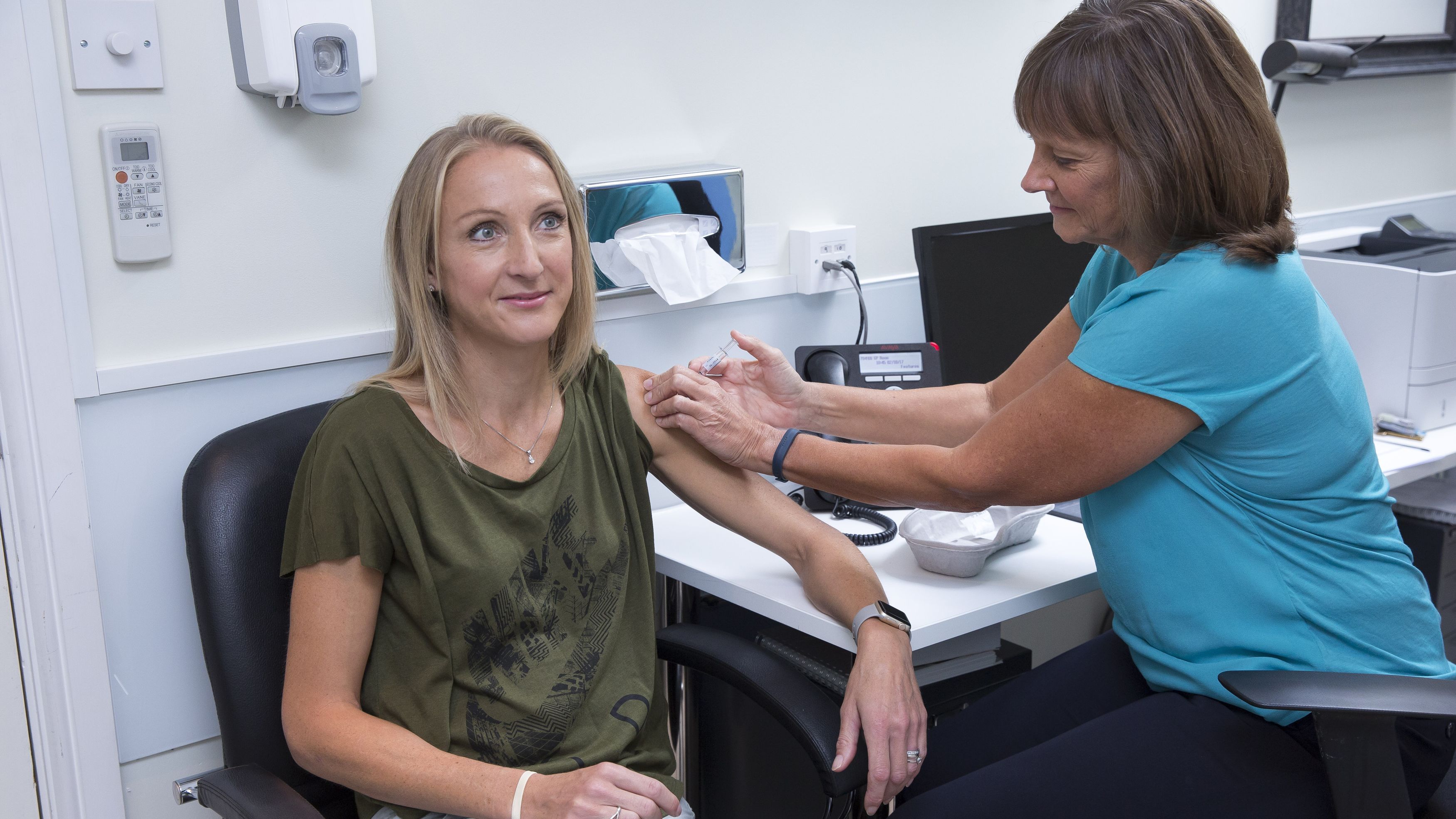 WHEN Paula Radcliffe was diagnosed with asthma, she knew she would have to carefully manage the condition.
The setback came just as she was embarking on a career which would eventually see her become one of the most successful sportswomen of all time.
Any sustained period of ill health stemming from the lung disease could have led to her missing a huge chunk of training, hurting her chances of competing and winning athletics titles.
So signing up for the annual flu jab was a no-brainer. And the former world champion might have signed off from a glorious career in 2015, but she still visits her doctor to get the vaccine every autumn, and has done so for the last 25 years.
Paula, who set the marathon world record in 2002, explained: "I feel like I have got a bit of a safety barrier when I've had the flu vaccine.
"Especially if you're travelling a lot, or using public transport – and someone starts sneezing around you and you get really paranoid, trying not to breathe in or touch anything.
"If you've had the vaccine, you're a little bit more relaxed."
Paula was speaking out to encourage others to get the jab amid warnings that a flu outbreak could heap even more pressure than normal on hospitals this winter, following an epidemic in Australia.
The vaccine is available free on the NHS to eligible groups including over-65s, pregnant women and people with long-term medical conditions.
Yet uptake among at-risk under-65s – people with asthma, diabetes, heart disease and autoimmune conditions – is relatively low and, last winter, 51% of people in this group weren't vaccinated.
Mum-of-two Paula, 43, found out she had asthma aged 14, three years after she started running.
"Asthma is not something that's going to take over your life and stop you doing anything," said Paula.
"But you are going to have to learn how to manage it.
"I quickly learned that if I got any sort of cold, and flu especially, the risks of that developing into bronchitis – or, even worse, pneumonia – and me ending up having to have a really significant amount of time off training and away from work, were pretty big.
"So I've been getting the vaccine since I was about 18."
During a stellar career the three-time London Marathon champion did become sick from time to time, and developed bronchitis in 2000 while she was in the US.
"It was borderline pneumonia, and I ended up in a medical centre on the nebuliser," said Paula, mum to Isla, 10, and Raphael, 7.
"So it can save a lot of hassle and loss of work and personal time, and loss of health in winter, just by having that shot." While we may sometimes use the term to describe a heavy cold – which can in itself make people feel dismal – genuine flu can make sufferers extremely unwell, with symptoms including a sudden fever, upset stomach and chills, plus weak, aching muscles and limbs, alongside generally severe malaise. For instance, you might not be able to get out of bed.
The flu jab doesn't offer total protection – it can only protect against certain strains – but it helps significantly.
Plus, if you do still develop flu, there's a chance it will be less severe. Paula is also passionate about spreading the message that asthma doesn't have to hold you back.
"The biggest thing is to manage it really well, so symptoms don't flare up," she added.
"I take a preventative inhaler morning and night, and then have my 'reliever' inhaler when I need it. I always travel with a peak flow monitor and nasal sprays.
"I also up the family's intake of vitamin D and omegas to help stay healthy during winter.
"All of us like fish, we keep our omegas up very well, and the kids take a multivitamin in winter."