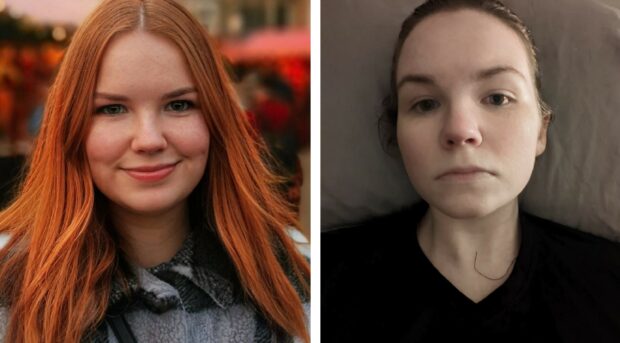 A Scottish immunopathology expert believes a diagnostic test that identifies Long Covid sufferers could help medics understand the disease better.
Professor Neil Mabbott, from the University of Edinburgh, says the test could spot potential sufferers as well as helping those who already have the condition.
Almost two million people in the UK – and 175,000 in Scotland – are estimated to be living with Long Covid, with common symptoms including tiredness, muscle pain and cognitive impairment.
The current number of cases in Scotland has been increasing since July.
Public Health Scotland reported 1,342 cases in August and they are expected to rise with the threat of a winter surge.
Professor Mabbott said: "The situation during the pandemic changed quite dramatically and I guess that's not surprising.
"As the pandemic progressed, it became very apparent that a proportion of people who become infected can experience signs and symptoms of Covid for many months after the initial infection and it did take a while for the field to recognise this.
"But now there is a lot of research undertaken to try and understand what Long Covid is, what is causing it and how do we identify those people who are at greater risk, who might go on to develop Long Covid.
"Not all people do.
"Then, importantly, we need to look at whether there are any treatments we can use to prevent this or at least alleviate the symptoms.
"It's complicated because Long Covid does not appear as just one disease. There are many different types that this disease can, I guess, appear in different patients.
"We currently have a very good arsenal for Covid – which is the vaccination – and we have been using it throughout the pandemic.
"The vaccines have proven to be a safe and effective way of reducing the serious impact of Covid on the population.
"The same seems to be the case in reducing the likelihood of Long Covid as well.
"Estimates between different studies do vary, but on the whole they tend to show they can reduce your chance of developing Long Covid after having Covid. There is a lot of intense work going on around the world at the moment to look into those type of questions – lots of studies that have looked at Long Covid patients.
"They are looking for evidence for blood in their immune systems – in the tissues – and to try to identify potential things that may be related to causing it.
"We need to identity those things before we can start finding treatments.
"One study identified two molecules in the blood of patients with Long Covid that had 'brain fog' and other neurological problems.
"Since these molecules are involved in blood clotting, it is possible that treatments that target blood clots may also help reduce the effects of Long Covid on the brain in some patients.
"The prominent features of Long Covid are feeling very tired, difficulty in concentrating, muscle ache and shortness of breath. They tend to be the most common symptoms which people present, but there are many other ways in which it can impact people – and many of them would have otherwise been healthy before they had Long Covid.
"It would be very useful to have a diagnostic test that can identify those who are more at risk of developing Long Covid. A test might also be able to identify whether somebody has Long Covid, or help determine which type of treatment may be more effective."
The call comes just a week after Scotland had its first recorded case of the new rapidly mutating BA.2.86 variant.
The variant is also known as Pirola was identified through PCR testing from a sample collected on August 16 – and wastewater surveillance data also found it in another NHS health board area.
Experts fear it is the largest leap in viral evolution since the Omicron variant in 2021.
The Pirola strain has already been found in several countries including Canada, Israel and the United States. Officials from Michigan's health department, where the first case in the US was logged, said there were just mild symptoms.
However, the UK Government this week brought forward the start date for its Covid and flu jab immunisation programme for those most at risk.
Scientists have said it is still too soon to know if it will prove to be more transmissible or affect people more seriously than any other variant.
The situation is being closely monitored by the World Health Organization.
My anxiety and depression are debilitating. My life will never be the same again
Clair McCarthy, 28, first caught Covid-19 in June 2022. She said that it knocked her back for weeks when she first caught it and, like everyone else, she expected to get better within a week or two but she never did and now struggles daily with Long Covid.
She said: "Long Covid really isn't talked about in the mainstream nearly as much as it should be.
"And it's made out to be something that goes away in a couple of months or is caused by mental health issues. This is a serious chronic illness and is disabling more and more people, it needs to be taken more seriously."
McCarthy, from Dundee, says she's had several different symptoms affecting different parts of her body, from gastrointestinal distress to neurological symptoms such as headaches, tinnitus and insomnia. She also has post exertion malaise (PEM) which means her symptoms worsen after physical or mental exertion.
She's unable to get out of bed except to go to the bathroom.
She added: "My mental health has been massively affected by Long Covid. My anxiety and depression are more debilitating than ever. But the truth is that this is caused more by being isolated, unable to leave my bed or do things for myself and the constant fear of catching Covid or another bug.
"Seeing the lack of caution that most people take to try and avoid Covid is very disheartening and makes me feel that I won't be able to go back in public spaces, even if I ever can physically get out and about.
"Being told that your symptoms are coming from anxiety or another mental illness is not helpful but is often what people are told.
"I think that greater understanding by the public about the issue of Long Covid and chronic illness would make a big difference. The isolation and seeing people taking no precautions is detrimental to people's mental health.
"Many people are shocked when I tell them I'm still sick as they don't understand what this illness entails. Some people sadly have drifted out of my life or refused to take precautions to keep me safe. Few have been supportive. But I've found an amazing online community with others who are chronically ill or are otherwise disabled. My life is nothing like it used to be and it probably never will be the same. I can't work. I can't socialise. I can't watch TV or listen to music. All I can manage is 10-minute stints of using my phone to text or look on social media.
"Long Covid has impacted every facet of my life.
"I miss simple things. I would love to be able to go out and take a walk on the beach or in the countryside."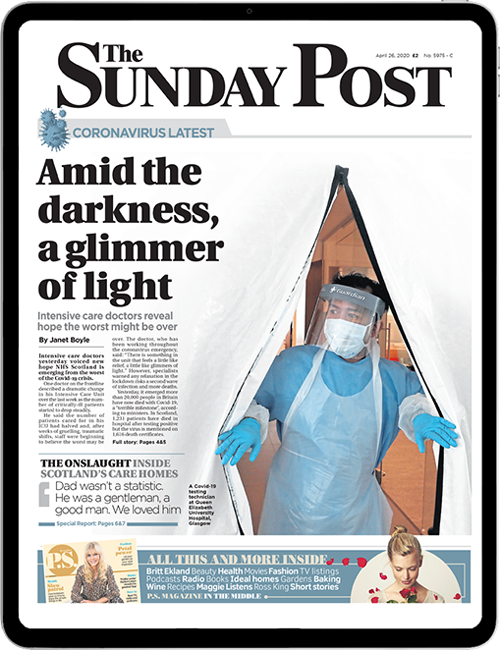 Enjoy the convenience of having The Sunday Post delivered as a digital ePaper straight to your smartphone, tablet or computer.
Subscribe for only £5.49 a month and enjoy all the benefits of the printed paper as a digital replica.
Subscribe