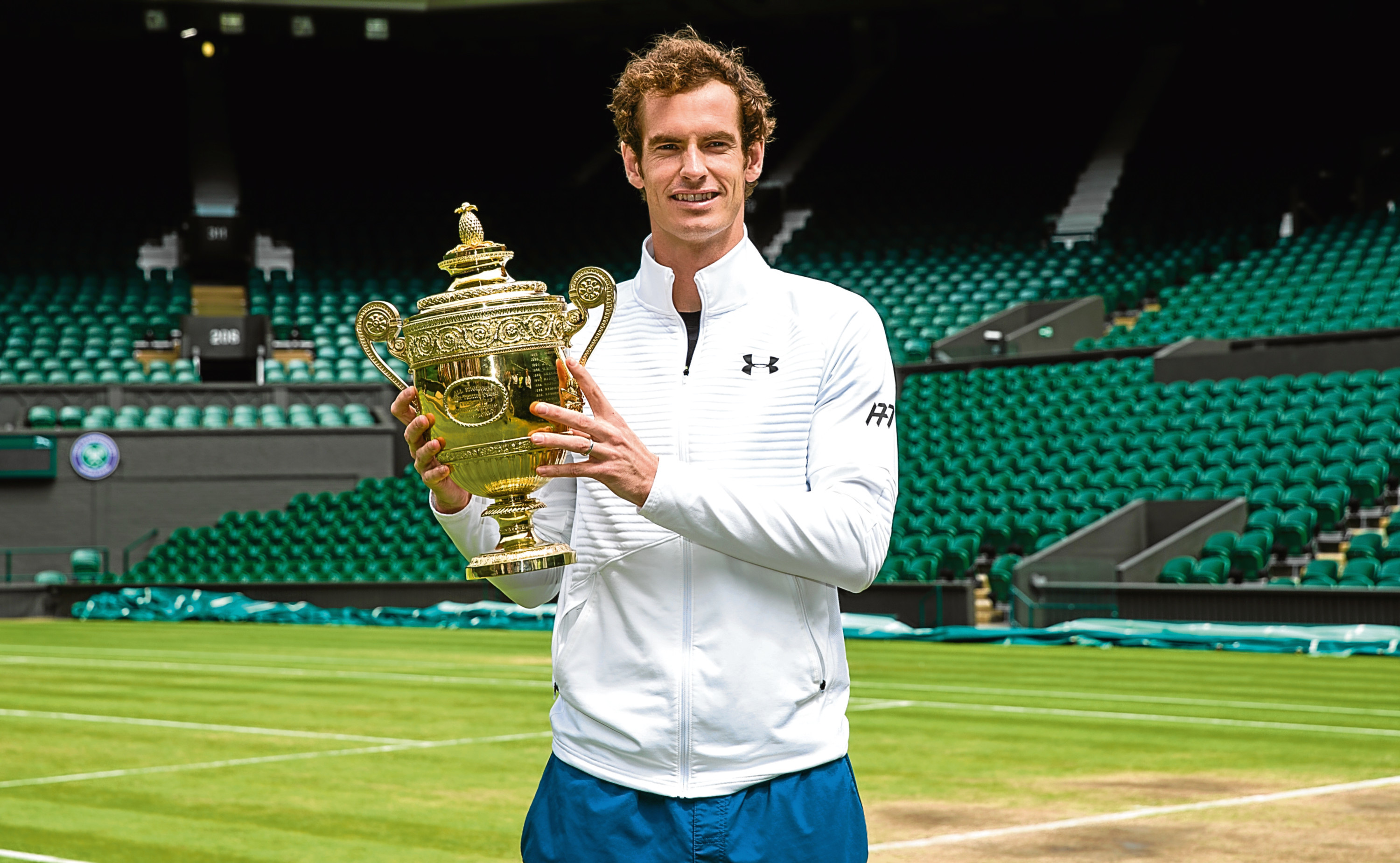 2016 was an incredible year for sport, and this year will hopefully be just as memorable.
Our sports writers John Barrett and Adam Lanigan assess the big events for the year ahead and give their tips for the top prizes.
---
Before we look ahead, a quick look back to 2016. A fantastic year of sport. What was your one highlight?
JB — Leicester's fairytale triumph. They said it couldn't happen, but it did and nothing like it will ever happen again.
It's one thing getting to the top of the table, it's quite another to stay there. The pressure as the team to be shot at is immense and virtually no one in Claudio Ranieri's squad had title-winning experience.
Yet between January and May they lost just one of 19 matches and won it by a massive 10 points.
The single image that sticks out most is from the Olympics, but perhaps not the most-obvious one.
It's that of the sheer joy shown by trampolinist Bryony Page when she won Team GB's most unlikely medal — silver — in a sport that most people didn't even know WAS a sport!
AL — My highlight would be events in Rio on Sunday, August 14 when Great Britain won five Olympic golds in a single day.
Max Whitlock claimed a double in gymnastics, Jason Kenny won the second of his three golds and there were wins in golf and tennis for Justin Rose and Andy Murray.
As both a golf writer and fan, I was desperate to see the sport be a success at Olympic level.
The string of high-profile withdrawals from star names like Rory McIlroy and Jordan Spieth left me worried, but Rose and Henrik Stenson delivered a final-day showdown to remember.
There was no money at stake, but the two Ryder Cup stalwarts didn't care one jot. They were desperate to win for their countries.
With my wife sat glued on the sofa next to me, watching the final few holes, I knew the Olympics had been great for golf.
2017 has quite a lot to live up to. But could one of the biggest stars of last year, Andy Murray, reach even greater heights and go on to dominate tennis's Grand Slams, starting in Australia this month?
JB — It's not possible to argue with Murray's status as the best in the world and after the year he's had, he won't want to loosen his grip on his rivals.
He's been a beaten finalist in Australia five times in the last seven years, so a win would be particularly welcome and would set him up for the rest of the year.
However, Novak Djokovic is arguably the fiercest competitor in any sport in the world and he won't allow the Scot to have things his own way.
If Murray could win two of the four Slams in 2017, it would be major progress.
AL — It's hard to imagine that Andy Murray has won three Grand Slam titles, and the Australian Open is not one of them.
But if Murray likes it in Melbourne, Novak Djokovic positively loves it. Half of his 12 Majors have come Down Under and he has beaten Murray in four of those finals.
However, the Serbian took the big decision to part ways with Boris Becker before Christmas, so it will be interesting to see how he responds.
Suddenly in the second half of 2016, Djokovic showed a few chinks in his armour that we didn't know were there, and Murray capitalised brilliantly to overtake him.
There is a strong chance that the Scot will remain No 1 for much of the first half of the year, but Grand Slams are what really matter.
I expect Murray to finally win in Australia and he will be favourite for a third title at Wimbledon.
The French Open and US Open are harder to predict. And guys like Stan Wawrinka and Juan Martin Del Potro have shown how dangerous they can be on the biggest stages.
Serena Williams' grip on women's tennis is finally loosening. Could there be a Grand Slam in 2017 for Johanna Konta?
JB — Konta has been edging closer with every passing month, and a Slam final has to be her target.
After her best-ever season, Johanna had a tumultuous end of year when Juan Coto, the man credited for making her mentally stronger, died suddenly at the age of 47, and a few weeks later, Konta separated from her coach Esteban Carril.
The Aussie Open was the trigger for Sydney-born Konta rising into the world's Top 10 when she reached last year's semi-final, and Melbourne would be the perfect place to reach her first final.
There's no outstanding candidate to replace Serena as Queen of the Courts, so all the Slams are wide open.
AL — It's hard to think that Jo Konta won't be affected by those big recent changes in her life.
Given that, I find it hard to predict her as a Grand Slam winner this year.
What is more realistic is a better run at Wimbledon, where it would be great for her and ladies' tennis in Britain if she could make the last 16, or possibly go even further.
It looks like a golden era in golf. No majors for Europe's No 1 Rory McIlroy last year and the competition is fierce, yes?
JB — Last year started with us looking at a three-way battle between Rory McIlroy, Jordan Spieth and Jason Day, and speculation that the trio would go on to dominate golf for years to come, as Jack Nicklaus, Arnold Palmer and Gary Player did in the 1960s and early 70s.
Yet the big four tournaments were won by Danny Willett, Dustin Johnson, Henrik Stenson and Jimmy Walker, all of whom were first-time major winners. That shows how competitive golf is at the moment.
AL — The standard of play in modern golf is superb. In the last two years, Jason Day and Henrik Stenson have won majors with record low scores.
With no Ryder Cup this year, all the focus will be on those four big events and it will all be about peaking at the right time.
If Rory manages that, he is the best player in golf. When he is on song, he makes it look so easy. But when he veers from that just slightly, the other star names are ready to pounce.
The focus will again be on the Northern Irishman when he heads to The Masters looking to complete his Grand Slam. With his talent, surely winning at Augusta is only a matter of time.
And what of the biggest name in golf, Tiger Woods? Surely his dream of catching Jack Nicklaus's fabled haul of 18 majors is beyond him? Everyone loves a comeback kid and what a story it would be if he could bag one more . . .
JB — The last time Tiger won a major, Twitter had just been launched, Gordon Brown was Prime Minister and Lehman Brothers were still trading, so he's been out of the frame for a long time.
Sorry, but the dream of catching Nicklaus is over. In fact, it's highly unlikely Woods will ever win another major.
AL — It was great to see Tiger Woods back playing golf at his recent event in the Bahamas.
There were some good signs, but he finished 14 shots behind the winner, so he has a long way to go.
It would be a fantastic story if Tiger could get back to challenging these young guys, let alone beat them.
But I have my doubts. The American has had so many injuries and surgeries and I don't know whether his body will allow him to play the amount of golf he needs to be competitive when standards are so high.
The World Athletics Championships in August should be one of the highlights of the year, but it's a hard sport to love right now, isn't it?
JB — Desperately hard! The most-recent revelations about the involvement of the Russian secret service in the manipulation of drugs tests has tainted the memories of the magnificent Olympic Games staged by London in 2012.
Put simply, athletics fans can no longer trust what they're seeing.
There is a tendency for those who attend in the stadium and those watching on TV to suspend their cynicism for the duration of, say, the Olympics in Rio, but as athletics is the focus of much of the controversy, it may not be so easy to ignore the background when these Championships come round.
Of course, when London won the right to stage the event, it was seen as a glittering prize. Something to reinforce the new love of athletics Super Saturday had generated.
But interest in sport tends to spike in tandem with success and, Mo Farah apart, Team GB haven't been quite so successful in track and field recently.
AL — You wonder how many more body blows athletics can take. The sport has been so tainted by these shocking revelations about Russia.
In an era when athletics has to fight harder than ever for media coverage, we only ever hear negative stories.
It must be so dispiriting for those athletes who are working hard to get to the top, cleanly. There is now almost an in-built cynicism about any stand-out performance.
The World Championships in London will certainly have the sport under the microscope. Let's just hope Mo Farah and Usain Bolt can showcase all that is good about athletics.
Formula 1 also has its issues with one team dominating so much. Can that change?
JB — Yes, because next season, changes in regulations will favour the aerodynamic cars over those that rely on power.
That means Red Bull, in particular, will be more competitive and that Mercedes will lose some of their advantage.
At the end of the day, however, for most people, it's a competition between drivers, not manufacturers, so even if we get a repeat of last year and two team-mates go head-to-head for the crown, that's fine.
But there looks to be a good chance of Lewis Hamilton regaining his title?
JB — If you come within a few points of the winner and the winner then retires, then of course you must automatically be favourite when your main rival is no longer around.
If Mercedes get the car right, then it will be a shock if Lewis doesn't finish as champion.
AL — My fear is that this season will be one of those years when F1 is a real turn-off.
Lewis Hamilton is the best driver in the best car. There won't be a challenge from his Mercedes team-mate now that Nico Rosberg has retired and Hamilton will coast to his fourth F1 world title.
Rugby's Six Nations is one of the early highlights of the year, with very good England, Ireland and Wales sides. Should be some good action there?
JB — Eddie Jones has transformed England using pretty much the same squad of players Stuart Lancaster had, which shows the importance of the coach's role.
They'd have to be favourites for the title, with Ireland the main danger.
AL — The Six Nations promises to be an absolute thriller.
We have England coming in on the back of 14 consecutive wins while Ireland turned over Australia, South Africa and New Zealand last year.
If all goes to plan, the two sides would meet in Dublin on March 18 with the Grand Slam on the line.
But the Six Nations is rarely that predictable. Scotland are improving and will be tough opponents for the Irish on the opening day.
Wales did not have a great autumn, but they are a different animal against their Northern Hemisphere neighbours, and France are still capable of fleeting moments of brilliance.
Hopefully, the introduction of a new bonus-point system should also mean more positive play and teams aiming to score more tries.
Boxing fans will be looking forward to Joshua v Klitschko. Pity watching the top-ring action, even on the box, is so expensive?
JB — It's a golden era for British boxing, yet many fans will never have had the opportunity to see even a televised world title fight.
That's a real shame because we have some class acts in the ring at the moment at all weight levels.
Heavyweights get the glory and Joshua is the poster boy, but there are currently 13 British World Champions, more than any other country in the world.
The other 12 deserve a namecheck — Ricky Burns, Carl Frampton, Tony Bellew, Terry Flanagan, Jamie McDonnell, Kell Brook, Nathan Cleverley, Lee Haskins, Billy Jo Saunders, Lee Selby, Kal Yafai and James DeGale.
AL — Anthony Joshua against Wladimir Klitschko on April 29 at Wembley Stadium should put boxing back on the sporting agenda.
This is a truly massive fight and it's what the sport badly needs.
Too often in boxing, fighters spend most of their time avoiding the really-big contests where they can risk losing belts or unbeaten records.
But Joshua is heading for the top. He knows that beating Klitschko, even if the Ukrainian is 41, will be a big statement about his plans for the heavyweight division.
The issue of boxing as a pay-per-view sport is a difficult one. Selling TV tickets is effectively how the boxers make their money nowadays.
There are fewer household names now and it has created a niche audience.
But boxing is certainly not the only sport where chasing the TV money is the No 1 priority.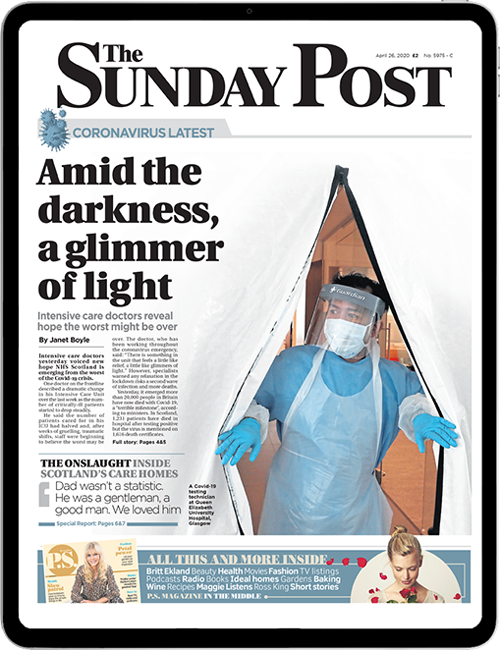 Enjoy the convenience of having The Sunday Post delivered as a digital ePaper straight to your smartphone, tablet or computer.
Subscribe for only £5.49 a month and enjoy all the benefits of the printed paper as a digital replica.
Subscribe