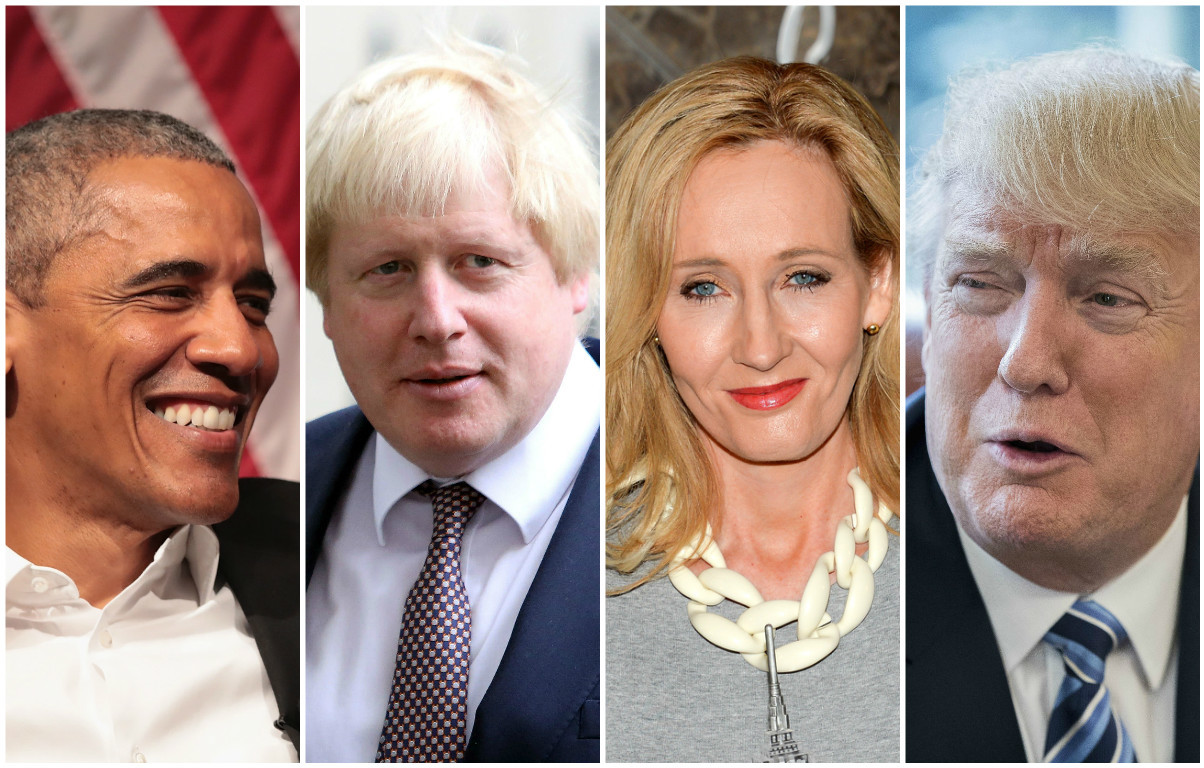 YOU might think putting Donald Trump, Barack Obama, JK Rowling and Boris Johnson in a room together might lead to trouble.
According to many of Britain's older generation, however, it would make for the perfect party atmosphere and lots of fun.
That quartet are prominent among the famous people that over-50s would love to have at the party of a lifetime, and a new study has also revealed that our 50th celebration was our favourite birthday memory.
A third of over-50s reckon their wedding day was the best day of their lives — although we're not sure how that works if you've had more than one wedding — and friends' nuptials proved a big favourite, too.
The survey, by Regent Seven Seas Cruises, caused a big surprise by showing that we more fondly recall our 50th bash than our 21st.
Or perhaps we just don't remember that far back?
Or maybe we have a clearer head on a party night by the time we hit the big 5-0.
It also transpired that given the chance to host a star-studded party or celebration, most Britons of this age group would like a nice mixture of UK royalty and American celebs to join them.
Dame Judi Dench, Joanna Lumley and Dame Helen Mirren would be warmly welcomed, alongside Sir David Attenborough, Stephen Fry and Prince Harry.
Interestingly, it seems that if we had to choose one recent US President, it would be Barack Obama ahead of "The Donald" — and Obama came out far ahead of the present incumbent.
Prince William, who has received a fair bit of criticism from various quarters lately, was far less popular with us, compared to his more aproachable brother.
New Year's Eve parties, retirement parties and the office Christmas bash were other big events for us, while Mrs Obama and Mrs Trump would also be welcome at the dinner table.
Adele and Meryl Streep proved slightly more popular than the Queen, while Kate Middleton and Theresa May beat Emma Watson and Amal Clooney in the party popularity stakes.
As for the top blokes we'd want tucking in giving us their best chat, Tom Hanks and Rowan Atkinson would best provide the showbiz anecdotes, while Andy Murray and Mo Farah could tell us the sporting tales we want to hear.
Sounds like quite a do!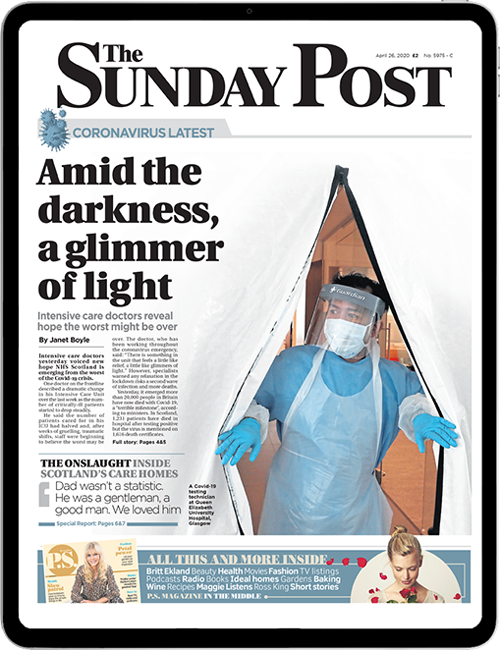 Enjoy the convenience of having The Sunday Post delivered as a digital ePaper straight to your smartphone, tablet or computer.
Subscribe for only £5.49 a month and enjoy all the benefits of the printed paper as a digital replica.
Subscribe