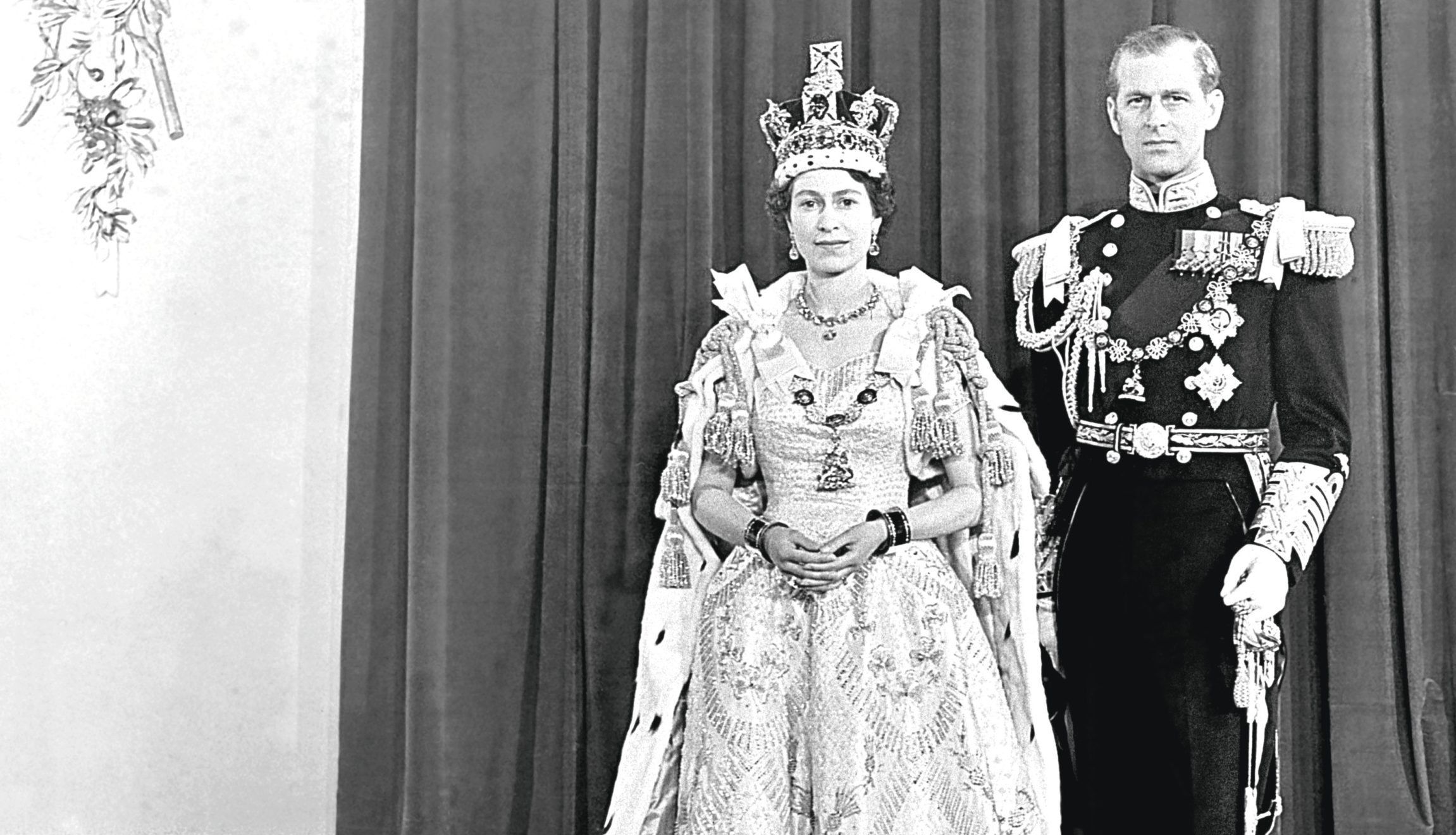 THE Queen has been our sovereign for an amazing 65 years this week, a feat unlikely to be repeated.
It was on Monday, February 6, 1952 that Elizabeth II's long reign began, and in that time, she has thankfully had more happy than sad days.
To celebrate, this week, we're looking at 65 golden highlights for Her Majesty and the world during her time on the throne.
1 Christmas Day of 1952, her first as Queen, saw her in the same chair used previously by her father and grandfather, delivering her debut Christmas Address.
She enjoys getting her message across, and it has become a part of the big day for most of us.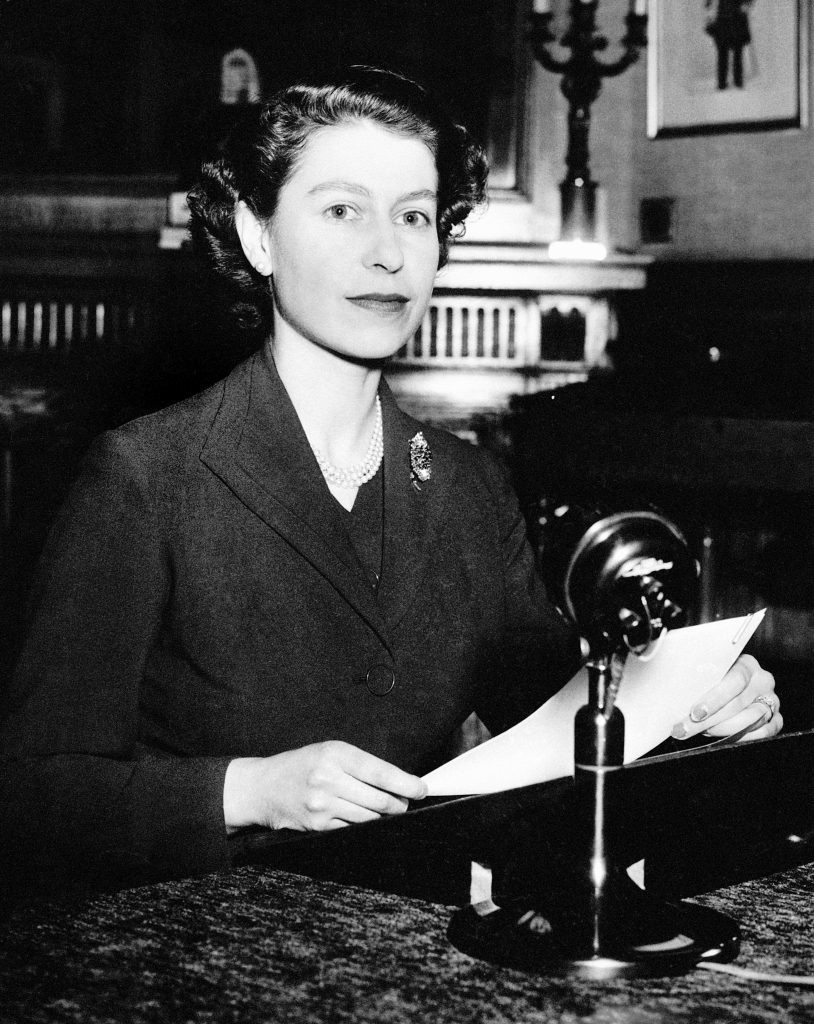 2 It was on June 2, 1953, that Westminster Abbey was the location for the Coronation, the first such event to be televised live. If the new Queen had been unclear about how much attention she would get, she wasn't after this day.
3 That year, even though she's not the biggest footie fan, the Queen also enjoyed a special match when attending her first FA Cup Final, Blackpool and Bolton producing a 4-3 thriller.
4 May 6, 1954, saw Roger Bannister run the first sub-four-minute mile, a source of pride to the Queen. As Chairman of the Sports Council, he would be knighted by her in the 70s.
5 Elizabeth had pined for her parents when they left her at home and went touring Australia, and she had missed seeing Oz as her father died shortly before she was meant to go Down Under.
So to become the first-ever reigning monarch to go there in 1954 was bound to be special. It certainly turned out that way, with three-quarters of Australia's population turning out to welcome her!
6 Her first state visit to the USA in 1957 saw the Queen meet President Eisenhower, and boy, did they hit it off.
Their chemistry, apparently, was immediate and wonderful, even earning him an invite to Balmoral, where she made him scones.
"I never sent you the recipe of the drop scones which I promised you at Balmoral," she would write to Dwight. "I now hasten to do so!"
7 The young Elizabeth had also missed her parents during their 1939 Canada and USA tour, and in fact made the very first royal transatlantic phone call to them.
She would come to adore Canada, where the Government had tried to evacuate her during the war.
In 1957, one of her favourite moments was opening a Canadian parliamentary session.
8 On February 19, 1960, a third child, Andrew, arrived to join Charles and Anne, both born before the Queen's reign began.
9 Elizabeth's father had described her as his pride and sister Margaret as his joy, and in their younger days Margaret was definitely more spoiled and the centre of attention.
None of which did anything to cloud the Queen's joy at seeing Margaret marry Antony Armstrong-Jones on May 6, 1960.
10 The Queen didn't know what to expect on December 9, 1960, when the first-ever Coronation Street was shown but ever since, she has been as crazy about the classic soap as millions of us.
11 Cover Her Face from 1962, was the first PD James mystery to feature Adam Dalgliesh. The Queen loves her work, and probably caught the bug with this first one.
12 March 10, 1964, saw the Royal Family complete with the birth of a fourth child and third son, Edward.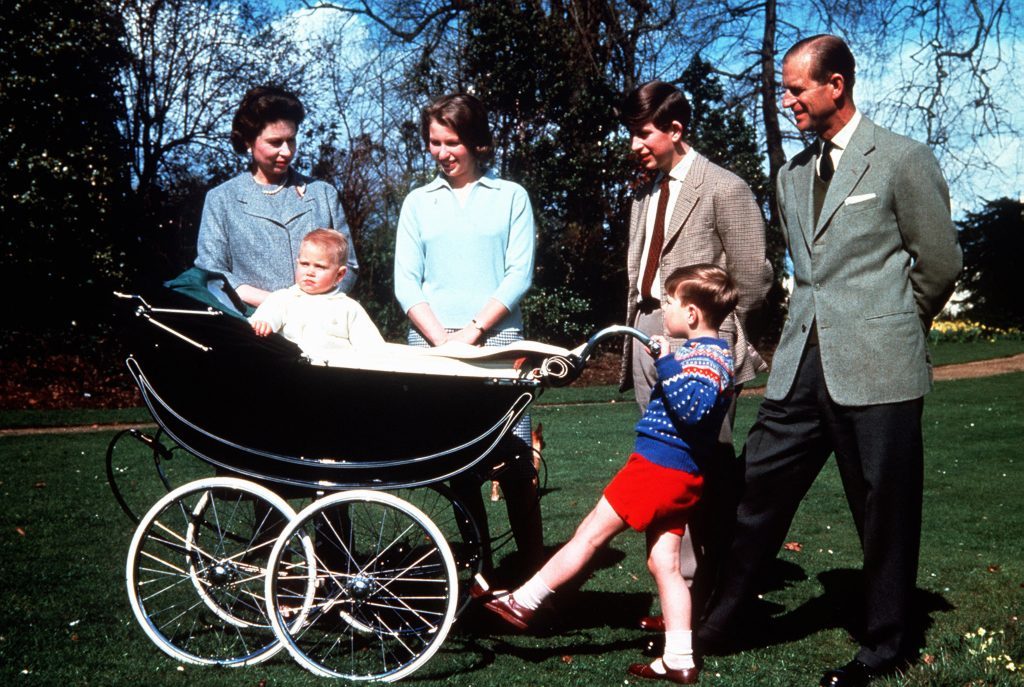 13 What could be more wonderful for a Queen than to watch a home nation become the world's best? This is what she witnessed at Wembley Stadium on July 30, 1966, when England defeated West Germany 4-2 to win the World Cup.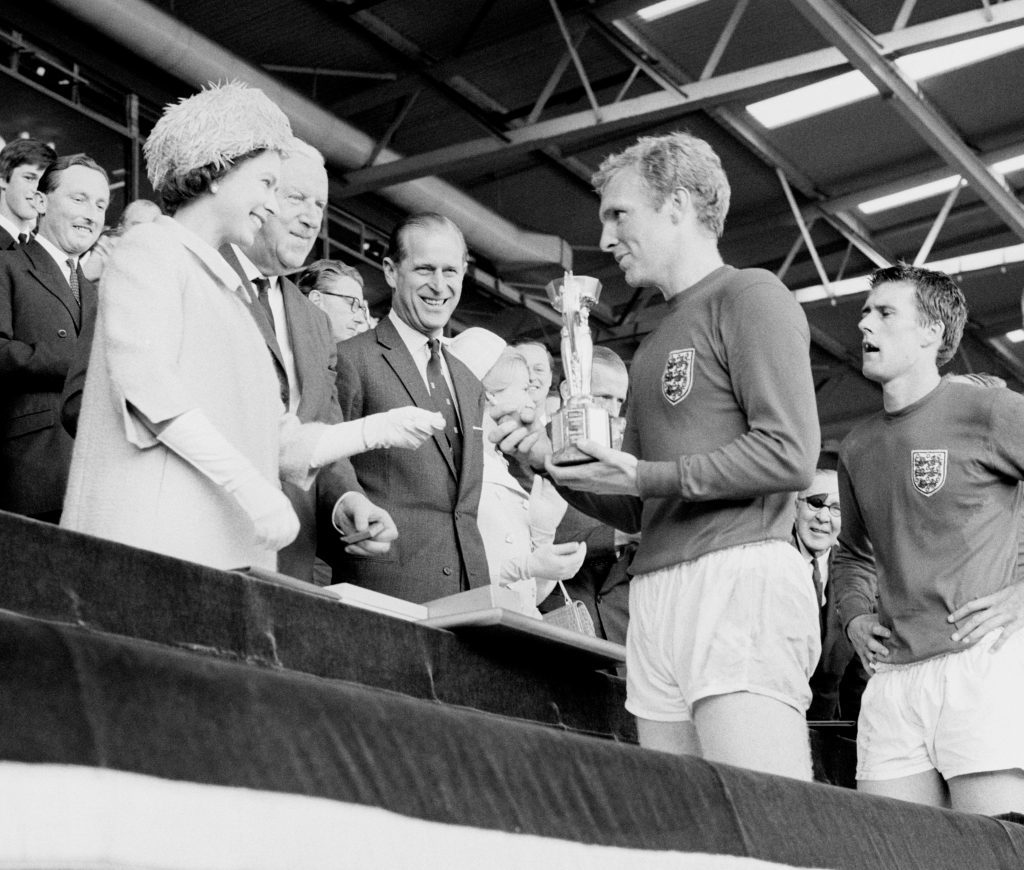 14 A great sports fan, Her Majesty was delighted when the BBC announced that colour TV was on its way, and by 1967 was transmitting its first Wimbledon in colour.
15 Even for a Queen, July 20, 1969 was as special and unique as it was for the rest of us alive on that day. It's incredible to think that the last human on the Moon was in 1972, which just shows how rare such events are.
Her Majesty, therefore, was as thrilled and fascinated as the rest of the planet to have known Neil Armstrong had done the thing we'd all have liked to do!
16 July 1, 1969, saw Prince Charles' Investiture, a day that made both him and his mother very proud.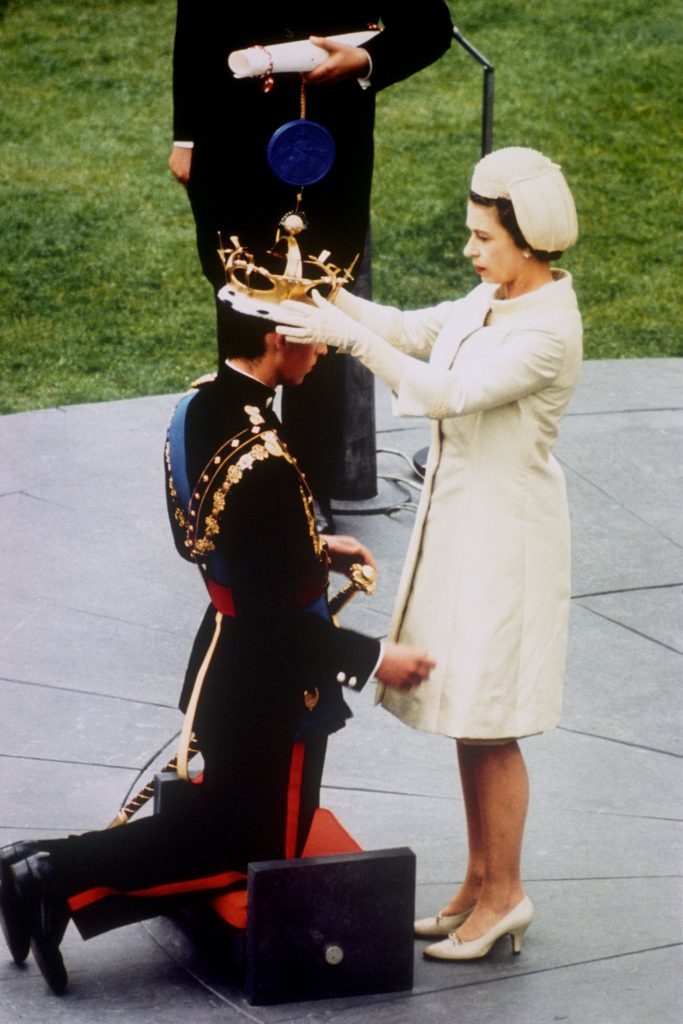 17 The 60s in general must have been glorious for the British monarch, as she watched her subjects rule the world in fashion, music, the Mini car and mini skirt!
18 She also absolutely loves all things George Formby, and knows more about him that he probably had forgotten himself.
Asked to become President of the George Formby Society in the 60s, she jumped at the chance, admitting she "knows the words to every song".
Alas, her advisers felt it wasn't the sort of thing a monarch should do. Rotters.
19 Our ruler thoroughly enjoyed meeting hundreds of Brownies on her first New Zealand public walkabout in 1970 — even if Prince Philip is said to have used a Greek swear word during another part of the walk!
20 When your image is on coins, currency has an obvious fascination, and the Queen was intrigued to see the nation's money go decimal on February 15, 1971.
21 The early 1970s were full of surprises, not least with a bull elephant and two tortoises, gifted during Her Majesty's 1972 African tour.
22 The Queen has enjoyed more than one jubilee year, of course, but there was something special about the Silver one in 1977.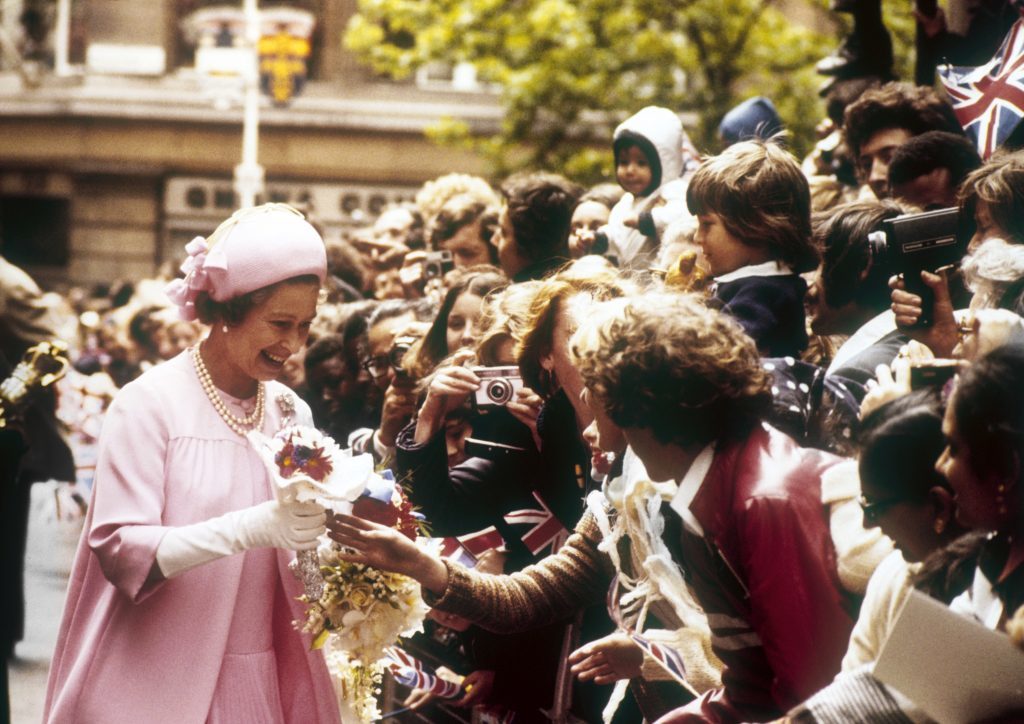 23 Seeing Dunfermline, her best-ever horse, win the 1977 Oaks and St Leger was among the main sporting joys of the Queen's life.
24 This year also saw the birth of the Queen's first grandchild, Peter, to Princess Anne and her then-husband Mark Phillips.
Her Majesty now has eight grandchildren, each of her own children supplying two apiece!
25 In 1980, she was delighted and relieved to see Canada retain the monarchy, having been worried about losing it, and even President Trudeau, not a huge monarchist, was very impressed by her knowledge and handling of it all.
26 In May, 1980 the Queen Mother made her way north for her usual fortnight of fishing in Scotland but she couldn't stay at her beloved Birkhall as the Queen had arranged for a new kitchen to be fitted for her 80th birthday.
27 Her Majesty was guest of honour at "the Wedding of the Century" on July 29, 1981 when her eldest son married Lady Diana Spencer, who got Charles's names in the wrong order.
28 The Queen takes her role as the head of the Church of England very seriously, which made the 1982 visit of John Paul II, the first to Britain by a reigning Pope, very significant.
29 The royal line of succession was secured for another generation when Prince William made his appearance on June 21, 1982 weighing a healthy 8lb 6oz.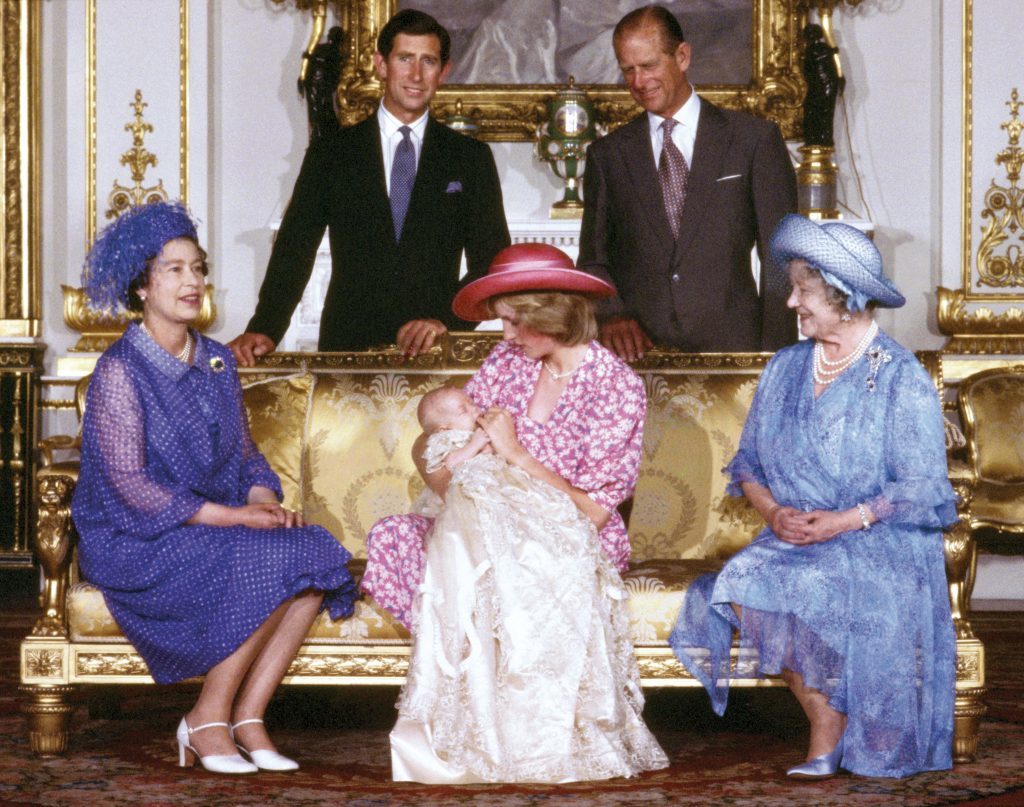 30 The Queen was delighted when Prince Andrew returned safely from the Falklands War of 1982, in which he'd seen combat as a helicopter pilot luring Argentine missiles away from the Royal Navy's carriers.
31 And she laughed when she shook hands with shot-put champion Geoff Capes at the Braemar Highland Games later that year as their hands stuck together because of the resin he put on his hands to improve his grip.
32 Though her fondness for the gee-gees doesn't extend to betting on them, a copy of the Racing Post — first printed in April, 1986 — is perused by the monarch over breakfast each morning.
33 Her Majesty must have breathed a sigh of relief when "Playboy Prince" Andrew married Sarah Ferguson on July 23, 1986, but once more, the bride muddled the groom's names.
34 Later that year the Queen made history when she became the first British monarch to visit China, just one of the 120-odd countries to which she has made state visits.
35 The Queen devours crime and mystery tales and David Suchet's Poirot, the first episode of which was shown in January, 1989 became quite her favourite thing on the box.
36 The Royal Family's long association with racing pigeons began in 1886 when King Leopold II of Belgium made a gift of the birds.
In 1990, one of the Queen's pigeons, named Sandringham Lightning, took part in the Pau race, coming first in the Section 5th Open, much to her delight as she is patron of the Royal Pigeon Racing Association.
37 Brought up on Jeeves and Wooster by PG Wodehouse fan the Queen Mother, Her Majesty found another telly favourite in 1990 when Hugh Laurie and Stephen Fry began starring in a TV adaptation.
38 — This was also the year Keeping Up Appearances began. Both the Queen and the Duke are big comedy fans but their fondness for this particular show saw the other members of the royal family nickname them Hyacinth and Richard!
39 — The royal funny-bone was tickled when a guard denied her entry to a private stand at the Royal Windsor Horse Show in 1991. He later said: "I thought she was some old dear who had got lost."
40 — A fluent French speaker, the Queen made comfortable small talk with President Mitterand when the pair jointly opened the Channel Tunnel in 1994.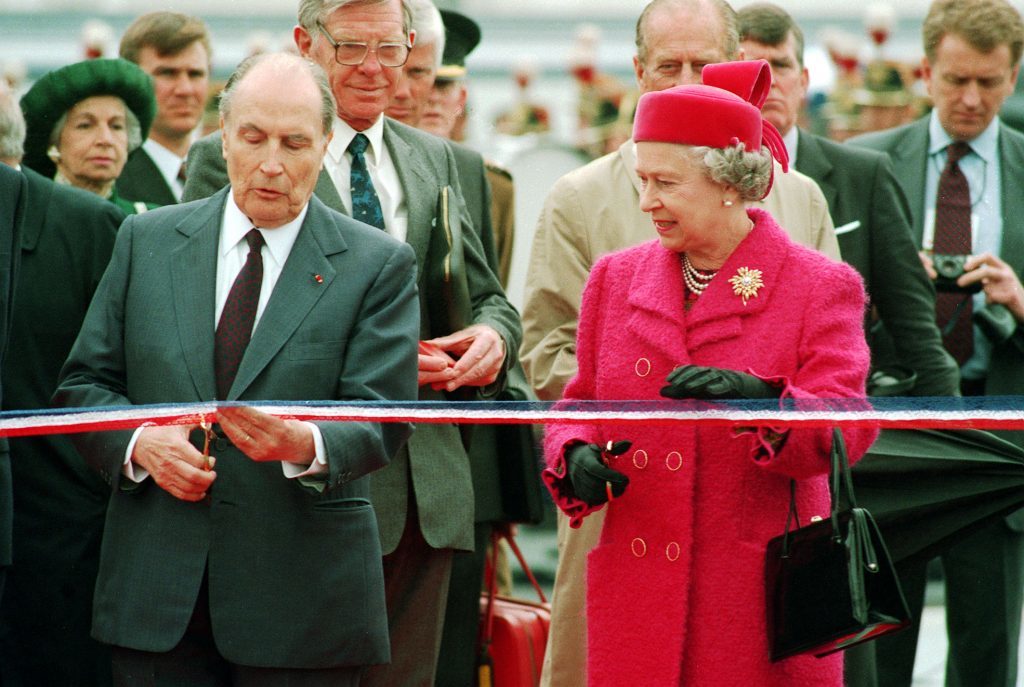 41 — Two days later she was no doubt celebrating when Arsenal — the Queen Mother made sure her daughter was a Gooner, too — won their only European trophy, the UEFA Cup-Winners' Cup thanks to an Alan Smith goal.
42 — Zara Tindall has long been rumoured to be the Queen's favourite grandchild so no doubt Her Majesty was delighted in 1997 when she gained 11 GCSEs at Gordonstoun as well as excelling athletically.
43 — From golden girls to Golden Weddings, and the Queen and the Duke of Edinburgh celebrated theirs on November 20. In her speech, she said of him: "He has, quite simply, been my strength and stay all these years."
44 — It was a bittersweet occasion for the Queen when she disembarked her beloved Royal Yacht Britannia after her final trip, to Arran.
45 — 1997 was also the year in which the Queen, tech-savvy but not as much as her husband, launched the first version of the monarchy's own website.
46 — It was third time lucky on June 19, 1999 when Prince Edward became the last of the Queen's children to marry, and Sophie Rhys-Jones got his name right. The couple asked guest not to wear hats to the more informal ceremony — the Queen Mother wore one regardless.
47 — On August 4, 2000, the Queen Mother turned 100 and, yes, she received a telegram from her daughter though this one was specially hand-written.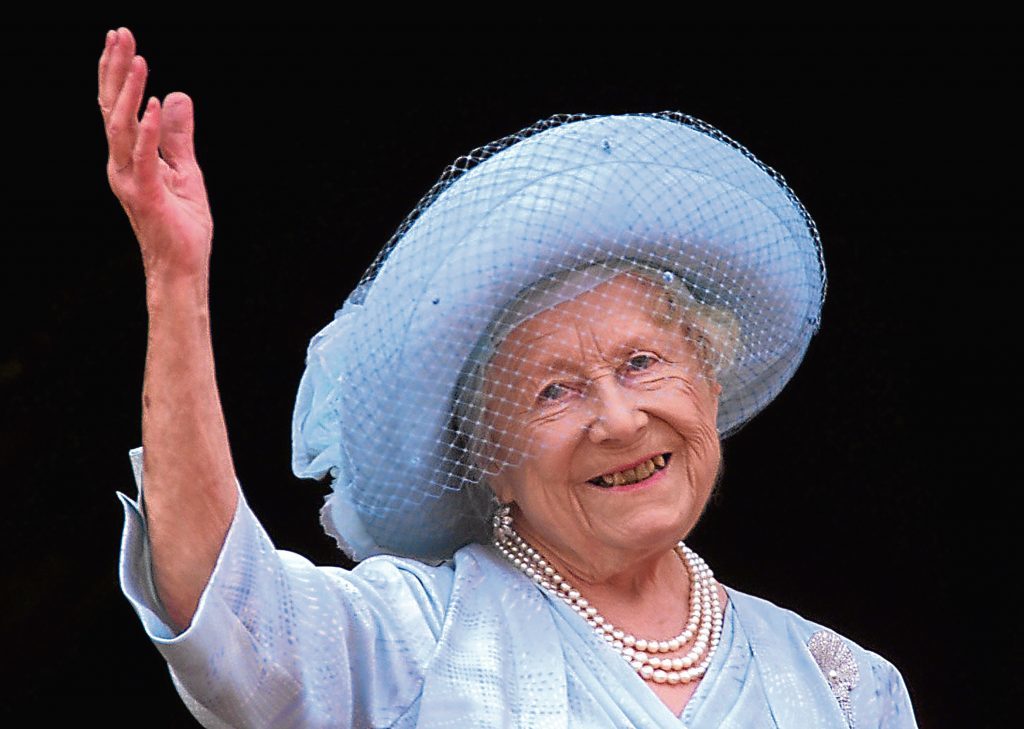 48 — 2002 saw the Queen celebrate her Golden Jubilee though her happiness was tempered by the loss of her mother and sister within weeks of each other early in the year.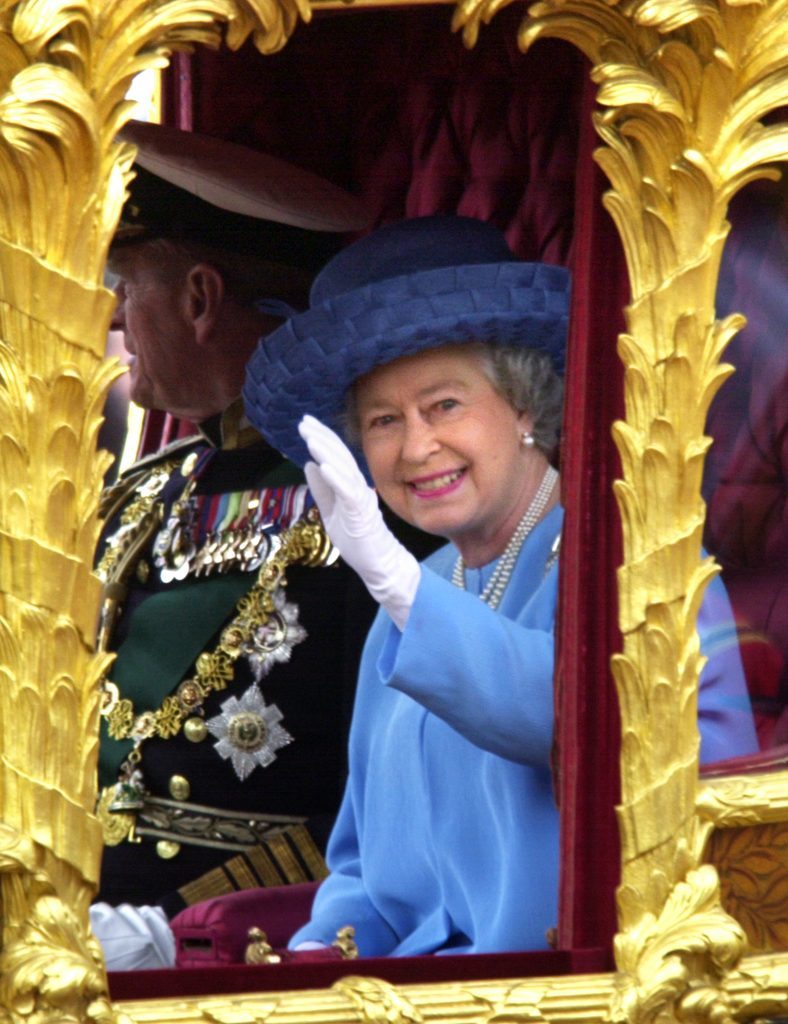 49 — In June, the Queen hosted the first public concerts in the garden of Buckingham Palace to celebrate her Golden Jubilee. The Party at the Palace pop concert was one of the most watched pop concerts in history and she the first member of the royal family to be awarded a gold disc after 100,000 copies of the CD of the concert were sold within the first week of release.
50 — Facebook was launched in February, 2004, and it was seen as the perfect way to share news relating to the monarchy. Known for embracing modern technology, in 2015, Her Majesty even appeared in a family photo, which was uploaded to Facebook. The snap was taken by Prince Andrew, and she was pictured with youngest son Edward and his wife Sophie.
51 — The relationship between Her Majesty and Camilla Parker Bowles hadn't always been easy, but by April 9, 2005, they had finally put their differences aside, with her eldest son Charles marrying the woman he'd really always wanted to be with. After Charles and Camilla exchanged vows in a civil ceremony, the Queen and Duke of Edinburgh held a reception for the newly-married couple at Windsor Castle.
52 — Sky+ was launched in 2006, meaning that nobody needed their video recorders any more. Live TV could be paused and recorded, and many people ditched their VHS tapes. No excuses for missing the Queen's speech on Christmas Day now!
53 — Apple released the first-ever iPhone in 2007, and going by the fact that Her Majesty later tweeted from an iPhone Twitter app, we can assume she is a fan of the iPhone. More on that tweet later.
54 — Not usually one to wield her influence, Her Majesty, presented with a gold Blue Peter badge on her Golden Jubilee, did in 2008 when she insisted John Noakes, her favourite presenter, came to a garden party to mark the show's 50th anniversary.
55 — November 4, 2008, was a very special event as Barack Obama became President-Elect. Barack was the first black President Americans had ever voted in and has become one of the better-liked Presidents in US history. The Queen has met with Barack and Michelle a few times. At a recent dinner, Barack made a faux-pas when he toasted HM, raising his glass and saying: "To her Majesty, the Queen." The orchestra took its cue to start playing and, because Barack hadn't finished speaking, he commenced his speech at the end of the song, as if it had merely been background music. A big no-no! However, on another occasion when wife Michelle put her hand on the Queen's back, Her Majesty barely batted an eyelid. She doesn't want to be seen as stuffy and too caught up in protocol.
56 — December 29, 2010, saw the birth of the Queen's first great-grandchild when grandson Peter's wife, Autumn, gave birth to a little girl, Savannah. The arrival of Isla Philips in 2012 would see Savannah becoming a big sister. Peter's sister Zara is mummy to Mia Tindall with husband Mike, while Her Majesty's most-famous great-grandchildren, of course, are William and Kate's kids, Prince George — who is third in line to the throne — and Princess Charlotte.
57 — Downton Abbey aired for the first time. Her Majesty would later be revealed to be a big fan of the Sunday-night ITV favourite, and apparently she loved to look out for historical inaccuracies in the programme, such as war medals being worn in the wrong order. She used to spend a lot of time at Highclere Castle, where the show is filmed, as a guest of the Carnarvon family, so she's very fond of the show indeed.
58 — William, the man who will one day be king, married Catherine Middleton at a ceremony at Westminster Abbey. The Queen has become very fond of Kate and is a popular member of the family. In a recent interview with Kate for a programme celebrating the Queen's 90th birthday, she revealed that the Queen has a very soft spot for George and Charlotte: "Every time we stay with her, she leaves a little gift for George and Charlotte in their rooms. I think that just goes to show her love for them and for the family."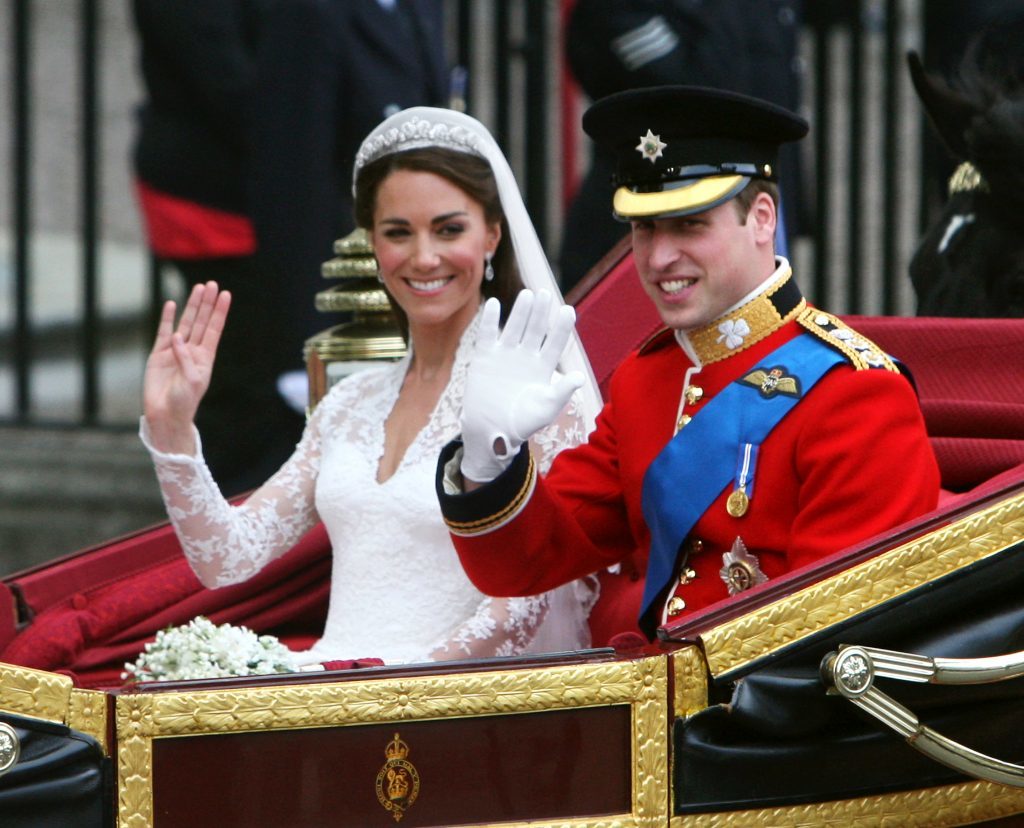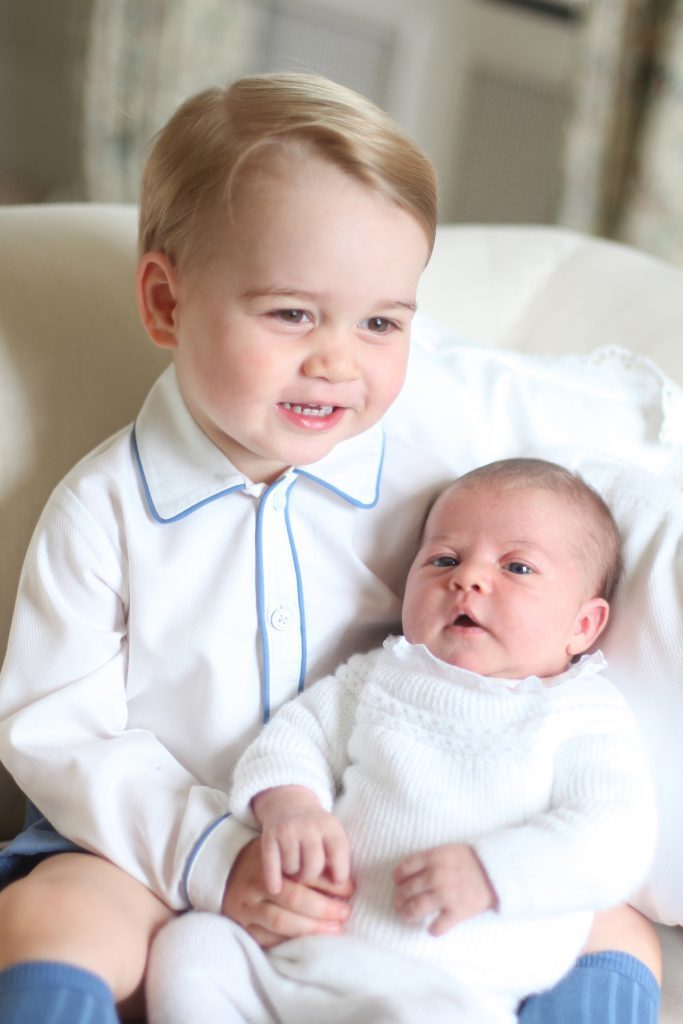 59 — Diamond Jubilee celebrations were a big talking point in Britain in 2012. Before Elizabeth, only Queen Victoria had celebrated a reign as lengthy, and events to commemorate the occasion included 8.5 million people taking part in Jubilee Lunches, plus a Thames pageant of 1,000 boats. A concert to mark the occasion was arranged, featuring the likes of Sir Elton John, Sir Paul McCartney, Dame Shirley Bassey and Kylie Minogue.
60 — 2012 was about so much more than just the excitement of the jubilee, as the capital city hosted the Olympics. Her Majesty hit the headlines when she appeared to skydive into the ceremony accompanied by Daniel Craig in the guise of his alter-ego James Bond.
61 — Her Majesty was absolutely delighted — and unable to keep the smile off her face — when her horse, Estimate, won the Gold Cup at Royal Ascot in June, 2013. Asked what it meant to train a Gold Cup winner for Her Majesty, the trainer said: "It's a great honour and a tremendous thrill. We know how much she loves this game."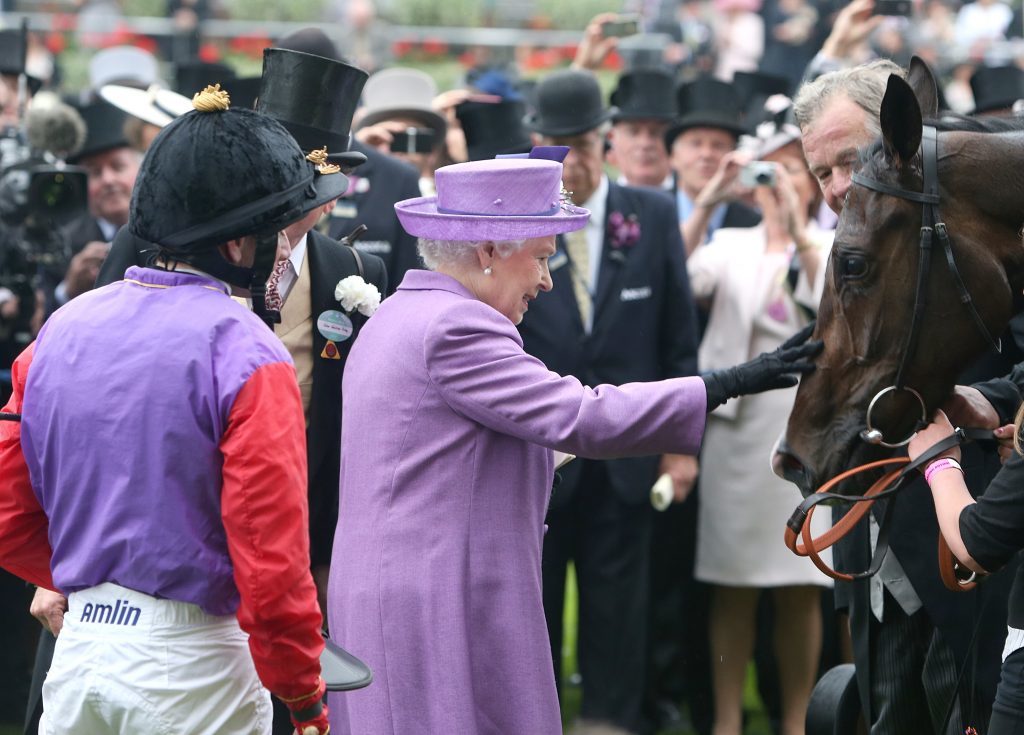 62 —The Queen enjoys her subjects' sporting triumphs, and Scotsman Andy Murray did his country — and his Queen — proud, when he became the first British male to win at Wimbledon in 77 years, after beating Novak Djokovic in July, 2013.
63 —In 2014, the Queen sent her first tweet — to open the Science Museum gallery — which was then retweeted 6,000 times in the first hour.
64 — Photobombing became a big trend in recent years and, the Queen delighted a couple of Commonwealth Games athletes when she photobombed their selfie. There she was, standing behind them, grinning away. Yet more evidence that she has mischievous side to her..
65 —In October last year, the Queen added the World's Longest-Reigning Monarch to her list of titles, following the passing of Thai King Bhumibol Adulyadej.
It also meant that Elizabeth II has managed to surpass the 63-year reign of her great-great-grandmother, Queen Victoria
A brilliant monarch, and here's to many more golden moments in 2017.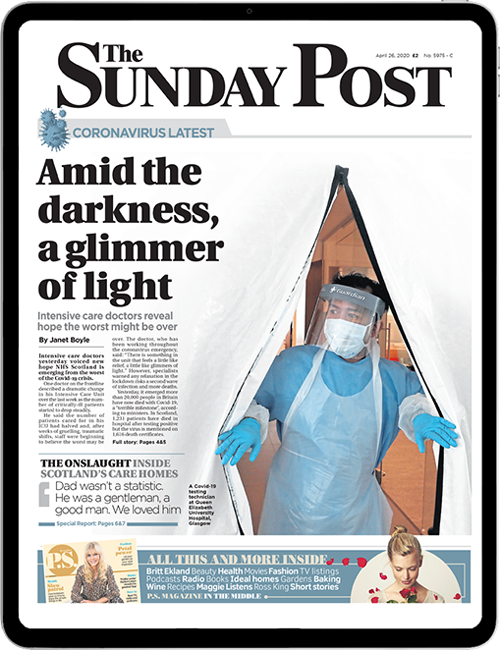 Enjoy the convenience of having The Sunday Post delivered as a digital ePaper straight to your smartphone, tablet or computer.
Subscribe for only £5.49 a month and enjoy all the benefits of the printed paper as a digital replica.
Subscribe