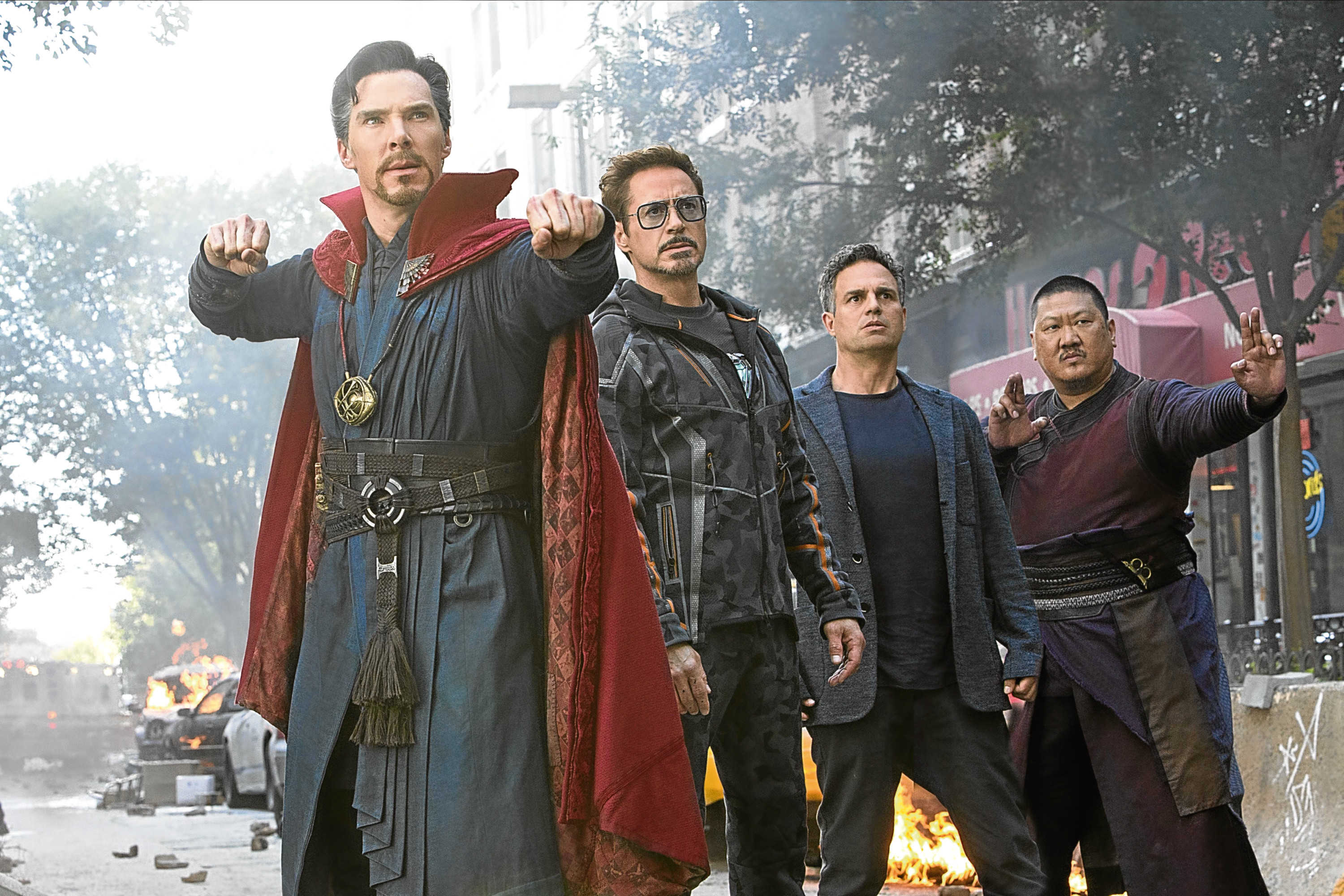 IT'S the superhero movie to beat all superhero movies.
Avengers: Infinity War is the 19th instalment in what has become known as the Marvel Cinematic Universe — and it will be the last one for many much-loved characters.
It brings together all the characters that have been introduced since the first episode, 2008's Iron Man, and sees the Earth-bound Avengers team up with their extra-terrestrial counterparts the Guardians Of The Galaxy to combat uber-villain Thanos.
It's a battle that will cause casualties and fans of the franchise have been typing themselves into a frenzy on the internet trying to predict which superheroes will be bumped off.
The smart money is on Robert Downey Jr's Tony Stark AKA Iron Man hanging up his helmet, while some feel Chris Evans' Captain America may find himself in a Stars 'n' Stripes-draped coffin come the picture's end.
Hopefully, we've not seen the last of Doctor Strange, played by Benedict Cumberbatch, but the Sherlock star's lips are sealed.
"I think the fans are going to be in for such a ride in this, with so many cliff-hangers and questions unanswered and then answered in what is a massive, history-ending chapter of this franchise," says Cumberbatch.
"It's so frustrating not being able to talk about this, that and the other, but expectations are really high and I hope we meet them — certainly, as a page-turning reader for the first time, I couldn't believe what they were getting away with plotting, it's very exciting.
"It's daunting joining this cast, not just because of the actors' prowess in the film industry, but these characters have been on arcs for 10 years, so it's nerve-racking.
"Doctor Strange does some crazy, cool stuff and I think he plays less the petulant adolescent, he's more the grown-up in the room as far as when the two goateed egos that meet — him and Stark share some screen time, which is fun.
"It's great to have those two in the room. The fans wanted to see that chemistry and, frankly, so did I, because I wanted to act with Robert Downey Jr — who wouldn't?
"He's a great guy and he's a shining example of how to be a leading man — he's very inclusive and makes sure you're being taken care of.
"The thing is, you can't take yourself too seriously and neither should this material. It's high-tempo entertainment, but as well as being a great deal of fun, there are emotional turns as there always are in Marvel.
"And any pop culture bears a footprint of whatever political and social zeitgeist is around, and these characters came to the page through the writers who were working through the First and Second World Wars and the Cold War, and in my character's case, when Eastern philosophy started to bleed into Western culture.
"So, these things are always impressed upon by those things, but we keep it light.
"The franchise has grossed, what, $14.7 billion and the fans are the ones stumping up for the tickets, but what Marvel has done brilliantly is manage expectations for the comic book nerds as well as for the film buffs — and also confound those expectations as well."
Avengers: Infinity War (12A) is in cinemas from Friday.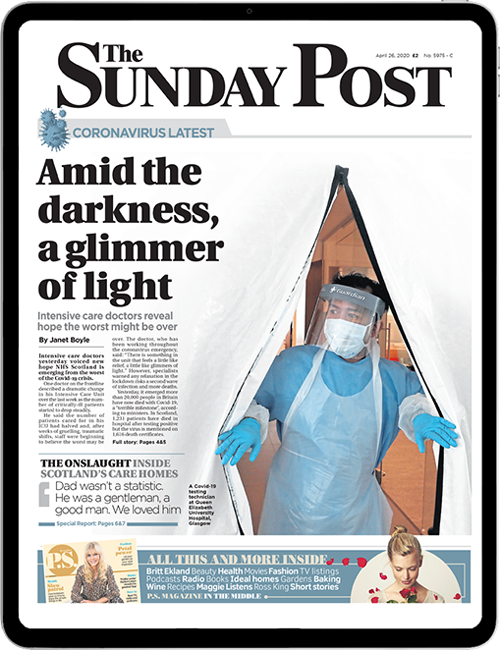 Enjoy the convenience of having The Sunday Post delivered as a digital ePaper straight to your smartphone, tablet or computer.
Subscribe for only £5.49 a month and enjoy all the benefits of the printed paper as a digital replica.
Subscribe