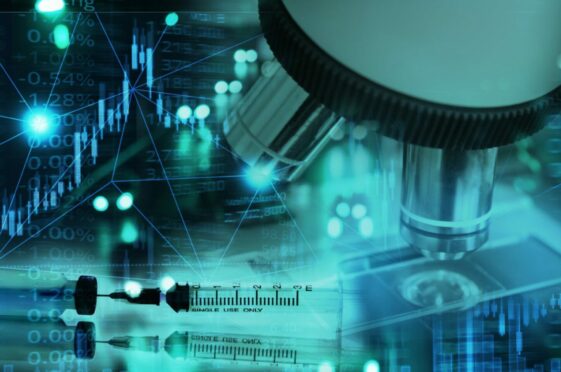 We should, according to Boris Johnson, be thanking capitalism for securing the Covid vaccines that will, hopefully, build back a better, safer world.
In his conference speech on Wednesday, the Prime Minister had no doubt the free market had propelled private-sector pharmaceutical giants' development of the life-saving, world-restoring vaccines in just one year.
However, according to ­journalist and author Billy Kenber, that sunny assessment fails to acknowledge the eye-watering scale of the government borrowing that bankrolled the work, the publicly-funded scientists doing much of the heavy-lifting, or the equally jaw-dropping sums about to be made by companies, collectively, but not necessarily affectionately, known as Big Pharma.
The share price at one ­vaccine manufacturer is more than 20 times higher than before the pandemic as executives sell their stakes to become multi-millionaires overnight.
The vast fortunes ­underpinning and being generated by the vaccines are detailed in Kenber's book, Sick Money: The Truth About The Global Pharmaceutical Industry.
The author, an award-­winning investigative journalist, reveals how some pharma firms that struggled to turn a profit pre-pandemic went on to make a fortune.
Vaccine producers to build factories in Africa in bid to increase immunisations
Kenber said: "The stand-out example of that is Moderna, which had never before brought a product to market and had been loss-making throughout its existence.
"That vaccine was ­massively underpinned by public funds – the chief executive is on record as saying the entire development was underpinned by grants received from the US Government's Biomedical Advanced Research and Development Authority.
"The profits have been very substantial for that company and its profits have soared. Shareholders have become billionaires as a result of that vaccine, which has also been the most expensive and recently increased its price."
Moderna and Pfizer both recently increased prices for their vaccines by between 20% and 25%, meaning governments around the world have to pay even more to protect their populations.
The cost of two doses of Moderna has ranged from £25 to £55, while Pfizer has charged anything between £28 and £44.
AstraZeneca was forced to sell its vaccine on a not-for-profit basis until the pandemic ends under the terms of a deal with scientists at Oxford University, with two doses costing as little as £1.50.
However, the firm recently said the price will rise soon. Kenber said: "The not-for-profit commitment only lasts for the duration of the pandemic and the definition of that is at the company's ­discretion. The chief executive has indicated that certainly rich countries can expect to be paying more in due course."
The US Government has given $12 billion to vaccine developers so far and the UK Government at least $6bn. UK ministers committed £900 million upfront to secure doses of five vaccines before they knew if any of them would work, a gamble that has since paid off.
The UK Government even agreed to compensate ­pharmaceutical companies if they were sued by people who suffered adverse effects from their vaccines.
Despite such gold-plated deals, some of the world's biggest drugs companies didn't want to get involved in the risky business of vaccine development. Kenber said: "The initial reluctance among large pharmaceutical industries was because the industry had been stung several times when it got involved in outbreaks, only for them to dry up.
"Also, vaccines have been a very small part of the ­industry until very recently because it's only in the last couple of years that there have been vaccines that were ­significant money spinners.
"Before that, vaccines were an unexciting endeavour and prices had to be very low because they were negotiated by governments.
"They weren't willing to risk large sums for something they may not find a market for had Covid been brought under control in those early months.
"Pfizer initially turned down the opportunity to work with BioNTech because they didn't think there would be any money in it.
"They changed course when it became more obvious this virus was going to linger.
"The traditionally big ­vaccine makers, Sanofi and GSK, were among the slowest to get going because it's very disruptive and it can divert resources away from other products and vaccines."
Kenber said his book does not argue for the removal of profit but he does want to see big pharma firms ­sharing their patents with poorer countries, many of which have vaccinated less than 1% of their populations.
He said: "The biggest ­obstacle to supply in the lower-income countries is the fact Western governments and pharmaceutical companies cosied up in the early months of the pandemic and struck deals to buy large quantities of doses at high prices.
"Western governments, including the UK, bought up several multiples of their population sizes as they hedged their bets. We have seen situations where vaccines have expired rather than being used at a time when low-income countries are desperately lacking in doses."
Kenber says western ­governments and pharma firms share the blame for the lack of vaccine distribution in developing countries.
However, he admits that drugs companies have been able to burnish their reputations by developing vaccines that have effectively allowed the reopening of society following months of lockdowns.
He said: "The industry's reputation was at a real low point before the pandemic hit. There was a combination of a crisis in drug pricing, particularly in the United States, and the role that some drugs companies played in fuelling the opioid epidemic and profiting from it while ignoring the harm it was doing.
"From that low point, undoubtedly, the pharmaceutical industry has been boosted by its role in what is an incredible scientific achievement in getting these vaccines in such a short period of time.
"But, at the same time, it's a reminder of some of the industry's worst impulses because we have seen pandemic profiteering, we have seen high prices, we have seen inequality of access.
"All these problems afflict all sorts of life-changing medicines and vaccines. This is an industry that has, arguably, largely neglected its moral purpose.
"They are not selling ­products like any other. They are not cereals, or car parts. Therefore, there should be additional responsibilities on the pharmaceutical industry when it is selling its products.
"Social purpose should be central to their mission, not maximising profits."
So was the Prime Minister correct to say it was capitalism that ensured vaccines were created in record time?
"I don't think it's true to suggest that it's purely the private sector that resulted in us having vaccines this quickly," Kember said.
"Vaccines have been a neglected area by the pharmaceutical industry. It was publicly funded investments that laid the groundwork for the technologies which provided us with vaccines at such speed."
Sick Money: The Truth About The Global Pharmaceutical Industry, by Billy Kenber, is published by Canongate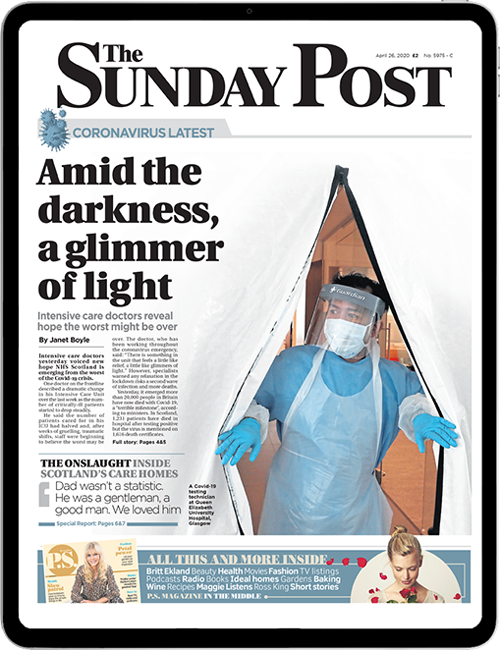 Enjoy the convenience of having The Sunday Post delivered as a digital ePaper straight to your smartphone, tablet or computer.
Subscribe for only £5.49 a month and enjoy all the benefits of the printed paper as a digital replica.
Subscribe