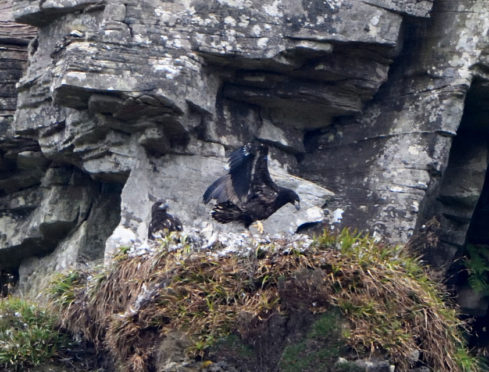 A pair of white tailed eagles have produced a chick on a nest in Orkney for only the second time in nearly 150 years.
RSPB Scotland volunteers spotted the newly hatched chick while monitoring the nest on the Dwarfie Hamers rock face on Hoy.
Last year's chicks, named Bakko and Craggie, were the first to fledge on Orkney since 1873.
RSPB Scotland, who run daily Eaglewatch events nearby, said: "The chick is very small and there is a long time to go before we know if the pair will be successful for only the second time in 146 years."
White tailed eagles or sea eagles are Scotland's largest birds of prey, with a vast eight foot wing span. They are also the largest eagle in Europe and most of Asia.
The birds are found across a wide range of countries, as far north as Greenland and Iceland and as far east in Hokkaido, Japan, they are often scarce as a nesting species, mainly due to human activities.
They were wiped out in the UK when the last native bird was shot on Shetland in 1918. A reintroduction programme that began on the Isle of Rum in the 1970s has now resulted in more than 100 breeding pairs in Scotland.
White-tailed eagles have long been associated with Orkney and there is evidence of their bones being buried alongside humans as far back as 5000 years ago.
The raptors returned to Orkney in 2013 after an absence of 95 years but they only bred successfully last year.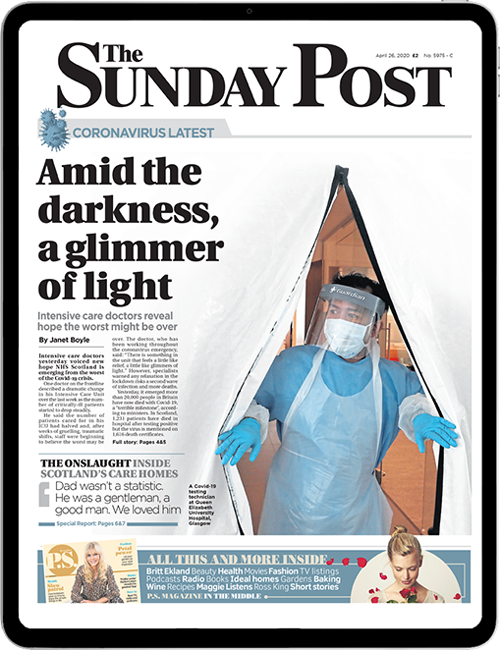 Enjoy the convenience of having The Sunday Post delivered as a digital ePaper straight to your smartphone, tablet or computer.
Subscribe for only £5.49 a month and enjoy all the benefits of the printed paper as a digital replica.
Subscribe