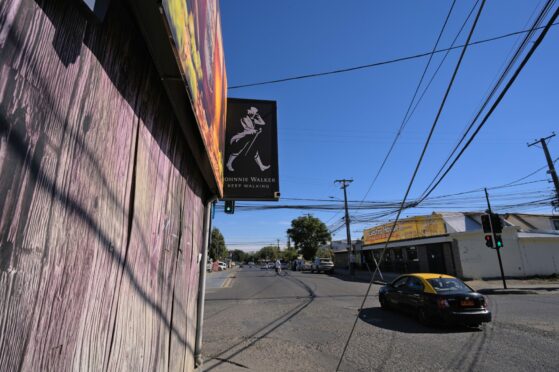 Scotland's £5 billion whisky business will survive and prosper despite the seismic economic shocks shaking world markets, according to the executive appointed to steer the industry through turbulent times.
Former diplomat Mark Kent, chief executive of the Scotch Whisky Association (SWA), has been in the job just four months but in addition to dealing with the significant fallout from Brexit, the Covid pandemic and crippling US trade tariffs, he is now grappling with soaring costs of transport and raw materials caused by the conflict in Ukraine and the resulting fuel price crisis.
However, Kent, 56, previously a UK ambassador to Argentina, Thailand and Vietnam, remains bullish despite the daunting challenges.
"The whisky business is resilient and has survived through world wars, recessions…and even prohibition," he said. "So, I am confident we can get through this one too."
Kent has reason to be optimistic as new figures indicate the industry is bouncing back as the world edges out of lockdown. Global exports of whisky grew to £4.51bn last year after falling by £1.1bn in 2020. In 2021, the value of exports was up 19% and the number of 70cl bottles exported also grew by 21% to the equivalent of £1.38bn.
It is still some way off the pre-pandemic heyday when revenue exports topped £5bn but Kent insists growth in emerging markets will help to fill the gaps.
Sales in the Asia Pacific region and Latin America last year increased by 21% and 71% respectively. Key new markets such as India, Brazil, and China also grew strongly. Kent said: "The challenges we are facing are formidable and this is an industry that is experiencing ongoing turbulence. However, our figures for the first quarter of this year are positive with growth up about 9% and despite ongoing world uncertainty we could soon be back over the £5bn mark for exports."
In 2019 the Scotch whisky industry was dealt a wounding blow when then-US President Donald Trump imposed a 25% trade tariff on single malt during a long-running dispute over aerospace subsidies.
The barriers were suspended last June but are estimated to have lost the industry more than £600 million in revenue from its biggest export market, which is worth around £800m annually. Kent said: "The tariffs were extremely damaging but we are now beginning to see growth in the US market again which was up by 8% in 2021, which is encouraging."
He conceded the price of a bottle of whisky at home and overseas was almost certain to rise due to increased transport and grain costs caused by the conflict in Ukraine but revealed the industry would be lobbying Chancellor Rishi Sunak not to raise duty prices further, to help protect sales.
"We have certainly been experiencing supply chain issues as a result of the situation in Ukraine and the price of wheat has gone up but fortunately most of our grain is sourced at home which has certainly helped," he said. "What all of this will mean to the price of whisky for consumers depends on each individual producer and the decisions they make about their products.
"It is difficult to predict future prices as this is an industry with a special set of circumstances because of the timescales involved.
"Whisky that is being produced now won't be on the market for a minimum of three years.
"But about 70% of our costs are taxation and we will be calling on the Chancellor to review this as our argument is that lower taxation will lead to lower prices and increased sales, therefore more revenue for the Government."
University Challenge interrogator Jeremy Paxman backs Scotland's first organic whisky distillery
Few products are as closely associated with their environment as Scotch with distillers relying on nature for their raw materials.
The industry has been criticised by environmentalists for being too energy intensive, using vast amounts of electricity, peat and water.
However, the SWA insists it has been working hard to go green. Last year, ahead of the Cop26 climate conference in Glasgow, it launched a new sustainability strategy committing the sector to reaching net-zero emissions across its operations by 2040. Targets include making all new product packaging reusable, recyclable and compostable by 2025.
It has also pledged to play an active role in the wider conservation and restoration of Scotland's peatland to deliver environmental benefits for the country by 2035, to be delivered through a peat action plan.
Kent said the strategy aimed to build on progress made over the last decade which has seen distillers reduce their greenhouse gas emissions by more than a third.
"This is an energy-intensive business and we are under a lot of scrutiny," he said. "But around 40% of the energy we are now using comes from non-fossil fuel sources.
"Our targets are ambitious but we will see through our commitments on peat, water and packaging right across the production chain – from the growing of the grain to shipping. We have to show that we are walking the walk.
"There has been a lot of investment in renewable energies such as wind and solar power and increased usage of biomass fuels that are recycled, plus some businesses are now exploring new sources of future energy such as hydrogen."
Kent is also optimistic that, if a proposed UK free trade deal with India goes through, it could be worth a further £1bn over the next five years. It could bring 1,300 new positions to an industry that currently supports 42,000 jobs, including 10,500 directly employed in Scotland and 7,000 in rural areas.
He said: "Only about 2% of our exports presently go to India and a trade deal could see this rise to 5% which would have big implications for more job opportunities in Scotland."
Kent said a recent recovery in whisky tourism in Scotland following the pandemic was another indication that more people around the world were now buying into the history and mythology surrounding the national drink.
"People don't just like the unique taste of whisky, they also want to be part of the story," he said. "People from Argentina to Asia like to raise a dram on all sorts of occasions. It is almost ceremonial.
"There is no spirit quite like it and whatever the challenges are ahead, we will continue to navigate these turbulent times to deliver a world-class product that is enjoyed by millions the world over."
Two million take the trail as distilleries bounce back
Whisky trail operators expect annual visitor numbers to climb back over the two-million mark this year, following a dip caused by Covid restrictions.
The popular Malt Whisky Trail includes nine sites, each with at least a four-star visitor centre, and attracts dram fans from across the world. It consists of eight Speyside distilleries and a cooperage: Benromach, Cardhu, Dallas Dhu, Glen Grant, Glen Moray, Glenfiddich, The Glenlivet, Strathisla and Speyside Cooperage.
Iain Allan, global brand ambassador at Glen Moray, who also sits on the board of the whisky trail, said people were returning in large numbers.
"Tourism plays a monumental role in the growth of the whisky industry," he said.
"Stats show that three out of every five tourists come to Speyside for whisky tourism and there were 2.2 million visits to Scotch whisky distilleries in 2019, making this the third most popular attraction in Scotland.
"Pre-pandemic, visits to the Malt Whisky Trail were increasing year on year and, as international travel has opened back up, I envisage these figures continuing to rise."
Allan said whisky continued to create a sense of community within Scotland and beyond.
He added: "Not many spirits have this power to unite people on such a level, telling tales that span decades, cultures and continents, whilst recruiting dedicated custodians in the process."
VisitScotland hailed major investments which have enhanced the whisky tourism experience, notably the opening of Johnnie Walker Princes Street in Edinburgh which takes visitors on an immersive journey through the 200-year old history behind the world's best-selling Scotch. The £185 million centre, which opened in September last year, features rooftop bars, tours and tasting experiences.
VisitScotland said: "With a growing interest in artisanal food and drink, whisky tourism will continue to play an important part of Scottish tourism's recovery, as visitors look to connect with the people and processes behind our famous products."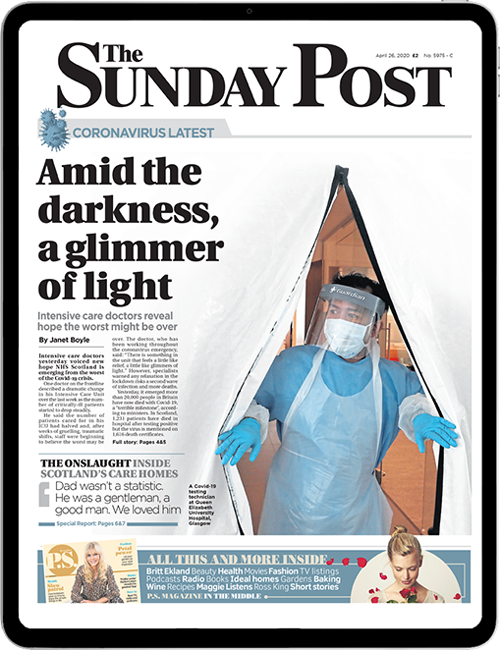 Enjoy the convenience of having The Sunday Post delivered as a digital ePaper straight to your smartphone, tablet or computer.
Subscribe for only £5.49 a month and enjoy all the benefits of the printed paper as a digital replica.
Subscribe