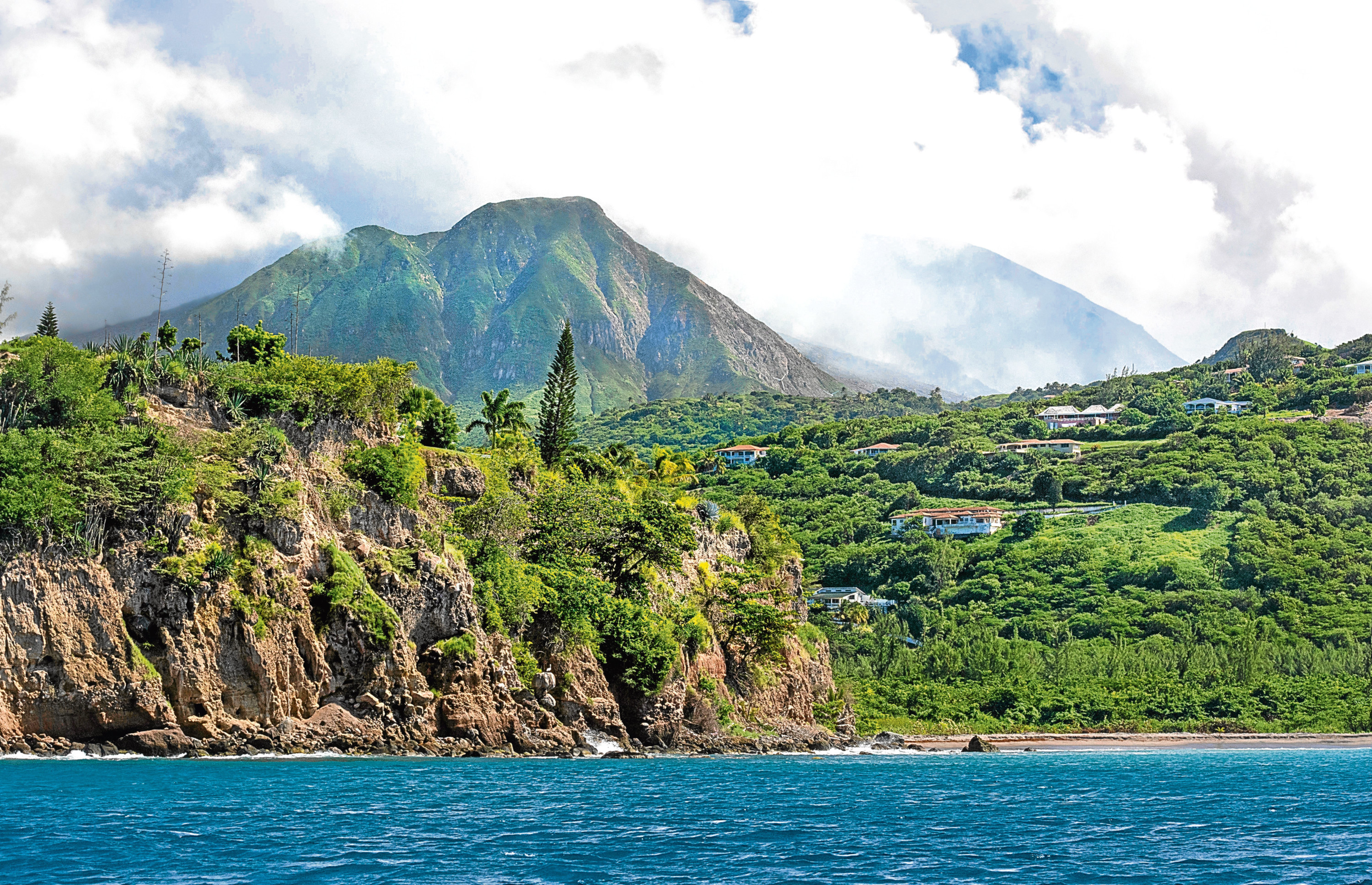 AUTHOR and former radio and TV presenter Sarah Dickinson's new book is just out.
Plenty Mango: Postcards From The Caribbean, is a series of essays about life on Montserrat, the island she fell in love with.
Sarah, 72, and Banff-born architect husband John now spend their time living in London and the island.
---
OUR love affair with Montserrat nearly didn't begin at all.
John and I were driving though northern France on our way to Switzerland for a holiday when we were involved in a horrific car crash.
I was overtaking when the other car suddenly pulled out and we smashed into a tree. John and I were both injured, but he saved my life by pulling me clear just before the car exploded.
I couldn't get over the enormity of what happened and, to cheer me up, that coming winter we went to get away from it all in the West Indies.
We couldn't have imagined the effect Montserrat would have on us.
I like islands and it's so small it's just the right scale. Then there's the tropical vegetation, which is quite astonishing.
I'm sure there must be 20 shades of green. It's so brilliantly vibrant, you feel like you're in a 3D Disney movie.
Then you get off the plane at Gatwick and it seems like you're back in black and white.
But most of all, there are the people, who are so incredibly generous, honest, open and warm.
When you're driving anywhere they hoot their horns at you. At first we thought we were doing something wrong, but they were just saying hello.
We decided to follow a dream, bought some land and John designed some villas for us to build and sell.
We re-mortgaged everything to pay for it when, just as we needed one more to break even, the island's volcano erupted, causing 20 years of danger and changing everything.
It was such an amazing thing to see, though.
I remember asking one of the locals if he was going to take a photograph and he said he didn't need to – he'd told his mind to take a picture!
Now, finally, it's been dormant for eight years and we are looking to start work again as people, hopefully, won't be put off.
There have been hard times and debts, but we still go all the time and we have no regrets about losing our hearts to Montserrat.