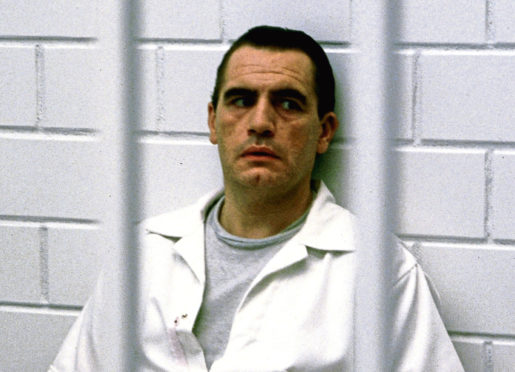 When filming for the next series of Succession, the critically-acclaimed drama for which Brian Cox won a Golden Globe earlier this year, was delayed due to the pandemic, the 74-year-old might have expected to enjoy a break from his hectic schedule.
But, instead, he says he was as busy as ever.
"I was in demand suddenly because people knew I wasn't filming Succession, and quite frankly it was tiring," he explained, speaking from his home in New York. "I was constantly Zooming, so I had to learn all the technical aspects, and I had a couple of voiceover commitments, so I had to create a sound studio in the cabin I have at the top of my property in order to earn my keep."
As he continued to work, Brian was blissfully unaware he'd contracted coronavirus before going into lockdown. The Troy and X2 actor, who has diabetes, only received the diagnosis when he went to his doctor recently. "We worked out I had it in December, even though people say it wasn't around then, but I had these unusual, endless bouts of sneezing for four or five days, and my doctor said she'd had three other patients who had Covid and they all had the sneezes. She said I had the antibodies.
"I came to my home in upstate New York on December 9 and my wife and boys didn't arrive until the 20th, so it must have been during that period when I was infectious."
During lockdown, Brian also starred as Rebus in one of the National Theatre of Scotland's Scenes For Survival films, much to the delight of the fictional detective's creator, Ian Rankin.
"Ian had always wanted me to play Rebus, but I never did – I've been playing this other detective, McLevy, for the past 12 years on the radio. So he was happy I did it, even if it was during lockdown. I thought Ken Stott was wonderful as Rebus on TV – he was definitely the one for that."
Also filmed during lockdown was Little Room, a comic mystery about six agoraphobics who are united when their therapist disappears. The project reunited Brian with his Bay Of Silence co-star Claes Bang.
"A wonderful Scottish producer called Maggie Monteith worked on it with three female directors," continued Brian, who's favourite to win an Emmy later this month for his portrayal of Succession's media magnate Logan Roy. "The six actors each filmed from their homes, so we were all over the place – Denmark, New York, LA, London. I'm a great admirer of Claes, he's like an old-fashioned matinee idol and he was great fun to work with," he said.
"I saw his fantastic version of Dracula, which was so witty and funny. He's a marvellous actor, and not an overnight success – he's been doing this for a while, mostly in Germany. He's the sweetest guy, and I adore him. His wife did the make-up on The Bay Of Silence, so it was a real family affair."
Brian plays the stepfather-in-law of Claes in the dark thriller, and got involved in the project thanks to his friendship with Caroline Goodall, who wrote the script.
"Caroline played my daughter in a Royal Shakespeare Company production and is one of my dearest friends. She adapted the novel and had been working on it for years, raising the money and producing it. It's a remarkable achievement on her part and it was a no-brainer when she asked me to come on-board," he said.
"The film's been getting good reviews and it's good for Caroline – and also from the point of view of women in the medium, because they are blossoming and running it and doing a better job than men at times."
While some of The Bay Of Silence was filmed in Scotland, Brian's scenes were shot in London. But he was back in Scotland last week to visit family.
"I just returned from Scotland last weekend. My big sister, Betty, who was more like my mum when I was wee – she's 16 years older than me – had been really not well at Christmas and I was very worried," he said.
"She turned 90 in April, which I had to miss during lockdown. She still lived in a house in Dundee and although I bought her a chairlift we were still concerned because she was on her own. So her daughter, my niece, Jan, she's a medical officer in Edinburgh and did a wonderful job getting her into Dalweem care home in Aberfeldy.
"The transformation in my sister since Christmas is phenomenal. She's funny, she's walking with a frame, and she's looking better than she has for a couple of years. It's fantastic, and it's down to the work of the most dedicated folk who have been looking after her."
---
Brian's been a hero of mine for a long time. Working with him was fantastic
His performance as Dracula gave viewers nightmares, but Claes Bang says that was nothing compared to the fear he felt while working in Edinburgh.
The Danish actor visited the capital three years ago to take part in the Edinburgh Children's Festival. "I was asked to do a one-man show, The Evil, which I've been performing since 2002," explained 53-year-old Claes.
"Then I found out a film I was in, The Square, was nominated for the Palme d'Or at Cannes and the ceremony, which we had to attend, was the day before my Edinburgh shows.
"The festival organisers moved one of the performances so I could attend, but it meant I had to do the show three times in the one day. I'd never done three shows in a day in my life before and when I woke up that morning, I didn't know how I was going to get through it.
"The monologue is 75 minutes, nothing on stage but me and the story. I will never, ever agree to do that again in a million years – I start sweating now just thinking about it!"
Claes shot scenes for The Bay Of Silence further down the east coast in Eyemouth and in Howick, Northumberland.
The haunting thriller sees Claes play a loving husband who has to uncover the disturbing truth about his family when his wife and children suddenly disappear. And he says the typically unseasonal Scottish weather helped with the unsettling nature of the plot. "We were filming in July and August, but the weather was quite stormy and rainy, it had a rough feel to it, and that went well with what was going on in the story," he said.
Working with Brian Cox and former Bond girl Olga Kurylenko was another reason Claes signed on to the project. "Getting to work with those two was amazing. Brian has been a hero of mine for a very long time and he was one of the things that drew me to the role.
Working with him was as fantastic as I thought it would be. We really dug down into our scenes together and it was like having a really cool play mate. I went home from work with more energy and more invigorated than when I went in."
Claes also enjoyed working with Brian on lockdown project Little Room. It was co-written and directed by Dolly Wells, who starred opposite Claes in Dracula as Sister Agatha Van Helsing. "One of the best collaborations I've ever had with another actor was with Dolly in Dracula. I thought the best thing about the show was turning Van Helsing into a woman."
But Claes wasn't convinced about starring as Dracula. "I was sceptical at first but when I heard it was Sherlock's Mark Gatiss and Steven Moffat who had written it, I thought it would be worth a read. It was a new take on Dracula."
The Bay Of Silence is available on DVD and digital from September 28.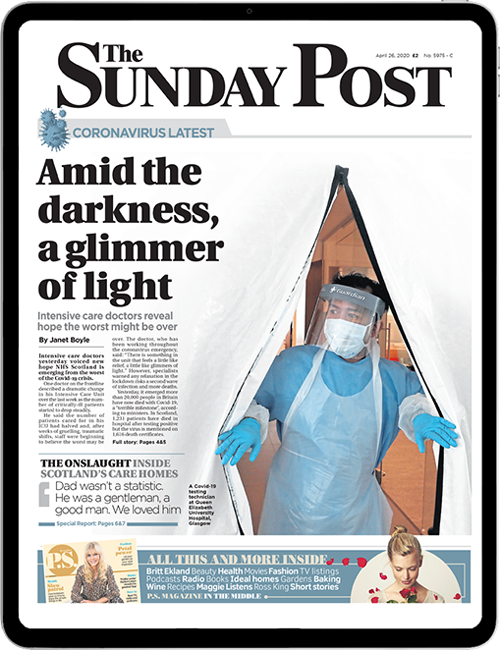 Enjoy the convenience of having The Sunday Post delivered as a digital ePaper straight to your smartphone, tablet or computer.
Subscribe for only £5.49 a month and enjoy all the benefits of the printed paper as a digital replica.
Subscribe