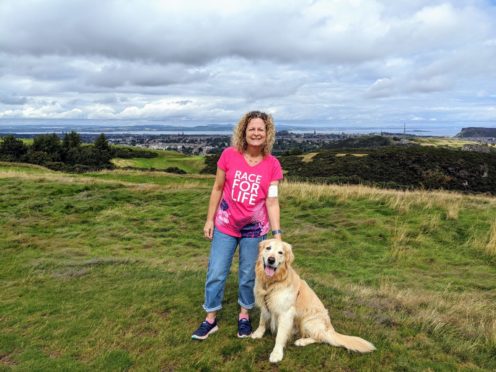 Charities are fighting for survival as the pandemic provokes a funding – and fundraising – crisis, experts warn.
As some charities report monthly losses of up to £500,000, umbrella organisations and regulators for Scotland's third sector fear many charities may not survive the next 12 months and will be forced to cut vital support when it is needed.
A survey from the Office of the Scottish Charity Regulator (OSCR) in May revealed that one in five charities expect to face a "critical financial threat" that would stop them from operating.
Over half (51%) of charities reported they had lost income from fundraising and 42% from trading since March, while nearly one third reported a decrease in volunteers.
"This is a very serious time for charities, many of which work with very vulnerable groups who are on the frontline of this crisis," said Jude Turbyne, head of engagement at OSCR.
"While some charities hope they will be able to limp on, many are very concerned about the next financial period because, although there will be more funding from government and other organisations, the furlough scheme will end next month.
"That's when we will start seeing how difficult the situation is. Charities are trying very hard to adapt but are worried about the future, as are we. The next six months will be crucial."
Coronavirus and a nationwide lockdown has forced around 80% of Scottish charities to cancel or postpone key fundraising events, such as The Kiltwalk or Race for Life – which would usually generate millions for the third sector.
Voluntary organisations in sectors such as the arts, sports and heritage had to shut down completely, while others have suspended fundraising events or closed shops, cafes and visitor attractions. This devastating impact has already been felt by Cancer Research UK, which has been forced to cut £44 million in research funding, after the loss of key fundraising events like Race for Life has left a projected £160m hole in the charity's income for the coming year.
Michelle Mitchell, Cancer Research UK's chief executive, said: "Without a way to bridge this funding gap, we will have to make radical decisions about cutting lifesaving research. Ultimately, it will be patients who will suffer the consequences, which is heartbreaking."
The Scottish Council for Voluntary Organisations (SCVO) estimates there are around 40,000 charities and voluntary organisations in Scotland. Its chief executive, Anna Fowlie, described the current situation as "extremely concerning" and said that both large and small charities are at risk.
"This has hit the third sector very hard and I think there are some charities that will not survive. The loss of income across the board has been massive," she said.
"Scale isn't necessarily a factor because big charities like The Scouts or British Heart Foundation, which have many beneficiaries and staff, have lost a huge amount of money. Smaller charities that would do their own community fundraising and rely hugely on volunteers have also found that very difficult. This is something that affects everybody."
Lawrence Cowan, fundraising director for Chest, Heart and Stroke Scotland (CHSS), said that cancelling flagship fundraising events and temporarily closing its charity shops, which reopened last month, created a monthly loss of around £500,000.
"Major chunks of income evaporated almost overnight and that very quickly put us in a financial fight for survival," he said. "Over lockdown, our income halved but the demand for our services doubled, so we are in a very tough situation."
Many charities have had to think outside the box when it comes to fundraising initiatives that comply with Covid-19 guidelines, including virtual fundraising events and online sales.
When its physical shops closed, CHSS started selling facemasks online, which brought in £13,500. This can fund 671 hours of one-to-one support from its Hospital to Home team, which has supported people recovering from Covid-19 and respiratory conditions like COPD.
Lawrence added: "Demand for our services is growing fast. We need a healthy third sector to help the NHS and provide additional, essential support, otherwise there's a real danger that public services will be left to pick up the pieces and will end up lurching from crisis to crisis. The support from our donors and the Scottish Government has helped us through the pandemic so far but we're not sure how many more lockdowns we can survive."
Many charities have benefited from emergency funding from the Scottish Government. This includes the recent £20m Third Sector Resilience Fund, part of a £350m welfare and wellbeing fund made available to councils, charities, businesses and community groups to support those most affected by the pandemic.
Last week, Nicola Sturgeon announced plans for a £25m Community and Third Sector Recovery Programme to help the voluntary sector recover post-coronavirus.
Foundation Scotland has also distributed £3.3m to 800 Scottish grassroots and community organisations and voluntary groups with an income under £250,000. It's Response, Recovery and Resilience Fund was established in partnership with disaster relief charity, the National Emergencies Trust.
Helen Wray, programme manager at Foundation Scotland, said: "We have been able to offer small grants of up to £5,000 to local grassroots community groups to help them immediately support people in their local community, including food distribution schemes."
She added: "These groups are operating in very fragile, precarious circumstances so being able to access funding quickly that can help them adapt their services is really important.
"In the past six months, we've seen demand for these grants more than double every month and expect that to continue because the need for these small charities is only going to increase once the furlough scheme ends."
---
Jillian's Story
As she approached her 48th birthday in lockdown, Jillian Matthew wasn't expecting much in the way of presents.
But she did get the best gift imaginable – life-saving surgery from the NHS. "It was certainly a birthday to remember," Jillian said. "When I got the date for the operation, I recognised it immediately, but there was no question of not having it. It was going ahead, birthday or not!"
Auditor Jillian, who lives in Edinburgh, was diagnosed with bowel cancer in March, just after lockdown took hold.
"It all happened very fast," she said. "Finding out I had cancer was a huge blow, especially as I was feeling so well.
"But when I met my consultant, the first thing he said was the cancer hadn't spread.
That was a huge relief. But I would need surgery. They just weren't sure when it might go ahead due to coronavirus."
Three weeks after the devastating news, Jillian spent the morning of her birthday opening presents – and the afternoon in a hospital bed at the Spire Murrayfield being prepped for surgery the following day.
"I just felt so lucky to be diagnosed – and treated – so quickly in the midst of Covid."
Jillian spent eight days in hospital before being allowed home, to be cared for by husband Neil. Chemotherapy followed, and she has just finished her final round of treatment. She added: "Neil has been an absolute rock. He's been amazing and such a good support."
Jillian plans to say thank you by taking part in her own Cancer Research UK Race For Life in a few weeks' time. She hopes golden retriever Hamish and friends will join her for a 5K walk at a local park on September 26.
Cancer Research UK is expecting a staggering £160 million drop in income in the year ahead with a £44m cut to life-saving research funding already. To help tackle the loss, they are relying on people arranging their own Race for Life event. Jillian said: "Now I have finished my treatment, and to say thank you for all the care and support I received, I want to take part to put something back.
"I want to inspire people going through cancer, to show that they can get through it and get back to having an active life. I've spent months recovering on the sofa so it's time to get out again."
---
See raceforlife.org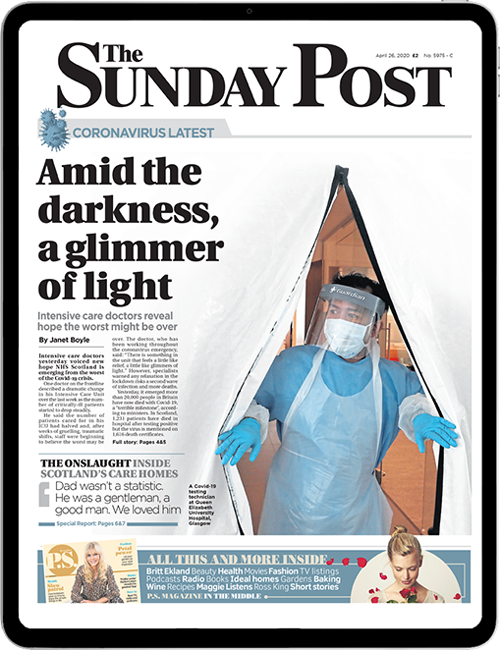 Enjoy the convenience of having The Sunday Post delivered as a digital ePaper straight to your smartphone, tablet or computer.
Subscribe for only £5.49 a month and enjoy all the benefits of the printed paper as a digital replica.
Subscribe