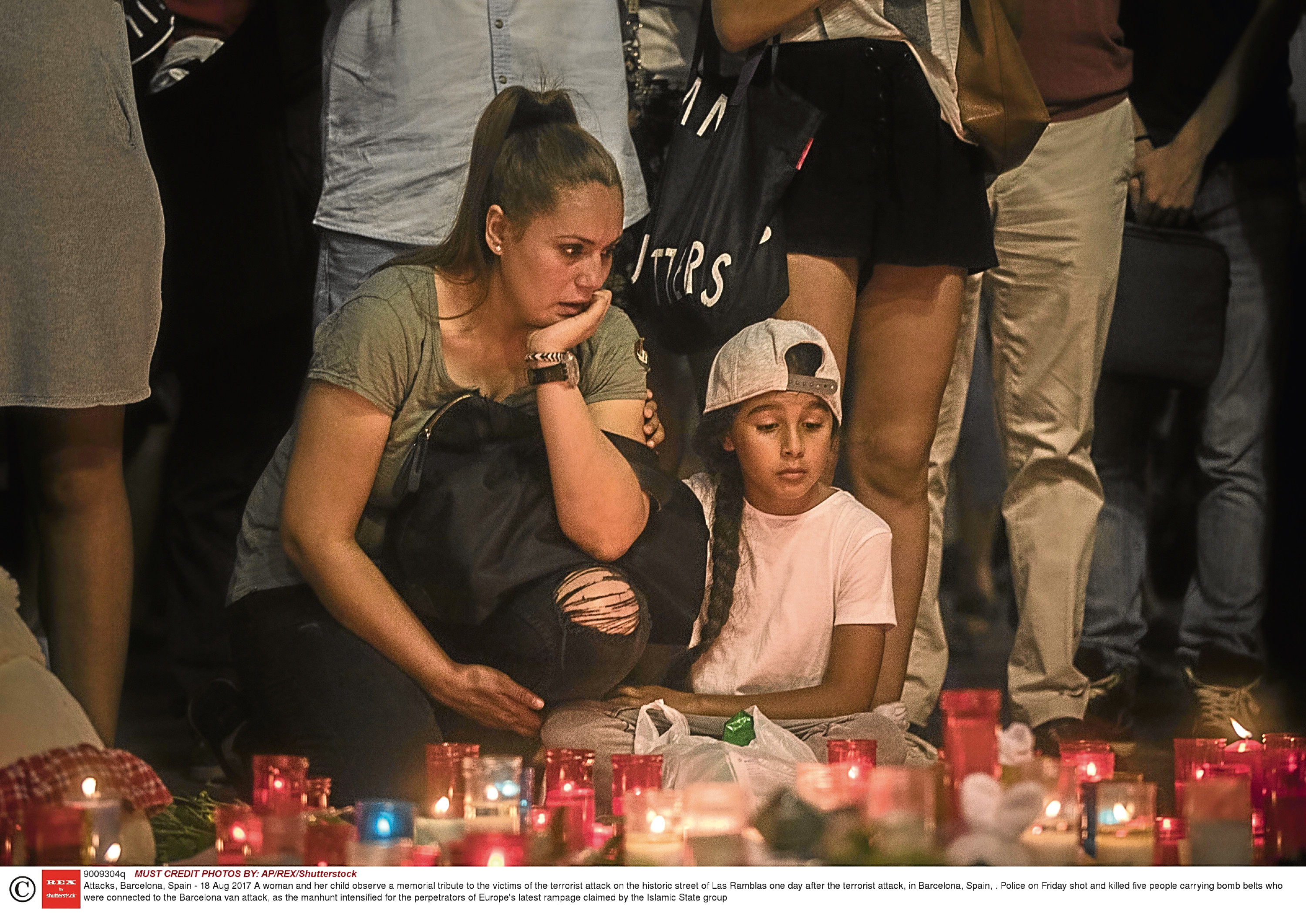 ONE of the faint rays of hope after a horrific terror attack is that people are brought closer together.
Look at the way strangers take care of each other, and the bravery of police and paramedics.
In the aftermath of these outrages inflicted on innocent men, women and children, there is anger, fear and grief.
And yet there is also that small glimmer of hope.
Yes, we see the very worst of people and the depths of inhumanity that the terrorists are capable of sinking into.
But we also see the best humans can be.
Before the terrorists ploughed into crowds in Barcelona and Cambrils last week, there had been mutterings among locals about the influx of tourists.
There were even protests on the beaches near Barcelona. Frustrated residents were furious at "rowdy" holidaymakers.
That has obviously been completely forgotten about now, with people realising that we all need to stand together in the face of terror.
I have visited this beautiful city many times and have friends who live and work there.
Obviously my first thought was to contact them and make sure they were safe.
They weren't near Las Ramblas thankfully, but the shockwaves have been felt throughout Spain.
It's becoming depressingly familiar to hear our politicians condemn terrorism and offer their prayers to the relatives of the dead and wounded, but what we really need is a solution.
We are told these attacks, often committed by homegrown terrorists, are on the rise because ISIS has been almost defeated, and this is a 'fatal' sting from a dying scorpion.
But already ISIS is moving from Iraq and could occupy the vacuum that is lawless Libya, to regroup and begin their reign of horror and bloodshed all over again.
It's easy to say "keep calm and carry on", but it really and truly is more vital then ever that we do.
We can't allow these acts of terror to make us too scared to go about our daily lives.
As we know, terrorism is no longer confined to the Middle East or big European cities.
Nowhere is really safe from this evil.
The tentacles of terror twist their way into our lives, and these attacks hurt us all.
We will only get through it by supporting one another.
I live in London during the week and walk across Westminster Bridge, where a terrorist ploughed a vehicle into innocent people back in March, on an almost daily basis.
Life has to go on.
We do not forget, but we keep to our routines.
After this atrocity, and the London Bridge attack in June when eight people were murdered, weeping mourners laid flowers at the scene.
I sensed a real sea change in people's behaviour.
London is a fast-moving, busy city and can be portrayed as an uncaring place where people don't have much time for one another.
People were likely to become impatient with pedestrians who weren't walking quickly enough, or customers taking too long to pay for their groceries.
That has changed.
There is a kindness and consideration that links us all.
I am sure it's the same in Barcelona, even as the dead are mourned and there is deep concern for the injured.
It might not last forever, but it does give us hope for the future.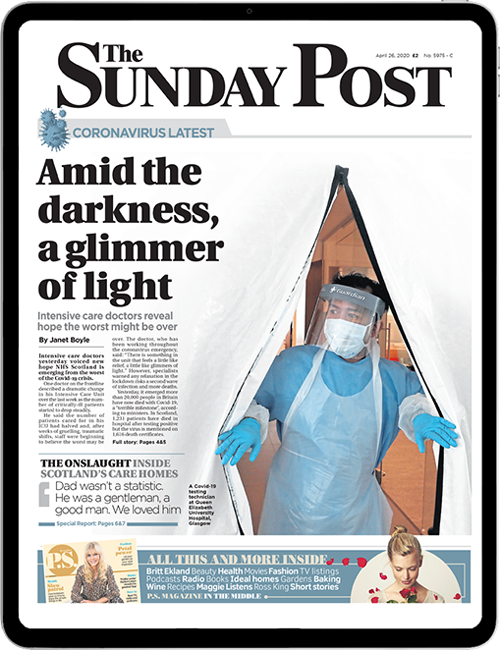 Enjoy the convenience of having The Sunday Post delivered as a digital ePaper straight to your smartphone, tablet or computer.
Subscribe for only £5.49 a month and enjoy all the benefits of the printed paper as a digital replica.
Subscribe