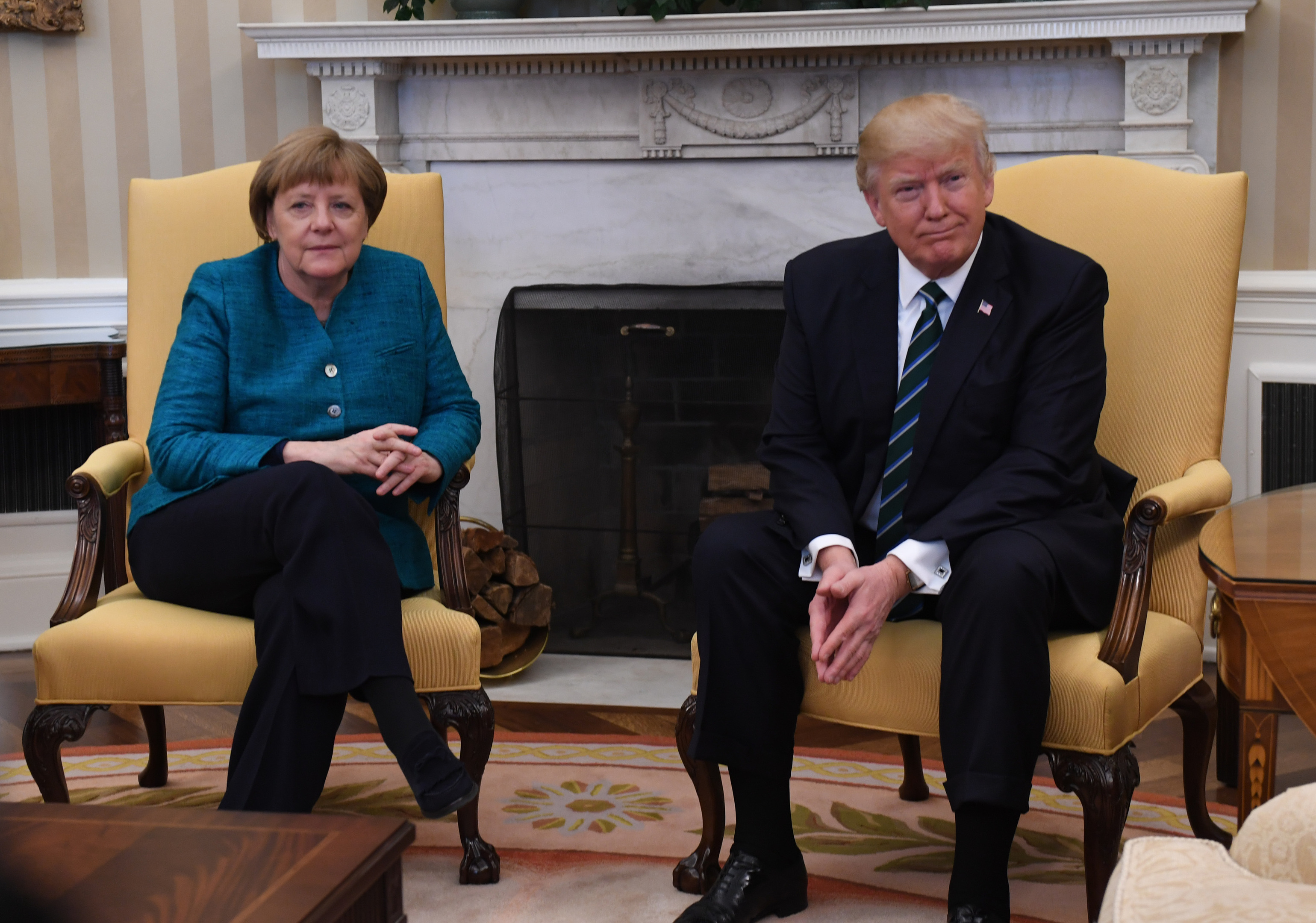 FROM Donald Trump and Angela Merkel's non-handshake to Nicola Sturgeon and Theresa May's steely stares, body language has been talking loud and clear in the last week.
According to expert psychologist, Dr David Cohen, politicians use every possible gesture to show they are in control.
He said: "Trump is like a sulky five-year-old whose nanny has told him off. Ms Merkel is not going to kowtow to their president. It is all about power play."
But it's not just our political leaders who Dr Cohen can read like a book.
Below, he looks at the messages YOU are sending out unwittingly.
Whether you're a nervous fidgeter, or an alpha male who loves a confident handshake, here's what your physical actions reveal about your personality.
Looking down: you're tense
"It's generally a sign of anxiety and submissive body language. Another tell-tale tension sign can be seen if someone puts their finger to their mouth. It's akin to an adult form of thumb-sucking."
Hand on shoulder: I need control
"Men often like to establish their dominance in a situation. They will do this through a firm handshake. Or by putting a hand on another's shoulder. It's a way of saying 'I own you'."
Playing with your hair: I need attention
"Touching your hair can be a sign of craving admiration. People want to look as good as they can but are often nervous that they don't. Twisting hair around a finger is something different, though. It's a sign of aggression."
Touching your nose: I'm hiding something
"One of the most interesting things about body language is when people touch their noses.
"Not deliberately, like you sometimes see in old comedy sketches, but naturally. People quite often touch their noses unconsciously. They do this when they want to hide something.
"Also, for years people thought that if you looked someone straight in the eyes you were telling the truth. But there are unscrupulous characters who will lie through their teeth and look straight at you without blinking."
Striking the same pose as the person you're talking to: I like you
"There is good evidence to show that we mirror the body posture of the people we like or want to impress.
"Boffins argued that we had mirror neurons, or cells, in our brains which allowed us to imitate other people's behaviour.
"Yet how people position their feet can be a tell-tale sign of what is really going on in the relationship.
"When a man and a woman are talking to one another it is interesting to see whether their feet are pointing to one another. When people are flirting they tend to do this."
Changing physical distance: I don't like you
"Body language is a great deal about the distance between you and the other person. So, unsurprisingly, if you move away or cross your arms it literally means 'don't come too close'.
"Conversely, moving forward or closing in is a sign of aggression."
Fidgeting: I'm stressed
"People fidget when they start to feel tense.
"Tension can be nerves or signs of suppressed aggression so anything done with your small body parts, like drumming or twisting your fingers and tapping your toes."
Dr Cohen has written a string of psychology books, including How The Child's Mind Develops. His latest is Great Psychologists As Parents.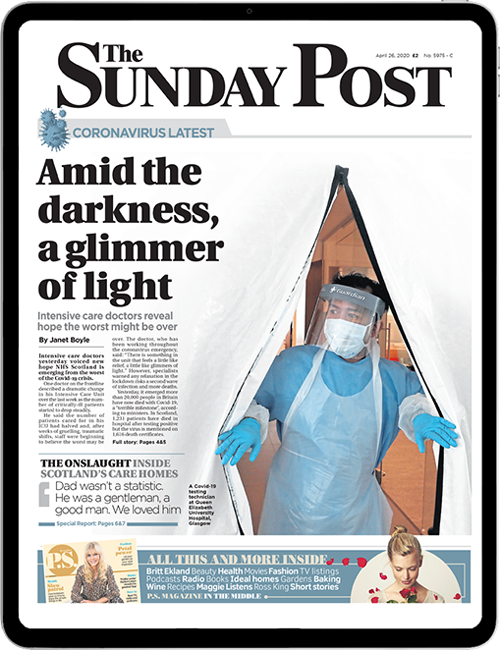 Enjoy the convenience of having The Sunday Post delivered as a digital ePaper straight to your smartphone, tablet or computer.
Subscribe for only £5.49 a month and enjoy all the benefits of the printed paper as a digital replica.
Subscribe