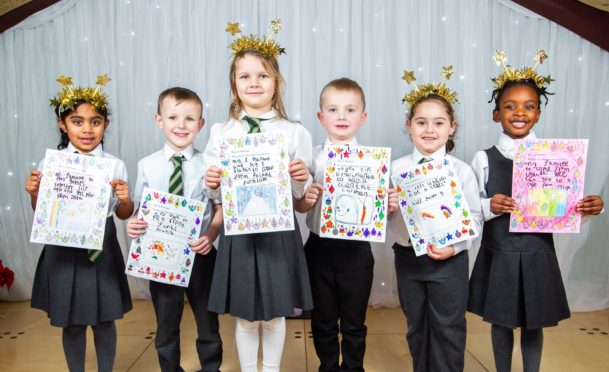 Long pondered and lovingly crafted with care and precision, they are the most important letters the young senders have ever written.
But, in this age of hi-tech games and gadgets, what are young Scots asking for in their letters to Santa?
We went – where else? – to St Nicholas Primary to find out and discovered a few surprises on the wish lists which the children had written to the school's namesake.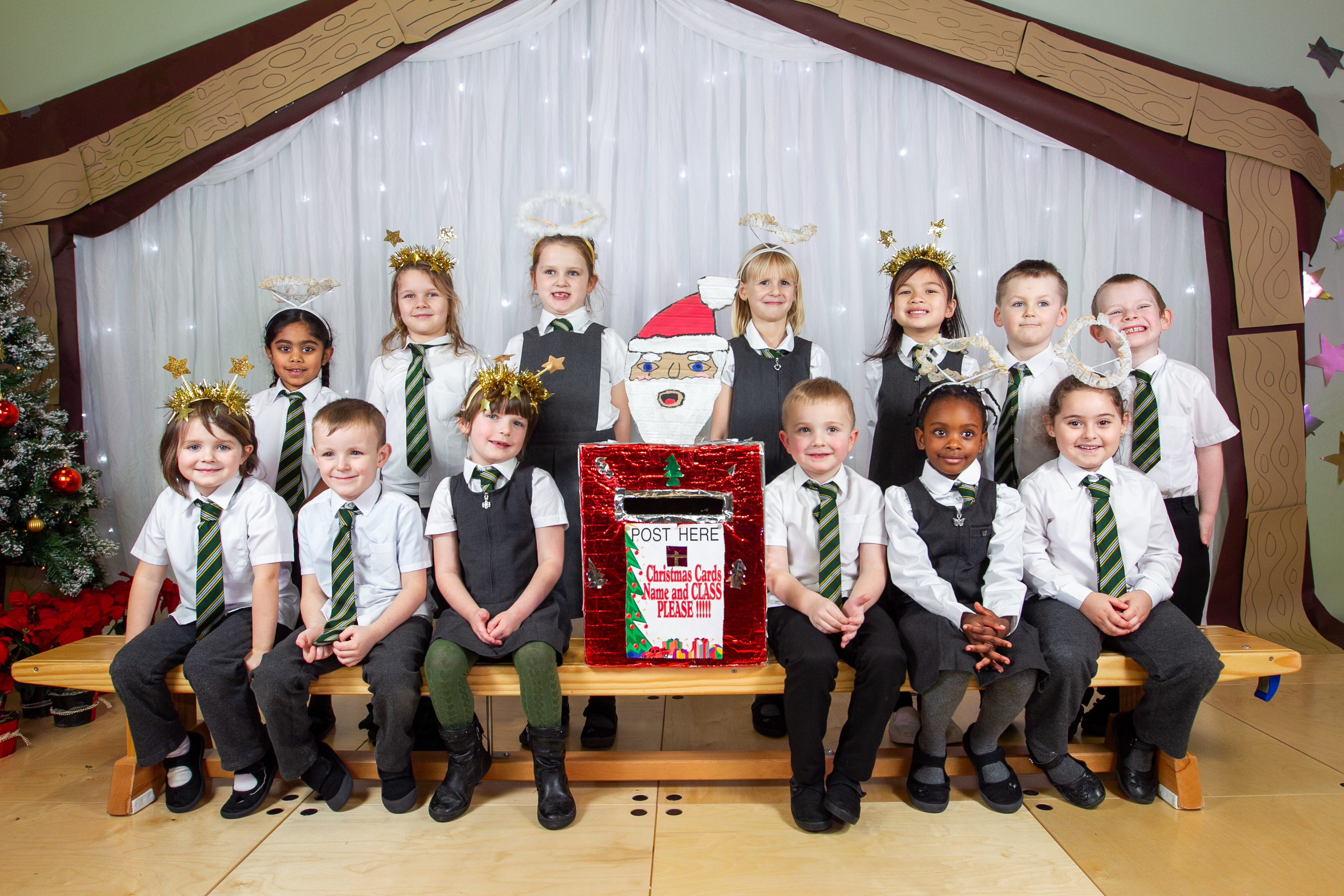 The latest must-have toys featured heavily, but some of their requests didn't need batteries, such as their touching pleas simply to be gifted happy memories with relatives whom they rarely see.
Some of the P1 five-year-olds at the school in Broxburn, West Lothian, asked if Santa could whisk their grandparents from abroad for the festive season.
The five-year-olds clearly value time spent with family above all else in a season when millions of pounds are spent on Harry Potter Lego, Star Wars figures and Peppa Pig playsets.
One pupil wanted most of all to visit a tearoom with her whole family. Mya Site asked for "my 'familee' to come from Uganda.
"We can go to a café. I would love them all to visit me on Christmas Day."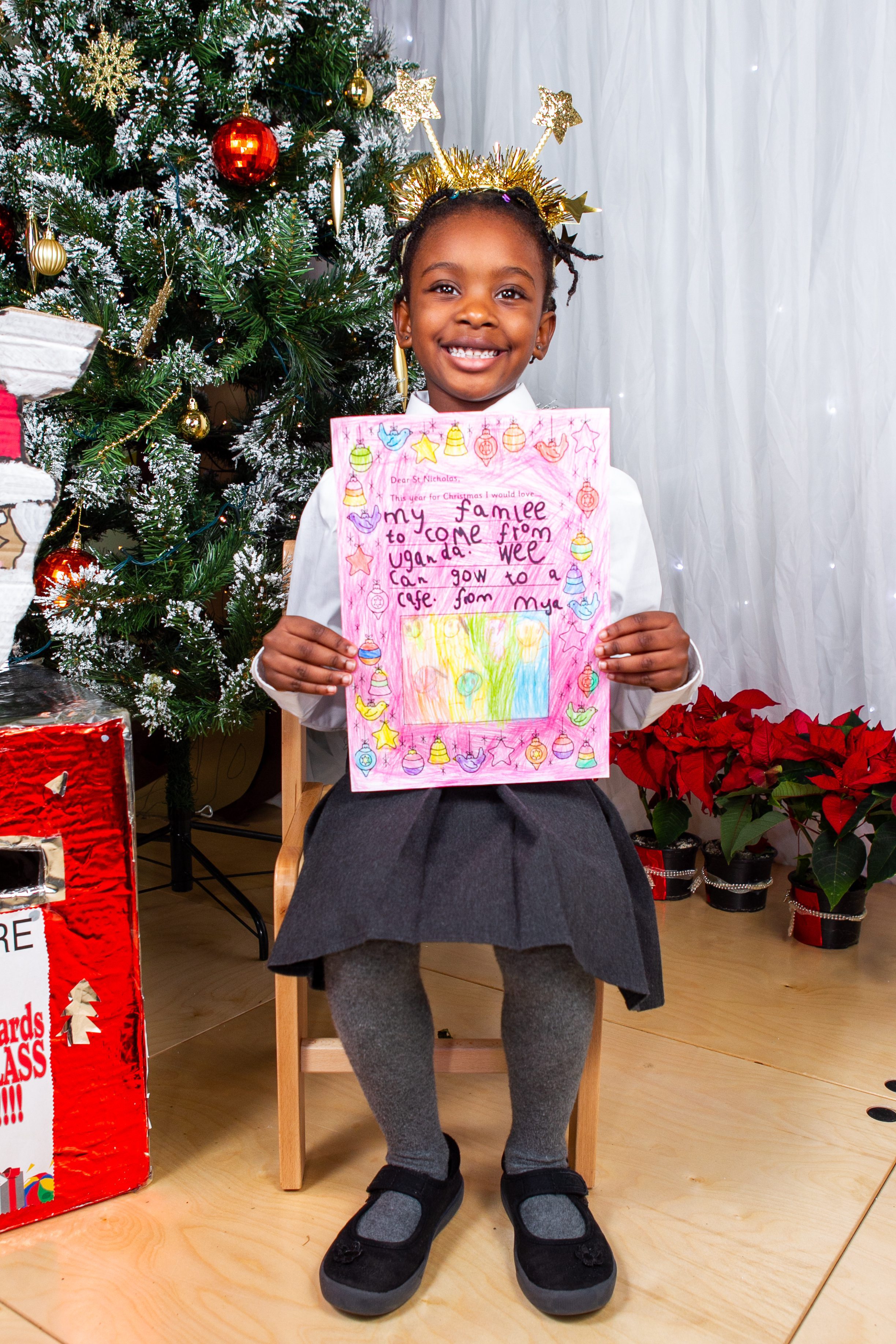 Her classmate Eliza Smietanka would love Santa to fly her grandparents over from Poland in time for the big day. "Or I could visit them," she suggested.
Another P1 pupil, Zara Ahmed-McKechnie, just wanted her family to play games together. "Hide and seek is good," she said.
A day at the bowling alley was top of Amy Mills's list. "I like bowling best," she wrote.
Noah Mighton requested a pet hippo, if it could be squeezed into Santa's sleigh. "I want a real one. I can look after it!" he vowed.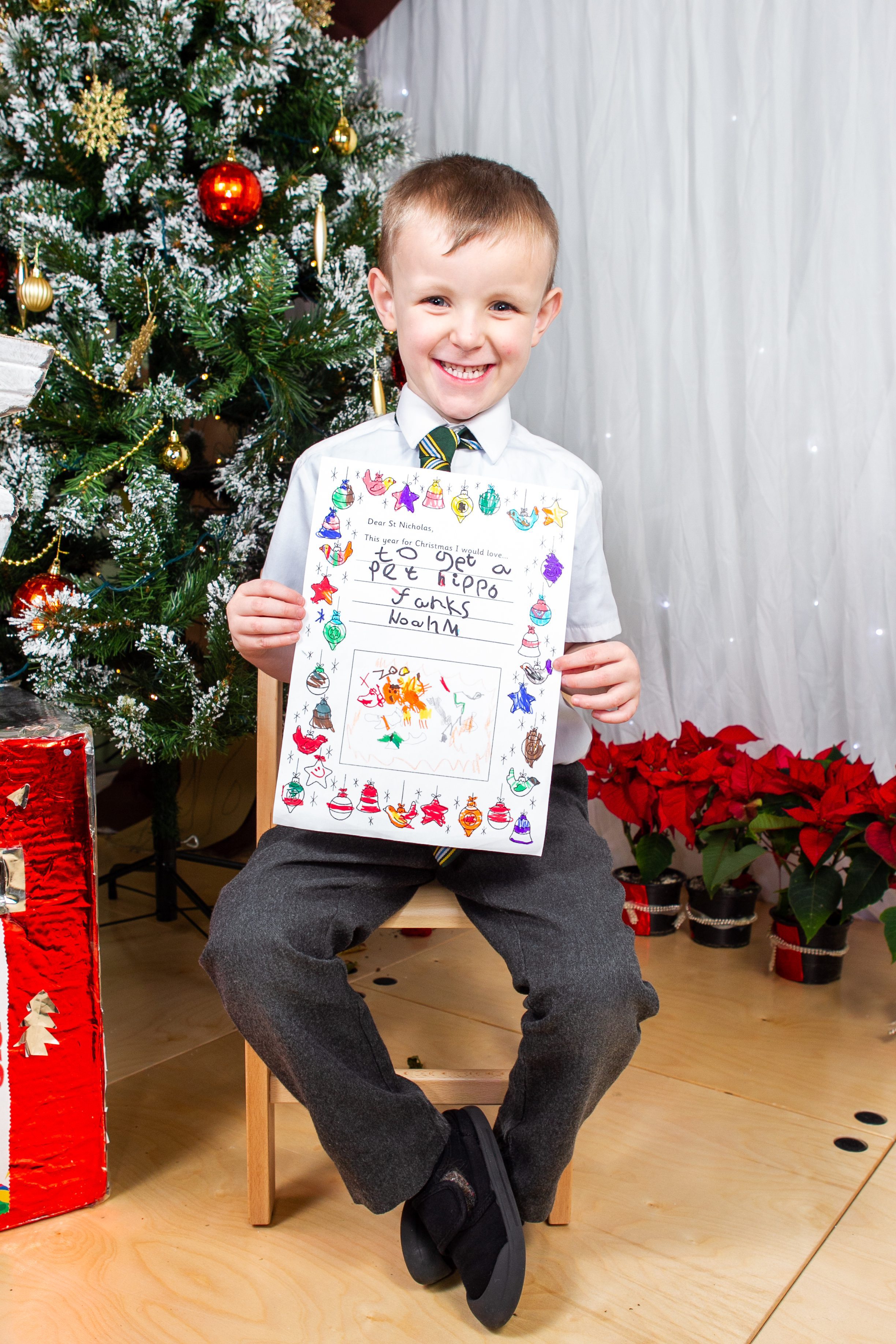 Juliana Franca-Corriera was dreaming of a real-life unicorn. "I don't want a 'teddi'. A real one please!"
Touchingly, wannabe scientist Ryan Holmer wanted Santa to help him conduct experiments. The young artist spent lots of time working on his carefully-drawn picture of a volcano.
"That's what I want to do when I'm big," he smiled. "I saw a volcano on TV."
Karen Brown, St Nicholas Primary head teacher, said: "It's wonderful the way five-year-olds are able to grasp what's really important, and not be afraid to tell you.
"It's the magic of childhood which reminds you exactly what life is all about.
"I don't know when we lose that as we grow up, but we should all recognise it and value those days in our children."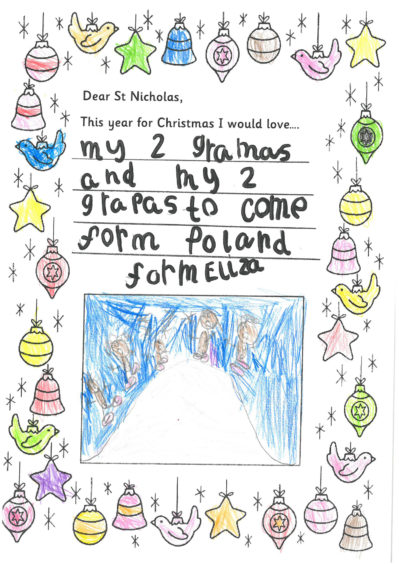 Patricia Duggan, a child psychologist, said the pupils' letters to Santa were very much of our time.
Mum-of-four Patricia said: "Every child loves toys and Christmas is the time to get those special ones.
"However, to see them also ask Santa for love and attention tells us that they value it hugely.
"These are children who will experience parents' attention at home and know the value of happy times with family.
"I was in a GP waiting room last week and watched a wee girl build a Lego tower while her mum was texting.
"She kept looking round trying to get her mum's attention.
"Our children grow up in a world where adults are constantly interrupted by phone calls on mobiles, texts and the internet.
"Please don't forget to spend quality time with your wee ones.
"It doesn't have to be a huge amount of time but your undivided attention is what they want most."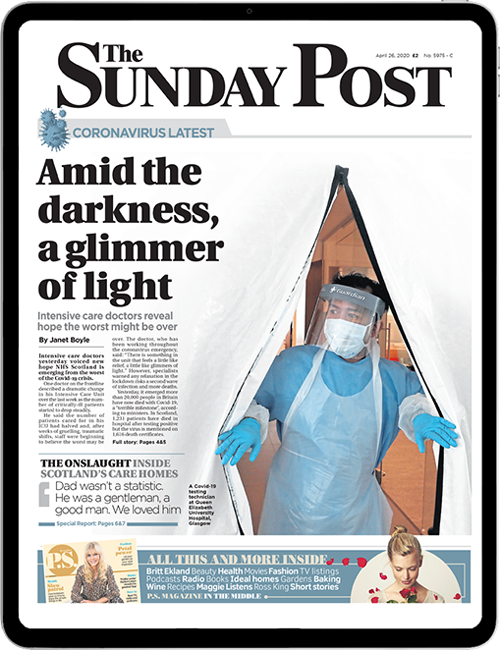 Enjoy the convenience of having The Sunday Post delivered as a digital ePaper straight to your smartphone, tablet or computer.
Subscribe for only £5.49 a month and enjoy all the benefits of the printed paper as a digital replica.
Subscribe