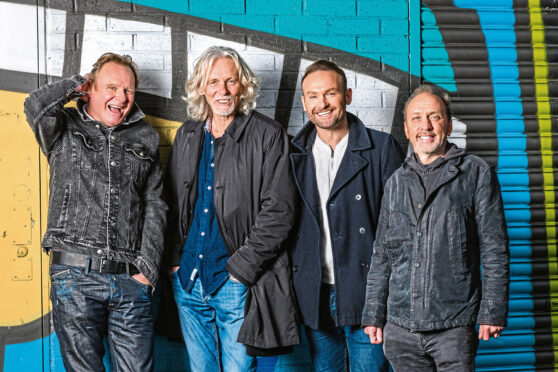 Drummer Tommy Cunningham talks old relationships and new beginnings as the Wets release their first music since Marti Pellow's shock departure.
What's the band's new single, Back To Memphis, about?
It's an analogy about fresh starts, but also about looking back – not just to Memphis but the things that inspire you musically. The band still comes from that place of soul music – that's our core.
Did you plan to make The Journey, your album, this year?
It's been a plan to record since 2014. We had a couple of really bad aborted attempts when Marti was still in the band, trying to go into the studio, but nothing materialised worth releasing.
Nothing was up to the standard of Popped In, Souled Out. When lockdown came along, we thought it would take three months, but a year later we were still sending different parts to each other. We were never in the same room.
Are you happy with the results?
We're amazed. We ended up with a pool of 21 songs. It was probably the most difficult and longest recording session in the band's history, but the most satisfying.
How has new singer Kevin Simm fitted in?
He's a contemporary singer, not a pop star – he's all about the voice. We did a tour of the UK in 2019, established he was the right man and could deliver the vocals, and then Covid happened.
We feel like we're almost starting again from 2019, that we're going to have to do the tour again and introduce him once more.
Are you looking forward to touring?
The live dates are the pay-off. Making noise in front of people is the greatest gift you get from this, whether it's to six or 60,000 people.
The band is touring the UK at the same time Marti Pellow is doing a greatest hits tour – is that an issue or is there room for both?
I'd rather it wasn't happening. He told us he was going to do theatre and that hasn't materialised and he's chosen to go out and tour, and he's chosen the exact same month that Wet Wet Wet is on tour.
It's definitely setting things up to be a bit awkward. But I give him nothing but praise and love. I want him to do well and be happy. I think about Marti every day, I still consider him one of my greatest friends.
Yes, the working relationship has broken down, but the shared experiences of living my life with that guy is still something that emotionally I'm very attached to. I just want him to be happy.
It ain't going to stop us going out and delivering, we have something like 40-plus shows before the end of the year.
Are you still in touch with Marti on a personal level?
There's been no contact since within a week of him departing – I tried a few texts which went askew as we tried to get to the bottom of it.
I had no idea that he was considering shutting down the band. I had no idea he was unhappy, he kept it all very close to his chest.
It was a phone call to our manager from Marti's theatre manager, then it was texts, and then it was basically the lawyers after that.
It was awful, and there's been no contact since. He's still out there smiling and singing, it's not the end of the world.
He wasn't committed 100% – he was always elsewhere, he wasn't at rehearsals, his heart wasn't in it any more, he wanted to go off and do it himself, so we wish him all the best.
Has it reinvigorated the band?
When Marti decided solo work was his priority, that was his choice. I think it was the wrong one, but it gave us a wall to get over, which did give us a shot in the arm in a way. If there's no challenges in life, you trundle along.
When the unexpected happens, it gives you a fire in the belly, a reason to get up and fight. That's where we've been since 2019.
Do you have international touring plans?
An Australian tour is happening, having been postponed twice. The idea of being at the Hydro seems like a lot of work before we get there, so we find ourselves in new places, smaller theatres, but we embrace it 100%, and we get on stage and deliver.
Back To Memphis, out now. Perth Concert Hall, Aberdeen Music Hall, Usher Hall, Edinburgh, Oct 28-30, tickets and info at myticket.co.uk/artists/wet-wet-wet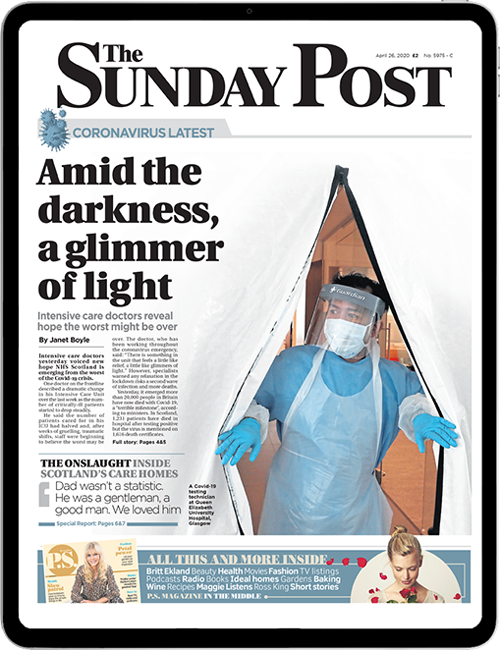 Enjoy the convenience of having The Sunday Post delivered as a digital ePaper straight to your smartphone, tablet or computer.
Subscribe for only £5.49 a month and enjoy all the benefits of the printed paper as a digital replica.
Subscribe